The Steem News @ 24 September 2019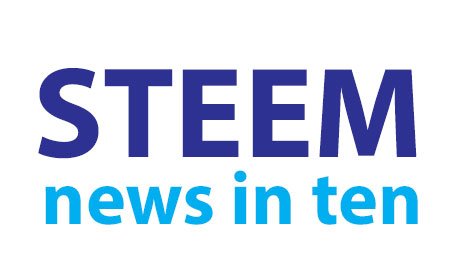 Splinterlands beta packs are going fast.
Steem Silver Rounds 2019 are now on sale, Crypto.com is adding STEEM and OCD restarts language curation.
And there is news and discussion about SteemKnights, Hashkings, Steemhouse Publishing, D.tube Forum, LOTUS tokens and contests on Steem...
---
---
1. Splinterlands betas going fast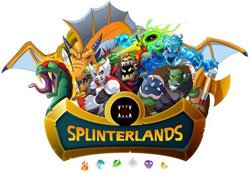 Splinterlands (@steemmonsters) co-founder @aggroed posts that there are now less than 80,000 of the Beta Card Packs remaining from the original issue of 900,000. Currently it stands at around 72,800...
@aggroed also reports that an All Time High of almost 50,000 games played in a day has just been reached...
Comic store owner @blewitt will be promoting Splinterlands at New York Comic Con with the some special promo cards provided by @yabapmatt...
---
---
2. Steem Silver Round 2019 now on sale
Organiser @raybrockman gives an update on the progress of the Steem Silver Round 2019 which is now on sale...
---
---
3. Crypto.com to add STEEM
Steem investor @theycallmedan reports on a quick win to get STEEM listed on crypto wallet Crypto.com...
---
---
4. OCD adds language curation
OCD co-witness @acidyo posts that the @ocdb curation project is bringing back language curation - firstly in Spanish, Korean and Chinese, with Japanese to follow soon...
---
---
5. SteemKnights Reward System - how it works
Steem's new 3D mobile multiplayer game @steemknights has published details on how the game's reward system works...
---
---
6. Hashkings User Actions and Benefits
@hashkings posts more about User Actions and Benefits in their Steem based Cannabis farming game...
---
---
7. Steemhouse Publishing update
@steemhousepub gives an update on their activities following the publishing of their first novel High Kill...
---
---
8. D.tube Forum fundraising update
The D.Tube Forum team has posted an update on their Fundition crowdfunding campaign to raise funds for next May's event in Hamburg...
---
---
9. How to buy LOTUS on Steem-Engine
@riverflows of the Natural Medicine tribe has produced a very useful step-by-step guide on how to buy their LOTUS token on Steem-Engine.com...
For a chance to win some LOTUS (and STEEM) check out Natural Medicine's latest 'What is your preventative medicine?' contest...
---
---
10. Contests on Steem
Minnow champion @fitinfun encourages people to enter and support the many contests on Steem...
Among the current contests is one run by @ecoinstant with a 630 STEEM prize pool to support projects being built on Steem...
While the Neoxian City tribe has just launched its first Dtube competition...
---
---
(change on previous day in brackets // n/c = no change)
Follow @penguinpablo, @steem-data & @eforucom for more statistics.
---
---
Visit the Steem Meetups & Events Calendar for a full list of meetups coming up...
---
---
This is #183 (24 Sep '19) of this daily news service.
Please let me know of any important posts or key data that should be included. Comment below or message me on Discord Pennsif#9921.
---
[ graphics by @pennsif & @steemmonsters ]