The Steem News @ 16 October 2019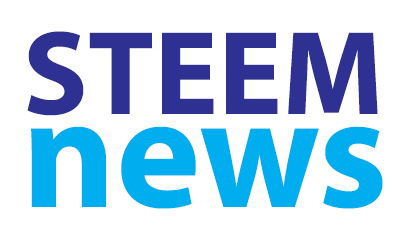 Actifit announces SteemFest ticket winner.
'I ❤️ Steem' hits social media, APPICS recruits Instagram influencers, and Splinterlands airdrops the Diamond Dragon.
And there is news and discussion about eSteem, the SMT Testnet, a SteemFest 4 Skateboard, canonical links, the DLIKER wallet, and Steem Philippines...
---
---
1. Actifit SteemFest ticket winner announced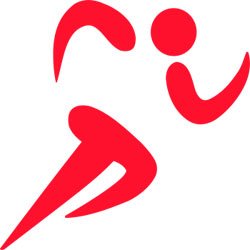 Actifit has announced the winner in their contest with Blocktrades for the ticket and accommodation for SteemFest 4 in Bangkok next month...
@vesytz from Bulgaria was picked in a live-streamed draw with @abh12345, @anomadsoul and @mcfarhat...
---
---
2. 'I ❤️ Steem' social media campaign
Long time Steem promoter @stephenkendal has been giving away 500 STEEM in a campaign to raise awareness of Steem on Twitter and other social media...
---
---
3. APPICS recruiting influencers
Instagram challenger @APPICS have announced that a number of major influencers with followings of over a million have joined their platform including @melinaceline, @joythailia and @marlenenova...
---
---
4. Splinterlands airdrops the Diamond Dragon
While the @steemmonsters Kickstarter campaign continues apace, pre-sales of the new Untamed card packs have now passed the 100K mark which has triggered the first Diamond Dragon airdrop...
Game co-founder @aggroed has posted a guide to the Kickstarter and Fundition campaigns...
---
---
5. eSteem website adds RSS feeds
@esteemapp has now added RSS feeds to its website.
RSS gives a lot of other opportunity for content creators and consumers, for example, automated exposure into other social networks, following favorite author's blog, following favorite tags/topics, get notified or alert on new content, increase productivity, stay informed on topics that interest you and many many other ways...
---
---
6. First witnesses active on the SMT Testnet
Top 20 witness @themarkymark is now active on the SMT testnet along with fellow witnesses @drakos and @ausbitbank. As a major stepchange for Steem it is important as many witnesses as possible are active and producing blocks on the Testnet...
A number of steemians such as @the-bitcoin-dood and @freebornangel have spotted that the crypto media have started to pick up on Steemit Inc's recent SMT press release...
---
---
7. SteemFest 4 Skateboard hits the streets
@sirlunchthehost has announced that his @cmmerch merchandise company has produced a limited edition SteemFest 4 branded skateboard...
---
---
8. Steemit Inc fixes Canonical Links
@paulag reports that Steemit Inc have now resolved the canonical links issue for some of the Steem apps including @steempress-io so that the authoritative owner in the eyes of Google & Co reverts again to the originating site rather than being steemit.com...
---
---
9. DLIKER wallet live on DLIKE
@dlike has announced that their DLIKER walled is now live...
---
---
10. Steem Philippines - meetups, earthquakes & dolphins
Steem Philippines, co-ordinated by @chrisrice, has had its 8th successful and successive weekly meetup in Davao City...
Shortly after the meetup the Steem Philippines team were surprised to receive a very generous donation of over 8000 STEEM from one of the regular attendees at the meetups, @nathansenn.
This has been powered up and the @steem-ph account has now received Dolphin status...
---
---
(change on previous day in brackets // n/c = no change)
Follow @penguinpablo, @steem-data & @eforucom for more statistics.
---
---
Visit the Steem Meetups & Events Calendar for a full list of meetups coming up...
---
---
This is #205 (16 Oct '19) of this daily news service.
Please let me know of any important posts or key data that should be included. Comment below or message me on Discord Pennsif#9921.
---
---
Burn Note - 5% of the post rewards will be burnt by setting a beneficary to @null.
---
---
[ graphics by @pennsif ]