So you think you own your content on steem – Sorry to tell you…..
(Edit:  A discussion has been had and steemit inc are looking at the situation.  I have faith they will make the right decision for content creators.  Until then, the below still stands.)
It has always bothered me that the bigger players such as Youtube & Udemy take such a large cut from content creators.  Being a Udemy instructor can be hard at times.  Courses are continuously discounted to €10 from which I earn €2.50.  Although I did opt into their marketing and I can choose to opt-out at any time.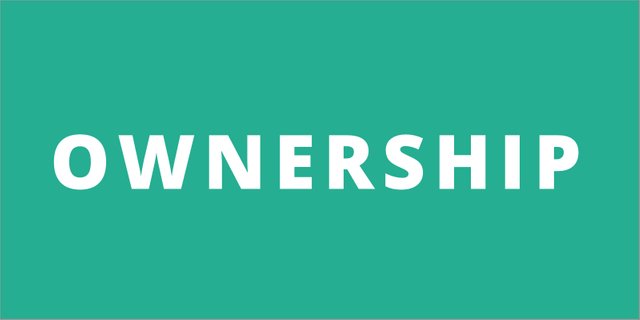 It's the same thing on Youtube.  If you monetize your content on Youtube, Youtube makes more than you.  Its kinda a shit buzz, but content creators like me have been putting up with this for years.  They bring traffic and infrastructure.  We bring the content.  They make loads of money, we make little.
Then I came across Steemit.  A blockchain-based website where I could publish content.  A place where the middleman didn't take a cut of my rewards.  A place where I had ownership of my content and no third party could remove.
Things have changed a lot since I joined here.  So have my feelings about the blockchain and steemit.
Steemit.com is not steem.  It is a website ran from the blockchain owned by a private entity.  A for-profit private entity.  They can do as they please with their website, and you or I have no control. Just like Youtube and just like Udemy.
That might not mean much to everyone, but if you are a content creator like me, that actually makes a living from this sort of stuff, this is important.  The changes Steemit.com and steemit inc have made are not in favor of what I thought this blockchain was.
Its been a really busy year on steem.  We had the HF and #newsteem arrived.  There was a lot of focus on this and it kept people's attention for a long time.  Long enough that the changes made and the impact this might have been overlooked by many.  It almost feels like these changes were snook in the back door, while steem people were dealing with the other stuff.
What Changes?
First of all the ads.  Yes, there was some discussion on this, but it never really went anywhere because at the end of the day, steemit inc own steemit.com.  The bigger boys making money from my content, from your content.  We cant opt-in and we can't opt-out.  Steemit Inc is making money off your content and creations and my content and creations.  At least Youtube and Udemy give you a cut.
I already hear you say 'So don't post to steemit.com'……..
Steemit.com is a backend for all of steem publications.  Not matter where you post from, if it is on steem,  it will be on steemit.com.  Unless of course, the powers above decide to remove your postings from the condenser, which is possible and we have seen it happen.  Therefore as it is possible, should we content creators not have the option to opt-in or out of our posts being published to Steemit.com?
This leads me to a second more recent more pressing change.
Canonical links.
HUH?  What's that?
These are links that tell Google where the content originated.  It's about ownership.  It tells Google where the master copy of the publication is.  Google don't tend to worry so much about duplicate content as long as the original can be located and identified.
A few weeks back steemit inc changed the links so that anything published to steemit.com shows as the original master copy.  They did this by setting the links to canonical links.   steemit.com shows as the original master copy even if posted through a tribe or app interface 
Did I just lose ownership of my content? Well, it sure looks that way to me.  Google is now ranking my Excel Posts higher on steemit.com than The Excel Club because steemit inc have change the links.
And wait, this is not just a problem for me, but a problem for tribes and anyone publishing to the steem blockchain.  After all, if you publish on 3speak it still goes to steemit.com
The proof is in the traffic
I have been working my ass off this year on SEO and traffic.  Each month I have outperformed my targets and September was no exception.  I will be publishing my usual monthly business report for the month but the last 2 weeks have been a little more challenging than normal.
With the switch to canonical links, I have seen a downturn in my rankings, my traffic, and my impressions.
The chart below is my daily traffic chart.   The first 7 days shows a typical pattern, with hardly any traffic at the weekends, and prior to this, it was increasing most weeks.

The chart below shows my impressions and clicks from Google over the last 3 months.  Nice steady growth. Bar for the last two weeks.  The downturn is not that much.  But I am hoping to take action before it becomes a problem.

I know google has changed their algorithm, but that was a few weeks previous and I seemed to be doing well from that. So this is a big kick in the face.
The situation I find myself in is that not only are steemit inc making $$$ of my content, but they are also claiming ownership when it comes to SEO and Google.  NOT COOL DUDES.
My Plan
I am hoping this post will raise some awareness of these changes and the impact they have.  I understand Steemit inc can do what they like, but I would really like to take back some ownership of my content.  As long as steemit,com has linked this way and have no option to opt-out of ads or Canonical links, they are doing what's been done to content creators for years.  That kinda ruins the blockchain for me.
For that reason, until the links are changed back again, over the next few weeks I will be removing content posted via @theexcelclub by editing posts and only leaving snippets available.  If people want to read it, they can visit my site where I do have control ( and its google add free hehehhehe)
In the meantime, I hope this post reaches the right people.  I would like witnesses to consider if these link types should be a feature of the block, or left in control of steemit inc. (I'm not sure if that is even possible).  I would like steemit inc to give us some opt-in or opt-out options and I would like you to consider how important content ownership is, and what that entails.
What's your plan?  What do you think of these changes by steemit inc? Do you still feel like you own your content on steem?  I would love to hear your comments, your feedback, your experiences below.  Let's get the conversation started.