Less dependent on whales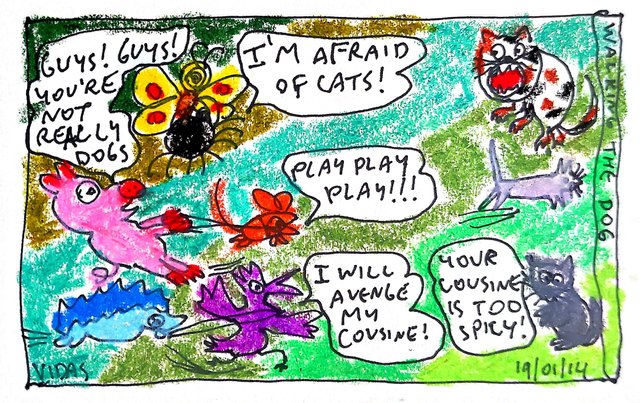 This morning I was shoveling snow and listening to State of Steem Forum 3 recording that @pennsif published. The theme was about DApps. I haven't yet finished listening to it all but what already stood out for me was the discussion with @prc, the founder and developer of DSound. @pennsif at one point asked him the question about what they would do if Steemit Inc would remove its delegations?
Now that was BEFORE the news that Steemit Inc removed delegations from some of the accounts, started powering down and moving their stake to Bittrex exchange.
Among DApps affected was DSound. Good thing they knew that Steemit Inc's support might be temporary and they always had plans to continue to operate without it.
So today I'd like to think about what does it mean not only for DApps but for everyone in the Steem community.
Imagine you have been active on this platform for some time, posted valuable content, commented on other people's posts and your community and SP began to grow. Little by little of course.
And then one day one of your posts got attention of a whale or two who started upvoting your posts.
Despite of low Steem prices those larger upvotes feel very nice, don't they? Especially when you see them upvoting you time after time. Almost regularly. Maybe even automatically. Of course, they don't comment on your posts, maybe they don't even read them, but who cares because you got the upvote...
Life is good. You start to see the light at the end of the tunnel. You think, "If only I found a few more whales, then my situation would improve."
But then one day, just like that these upvotes disappeared. One by one, maybe not all at once. You started wondering what did you do wrong? Did you offend them in some way?
Probably not. Probably these whales are too busy upvoting other authors. Or their friends. Or themselves. And you are left with what you had before - a pocket change, really.
Now because of this, you might begin to feel angry at the whales in general. You feel they SHOULD upvote you. Maybe they should. Maybe they shouldn't. Who knows what people are thinking when they have that much SP.
It's nice to feel the support of the whales from time to time but in general, we shouldn't be dependent on one or two large upvotes.
If you continue to relentlessly provide value for the community, the time might come when you will get many medium-sized upvotes. Some of them would stick, some of them not. But in general, your account value will grow at a much steadier pace and you feel more secure.
This is because of diversification.
It's like in any area of our lives. It's best to have multiple streams of revenue so that if one stream dries-up, then your have 6 or more left.
The same goes for jobs. The minute you get a new job, start looking for a new one or even better - creating one. By the way, we all creators on Steem are doing just that.
So I hope if we have one or two large accounts upvoting us won't relax and continue working diligently. Creating interesting posts, commenting on other people's interesting posts. Responding to the replies to your own comments. Day after day. Week after week. Month after month.
If we do this, sooner or later more medium sized accounts will start noticing us and whales won't make or break us.
The worst thing I could do is to quit now.
What about you? Are dependent on whales? Please share your thoughts in the comments.