You are viewing a single comment's thread from:
RE: WTF is dMania?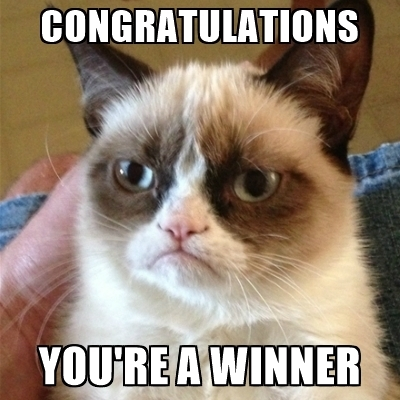 Sorry for your loss and congratulation!
You have been victim of a @GrumpyCat flag because you or someone else sent money to buy votes from a non-GrupyCompliant service.
@upme
@appreciator
@pushup
@boomerang
@sneaky-ninja
and
@allaz are still selling votes to people on their last hours posts.
GrumpyCat selects the best and most deserving posts to flag for greater impact. Congrats! Your post also earned a resteem by @GrumpyCat.
To know what voting bot to use, refer to https://steembottracker.com/ and use those that have 3.5 day or less in the "Max Age" column.
To learn more: https://steemit.com/abuse/@grumpycat/non-gumpycompliant-vote-sellers-are-now-to-be-used-exclusively-to-profit-from-the-reward-pool