WTF is dMania?
A couple of months ago I introduced dMania on the Steem blockchain. A lot of things have happened since then. The number of Steem users has grown tremendously the last couple of weeks. A lot of users don't know about dMania or other apps on the Steem blockchain besides Steemit. That's why I think it's a good time to do a recap of what dMania is all about and what the goals of dMania are in 2018.
WTF is dMania?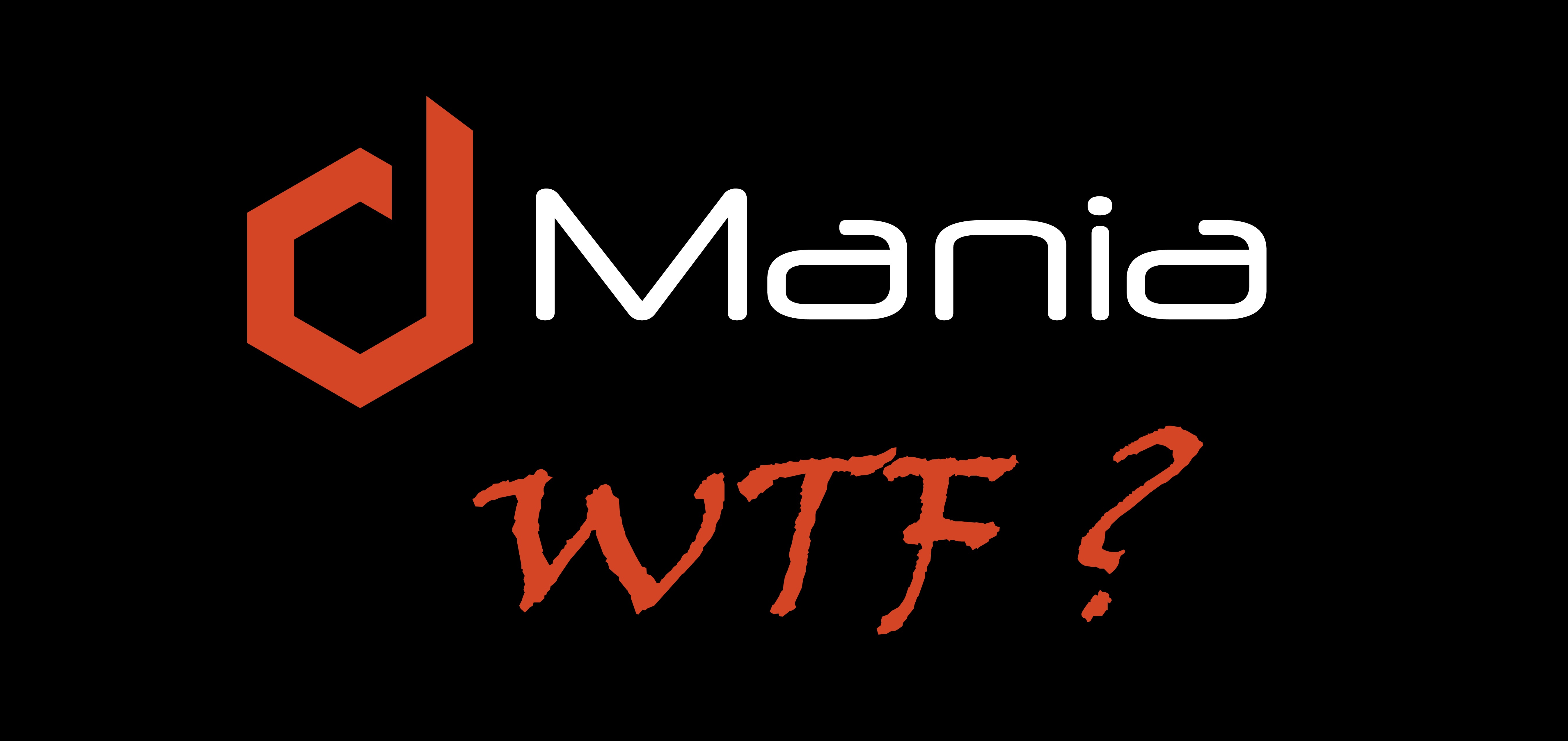 dMania is an app on the Steem blockchain for posting your favorite memes, funny pictures, gifs and videos. => https://dmania.lol
Because dMania is based on the Steem blockchain, you can make money by posting, commenting or upvoting posts. Just like on Steemit.

Steemit is a great platform, but it isn't the best choice for every kind of content. Steemit is great for blog posts just like on Reddit or Medium. For other kind of content, there is a need for different platforms. That is why there are other apps on Steem like @dtube, @dsound, @dlive and @dmania. 
Memes and more

For a lot of people (me included) writing blog posts isn't easy. Many aren't talented writers, their native language isn't english or they are just not interested in writing blog posts. dMania provides them an alternative with memes.
dMania is an easier entry point for users to the Steem blockchain. I tried to make posting on dMania as easy as possible. All you need is a picture and a title, that's it.

Blockchains are completely new to most people. They don't know anything about private keys, wallets, tokens, ..... Most people just don't care. What they do care about is when they suddenly get rewarded for their posts, comments and upvotes. Especially when it's as simple as posting memes. That's why I think dMania is perfect to introduce a lot of new users to the Steem blockchain.
The users control the content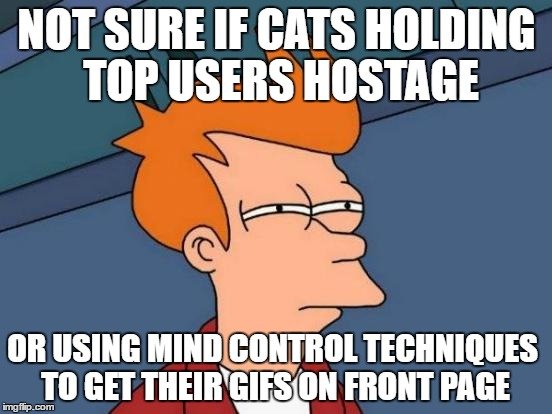 At the beginning I told people dMania is about memes and funny stuff. Ultimately people can post anything they like. I don't control the content or censor any posts. Users can flag posts and if a post has received enough flags, it will be filtered.
Some people complained about reposts on dMania. Copying a meme is of course a lot easier than creating one. dMania is mainly a place for sharing content, because it is impossible to know if you are the original creator. For memes it doesn't matter. A meme is basically a joke in form of a picture. For a joke it doesn't matter who the creator is. If you hear a good joke, you share it with your friends and family. It's the same for memes. The most important thing is that they are shared.

I still believe that original content will achieve more upvotes and higher rewards. If people repost, users can still flag that post and it will quickly disappear.

dMania in 2018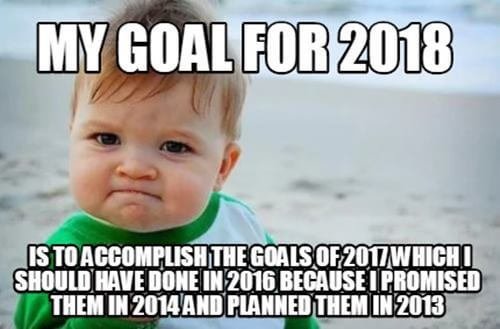 In 2018 I want to introduce dMania to the rest of the world. dMania already has the most important features and I think it's awesome. Of course I will make it a lot better in 2018, but the main goal is growth. One reason why I created dMania was because I wanted to show more people what the Steem blockchain can do. The social media industry has to change. Only a few are rewarded and most people get nothing. That's not fair and we as a community have to show them that there is a better way to do it.

I have been working on dMania in my spare time so far. From now on I will be working full time on dMania.
When I focus 100% of my time on dMania it can only get better. Finally I will have time to promote dMania outside of Steem and not only focus on development.
Goals in 2018
More users
dMania has over 1000 unique visitors a day. Not so bad for a website that has lauchned only a few months ago. Most users are still coming from Steemit. That has to change. I already did some SEO (Search Engine Optimization) and I am working on the Facebook an Twitter page. I will also run some ads and spread the message of dMania and Steem.
dMania app
An app for dMania would be great. A lot of users have already requested it. There are still some things missing on Steem that are very important for an app, like user friendly log in and sign up. I think those issues will be resolved in 2018. A friend of mine just joined the dMania team and he will be working on an app for dMania.
Better usability
I think one of the most important things for a website is the usability. It should be easy to use. Some small features can make a big difference. I will try to make using dMania as easy and smooth as possible.
Notifications
dMania already has a simple notifications feature. I want to improve it and notify users when they got big uvpotes, a lot of comments or have been selected as Chosen One. I am going to add browser notifications besides the notifications on the website.
Tag pages
I will probably add tag pages on dMania when there is more content. For now I think it is not that important. There are still some technical limitations on Steem that dMania can't have it's own tags. Maybe that will change or I will find a workaround.
Follower/Following
I would be really cool to follow your favorite memes posters on dMania and have your own meme feed. Unfortunately if you follow someone on Steem, you will follow him also on Steemit. Most people don't want to see on their Steemit feed a lot of memes. That's why I couldn't add that feature so far. Maybe the Steem API will allow following user per app at some point.
dMania token
Will dMania get it's own SMT token? I have no idea. I need more details about SMT tokens and how they actually work to decide that. Atm everything works fine without a token, so I don't see the need.
Support dMania
dMania has a supporter system similar to @utopian-io. dMania supporters receive 15% of the rewards on dMania. The dMania bot uses the collected Steem Power from supporters to upvote posts on dMania. Memes usually don't receive high rewards from most users. That's why the supporter system is very important to dMania. Most rewards on dMania are generated by dMania supporters. High rewards are important to attract new users. To get more users to dMania and Steem we need more supporters.
To become a dMania supporter, you have to delegate some Steem Power to dMania. The minimum is only 5 Steem Power. The more Steem Power you delegate, the higher your rewards. By delegating Steem Power, you are lending your Steem Power to dMania. The Steem Power still belongs to you.

Supporters
There are already over 100 dMania supporters.
@misterdelegation
@freedom
@lafona-miner
@xeldal
@cnts
@zombee
@mat1973
@raggaemuffin
@whalepunk
@julstamban
@rocketsteem
@free999enigma
@scandinavianlife
@carterx7
@celestal
@theb0red1
@bleepcoin
@earnwithfelix
@nuagnorab
@zirka
and many more...
If you have any questions join our Discord server

Please upvote, post and comment on dMania to support this project. Every single upvote counts. You can contact me on steemit.chat or discord if you find any bugs or if you have ideas for new features. Please resteem and upvote this post and tell everyone you know who likes memes about dMania. Follow @dmania and @zombee to get the latest updates about this project.