What I Intend To Do With My Steem in 2018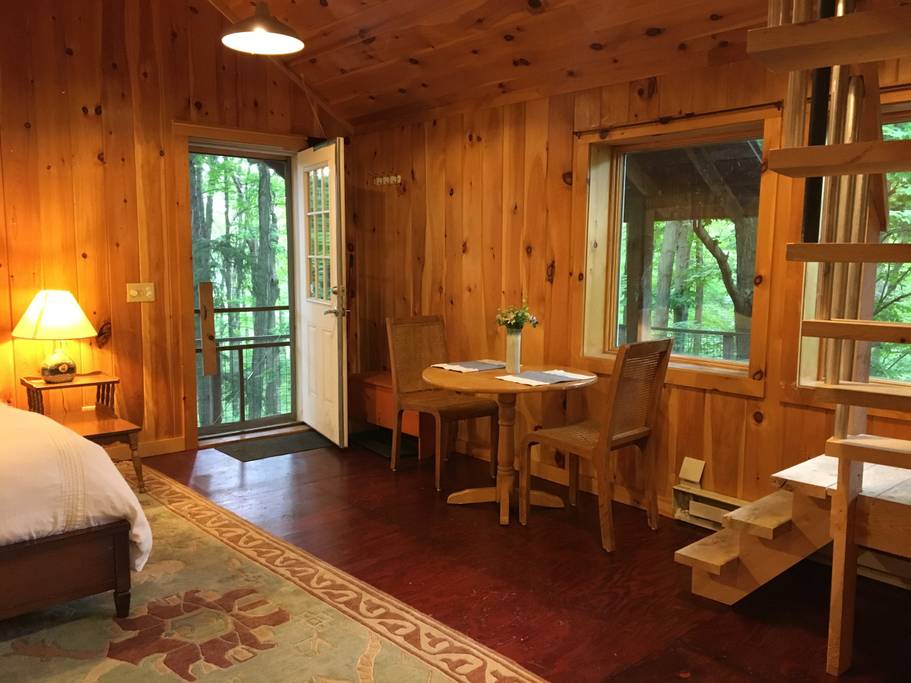 January 4th 2018, Trumansburg, NY
This is where I am today, on a semi-vacation, to resource and rethink the year ahead of me. Lots have changed since last year. Last year, I was not even engaged to my wife, I wasn't expecting a child and the price of steem was $0.16/steem.
So I believe it is time to look back and look forward. What does a $5 Steem or more means for me? What kind of responsibility does it bestow on me and what should I do about it...
All things I'm going to try to make clear in this article.
Should I Go Full-Time?
That is a big question I'm having right now. I like my work but the balance between how much I'm making at my job 40h/week versus what I do here with 5h/week is completely ridiculous. I make more in curation in a week than I do at my job in a month.
I am currently taking a great Udemy class called The Web Developer Bootcamp which is so far really good. I think I would like to dig deep into learning how to make beautiful and fun website that runs on top of a blockchain like Steem. I see a great future for those of us who can display the blockchain to the end user...I would like to be positioned ahead of the curve on that one. But I can't fully dig into coding with my current schedule.
Sponsoring a Tag / Community
I would like to patron tags and make them a better representation of quality. I've recently got quite a few photographers on board steem. The feedback I've gathered is that the photography tag quality is kind of sad. That mostly because of the 5 tags features...where posts that may do well in "travel" but do not include great photography is ranking higher than amazing professional photography. I've been waiting forever for communities to be launched and I should stop to assume it will come online any minute now.
This is why I'm working on a project with a friend to make the photography tag better(or start a new one)...and when the community features gets online, to do something with it.
Keep the True Fan Program Running
The goal of my "True Fan Program" is to have create a synergy between you and me. I have a whole lot of great commenters but because I'm not full time and can't spend my time upvoting all the good comments all the time, I figured out a system so that you get an autovote from me in the comment section.
You can learn more about this here:
https://steemit.com/steemauto/@cryptoctopus/steemauto-two-new-features-and-how-i-will-start-using-them
I will review my list of fans very soon and give you an update list of people who will get an autovote :-)
Develop a Steem Project
My goal is that I am able to launch a project on Steem it that can onboard new users very efficiently and to add tons of value to the little world we are building here.
I have a few ideas in mind and I still have a lot to learn in order to make it into reality.
Conclusion
2018 will be epic regardless of what happens. I will try to do the best use that I can with my SteemPower and to add as much value as possible to the community.
If you have any ideas of what I can do with all that SteemPower, please let me know in the comment box down below :-)