Vote For The Top 24 Slothicorn Entries In The Comments To Pick The Winners!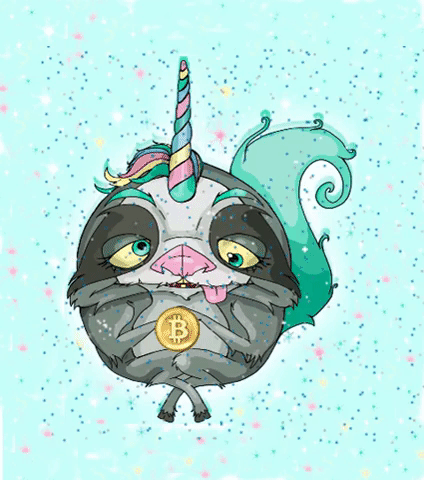 [orignal art by @alexandravart]
Merry Christmas and Happy New Year! Our first ever Create-A-Slothicorn contest was a huge success, now it's time to choose the winners!
Thank you to all who participated and there were a lot of you!
Please vote for your favorite entries which are shown in the comments below.
You can vote for as many entries as you want. Right now there are 31 entries, so we need to select the top 24, including the first place winner. So, by voting for the art you like the best in the comments below, we as a community, will be able to select the winners by seeing which ones get the most votes.
Disclaimer: In case the mob chooses a first place winner that I subjectively don't think is the best, I reserve the right to override the decision. This will also help in the case that people decide to use bot armies, or other cheating mechanisms to game the top spot.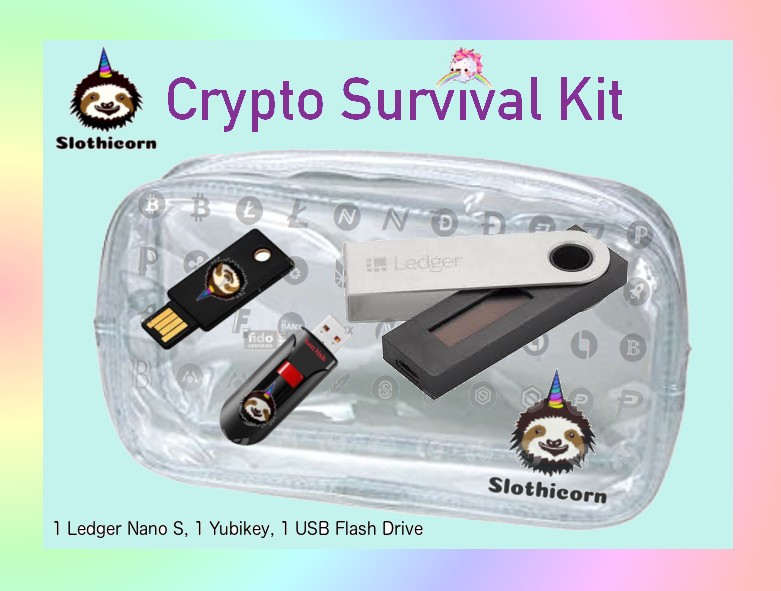 As the contest rules state, one winner will receive a Crypto Survial Kit, which includes a Ledger Nano S hardware wallet, a Yubikey and a USB Flash drive. These three things can keep your crypto and accounts safe. Please read my article about U2F to learn how to secure your Gmail, Facebook and Github accounts using the Yubikey.
There will be 23 second place winners! This means that the community will choose which 23 entries will be printed in the tiny book as shown below: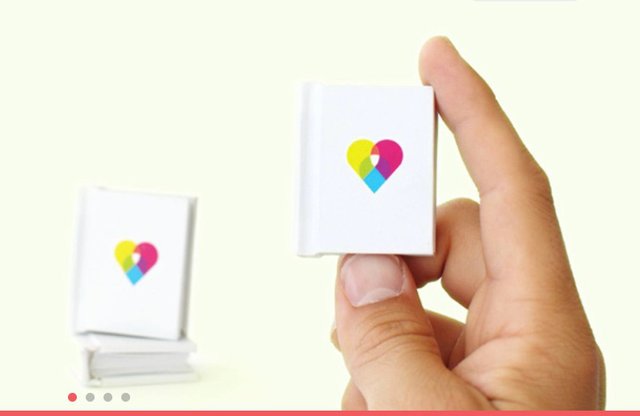 This tiny book contains 24 pages, hence, 24 images will be printed in it. Each of the 24 winning entries will be receiving a copy of the tiny book, mailed to them, at no cost. First place winner will also receive a tiny book and the winning art will appear on the first page of the book.
Thank you
Special thanks goes to @rubenalexander who contributed 10 SBD towards the Crypto Survival Kit cost. Also thanks to ciel who helped to organize the winning entries. @inquiringtimes has been extremely helpful in organizing our Discord channel and @yusaymon has been very excited about the mission of Slothicorn. I know there are many others I have yet to acknowledge, but as a community, I am very pleased with the enthusiasm so far. We are just getting started! Also, @alexandravart was awarded with a 250 Steem Christmas gift because of her enthusiasm, resteeming and energy towards the slothicorn mission.
Remember, Slothicorn belongs to everyone and no one.
OK, IT'S TIME TO VOTE! Upvote your favorite entries in the comments below! We will wait for the full 7 days to make sure people have enough time to vote. The art with the most votes will win first place (as long as it is determined that bot armies are not involved.)
Also, I wanted to clarify that these 31 entries were added by the Slothicorn community in our Discord channel. The group selected these entries, as the top ones. There were way more than this submitted, but we had to narrow it down. If you feel that there is an entry that we missed, which you think is really good, feel free to add in the comments below.