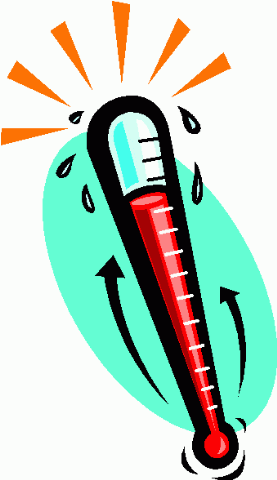 I came down sick over the last couple of days with a sore throat and a fever. I am on the mend now, but my wife and I got in a debate about whether or not I should be taking medicine to reduce the fever.
I feel that your body is heating up to kill whatever virus you have gotten so that you heal and get better – therefore, I try to not take the medicine and take extremely long, hot showers to help heat my body up and kill whatever is going on inside. Not sure if this is scientifically accurate or not, but it seems to do well for me as I get over illnesses quite fast. In this case, the fever was gone within 12 hours and the sore throat was 90% better within 24 hours. I also know some people who go for a run when they get a fever in order to heat up their body further and sweat a bunch (which may or may not help?).
My wife feels my methods are old wives' tales and that I should take the medicine. Taking the medicine does make me feel better and I will do it if I need to be at work or push through something.
Who is right? Is there a better way to get over my fevers?
Hopefully I will not need to try any other methods to get over a fever for a long time!
Brian