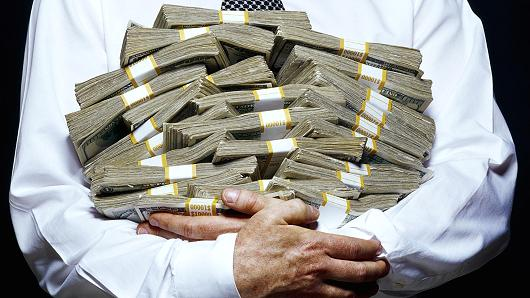 Ever wonder why the big people on here stay big and the small people on here stay small? Well, have you ever heard of self -voting? Of course, some people do grow quite a bit and become big, but they are the exception. Most of the big people stay big and the small people stay small, and that's how it is on steemit, and in the real world as well.
Keep in mind, when it comes to growth on steemit, there are so many factors that have to be taken into mind; exposure, relationships, quality, and consistency. These are all key components to growth on steemit, but when you start out, its very hard to get any of this. It is very hard to rise up on steemit. I have a lot of faith in this platform, but one thing that kind of bugs me is the big people on here are making consistent posts and are always upvoting themselves so they only get bigger and bigger, but when they vote for someone else, they barely give them anything.
How do you expect minnows to grow when you only feed them a few bread crumbs? And keeping all of those factors in mind, it is already hard enough to grow, but, Keep in mind earnings are a plus, but they are what help you grow bigger on steemit and gain more traction and visibility. And it seems that most of the whales and dolphins self-vote to the point where it is getting ridiculous. If you want steemit to be a better place, you have to spread out the money so people can grow more. Most whale/dolphins if they don't vote for themselves, they mostly vote for other whales/dolphins. So not only are they being extremely selfish, but they are making it to the point to where they are hoarding the steemit rewards pool and are robbing people who spend hours and hours making good and original content who deserve to be making more than they do but are making pennies. Can anybody tell me what is wrong with this picture?
I would see someone with a really long and thought out post that was a really good, but they didn't make what they deserve from it with the time they put into it. And the sad part is not only they are only making pennies, but they are just getting a bunch of spammers spamming them. Which makes things a whole lot more annoying. And yes, spammers are a growing problem on steemit, but as of now, we can't do much about it. What people vote on is very questionable, especially the whales and dolphins. Not only do they vote for themselves and their homies, but they vote on stuff that took little to no effort, while there are people who are writing their hearts out making great content and are trying to convey a message, you have someone voting on a post about a picture or meme with few to none words. Which to be honest makes me kind of mad because people genuinely put in effort on this platform, but doesn't get recognized.
No wonder so many people are quitting steemit and/or are not taking it seriously at all. For the most part all they get is a few cents and a bunch of stupid spammers begging for upvotes. Where is the motivation? For me I have been blogging on steemit and have been doing okay, getting the earnings is a plus for me in my mind, but I am doing it for fun and something to keep me busy in my downtime. I also want to get my word out to as many people as possible about investing, life, philosphy, silver investing, cryptos, and whatever I find can contribute to the world. But how am I going to do so when the only people on steemit who see my stuff is a bunch of spammers?
Of course I do have some AWESOME followers and supports who have been supporting me since the beginning and who are just plain out AWESOME, so shout out to you guys for being a supporter of a 14 year old who wants his word to be heard, instead of being shut down and ignored just because of his age. But I think the key is to keep grinding, and you'll get there.
Peace out! ;-)