125 SBD ~ Sponsored Writing Contest: MINIAPPS
Welcome to the @OriginalWorks sponsored writing contest! Status: CLOSED. WINNERS WILL BE ANNOUNCED TOMORROW!
Start time: 3 PM ET, Friday
End Time: 3 PM ET, Monday
This is a call to all great Steemit writers! MINIAPPS has sponsored a writing contest!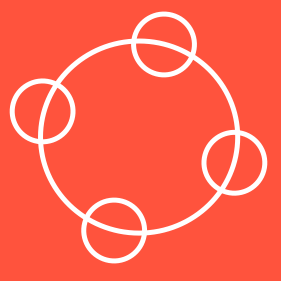 Prizes: 125 SBD

1st Place: 60 SBD
2nd Place: 35 SBD
3rd Place: 20 SBD
4th Place: 10 SBD

Deadline: 72 Hours
All articles must be submitted within 72 hours of this post to be considered!
What is MINIAPPS?
Everybody is talking about the blockchain, AI, machine learning, big data, smart-contracts, etc. But the fact is, all this high-tech is available only to corporations or specialized IT companies.
At the same time, there are 300+ million small businesses in the world who cannot afford all these high technologies mainly due to lack of human and financial resources. Still they have problems in areas of customer care, marketing and sales, etc, which can be solved by modern messaging and AI-based technologies: chatbots.
That's where MINIAPPS comes in. MINIAPPS develops and deploys chatbots that can reduce operational costs for small to medium businesses trying to compete in a world where traditional corporations dominate.
Here is an example of what a chatbot could do: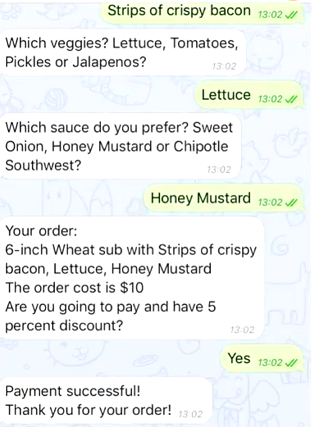 Check out this video for a more detailed explanation:

More Information & Resources: Rules & Submission

Write an article about how MINIAPPS can change the way small businesses do things like customer service. How will this benefit them? Feel free to come up with a use case about a small business using MINIAPPS and reducing on costs. Be creative!

The article must be 200 to 450 words in length.

To submit please do the following:

Add the word "miniapps2017" (without the quotes) at the very end of your article.
Link this post in your submission.
Post the link to your article as a reply to this post.
Resteem this contest post.

How the winners are decided
The submissions will be passed along to the team at MINIAPPS, and they will decide the best articles.
More information & recommendations:

Pay attention to spelling and grammar!
Feel free to use informal language such as "I would, etc"
Use information and resources above to learn more about MINIAPPS!
If you copy something, use quotes. This is an @OriginalWorks contest after all :)

After writing an article, within a few minutes you should get one of these as a response to your article post:

If you don't get one, let me know by adding a quick message after you submit your link as a reply here and I will look into it.
Early bird bonus!!! First 15 submissions get 2 SBD each. The article must meet the contest conditions such as word length and a level of quality.
Disclaimer: @OriginalWorks makes no claims as to the legitimacy or operating procedures of contest topics. @OriginalWorks does guarantee prize payout.
Good luck to all the contestants!