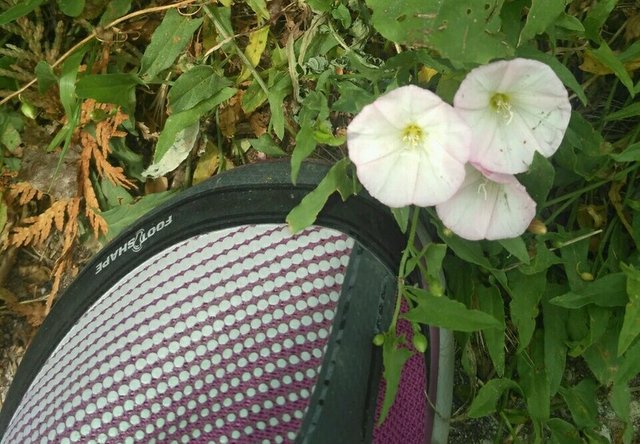 These triplets kind of attracted my attention at the end of my today's run... Bindweed is a weed, but as you see it is also a very fragile, beautiful flower. Not to mention that it goes well with my running shoe :)
I worked in the morning and had a beautiful free afternoon after 4 p.m. Believe it or not, I started to read another Elena Ferrante's book: My Brilliant Friend. It started with a very promising style and I look forward to a few reading afternoons!


From time to time have gin-tonic with ice cubes. It has therapeutic effects ;)


Now you are waiting for when I go back to 2 km? Well, maybe today. But yesterday was even faster 5K :) Obviously, I am better and faster in a very hot weather. Maybe I run "on Sun energy" ;)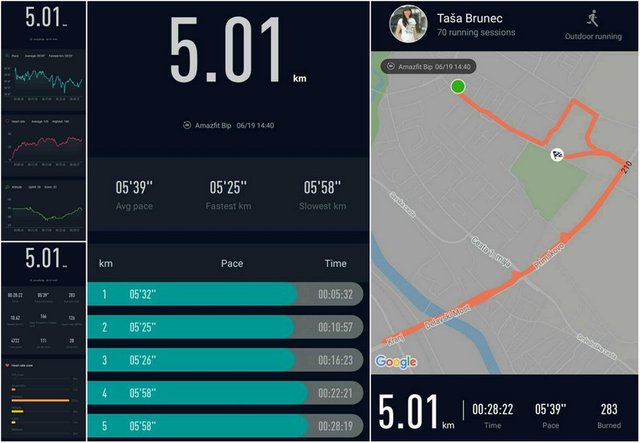 Daily run #751 on 19.6.2018


I found something different than my usual choces: Top Lounge and Chillout Music and it works fine for running. Maybe not for every day... but here and there: why not!


I've been running each and every day since the end of May 2016. The Running Streak continues and you can see and follow my daily pics also here: daily runs since 30th of May 2016.


Bovec half-marathon on 15th of September.


Who am I?


I am honored, happy and proud to be part of Runningproject. @runningproject is a diverse community of runners on Steemit. For more information about the @runningproject please read ''The Steem Running Project: Introductory Post'' and The Steem Running Project: 9th Status Report, Runningproject has reached 300 SP!!!!. Kindly invited to apply for an approved runner! You will meet runners on Steemit, exchange valuable information and experience and you can even get Isotonic after your run(ning) post! Read also this post about Isotonic.


I also participate in #runforsteem and #steemactivities. You can join too!
---
Thank you for taking time and stopping here.
I do appreciate your comments with added value, upvotes, and resteems!
---

All photos used in the blog are from a personal archive and are made by Xiaomi Redmi 3 phone.