Ah another week another freewrite, I'm starting to really enjoy the freedom of these... just randomly writing my thoughts without judging it too harshly. It has also been really fun to learn more about the individuals that I will be meeting in a few months, makes it all seem a bit less scary.
Well this week we are sharing three random facts about ourselves, which I love. In fact I did cover mine in my Blocktrades/OpenMic Entry but I feel like just mentioning those again here would be cheating 😆... so I guess you guys get three more, you all are gonna know so much about me come November!
Who am I?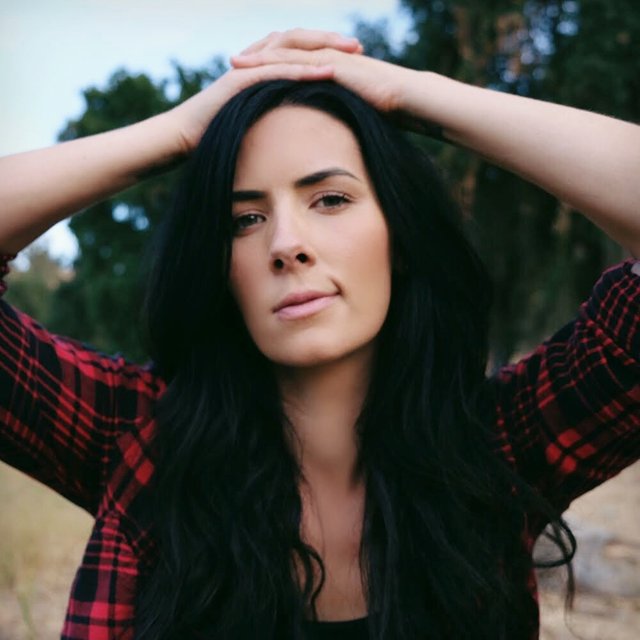 First attempt at a self portrait (a goal I had for the year...sharing here was part of the commitment, stepping out of my comfort zone and all 😬)
My name is Justine, I'm 32.. 5'9"...150lbs (wanna see my drivers license too 😜) and living in the Sierra mountains of California.
I'm on a current journey of self discovery and self growth( You can read more about that here), am really just forcing myself to get out of my comfort zone and really live life to the fullest.
While yes that photo is me up there. it's not the real me (which @anomadsoul pointed out so nicely). I don't ever look nearly that cool or moody.. that was just a happy accident.. apparently wishing I had been a part of some 90's grunge band. While that may be what I attempt to show the world at times, my goal here is to be real and share real thoughts, and the real me.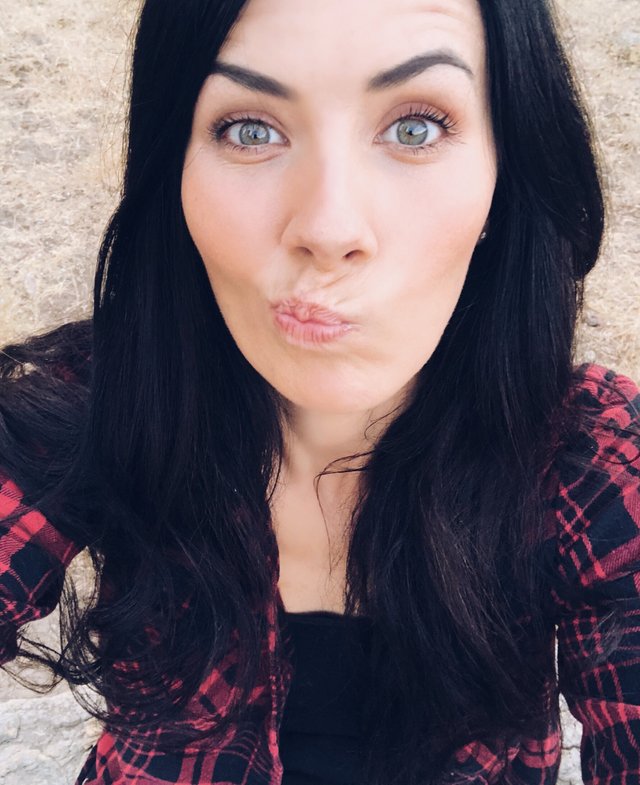 Yep, that's more like it..
So yeah, that probably fits my personality better 🤷‍♀️. While I'm a complete dork who doesn't take myself too seriously I also am shy and don't like attention, so posting crap on the internet is not my thing. But hey, out of my comfort zone remember...
Anyways 3 Facts


(Previously mentioned facts in video)
1. I'm scared of heights- so no roller coasters for me in Poland.
2. I'm left handed- yes I write funny
3. I love to bake... and show my love through food
3 New Facts


1. I love music.. like really love music. I find it to be a way to express things that words cannot and quite frankly has the ability to connect to me on a deep level. I have a pretty eclectic taste but favorites would probably be metal (all genres), dark country, and classical. I have to be careful with lyrics.. if the day comes that someone figures out what lyrics swoon me, I'll be in trouble.
2. I want a simple life- I want to live off the land, grow my own food and watch the sun go down in the evenings. I don't need big city lights or fancy dinners but rather to spend my days in nature and with the ones I love. I'm already on the path to that style of life and love that all the hard work is starting to pay off.
3. I'm a self trained Herbalist - well sort of... over the past few years I have been teaching myself about the healing benefits of herbs, as well as identification, cultivation and foraging. I make all my own beauty products and natural medicines using herbs I grow or find growing locally. I find it comforting to go back to traditional medicine as I call it, the way things had been done by our ancestors.
It's been an amazing experience and it's something that I continue learning more about each day as well as sharing with my daughter. I love when we go out on hikes and she spots a plant along the way, identifies it and starts telling me what it is used for as well as it's health benefits... proud Mom moment.


Ok, there's 3! (Or 6 if you missed the first video)... not bad for making those up as I went. Annnnd I think that is more than enough talking about me. I'm off to read everyone else's freewrites for the week!
Much love,
Justine