My Sunday Fruit Smoothie!
This is Sunday and I decided to share with you my fruit smoothie recipe of the day, so I can encourage you to try healthier drinks than sodas or alcohol.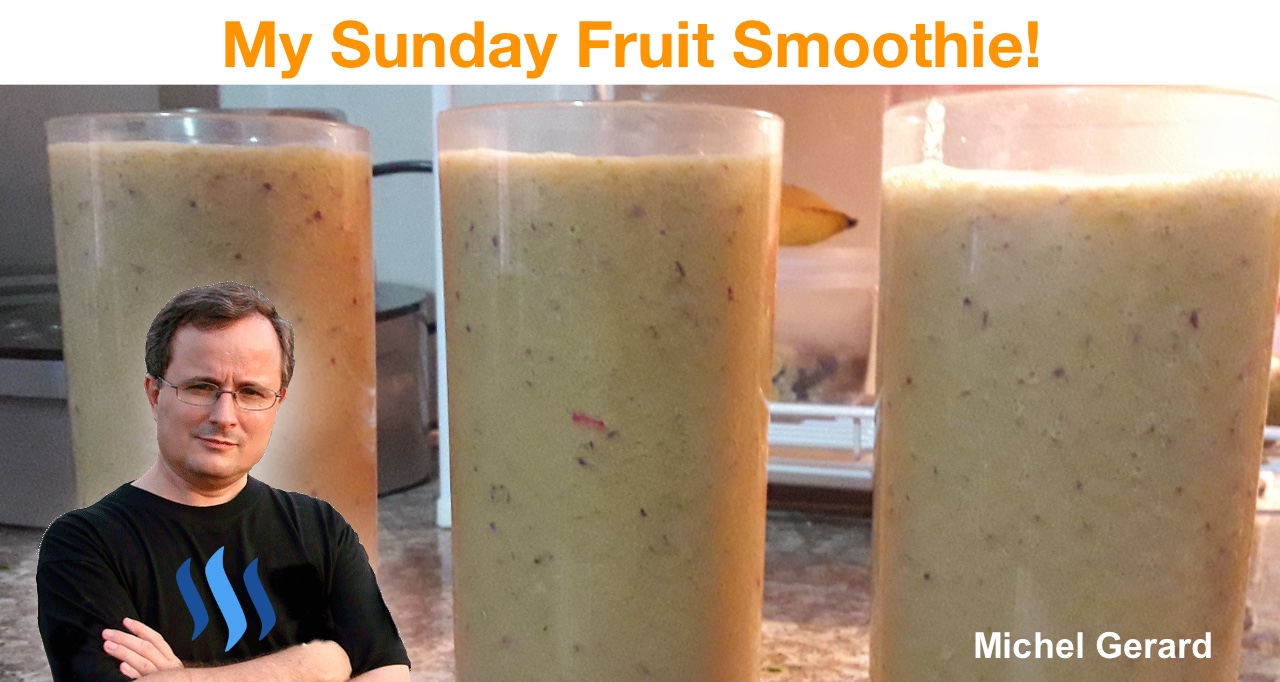 If you would like to see my first fruit recipe read this post: A Delicious Fruit Smoothie Recipe! You might also be interested to read my weight loss recipe here: A Green Smoothie Recipe for Weight Loss!
My Sunday Fruit Smoothie!

I started this year to make smoothies and recently started juicing in order to get more fruit and vegetable intakes as well as to promote weight loss.
This was my juice yesterday, mainly vegetables and some fruits. You can't imagine how much vegetable you need to get this small amount of juice!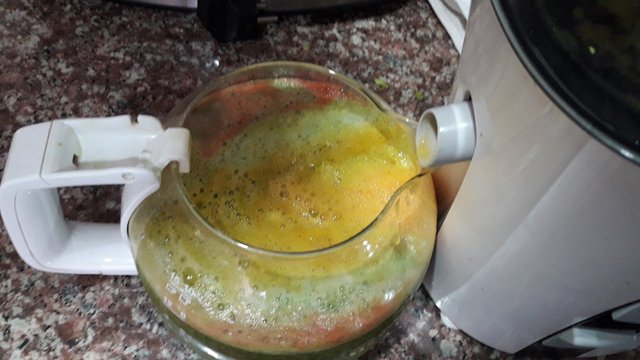 Isn't that beautiful?
That was also very good thanks to the half pineapple I put in it.
I alternate between juices and smoothies and I believe that showing what I do will encourage you to give it a try, just like I was encouraged by others talking about it, especially @jerrybanfield.
This is what I put in my smoothie:

Some coriander.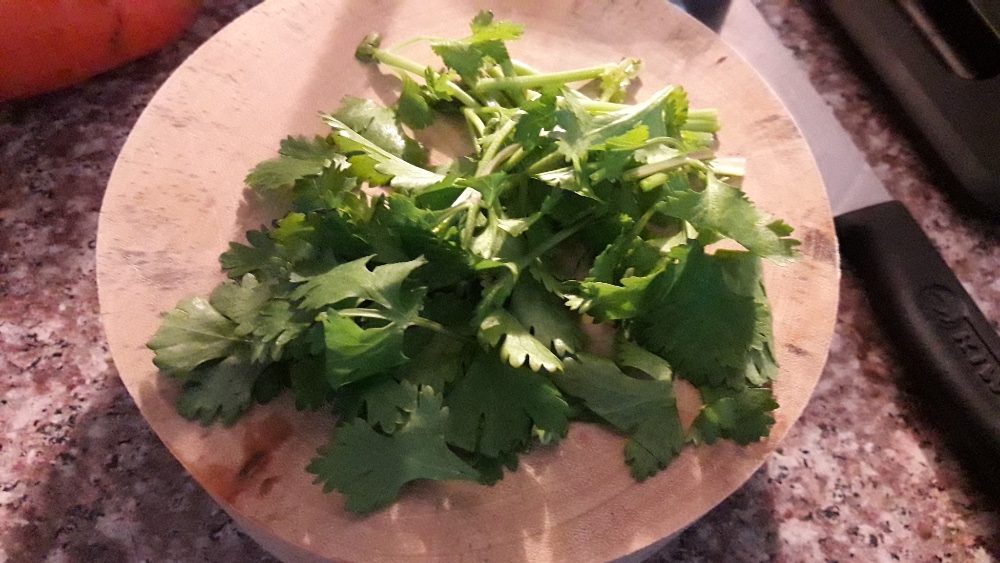 Half of a big carrot.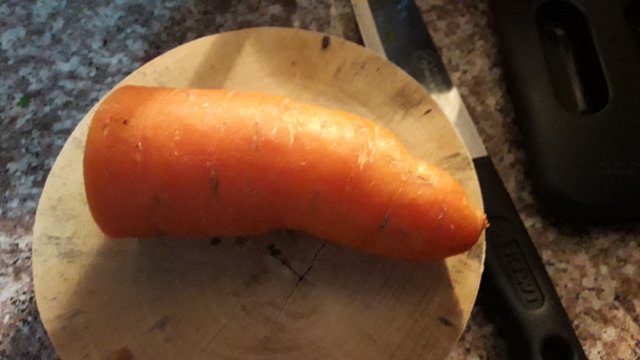 200 ml of soy milk.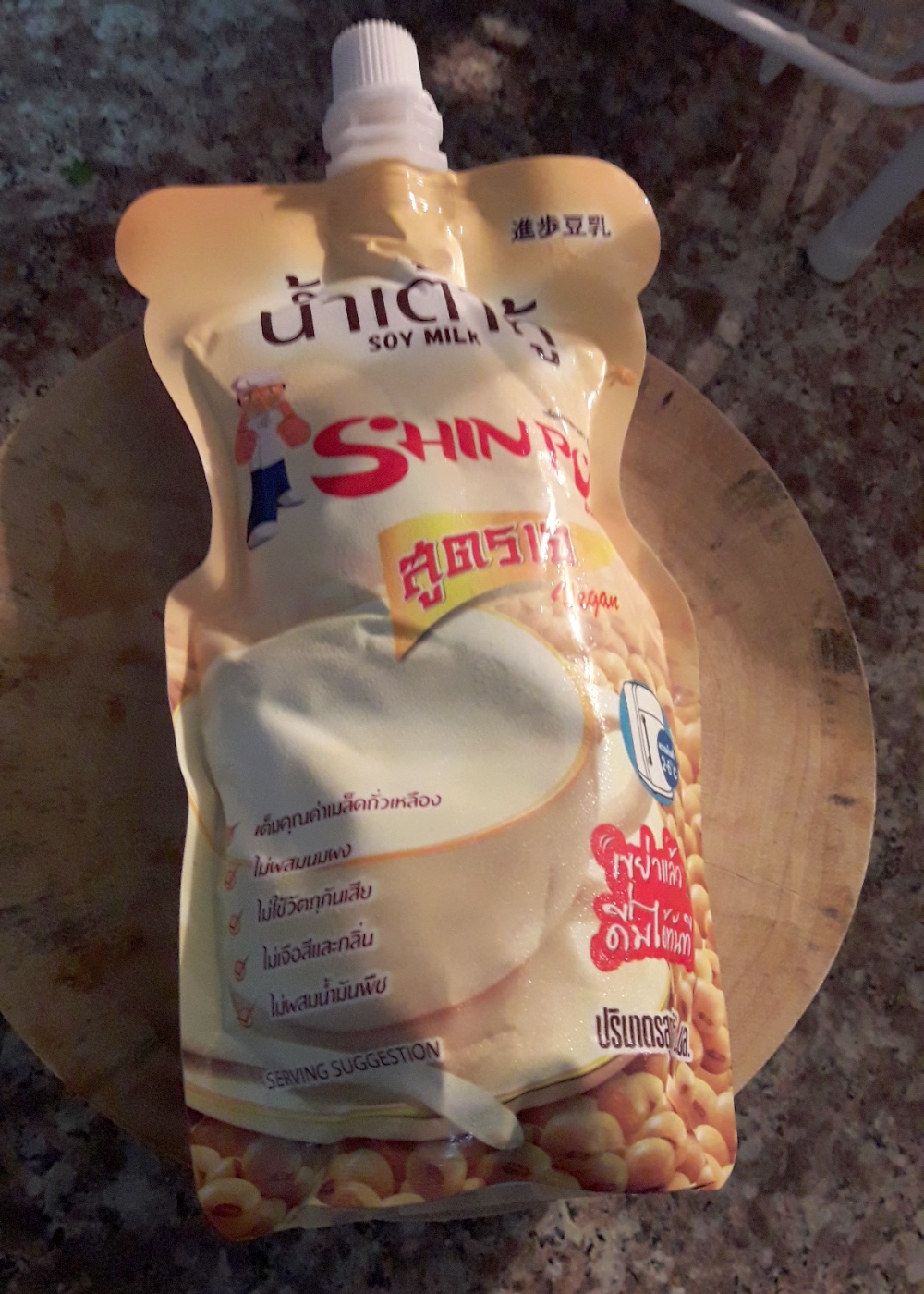 Half a cantaloupe.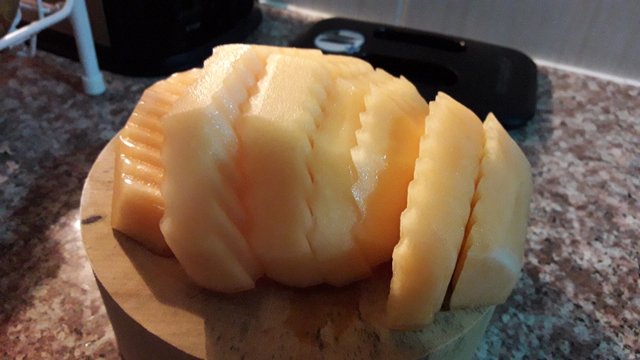 One apple.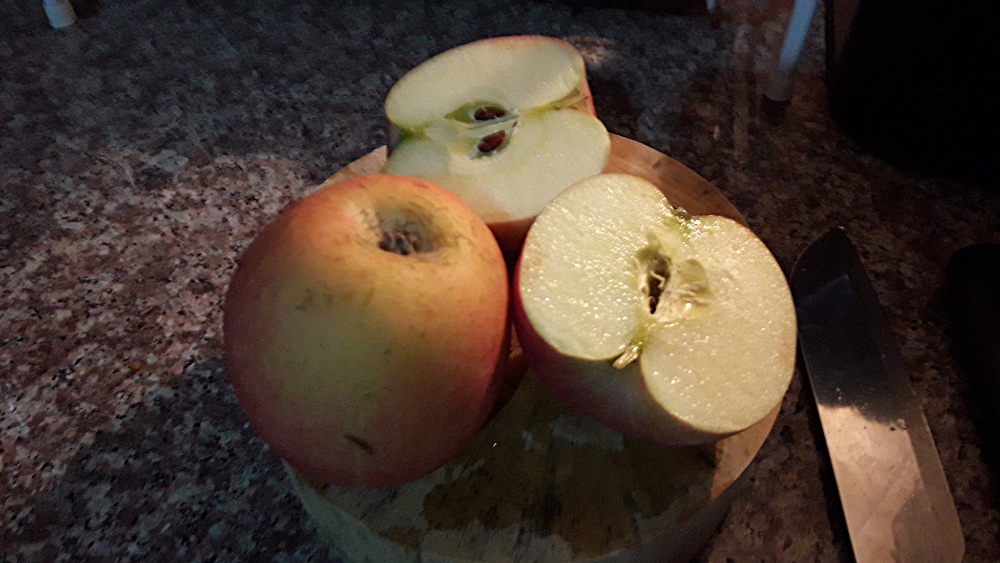 One small orange.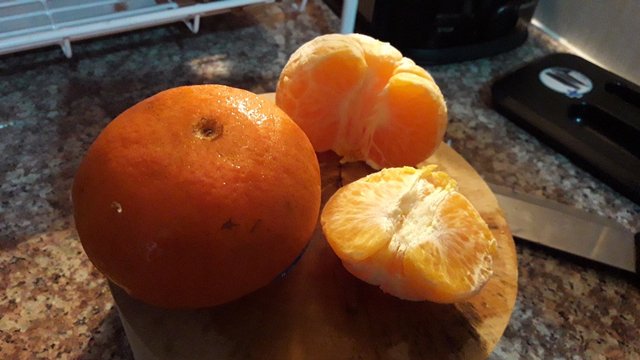 Grapes.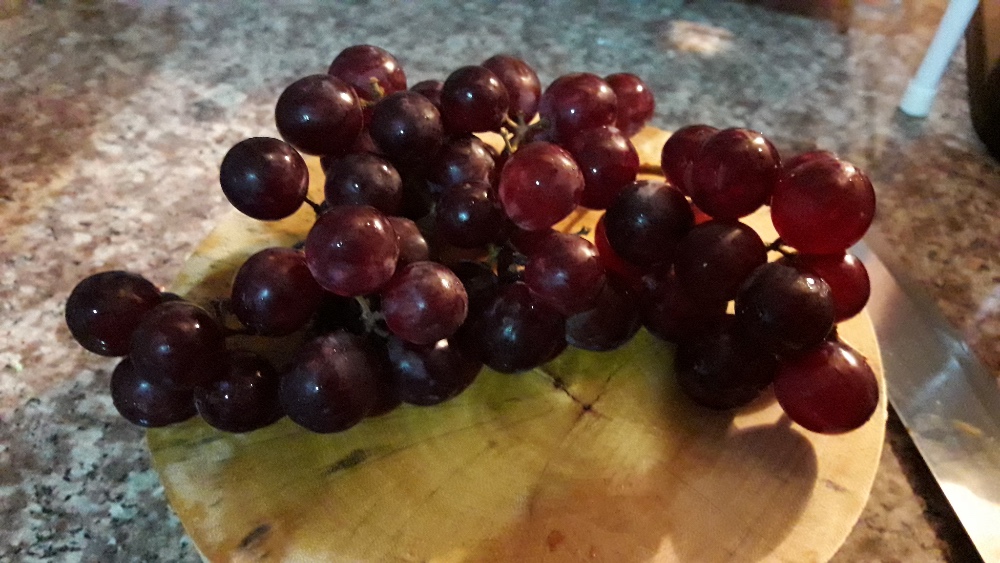 Let's put all that in the blender.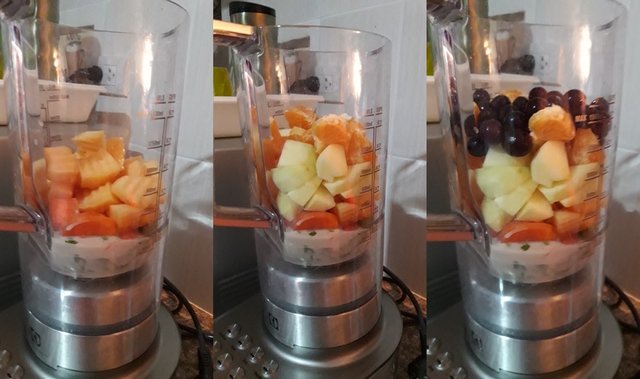 Add some water and here we go!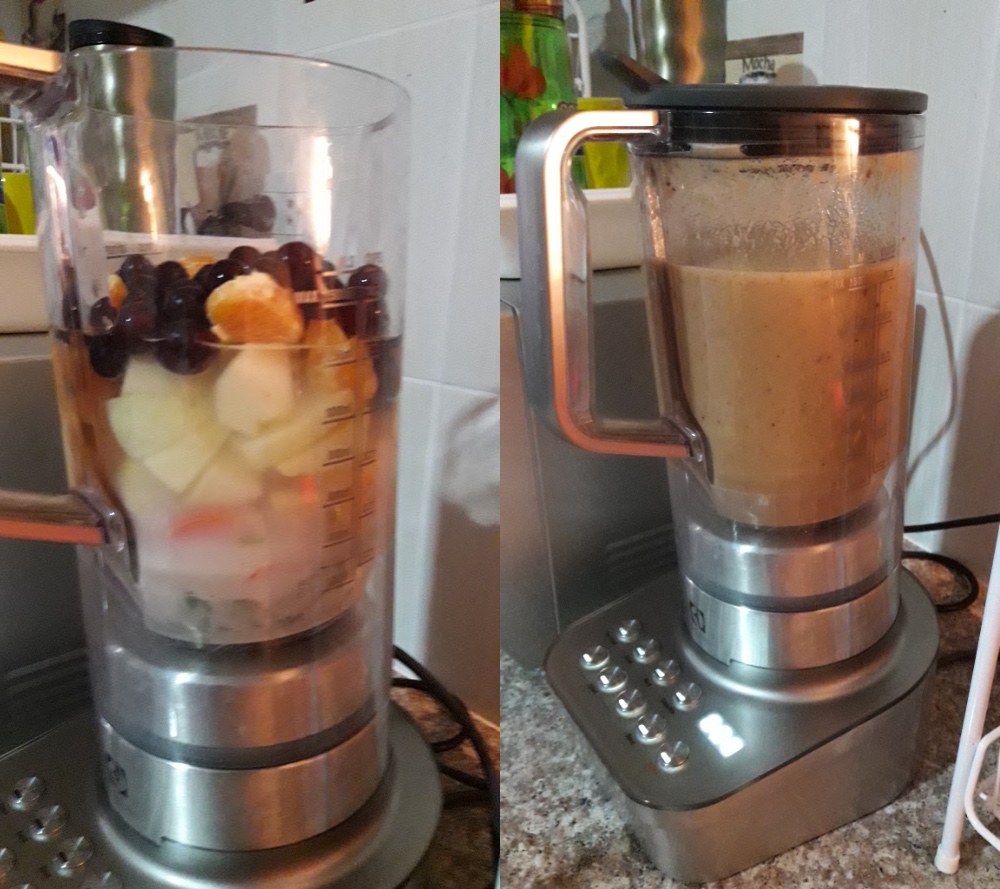 That's the result, 3 full glasses of a delicious fruit smoothie.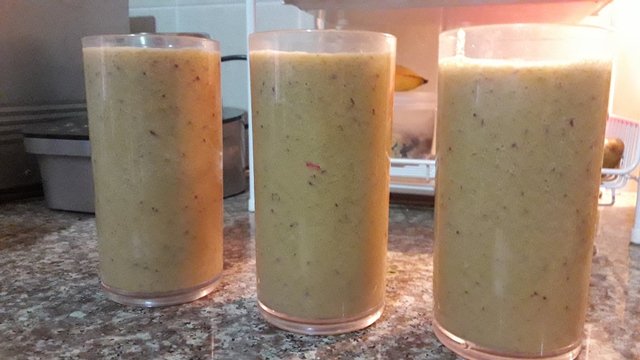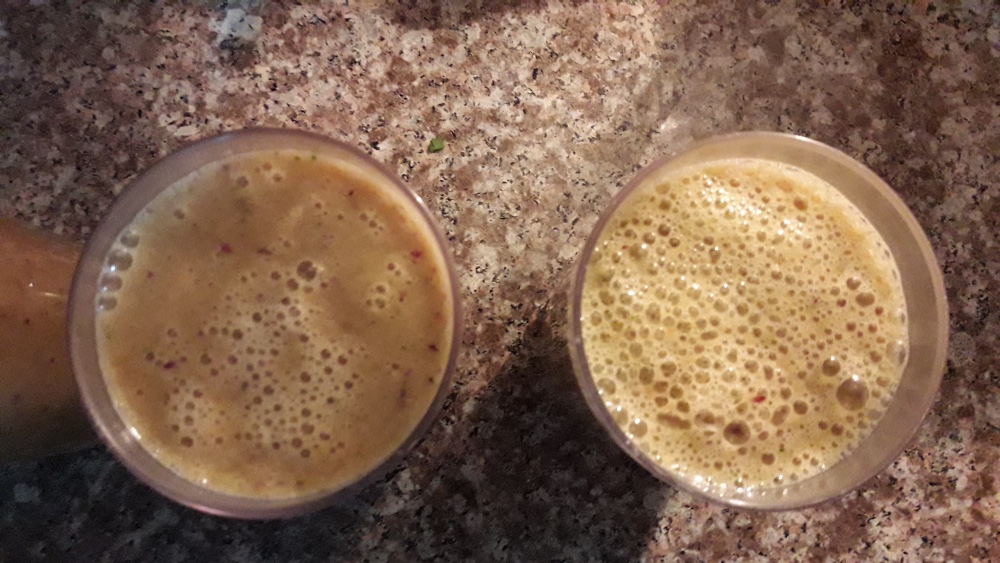 That was my Sunday fruit smoothie.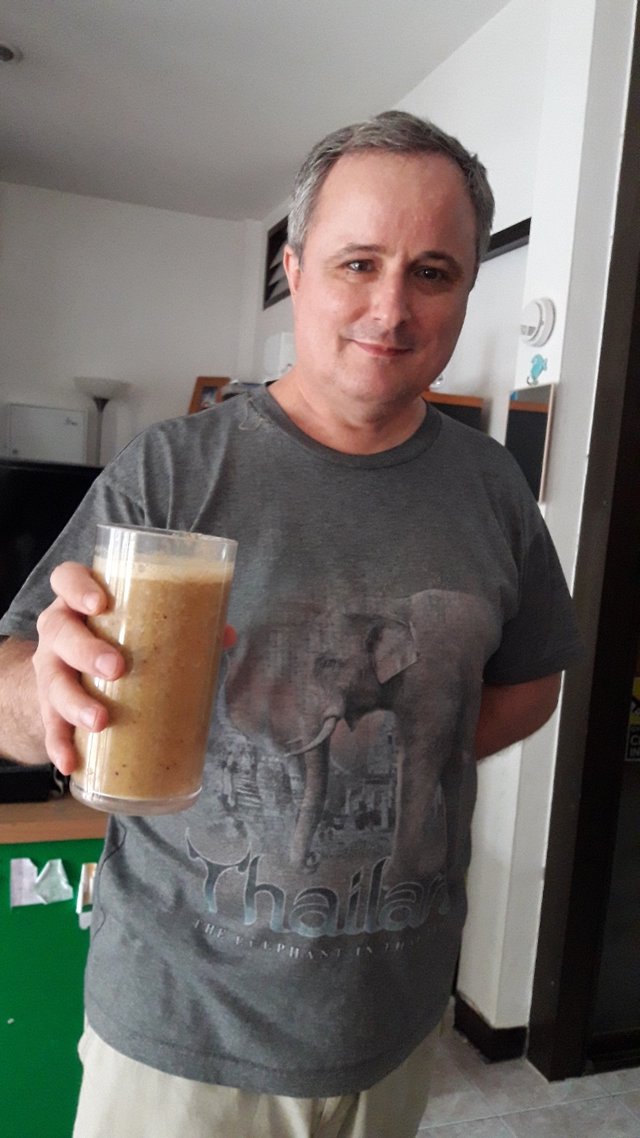 Now it is your turn! 
Post photos of your fruit smoothies in the comment section below.
I hope that you enjoyed this post with photos, which is my second fruit smoothie recipe. Please upvote if you'd like me to post more smoothie recipes like this one.
Would you please help @jerrybanfield become a top 20 witness because you can help funding projects to build Steem as explained here? Vote for jerrybanfield as a witness or set jerrybanfield as a proxy to handle all witness votes at https://steemit.com/~witnesses. Read the 5 reasons why I'm voting for Jerry Banfield as a witness and how to vote in my post.
Michel Gerard