How to Delegate Steem Power Easily?
If you have extra Steem Power and not enough time to spend it all every day voting on posts and comments, you might consider delegating it to other accounts so other people can have use of it, and you can get some returns for doing so.
I have been delegating my Steem Power to two other accounts, which are @jerrybanfield and @qurator.
The first one is a voting bot that uses 50% of its budget to finance projects on Steem and gives back 50% to investors. It has worked very well for me paying in Steem and SBD daily. The second one, Qurator, is a community that curates and upvotes quality and original content on Steemit. 300 delegated SP plus a daily vote to them from me, gives me in return a $2 upvote on my posts, once a day.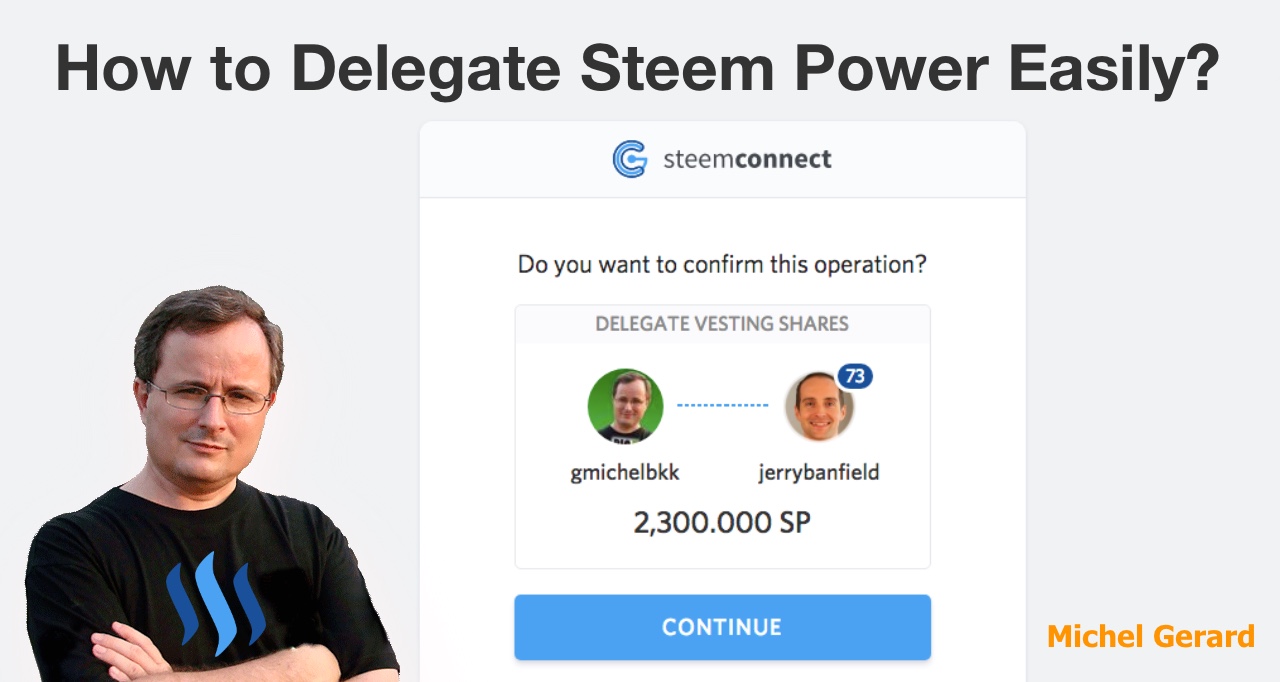 The easiest way to delegate Steem Power is to use a special link from https://steemconnect.com, but making the link is the difficulty, and that's what I'm going to show you in this post.
How to Delegate Steem Power Easily?

People you want to delegate Steem Power to make it easy for you in providing a link to click that will connect to https://steemconnect.com, and then you can safely complete the operation. The problem is when you want to delegate more or undelegate, you have to contact them again for a new link or figure out how to do it yourself.
The link looks like that:
https://v2.steemconnect.com/sign/delegateVestingShares?delegator=youraccount&delegatee=theiraccount&vesting_shares=N.NNNNNN%20VESTS
You have to replace "youraccount" by your Steemit username with the "@" in it and "theiraccount" by their username. That is not difficult.
Now the last thing is to replace "N.NNNNNN" by the equivalent of your SP in vesting shares. Now, how do you know how many Vests 100 SP is?
Hopefully, there is the SteemIt SP Delegation Tool that makes it very simple. 

Just enter your username, their username and the number of SP you want to delegate and click the "Delegate via SteemConnect.com" green button.
You will be directed to SteemConnect with the proper link.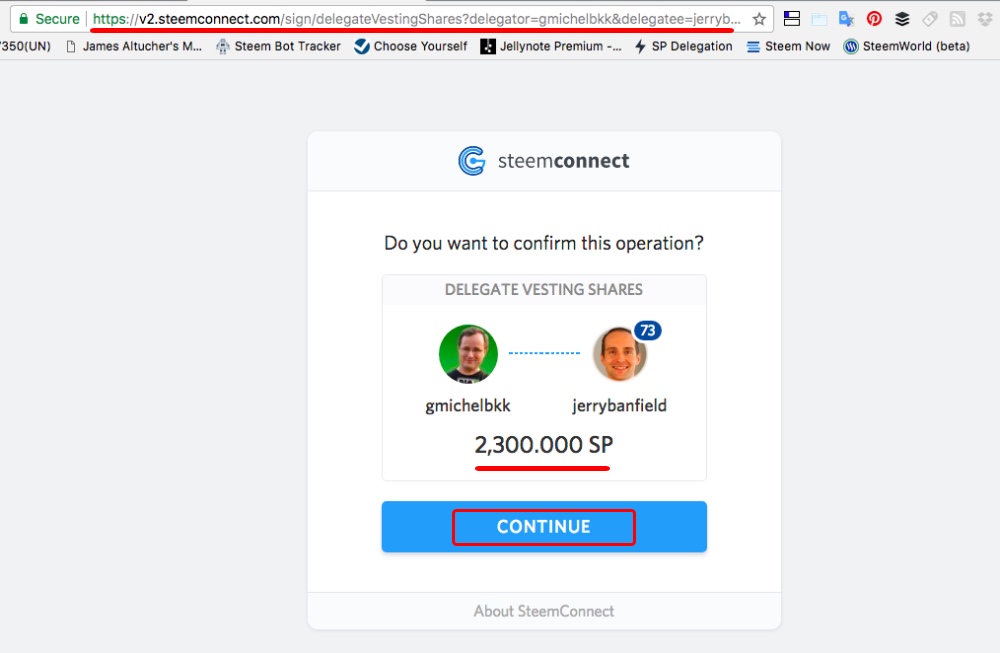 Make sure that you are on SteemConnect before clicking on the "Continue" button. Click that button and that's it, your Steem Power is delegated.
After you have delegated your Steem Power, you will want to either increase it or un-delegate.
If you have delegated 100 SP and want now to delegate 500 SP, just use the SteemIt SP Delegation Tool with "500" as the value for your new Steem Power delegation. Do not do the difference between 500 and 100, which would be only "400" as your new SP delegation.
If you want to un-delegate, it's also very easy, just use "0" SP for the link and it will be undelegated. Be aware that the undelegated SP is not available in either accounts for 7 days.
If you want to see if the delegation is out go to https://steemworld.org/@gmichelbkk and replace my username by yours. Click on "Delegations (out)."

I hope that the SteemIt SP Delegation Tool will be useful for you.
Would you upvote this post and follow me for more because this will encourage me to write more posts like this one about Steemit tools?
Michel Gerard