SteemRadio - schedule of all the steem radio shows - week beginning 18 June 2018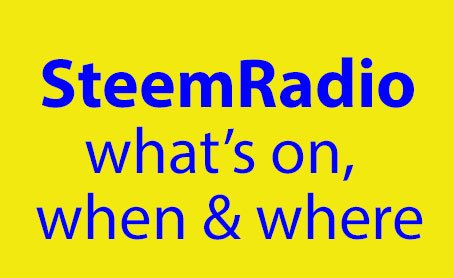 Quite a bit of action on the Steem Radio Waves this week.

New stations, new shows, name changes and schedule changes.

This week I have details of the Malaysian radio show Teh Tarik Sessions, news of a new show on SMA, a couple of changes on MSP shows, and some updates on my two shows...


---
---
Teh Tarik Sessions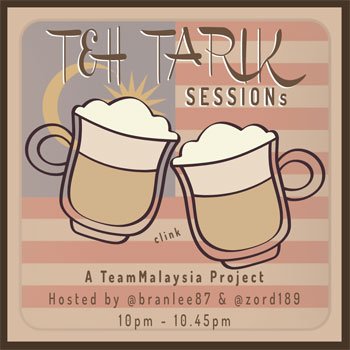 Teh Tarik Sessions is a new talkshow initiated by @branlee87 and @zord189 with the support from #teammalaysia witness and lead, @bitrocker2020 exclusively for #teammalaysia members to gain exposure for their posts.
The show takes place in the Teh Tarik voice channel on Sundays at 10pm local time.
People attending the show are given the chance to promote their own, or someone else's post. The promoted posts are shared in the Kopitiam channel for everyone to see.
Only Moderators and Authors are allowed to speak in the voice channel. The listeners can engage in the Kopitiam Text Channel.
More details are here :
---
---
Another new show started last Thursday on the Steem Music Alliance Discord.
This is a show with interviews and music hosted by @jackdub and @seveaux.
Among the guests on this Thursday's show will be me @pennsif ! Other guests this week include @movement19, @crowbarmama and @preppervetuk.
By chance I will also be popping on to @movement19's Monday show on MSP Waves.
On Tuesday SMA Radio has @fracasgrimm starting another version of his #CHRONIKnCOFFEE show that also features on MSP Waves Radio on Fridays.
---
---
MSP Waves changes


Two changes on MSP Waves this week.
The Utopian Open Source Radio Show with @jedigeiss and @techslut is starting an hour earlier at 6pm UTC to become a two hour show.
The Resteem Radio Show with @ma1neevent and @poeticsnake is changing its name to just Ma1ne & Snekky.
---
---
My Life in 8 Songs


After the success of last Thursday's Musicians Special with @d-vine, @darrenclaxton and @zipporah I have decided to continue with the format of musicians talking about their musical journeys and playing 8 of their own songs.
The recording of last week's show including Darren Claxton playing two of his songs live will be available shortly.
Look out for a post announcing this week's guests coming out soon.
---
---
The Alternative Lifestyle Show with guest @adamkokesh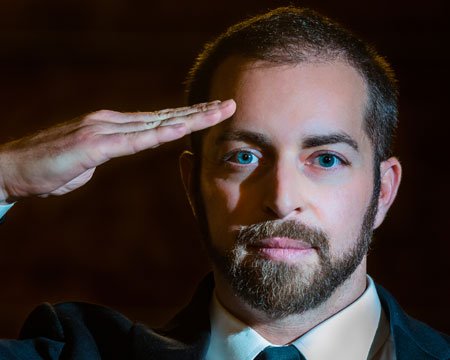 Last Friday's Alternative Lifestyle Show special edition with Adam Kokesh turned out to be an excellent show.
As well as @adamkokesh, we had great interviews with @makinstuff, @thegreens, @freedompoint and @freedomtowrite.
In case you missed the show the recording is now available :
---
I am always on the lookout for more guests for future shows. If you have in any way an alternative lifestyle and would like to tell the steemchain about it please do contact me via a comment below or on Discord @Pennsif#9921.
---
---
If you know of any other relevant shows that I haven't included please do put the details in a comment below or DM me on Discord @pennsif#9921 . Also please let me know of any changes to the shows already listed

---
The times for the shows are all shown in Coordinated Universal Time UTC/GMT - which is currently UK time. There are numerous sites on the web for converting UTC to your local time. This one looks particularly useful worldtimebuddy.com
---
SteemRadio : schedule of shows for week beginning 18 June 2018


---
---
You might also be interested in some of my other posts :
MY RADIO SHOWS :
A DOLLAR A DAY :
HOMESTEADING :
---
---
[ header graphic by @pennsif // fox head logo by @dreemsteem // Teh Tarik Sessions graphic from @zord189 // Adam Kokesh image from @adamkokesh ]