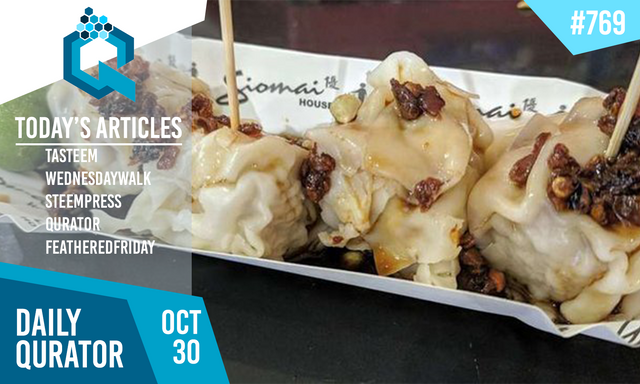 Cover graphics by - @aaronleang

---
Welcome to the 769th Daily Edition of the Daily Qurator. Below you will find some awesome members of @qurator that worked hard to post some good quality content for all you awesome Steemians to enjoy!
Your Quality Curator ~( @goldendawne )~ Presents:
It has been quite some time since I shared some of my favorite Qurites and with today being the 700th edition of the DQ Newsletter that I have written, I thought it was time to share again! So grab a cup of coffee and let's get started on these five Qurites who never fail to amuse me with their creative writing styles, tantalize me with food posts and teach me something I never knew about before!
---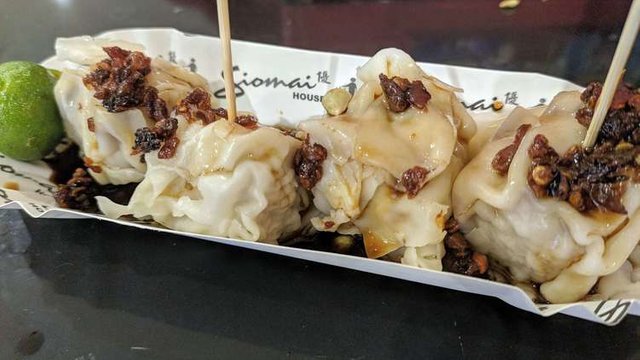 Ulog 197: Siomai House- Robinsons Otis- Paco, Manila
After going to a seminar me and my girlfriend went to a mall, we looked for a stall where we could get a snack
We ended up going to a stall named Siomai House
WHAT a great little place to grab a bite to eat!
@sgbonus shares her recent visit to this "mall food court restaurant" and the meal looks delicious and fabulous. Don't you agree!
---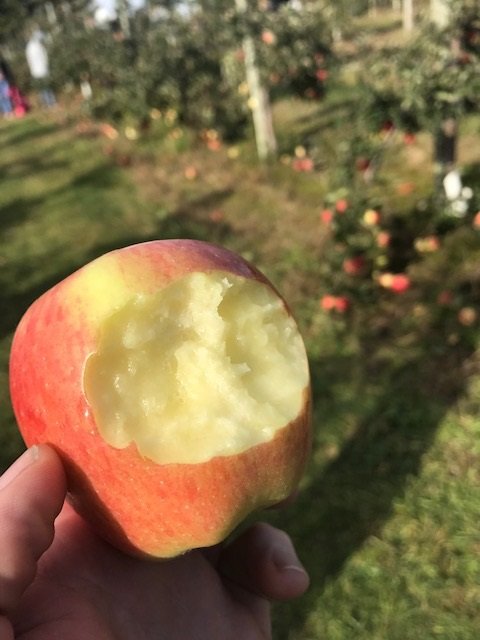 Wednesday Walk From Saturday On Friday!
Confused yet? Well, #wednesdaywalk is a tag rocked well by @tattoodjay that sees legions or active people getting up and around, taking pics while they walk to tell a story. The Friday and Saturday parts are just me catching up from a busy week and battling like a warrior to get back to posting once a day
What day is it? I think it's Wednesday! But you'd never know it from this post!
Even still... WHAT A GREAT adventure @zekepickleman and his family recently took to Apple Land!
---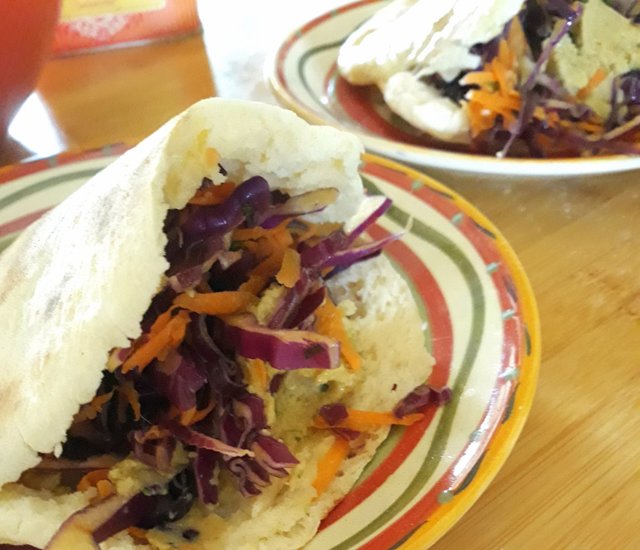 Fusion Flat Breads
I loathe coleslaw. It's a long and irrelevant story, summed up in two words: institutional food. In my case, that was boarding school, followed by university. By the time I reached university, I just simply didn't eat what I didn't like. At school, that was less possible. However, more than forty years later, coleslaw remains a least favourite dish. I have probably made it, but the memory is permanently erased from my brain
Oh @fionasfavourites never ceases to amaze me with her cooking, delicious looking meals and wondrous ways in the kitchen!
Make sure to stop over to see what she's cooking up today!
---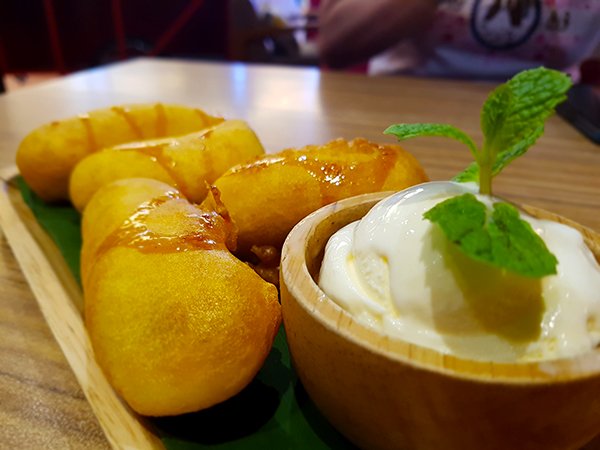 Qurator's Tasty Tuesday No. 98- Hot Banana With Cold Ice Cream
I have tried something new last week, it's actually a very traditional and common street food in Malaysia, but they have modified it and priced it up to become a restaurant dessert instead.
It's fried ripe bananas, topped with Gula Melaka (a kind of brown sugar). You can place the order with or without the ice cream, but we all love ice cream don't we! They decorated the vanilla ice cream in a coconut-like small bowl with mint. Talk about presentation and that's how the price went up!
Oh wow! Does this dessert treat count as part of your fruit intake for the day? Well it should!
If you're ever in the mood for some delicious meals, treats or just LOVE to see new recipes, then make sure to start following @joelai! He never disappoints!
---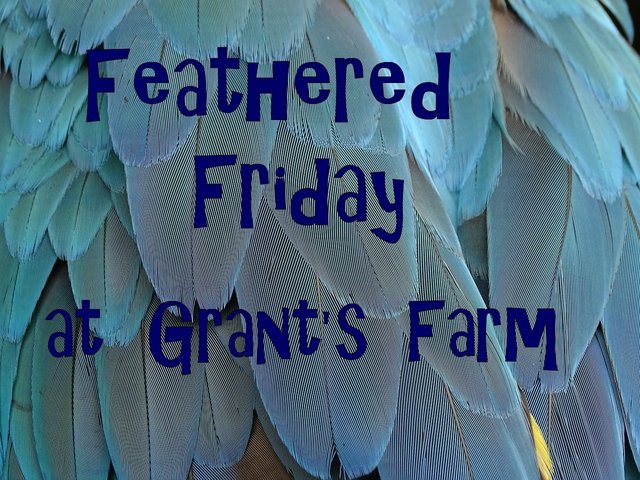 Feathered Friday At Grant's Farm
On a beautiful fall day, it was my pleasure to tour the grounds at Grant's Farm and I'm devoting this post to the feathered creatures that make their home here
From flamingos to peacocks and all the other birds in between, @blueeyes8960 shares a great trip to this local bird sanctuary!
@qurator does not explicitly or implicitly endorse third parties opinions or statements in the Daily Qurator. Any statements made in these posts are the author's and curator's own opinion.

Qurator News:
---
Q Token News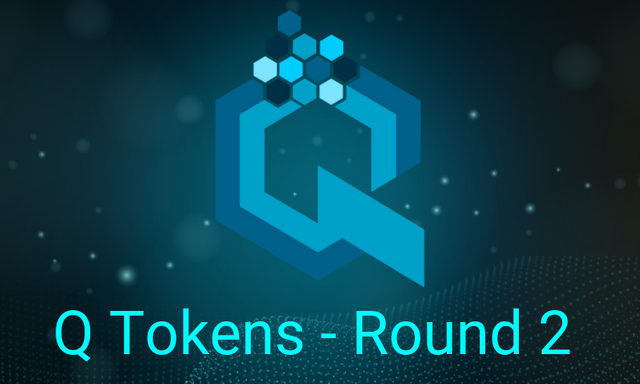 Round two of the Qurator token launched with more details here
---
Free Registration and how to join details can be found here: Registration Details
---
Farewell Subs
---
This will be the last month where we will accept subs. We are trying to stay in line with the #newsteem rules and ideals and think it is time to let go.
Subs for November will still be accepted and those who subbed for more than one month will still get their sub upvotes. After November now new subs will be accepted.
---
We know not everyone can delegate or upvote for larger upvotes. Thus sending in steem allowed for a larger upvote for the month.
With the new hardfork so many things have changed and so must we. Sub prices have been reduced and we now only have 1 level.
SUB = 2 Steem for an upvote from 5000 SP
So how does that work?
Let's say you send 2 Steem with the memo sub OCT then you will get an upvote from @qurator similar to a 5000 SP account.

*We are aware that with the new HF upvote values are not a set in stone value like they used to be and their value jump around a lot according to how many upvotes you have on your post. We feel Q is giving a big enough bonus to make up the minimal monetary value of an upvote and things will indeed be profitable if you post often.

Competitions


We host weekly Photo and Food competitions. Click on the images below to view the posts.
Additionally for all members we have Toss up Thursday, a weekly free for all post-promotional competition.
| Tasty Tuesday | Toss up Thursday | Photo Friday |
| --- | --- | --- |
| | | |
Delegation links for @qurator
After you click the link you will have to check the value, click next and then enter your Steemit NAME and Private Active Key to delegate.
Please remember to leave at least 50SP in your account and that new delegations overwrites the old one. Always use the total amount you want to delegate.
Qurator's Discord Channel


There is more perks and fun stuff on our server:
Feel free to ask Qurator Team questions
Meet other members
Promote your post in our Postpromotion room
Win some Q tokens with random competitions!
Join us! https://discord.gg/pJtWp57

Qurator banners
If you would like to show some more support and use Qurator banners then please head over to this post and copy the banner links from there. =)



»»-------------¤-------------««
Upvoting or Resteeming this post will help us grow and in turn enable us to give better upvotes to our members and quality content creators.
The Qurator project is brought to you by:
@scrooger | @boontjie | @goldendawne | @ewkaw | @ackhoo | @brumest | @blacklux
Like what we do? Consider voting for us as a Steemit witness.
Active Witness rank: 73
---