Qurator Tokens Round 2 | +10 000 Tokens!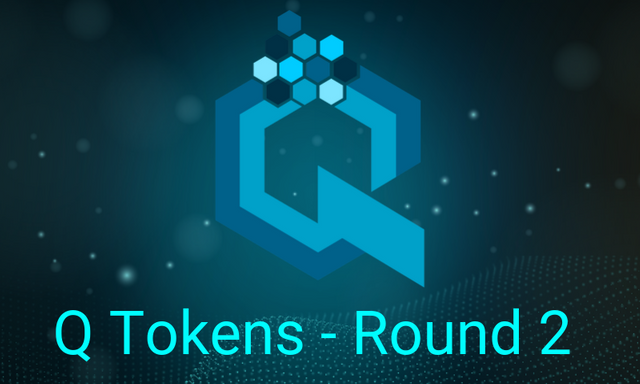 Welcome to the 2nd round of Qurator Tokens!
Qurator is happy to announce the 2nd round of Qurator tokens which means there will now be a total of 20 000 tokens issued. Tokens held by steemians will receive daily payouts from @qurator. Tokens are available for sale in the Steem-Engine market or can be earned by delegating Steem Power to @qurator.
Token Details
Round 2 Distribution
How to get Qurator Tokens

1. TOKEN DETAILS
The QuratorToken will be used as a means of earning passive income by holding the token. Qurator is a curation project and thus we focus on curating original, interesting, and high-quality content. We believe that the QuratorToken will enable us to share some of the curation rewards with those who hold the QuratorToken and support the project. With the new HF we can now pay out way more to token holders since our curation more than doubled over the last few weeks.
---
Earn by Holding
Currently Qurator is averaging around 32 SteemPower per day from curation (90-day average) and this number climbing at a rapid rate thanks to the new HF. We expect an average of 60-80SP curation once the 90 average no longer calculates pre-HF curation . With the token we aim to share 50% of our daily curation rewards with all the token holders.
Currently, we are paying out around 16.481 steem per day to token holders but this number is still climbing!
Below are the payout amounts after the new HF took place.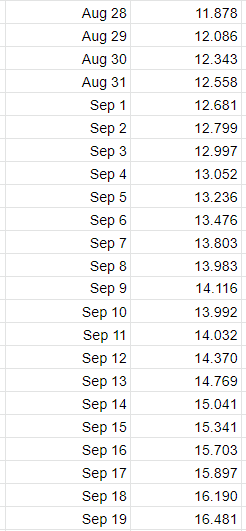 EXAMPLE:
If Bob holds 20% of the tokens, Alice holds 30% and Sam holds 50%, then the payouts will look like this:
Bob: 3.296 STEEM/day
Alice: 4.944 STEEM/day
Sam: 8.240 STEEM/day
Thus, the more tokens you hold the larger your share of the daily payout. Having said this, there will be a limited number of tokens distributed per round. With round 2 it means there will be a total of 20 000 tokens issued. Round 3 will be much later once our curation average finally balances.

2. Round 2 Distribution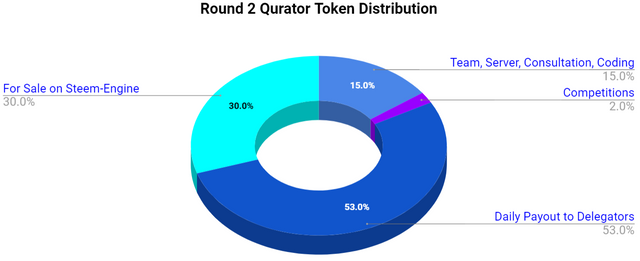 Team, server, consultation, coding = 1,500 Q
Competitions = 200 Q
Daily payouts to delegators = 5,300 Q
For sale on the Steem-Engine market = 3,000Q

3. How to get Qurator Tokens.
Tokens can be bought or earned by delegating Steem Power to @qurator. There will also be a few competitions in which you can participate and win QuratorTokens.
Buying Tokens
Tokens can be bought by logging into Steem-Engine and searching for QuratorToken. A guide for buying tokens can be found HERE.
Tokens for Delegation
Delegators will receive daily payouts in tokens. Token payouts will be equivalent to 0.02 tokens for every 100 SP delegated.
We look forward to sharing our token and profits with the great Qurator members who have always shown us support. Tokens and STEEM payouts will be distributed once per day.

Delegation links for @qurator
After you click the link you will have to check the value, click next and then enter your Steemit NAME and Private Active Key to delegate.
Please remember to leave at least 50SP in your account and that new delegations overwrites the old one. Always use the total amount you want to delegate.

Disclaimer
Payouts are subject to @qurator's performance and weekly profits. Changes in Steem Price will affect the payouts and there may be fluctuations in payouts. Payout amounts will vary from day to day, but @qurator will keep them as constant as possible. We have taken into consideration the many factors involved when dealing with cryptocurrency and will do everything in our power to keep risk as low as possible.