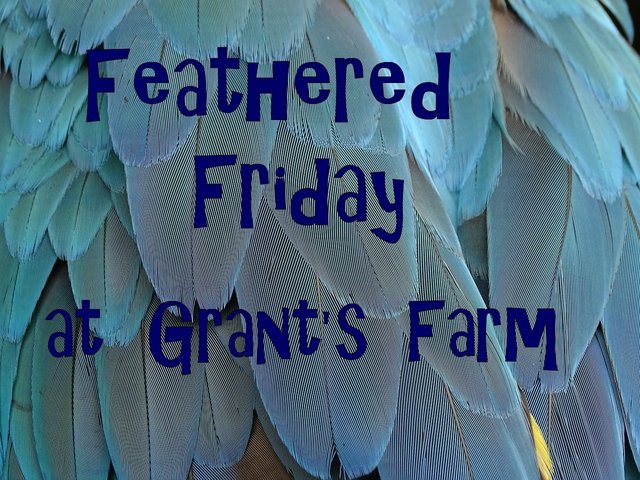 On a beautiful fall day, it was my pleasure to tour the grounds at Grant's Farm and I'm devoting this post to the feathered creatures that make their home here.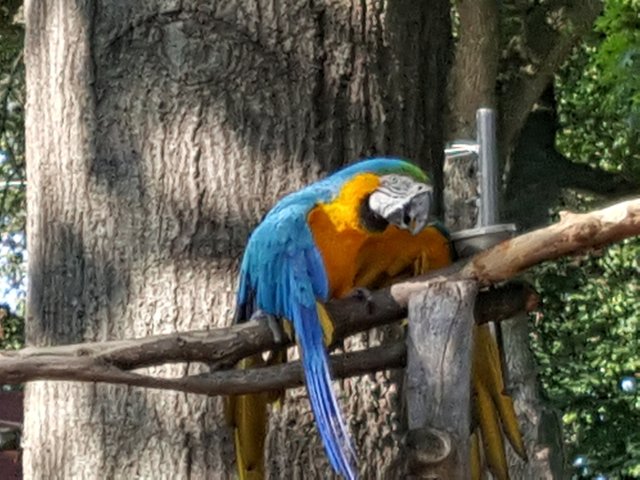 This colorful fellow was just getting ready to put on a show with one of the handlers. The macaw is one of the most beautiful birds in nature. They can live over 50 years in captivity and they can actually fly at a high rate of speed. They practice monogamy and both the mama and papa raise their young together. Too bad more humans don't do the same!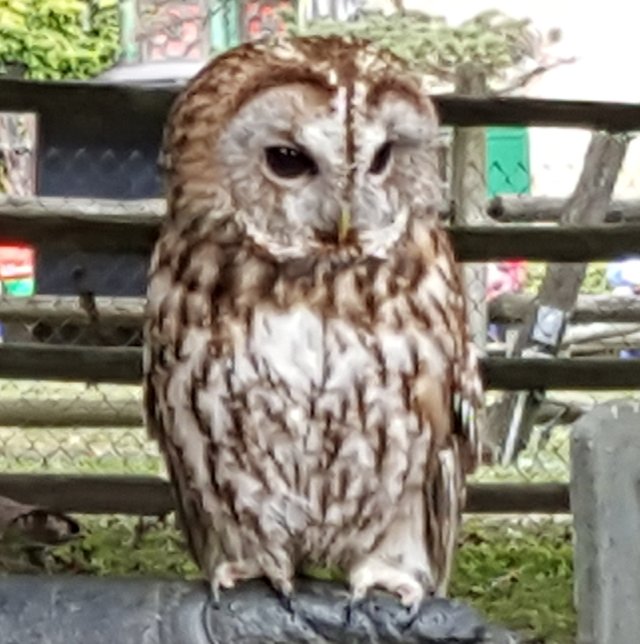 This guy is perched on the handler's gloved hand while she gives an educational talk about him. Owls are carnivores and a single barn owl can eat up to 1,000 mice in a year. Very handy to have around the farm. A group of owls is called a parliament and baby owls are called owlets. An owl cannot move his eyes from side to side but instead, his whole head swivels 270 degrees (not quite all the way around like the girl on the Exorcist!)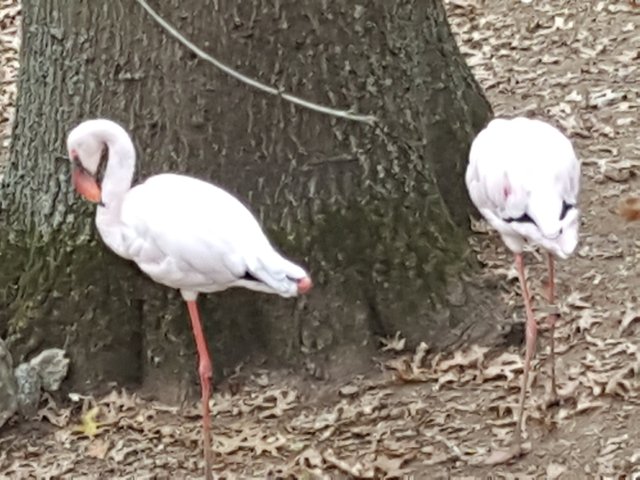 I couldn't resist getting a shot of classic flamingo pose of standing on one leg. This species is called "Lesser Flamingo". I'm glad they can't read because that's kind of an ego-deflating name! But they are the most numerous flamingos in the world and they date back 10 million years. They're the smallest of the flamingos and they talk to each other by flapping their wings.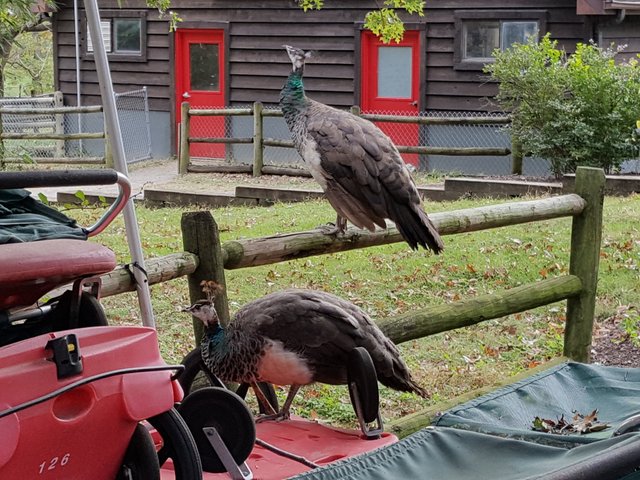 These two female peacocks seem to have the run of the place, going wherever they please. It must be time to get the mower out and do some work. The man of the house is ignoring them as they try to get him to come and help!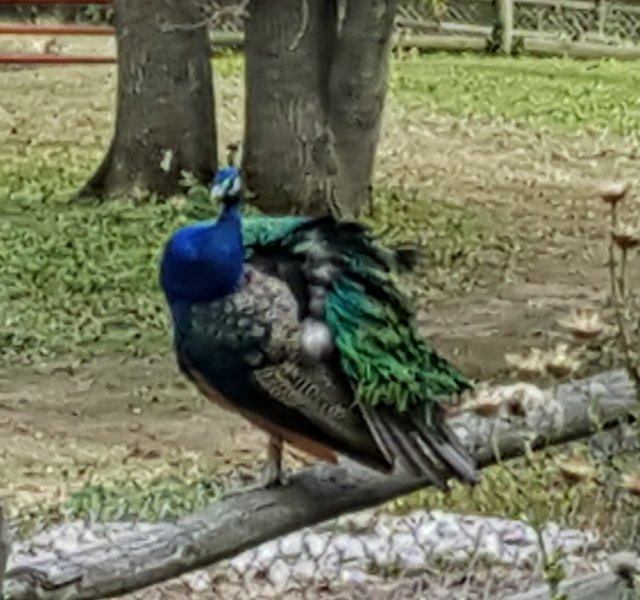 While peacock is the commonly known name for these birds, the male is termed the peacock and the female is termed the peahen and together the species is known as peafowl. Unlike the macaw, who is faithful to one mate, the peacock often gathers a harem of females and each one will lay from three to five eggs. A group of wild peafowl that gathers together is called a "party". Seeing a trend here - male with a harem - gathers in groups - party?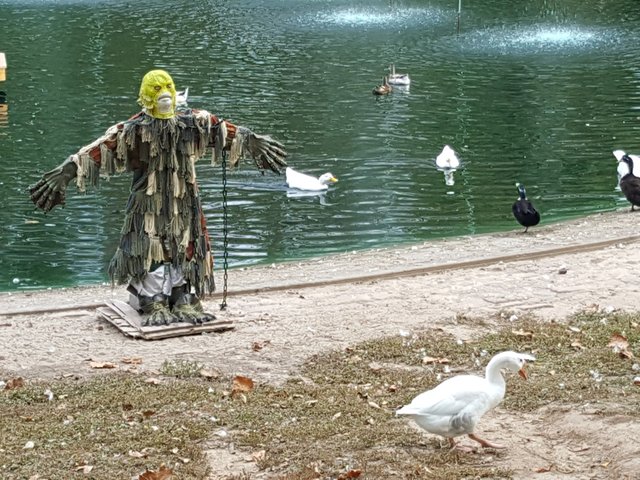 I'm still working on trying to identify the big one standing upright on the shore of the duck pond!
All photos were taken by me with my Samsung Galaxy Note 5.

If you enjoy writing short fiction stories (less than 1,000 words) I'd love to have you join me on Narrative. Don't abandon STEEM - there's room in your life for both! Here's a link directly to my page featuring Flash Fiction:
This blog was first posted on Narrative.
Get in on the ground floor and see what it's all about. If you have any questions, feel free to ask me in the comments.