The Daily Qurator #292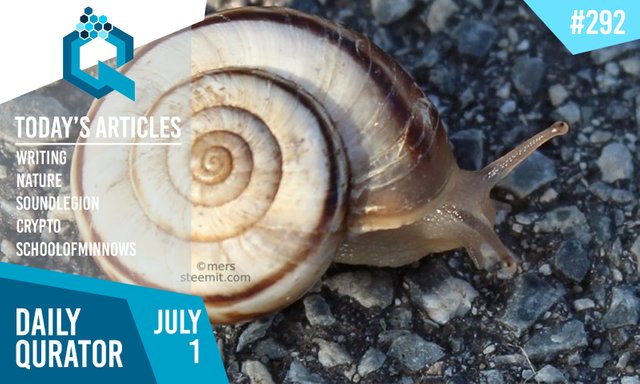 Cover graphics by - @aaronleang
Welcome to the 292th Daily Edition of the Daily Qurator. Below you will find some awesome members of @qurator that worked hard to post some good quality content for all you awesome Steemians to enjoy!
The @qurator project was created to help give Steemians some extra exposure and awesome upvotes currently worth around $0.01 - $3.71!
Today's Features:
Your Quality Curator ~( @goldendawne )~ Presents:
---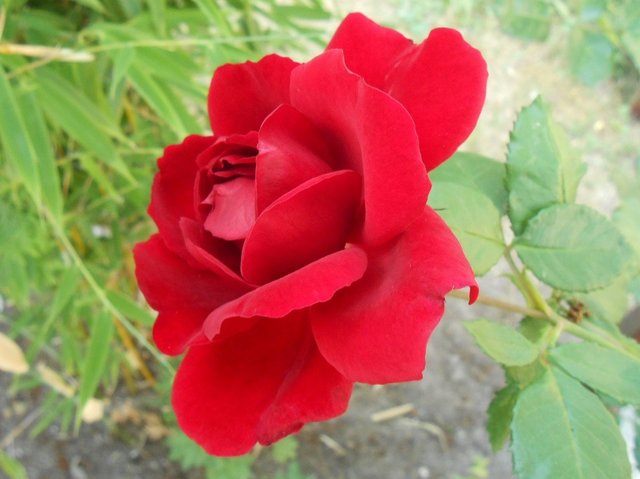 Will Work For Photography
Many of you are probably tired of seeing flower pictures over and over in your feeds... but Swedish Winters here are long, cold, and dark. So I don't mind taking advantage of the Sun and color while it's here for as long as it's here!
I know that photography is an art by itself and getting great captures can be tricky. Sometimes, if you can, you have to tip the scales in your own favor though
Let's take a stroll through @castleberry's neighbors' yard and flower garden for some beautiful images and let's see what he's been up to lately.
---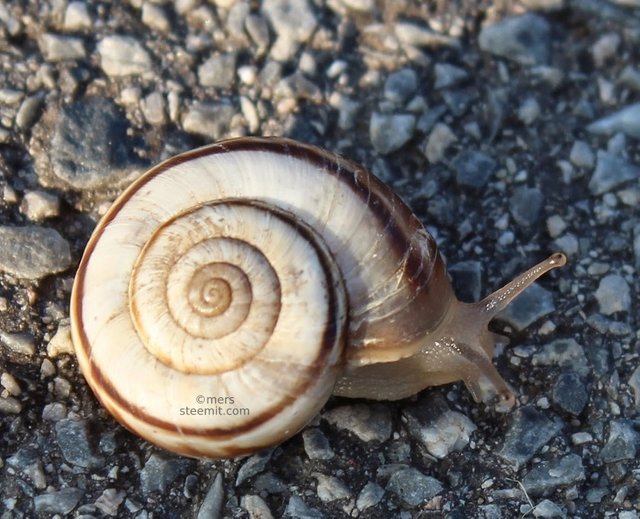 Nature: Snails, Snails And More Snails!
I was all smiles when I saw these tiny snails in branches of a wild chicory while walking Lily. I said to myself I have to cut the branch and bring them home so I could take proper photos.. You see, my hands always shake when I take pictures and I always need a tripod and a shutter cable so that my pictures are at least clear. With just a small vibrations my images become blurred. I´ll probably won´t be able to take photos with free hands especially when I´m out taking my shots, I need to bring along the tripod and that is a bit tedious
@mers shares some spectacular images of snails around the yard and garden in this post. They seem to be EVERYWHERE!
---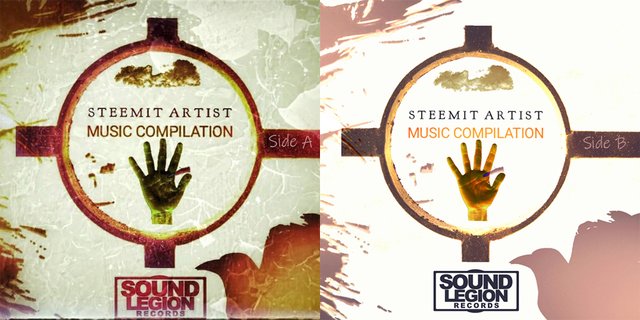 Sound Legion's Steemit Artists' Music Compilation Volume 5- Spotlight Artists- Clip Video Presentation
Who and What is Sound Legion? Sound Legion is a multi genre global collaborative artists music house that creates and promotes original music.
Sound Legion supports Blockchain and site like Steemit - DSound- Musicoin- DTube where artists can earn financial rewards for there talents and story
Are you a musician? Do you utilize Dsound, Musicoin or Dlive? Well stop over and check out @soundlegion's post today. They are looking for talented steemians and musicians to spotlight and work with. In this post they share the music talents of 17 fellow steemians!
---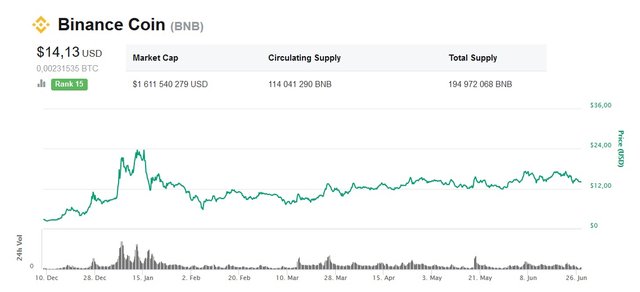 5 Crypto- Which Is Worth Watching In July
Due to the bear market and the negative development of cryptomed prices, I tried to find among those red charts that could have the potential to appreciate the following month
Do you know which cryptocurrencies have a good chance for a positive return this month? Have you been watching the crypto market closely? Well if you're confused and looking for some honest words, reviews and thoughts, then check out @ritxi's post about which five crypto's they're looking at.
---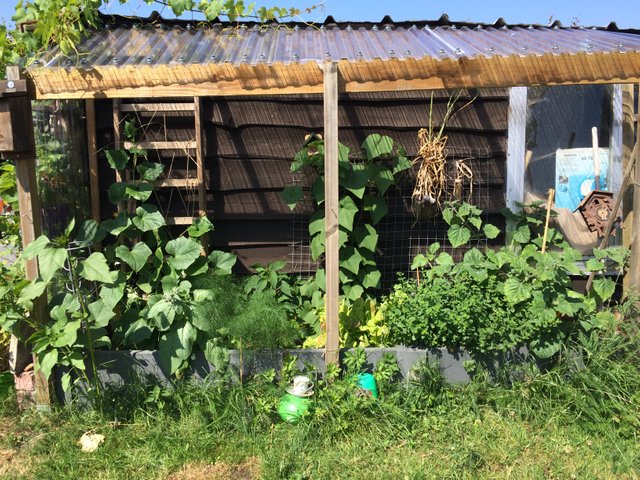 Garden Journal 2018 June- Part 3- I Saved The Best For Last
There is still a part of my garden I have to show you. Among these plants, there are again quite a few of my uncommon favorites...
Welcome to part three of my gardening update for June. I already showed you which veggies I was growing outside in... and which ones I was nurturing in the large greenhouse...
If you've been following @simplymike's recent garden journal posts and updates you'll know how much they have accomplished this season already. But in this "part three" come over and learn about the greenhouse and are you in the mood for some cucamelons? Don't know what a cucamelon is? Well let @simplymike explain it!
---
@qurator does not explicitly or implicitly endorse third parties opinions or statements in the Daily Qurator. Any statements made in these posts are the author's and curator's own opinion.
Important News:
---
Competitions


We host weekly Photo and Food competitions. Click on the images below to view the posts and cast your votes to the nominated Qurites. You can also comment #nominatein either of the posts to stand a chance to be featured in the competitions.
Additionally for all members we have Toss up Thursday, a biweekly free for all post-promotional competition.
| Tasty Tuesday | Toss up Thursday | Photo Friday |
| --- | --- | --- |
| | | |
For Qurator members
For those who would like some extra upvotes from the Qurator project can send SBD and their link to
@qustodian
. This little bot is available to Qurator members only.
- Send any amount of SBD and your link to receive upvotes.

- Any extra SBD will be refunded.

- The bot will upvote your post to the value of 2.35 times the amount of SBD you send.
For Investors
For those who would like to invest some Steem Power,
@qustodian
pays out 90% of all the SBD sent to the account. Delegate minimum of 50 SP to invest and receive daily payouts in SBD.
Delegation links for @qustodian (NOT @QURATOR):
Please remember to leave at least 50SP in your account!
For any other amount feel free to contact us in Discord.
Upvote Tiers and values
Want bigger upvotes?
Check out Tiers and how to gain access to them.
TIER

REQUIREMENTS

PERKS

%

$

Basic 4 STEEM registration fee. Upvote for life from Qurator Project
Basic upvote for life from @qurator-tier-0.
1%
$0.01
Delegate 100SP,
or upvote @qurator 7 times a week with a minimum upvote of $0.03,
or pay 1 Steem per month subscription.
Tier 1 upvotes from @qurator-tier-1-2
2%
$0.05
Delegate 200SP,
or upvote @qurator 7 times a week with a minimum upvote of $0.05,
or pay the 2 Steem per month subscription.
Tier 2 upvotes from @qurator-tier-1-2
4%
$0.09
Delegate 300SP
Tier 3 upvotes
3%
$0.20
Delegate 400SP
Tier 4 upvotes
4%
$0.23
Delegate 500SP
Tier 5 upvotes
5.5%
$0.33
Delegate 1000SP
Copper weight - T5 x 2
11%
$0.63
Delegate 1500SP
Silver weight - T5 x 3
16.5%
$0.93
Delegate 2000SP
Gold weight - T5 x 4
22%
$1.22
Delegate 2500SP
Platinum weight - T5 x 5
27.5%
$1.56
Delegate 5000SP
Diamond weight - T5 x 12 + Rotational Resteems
66%
$3.71
Median Steem Price when Upvote values were calculated: $1.26(0.00%)


Delegation links:
After you click the link you will have to check the value, click next and then enter your Steemit NAME and Private Active Key to delegate.
Please remember to leave at least 50SP in your account!
Qurator's Discord Channel


There is more perks and fun stuff on our server:
Feel free to ask Qurator Team questions
Meet other members
Promote your post in our Postpromotion room
Check your last upvote, current tier and @qustodian balance with Quro bot in Qurator-Assistant room
Keep an eye on on Steemit challenges in Steemit-challenges room
Join us! https://discord.gg/pJtWp57

Steemauto Curation Trail
The new curation trail is active and running! If you would like to support your fellow Qurites or just earn some extra curation feel free to join our curation trail that is active on Steemauto.
Steemauto guide and registration info
We suggest not following the trail with 100%, steemauto has 2 ways of following a trail, static or scaled. We suggest using SCALED instead of static since static votes can add up quickly and drain VP very fast. We suggest using scaled and then maybe around 25%.
Steemauto can show us who is currently on the trail and at what percentage. Looking forward to see more Qurites joining the trail in the near future! We also reward the team players and there might be a nice surprise for a lucky trailer. =P
Qurator banners
If you would like to show some more support and use Qurator banners then please head over to this post and copy the banner links from there. =)



»»-------------¤-------------««
Upvoting or Resteeming this post will help us grow and in turn enable us to give better upvotes to our members and quality content creators.
The Qurator project is brought to you by:
@scrooger | @boontjie | @goldendawne | @ewkaw | @ackhoo | @brumest | @stresskiller | @blacklux
Like what we do? Consider voting for us as a Steemit witness.
Active Witness rank: 81
---