Cognitive dissonance is the mental discomfort (psychological stress) experienced by a person who holds two or more contradictory beliefs, ideas, or values. This discomfort is triggered by a situation in which a person's belief clashes with new evidence perceived by the person. When confronted with facts that contradict beliefs, ideals, and values, people will try to find a way to resolve the contradiction to reduce their discomfort.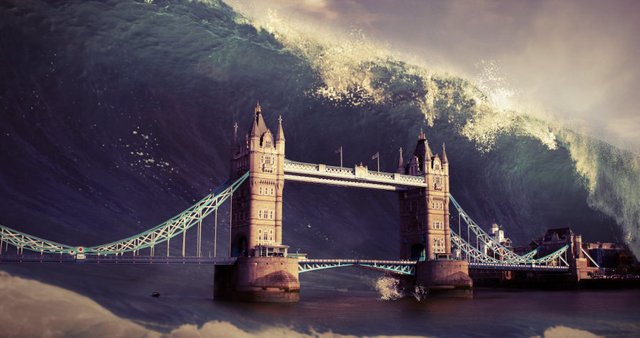 source: Pexels
The introduction of today's post is straight from Wikipedia as I'd like to discuss this phenomenon of cognitive dissonance, which we're all capable of essentially, in relation to the beliefs propagated by many so called "free thinkers", "truth tellers" and "skeptics" found on the right side of the political spectrum; in modern social and political discourse, the extreme political right is prominently represented during the current uprise of right wing nationalist politicians in many modern western democracies. With these politicians, most notable Trump as the "leader of the free world", many proponents of alt-right ideology, embodied by a loosely connected far-right, white nationalist movement based in the United States, have come out of the shadows to have their voice heard. Since this is still mainly an online phenomenon, although we can see their increased confidence in public demonstrations as well, their most prominent speakers with the largest following can be found on online platforms like Reddit and YouTube.
Stefan Molineux, Ben Shapiro, Jordan Peterson, Charlie Kirk (founder and leader of Turning Point USA), Sargon of Akkad (Carl Benjamin, now a member of UKIP also), Steven Crowder... I could go on for a while but you get the point: these "free speech fundamentalists" and many more are all in some degree articulating alt-right ideas and have gathered a large following. Watching them and listening to them is frustrating at times, because of the irrational and dangerous fears they spread through their channels.
It's telling that the hardest offenders have an introductory video on their channels that provide them with the most reasonable of reasons to speak the ugly truth they have in store for us; Crowder introduces his channel as some sort of "art" and claims his right to "artistic expression" while stressing that all art is made for an audience, for us, implying that we're the reason for his channel's existence and the ideas expressed therein, Sargon goes on a rant on how free speech is not negotiable, and TP USA goes so far as to show a clip of actual Holocaust survivors to let us all know how wrong the left is to compare the ICE camps to concentration camps. Technically none of these introductions contain any lies; they're just to warm us up to the real content with videos bearing titles beginning with words like "The Truth About..." or ending with "Debunked!", "Demolished!", "Destroyed!" or some other superlative. Yes, you've come for the truth, and these independent thinkers are eager to serve you some...
There's nothing wrong with being skeptic about anything at all; I think that's an admirable trait that needs to be encouraged and applauded. And that courtesy has to be extended to even the most radical of ideas in my opinion; even "flat Earthers", however misguided we may think they are, back up their beliefs with "evidence" we can all relate to, like not being able to see the curve in the Earth's surface. However far-fetched their belief may be, they at least try to be scientific about it, and, this is important, their ideas harm no one. But they do suffer from cognitive dissonance; they are being confronted with evidence that their idea is wrong on a daily basis, but they'll hang on to this belief, even after 1000 videos completely debunking it.
I'm only slightly generalizing when I say that these modern alt-right prophets of the digital highway are now skeptic of science itself, even though I am generalizing a lot when I scoop up all individuals I deem to qualify as "alt-right" in one homogeneous group. And some of that is based on assumptions, like connecting my observation that the political right is over-represented in the group of "flat Earthers" to the fact that much of the political right is motivated by religion, Christianity in particular. Sometimes these "obvious" correlations are simply the result of cognitive bias, a close relative to cognitive dissonance, of which I am personally also perfectly capable. But the alt-right's adversarial attitude toward science comes from this observation; almost all of their online representatives question some major scientific consensuses. One of those being human-induced climate change.
I do think it's perfectly reasonable to question the popular climate-alarmist narrative; I do so myself from time to time as I have a natural distrust (cognitive bias) for this type of media campaign, and for research that's essentially politically funded; yes, I distrust politics also, for my own reasons. But in this particular case I'm willing to make Pascal's Wager and there's no rational argument to not do so, as far as I can see. Even if there's the slightest chance that climate change is accelerated by human activities, we should act as if it's true and take whatever measure necessary to preserve the planet for posterity, not to speak of all the other living things; there's everything to gain and, if we go about it smartly, nothing to lose here.
Bill Nye VS Pseudoscience (Part One)
It's disheartening, to be honest, to see these alt-right channels propagating dangerous ideas centered around so much pseudo-science, while acting as if they are speaking truth to power. Ridiculous conspiracy theories like The Great Replacement are backed by bogus science, misleading statistics and mindless extrapolations. Stefan Molineux and Steven Crowder even have videos explaining why the genocide of the indigenous people of North America by the invading Europeans never happened, while spreading fears about an imagined "white genocide", using graphics and maps depicting a multitude of black persons numerically overwhelming a threatened white minority. They prosecute what they perceive to be Social Justice Warriors, while complaining about the "marginalization of white men by multiculturalism and feminism." These ideas have been debunked countless times already, but proof isn't even necessary for the simple understanding that people and cultures share one constant: they evolve, always, they mix, interbreed, mingle and learn from each other as they've always done. The past imagined by these misguided souls never existed in the first place; Europe has never been exclusively white, The Greeks and Romans imported their slaves and soldiers from all over the empire, as did the Ottomans and the British. Spain has been under Muslim rule for centuries. Most of the cited immigration numbers from Europe include the large majority of immigrants from other European countries, but these are all inconvenient truths for all that wish to go back to a place that exists in their minds only by spreading their irrational fears.
Also high on their target-list are the Social Justice Warriors, and they are sick and tired of the political left's incessant virtue-signaling. Again, there is a way to criticize virtue-signaling in a meaningful way, but when they start rambling about "cultural Marxism" and it all being a conspiracy by extreme leftists behind the screen influencing the media, Hollywood and universities, your critique immediately becomes meaningless. I have complained about this blatant agenda being played out in some of my favorite movies, I've written more than once about how putting this agenda before making an actual good movie has ruined many large and popular franchises, Star Wars being the most "painful" for me. Those quotes are placed deliberately, by the way. But it's not a political agenda, let alone some shadowy cultural Marxist agenda; it's a corporate agenda. To keep it short and simple; more females and minorities are cast with the singular goal of targeting as large an audience as possible, to sell as much tickets as possible, at home and abroad. It's the economy, stupid...
Recently I noticed that some of the alt-right crowd aimed their verbal arrows at Bill Nye the Science Guy, in another display of refuting science, scientists and scientific consensus. Many remember Nye from their childhood as he hosted a popular children's program about science. He recently got a new show on Netflix called Bill Nye Saves the World, and he made the alt-right angry by making an episode about genders existing on a spectrum as opposed to being strictly binary. The onslaught of articles, blogs and videos condemning Nye as a "soy boy" spineless SJW string-puppet that followed, is somewhat awe-inspiring in its sheer magnitude; the video linked above is a response to three or four alt-right "skeptics" that were part of the anti-Nye bandwagon, and it has a part two!
This ability to hold on to a belief that's so obviously wrong, that's so easily debunked and disproved, has no better example than those who believe that The End Is Nye. Sorry: that The End Is Nigh. We live in an age when belief in the apocalypse is getting stronger. We see this in our culture, movies and books, the hype surrounding the date of December 21st 2001, the supposed end-date of the Mayan calendar and a renewed popularity of the rapture in certain Christian circles. To close I'd like to share with you the origin of the term cognitive dissonance. It was coined by Leon Festinger, an American social psychologist in his 1956 book entitled When Prophecy Fails;
When Prophecy Fails: A Social and Psychological Study of a Modern Group That Predicted the Destruction of the World is a classic work of social psychology by Leon Festinger, Henry Riecken, and Stanley Schachter published in 1956, which studied a small UFO religion in Chicago called the Seekers that believed in an imminent apocalypse and its coping mechanisms after the event did not occur. Festinger's theory of cognitive dissonance can account for the psychological consequences of disconfirmed expectations. One of the first published cases of dissonance was reported in this book.
source: Wikipedia
The subjects in Festinger's study were a group of 15 - 20 people who were member of a small cult that believed the world would end on December 21st 1955; the group formed around one person who claimed to have received telepathic messages from an alien race that warned her about many things that never materialized, among which was the prophecy of an apocalyptic flood on the 21st of December. Why is that such popular a date among Apocalypticists I wonder? Anyhow, the study goes on to see what happens to the most dedicated believers and concludes that they always manage to hold on to their beliefs, even if the world is still there, staring them in the face, proving the invalidity of their convictions. It's a wonderful story, really, one that's worthwhile listening to in my opinion. And for that reason I leave you with this final video today, a podcast explaining Festinger's investigation of this remarkable little cult in great and amazing detail:
Leon Festinger and the Alien Apocalypse
---
Thanks so much for visiting my blog and reading my posts dear reader, I appreciate that a lot :-) If you like my content, please consider leaving a comment, upvote or resteem. I'll be back here tomorrow and sincerely hope you'll join me. Until then, keep steeming!

Recent articles you might be interested in:





Thanks for stopping by and reading. If you really liked this content, if you disagree (or if you do agree), please leave a comment. Of course, upvotes, follows, resteems are all greatly appreciated, but nothing brings me and you more growth than sharing our ideas. It's what Steemit is made for!





I am a proud helpinaut! @Helpie is looking for new members! Helpie has been growing nicely and we are always on the lookout for new valuable members. We are very supportive and community oriented. If you would like to be scouted for @helpie , please drop a comment on THIS POST or contact @paintingangels on discord at paintingangels(serena)#3668.




Just for Full Disclosure, I'm invested in these crypto-currencies:

Bitcoin | Litecoin | EOS | OmiseGo | FunFair | KIN | Pillar | DENT | Polymath | XDCE | 0x | Decred | Ethereum | Carmel | XYO





@helpie is a WITNESS now! So please help @helpie help you by voting for us here!