Public discourse is in bad shape when there's a legitimate demand for so called 'fact-checkers'. We could argue that this is to be expected in an environment where anybody at all can express their opinions, however uninformed or misguided, on the internet. Heck, even I'm allowed here ;-) And this is a good thing: we should all be each others fact-checkers and make use of our combined pool of knowledge.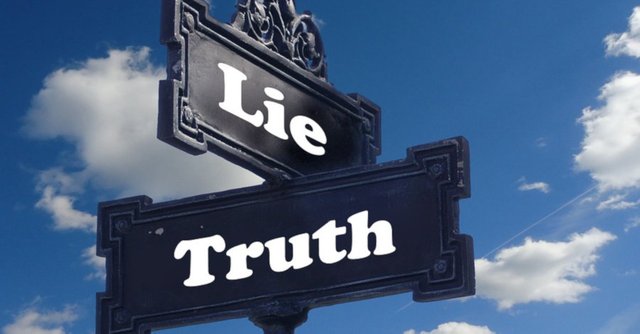 Image by geralt - source: Pixabay
And for everybody who wants to express an ideologically loaded opinion, defend that opinion even in a debate, there's a risk that facts are being painted in a certain color because of the cognitive bias and dissonance we all suffer from. So keep that in mind when I say what I'm about to say, and forgive me if I come across as being patronizing; it's just that I want to make really sure we're all on the same page when discussing facts and opinions.
There's this word, "blue". We all know what that word means; it's the color of the sky on a sunny day. Now you and I will experience that color differently, and a color-blind person will experience it differently than both of us; we can talk about that, we can talk about our different, personal experience and opinion of the color "blue", but even the color-blind person has to acknowledge that blue is the color of the sky on a sunny day. It's a fact that the sky is blue, and it's a fact that grass is green. That's the first acre of common ground in any discussion, the acknowledgement of simple facts; the discussion stops when someone claims that "blue" is the color of leafs and grass, when someone starts to contradict the facts...
In the grand scheme of human interaction there's a lot more to say about this, but let me summarize that it's my opinion that we should all acknowledge the existence of some factual truth, a reality that exists separate from our perspective on that reality. That no matter if you're a liberal or a conservative or whatever else, that we should all be able to acknowledge that these facts exist. So when I say, like I did a few posts ago, that the Nazis were anything but socialist, that's a fact and not an opinion to be discussed. Hitler was a fascist, fascism and socialism are diametrically opposed to each other as ideologies, the sky is blue and grass is green.
I warned in that same article about the danger of Bernie Sanders being targeted by the mainstream corporate media, and this has been going on for a while now. But this latest stunt by the Washington Post is breaking new ground in my opinion. Sanders has repeatedly claimed that 500,000 families will file for bankruptcy in the coming year, also as part of his campaign of course, but he's been advocating for the single payer system for as long as I know of him. The Washington Post published a fact-check article that accuses Sanders of manipulating the figures from the study he got that number from. This is so ridiculous. Watch this short video, and you'll see why. In the aftermath, not covered in the video, the author of the study that inspired Bernie's dire message has emailed the Washington Post, demanding they correct the article, after that same author said that Bernie's interpretation of the numbers is correct. There is no fourth estate anymore. If we can't trust the official fact-checkers, it's no wonder people become nihilistic and default in a position that their opinion is as valid as anyone else's, that their opinion is fact, that we all have our own facts...
Washington Post's STUNNING 'Fact-Check' On Bernie Claim
---
Thanks so much for visiting my blog and reading my posts dear reader, I appreciate that a lot :-) If you like my content, please consider leaving a comment, upvote or resteem. I'll be back here tomorrow and sincerely hope you'll join me. Until then, keep steeming!

Recent articles you might be interested in:





Thanks for stopping by and reading. If you really liked this content, if you disagree (or if you do agree), please leave a comment. Of course, upvotes, follows, resteems are all greatly appreciated, but nothing brings me and you more growth than sharing our ideas. It's what Steemit is made for!





I am a proud helpinaut! @Helpie is looking for new members! Helpie has been growing nicely and we are always on the lookout for new valuable members. We are very supportive and community oriented. If you would like to be scouted for @helpie , please drop a comment on THIS POST or contact @paintingangels on discord at paintingangels(serena)#3668.




Just for Full Disclosure, I'm invested in these crypto-currencies:

Bitcoin | Litecoin | EOS | OmiseGo | FunFair | KIN | Pillar | DENT | Polymath | XDCE | 0x | Decred | Ethereum | Carmel | XYO





@helpie is a WITNESS now! So please help @helpie help you by voting for us here!