We can be taught to hate anything. Did you know that a large part of the success of advertisements comes from them making you hate your own life? Commercials are famous for presenting their target audience, which is all of us, the ideal happy life, always smiling people consuming brand-X in a larger than life background with grass that's greener than green under a sky of the most magnificent blue on a sunnier than sunny day...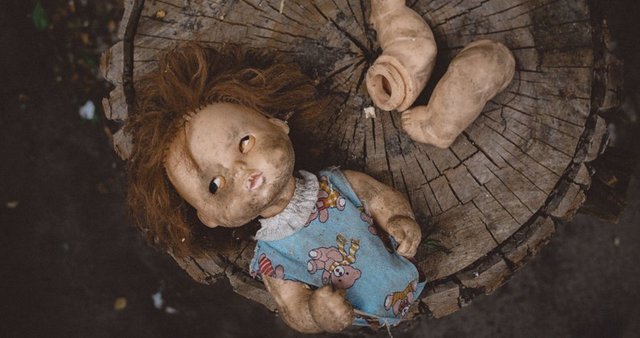 source: Wikimedia Commons
This is of course to associate brand-X subconsciously to being successful and brandishes their product as a ticket to a life full of happiness. This is obvious, so why focus on this at all? It's the underlying message I want to concentrate on for a moment. The underlying message, the one that really hits home, is this: your current life is not good enough. You are not good enough. You need us, our brand, to make you good enough, so you can contribute to making the world a better place, where the grass is greener than green... It's assumed that the endless parade of happy people, even when advertising for medicines for people that suffer from serious illnesses, in commercials is meant to make you feel good, when the opposite is true; they're made to make you feel bad about yourself as to prep you for buying their products. That's why so many advertisements say nothing about the product itself.
We've transported this game to social media like Facebook; there we don't share the darker side of our lifes, and most channels are a long list of "the best of" freeze-frames, captured from our generally average lifes. There to we now collectively depict a larger than life, better than good picture of our mundane realities. When we scroll through this endless series of happy, successful people who make the prettiest of meals and have such adventurous vacations, we can't help but feel that our own completely average lifes are somewhat lacking, making us feel depressed. I have no personal experience with Facebook, but this phenomenon, of Facebook causing mass-depression, has been studied and reported on often. Here's but one example from Market Watch: More research says Facebook can cause depression, this time among millennials.
"Lifestyle" as a cultural phenomenon is reserved solely for societies ruled by consumerism. It is a product of the behavioral psychology that's being bombarded at us with the express goal to make us feel bad about ourselves and our lifes. This is perfectly fine though, as it is at the heart of capitalism itself; the notion that it's good, our duty even, to act in a way that most profits ourselves. Businesses act in their own interest because that's what keeps the system running, and best assures the just allocation of resources to all actors within that system. It's up to us all, individually, to see through their constant attack by mass-behavioral psychology, and act as the rational agent the system intended us to be...
Well then, if that's the case, it's also normal and beneficial to us all that we've been taught, by the same market forces, to hate politics and politicians. That it's okay to let corporations buy the politicians who should be representing the people in a democracy; they're acting in their own interest after all, just like they act in their own interest when they tell us we're no good without them. Let me tell you a little story about hating puppets.
There's this dad and he has a daughter. They have a normal life, but dad wants, for some reason, his daughter to hate puppets. But puppets are the toy of choice for all his daughters friends, so he can't just not buy her the occasional doll. So this devious dad, every time he goes out to buy a birthday- or Christmas present, goes out looking for the ugliest, scary, most defective puppet he can find, a puppet so repulsive that even a blind girl would run away and lock herself up in her room, so to speak. And on one day the girl says to daddy: "Dad, I love you but please, never buy me another doll again. I hate dolls! They always break! And they smell bad!"
Okay, maybe a bad analogy and a bad story; I'm just making this up now. But that's what's happening in politics right now: corporations buy puppet politicians, make sure they behave badly towards the people they should be working for, and then lead the charge when the people start blaming politicians for the woes of their country. But it's all perfectly normal, we've been taught to hate our "elected representatives" by the same class of people that taught us to hate ourselves. And the ensuing circus of bumbling far right nationalists is a welcome relief from hating ourself, and we grab at the chance to hate someone else for a change... Yeah, I hate puppets...
For an explanation of how this all relates to the plutocracy that turned politicians into their puppets, please watch this video about right wing conservative "online university" PragerU, especially the part starting at the 16:33 minute mark; it shows in just a few minutes the entire evolution from one startup business to the rise of the plutocracy. No, really, watch it ;-)
How PragerU Lies to You
---
Thanks so much for visiting my blog and reading my posts dear reader, I appreciate that a lot :-) If you like my content, please consider leaving a comment, upvote or resteem. I'll be back here tomorrow and sincerely hope you'll join me. Until then, keep steeming!

Recent articles you might be interested in:





Thanks for stopping by and reading. If you really liked this content, if you disagree (or if you do agree), please leave a comment. Of course, upvotes, follows, resteems are all greatly appreciated, but nothing brings me and you more growth than sharing our ideas. It's what Steemit is made for!





I am a proud helpinaut! @Helpie is looking for new members! Helpie has been growing nicely and we are always on the lookout for new valuable members. We are very supportive and community oriented. If you would like to be scouted for @helpie , please drop a comment on THIS POST or contact @paintingangels on discord at paintingangels(serena)#3668.




Just for Full Disclosure, I'm invested in these crypto-currencies:

Bitcoin | Litecoin | EOS | OmiseGo | FunFair | KIN | Pillar | DENT | Polymath | XDCE | 0x | Decred | Ethereum | Carmel | XYO





@helpie is a WITNESS now! So please help @helpie help you by voting for us here!