Whenever we, human beings, try to do good as a collective we just don't seem to do very well at all. We've collectively decided that democracy is the way forward toward a better future for all, but trust in democratic institutions is at an all time low.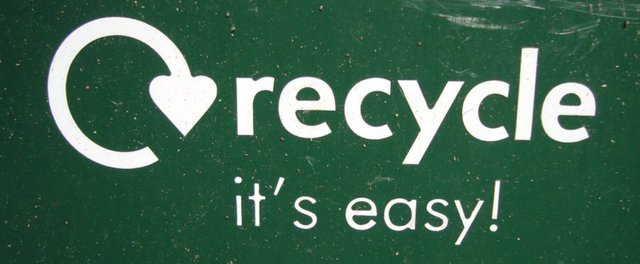 Image by csatch - source: Flickr
Democracy is so popular that even the most authoritarian of regimes tries to at least hold up a somewhat convincing facade of adhering to democratic principles. Unfortunately it seems as if even "the land of the free," the world's most advanced democracy in many people's minds, needs to keep up a similar facade to convince citizens that it still is the land of opportunity... We, as human beings, have collectively decided that something needs to be done about climate change, yet we don't seem to get any nearer anywhere in the world, let alone as a collective of nation states, showing once again how these nation states are a far cry from being representative of their peoples. We've grown closer together as citizens of the global village crafted by modern technology, yet even there, on the new digital public square, we also seem to be drifting further apart, every individual trapped in their own algorithmic-shaped echo-chamber. No matter what level or what scale we look at, it's the profit- and growth-based economy that runs through all of them, creating wedges any which way possible.
To illustrate this glaring, yet widely denied truth once again, I ask your attention for this insightful video linked below. J.J. McCullough explains how our well-intended plans to recycle our waste has been usurped by the for-profit world economy, and how this even resulted in two countries almost going to war with each other. Okay, it was just one verbal threat from one leader to another, but still... Just watch the video to see how recycling, just as any other good intention we ever had, has become an industry of itself;
Recycling is a SCAM!
---
Thanks so much for visiting my blog and reading my posts dear reader, I appreciate that a lot :-) If you like my content, please consider leaving a comment, upvote or resteem. I'll be back here tomorrow and sincerely hope you'll join me. Until then, keep steeming!

Recent articles you might be interested in:





Thanks for stopping by and reading. If you really liked this content, if you disagree (or if you do agree), please leave a comment. Of course, upvotes, follows, resteems are all greatly appreciated, but nothing brings me and you more growth than sharing our ideas. It's what Steemit is made for!





I am a proud helpinaut! @Helpie is looking for new members! Helpie has been growing nicely and we are always on the lookout for new valuable members. We are very supportive and community oriented. If you would like to be scouted for @helpie , please drop a comment on THIS POST or contact @paintingangels on discord at paintingangels(serena)#3668.




Just for Full Disclosure, I'm invested in these crypto-currencies:

Bitcoin | Litecoin | EOS | OmiseGo | FunFair | KIN | Pillar | DENT | Polymath | XDCE | 0x | Decred | Ethereum | Carmel | XYO





@helpie is a WITNESS now! So please help @helpie help you by voting for us here!