Psychology Addict # 41 | Leaving the Past Behind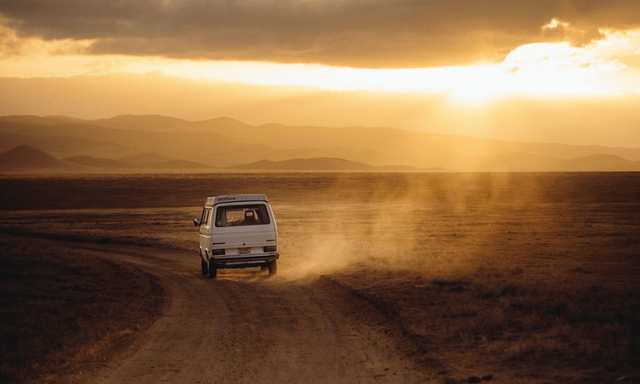 Everything that has left the present moment can basically remain exactly as it was, because the past will not change anyway
As of late I have been approached by an increasing number of people who in their 30's, 40's and 50's find themselves disturbed, for example, by the bulling they underwent in their school years, a divorce that happened 12 years-ago, or the pain caused by not being loved by their parents as much as a sibling. For some of these people, such past memories are distressing to the point that just the thought of them bring up tears as well as deep sadness, which makes me think that some wounds are resistant to the restorative agency of time.
On the other end of the scale, I have also seen individuals whose past were so filled with happiness and joy that they refuse to let it go. I once saw a man in his mid 40's who on becoming so attached to his eventful, thrilling 20's rejected any other form of living life. Existing out of that sphere was so unbearable for him that he constantly tried to emulate those exciting years by wearing the same hat, similar clothes, listening to the same songs and so forth. Sadly, when he realised that he was on his own in that endeavour - because everyone else had long moved on - he sought for refuge in drinking.
Why so Deterministic?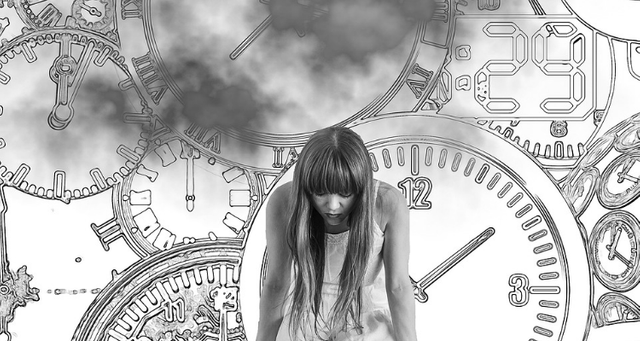 But, while learning to live with a hard-to-let-go past is an art that not everybody masters, I believe this is something that anyone can do. After all, what is the reason for adopting such a rigid deterministic approach to life?
Early behaviourist, B.F. Skinner believed that we are not in charge of our own choices. Through this view he suggested that environmental circumstances, and our personal history are the factors that drive us to behave the way we do, giving us the impression that we are acting under 'our own free-will' (this is what I mean by deterministic approach). Indeed, if you stop to think about the role the environment and the past play in influencing your choices and behaviour you might be surprised to realise the extent of it.
Nevertheless, we, human beings, are a little bit more complex than that. We are not just at the receiving end of what happens around us. Quite the contrary, humans actively shape the context in which they exist as a result of personal agency (with some thinkers going as far as to argue that even not making a choice is a choice). So, if you imagine that your life is a car, a sense of agency would be the driving seat ref..
Now, you tell me, who is going to be at the wheel: you or that/those past event(s)?
Put Your Abilities into Practice
Human beings have the capacity of strategizing, of imagining a future, and setting goals. Lots and lots of people decide to put this ability into practice not despite of what they went through in the past; but, because of it. They take a stance of seeing their past as a teacher, as an inspiration, not as a dictator. This is an empowering decision to make and the path for a rewarding future. As they take charge of the wheel as well as of the direction the car will take. As they come to understand that is it more fruitful to venture new destinations than to keep on revisiting the same old places that did nothing for them other than delay their journey forward.
It then, becomes a matter of understanding that while your past will never go away, it does not have to mute your sense of agency either. So, here you might ask me, if it is never going to go away how can I move on?
By, making the present moment better.
Who controls the present, controls the past
(George Orwell - 1984)
One of the aspects that get people 'stuck' is the powerlessness they feel towards the immutability of the past. But, while bygone events are unchangeable per se your views and feelings towards them are not. Hence, the more proactive you are about making the present a better time to be in, the less disturbed you will feel about those bad times. The longer you sustain this strategy the greater the number of good moments will be lined up in your memory lane, pushing those bad ones further and further away. Of course, the fact that those distressing events are now a far, hard-to-see sight doesn't mean they are not there. One soon realises this when one encounters a trigger (a smell, a song, an image). I think of triggers as a fast-track ticket to those distance sights.
And this is why it is important to develop courage, because only courage will enable you to not be intimidated by that troubling bygone event. And I believe that this courage is directly proportional to one's level of satisfaction with the present moment: the more content you are with your current life, the braver you will feel when confronting those memories. For example, if the divorced 50 year old woman is currently pleased with her present moment, and a song that reminds her of her ex-husband plays on the radio, she is more likely to just take a deep breath and get on with her day, than to start crying and have her morning ruined. In the same way that if the 40 year-old man had embraced the responsibilities required by adulthood and built a productive life upon it, the thought of his young-adult years would have become something to smile at, rather than a crippling longing.
How to Make the Present a Better Place to be In?
By having and executing a plan.
A plan motivates you to look ahead, it brings purpose to your existence, it reassures you of your ability of being in charge, and rescues you from the pleasures of self-pity. Personally, I believe in plans that aim at the development of potentials and character, because as they are achieved, everything else tends to falls in place. What is more, those very achievements help you to stand tall once again, providing you with a new mindset, as new behaviour yields a new rewired brain ref.. Then, those around you look and treat you more meaningfully, boosting your self-esteem and giving you confidence to face new challenges. A new cycle begins. One that leaves the torment of bygone days right where it belongs: behind you.
It is true that distress impedes clarity of thought. So, how to think of a plan?
Step-by-step.
A Letter from Your Improved-Self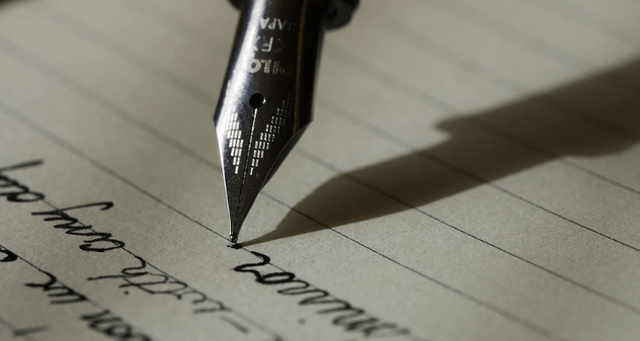 Five years ago I stumbled upon the works of psychologist Kelly McGonigal's, which seeks to boost people's willpower in order to rid them of unhealthy habits that range from: overspending to smoking cigarettes. To strengthen willpower, among things such as exercise, good sleep and mindful meditation, McGonigal proposes that writing a letter to oneself from one's future-self helps to wake people up to a possible gloomy future should they continue to nurture such habits. Her studies demonstrated this to be a real eye opener.
My own way of doing this is to first ask people to envision not only a future-self, but an improved-self. You know, a 'turbo version' of yourself. This is a useful way to shift attention from distressing past events, to the present and the future. Anything can be included in here, from 'my improved-self has a beautiful vegetable garden' to 'my improved self doesn't spend so much time watching bad TV'. Then I say; good, now that your improved-self has been personified, get it to write that letter to the present self.
What does the present-self needs to do to make the vegetable-garden real, or to watch less TV?
Some of these people feel compelled to share their letters with me, and while some of them just come back with a list of things to do, others come with a 2-page letter with the most insightful encouragement from themselves to themselves. It is beautiful. I have found that those who manage to get on with this 'homework' manage to overcome the dread they feel from troubling past memory sooner than those who don't cooperate. And when I say cooperate, I don't mean with me, I mean with themselves.
Why it Works
One of the reasons why this works for most people is because writing is a less abstract form of thinking as it translates emotions into language, it organizes feelings, structure rationalizations and relieves upsetting feelings. Research shows that putting distressing events down in words improves biological, psychological, social and behavioural measures. Consequently, giving rise to an improved physical and mental health ref.. Here, the 'secret' really is in not being afraid of revisiting those deep feelings and thoughts provoked by painful life events ref.. It is in having the courage of being expressive about them.
Personally, I see the action of taking this challenge in itself (writing the letter) a great sign of bravery. For me, those who are bold enough to scourer their difficult memories like this are already halfway there. Halfway through the journey which destination is an enjoyable, purposeful present moment, and a foreseeable, exciting future.
---
Reference List:
McGonigal, K. (2012) The Willpower Instinct: How self-control works, why it matters, and what you can do to get more of it, New York, Avery.
Moore J. W. (2016). What is the sense of agency and why does it matter. Front. Psychol. 7:1272. 10.3389/fpsyg.2016.01272
Orwell, G. (1949), 1984, London: Secker and Warburg,
Pennebaker & Chung (2007), Expressive Writing, Emotional Upheavals, and Health, In Handbook of Health Psychology, pp. 263-284.
Skinner, B. F. (1971). Beyond freedom and dignity. New York, NY, US: Knopf/Random House.
---


Dear Reader,
Whether you are at total peace with your past or not, I believe in leading an existence that moves towards the fulfilment of one's potentials. Have you ever had the opportunity to stop and think of your 'future improved-self'? What is she/he like? Is the difference between she/he and your present-self big or small? 😊
I thank you once again for taking some of your time to read my writings.
Much love to you 🎔