Steemians are starting to gather in Cancun, Mexico on a weekly basis with new faces coming to the platform each meeting. What started as a small group of friends I managed to inspire to start posting has grown into a small tribe of diverse, talented people.
And that's how an idea grows. One person at a time becomes two, then 4, 8, 16...
You plant a seed of an idea, nurture it until it can nurture itself, and watch it grow into fruit. What that fruit will grow into is anybody's guess, but from what I've seen so far it looks like Steemit is growing quickly in Cancun.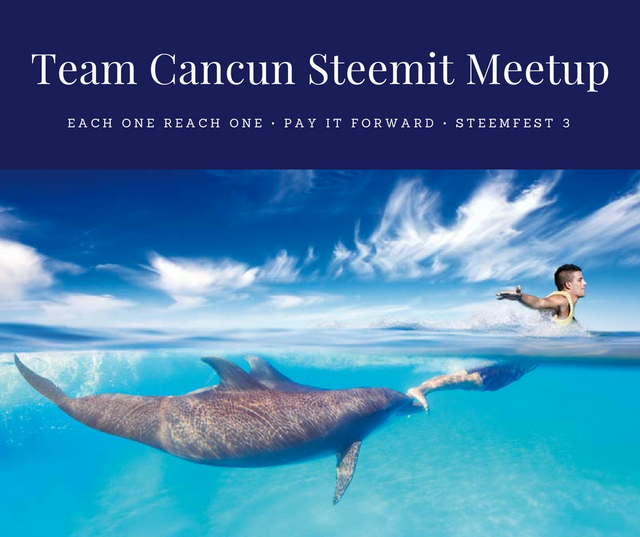 Some of the people coming to the Cancun Steemit meetups are:
@ale6grande
@michhart
@duquesitadefresa
@yuky
@luzcypher
@fl0at1ng-p01nt
@pepemartinez
@marilunabella4
@mithrilweed
@donnaincancun
@lidiaana
@camilomarin
@jza
@alexcode
@rhr91840
A school teacher, a programmer, an artist, musicians, all bring something unique to the community and new skills to share with us. Let me introduce you to some of these new Steemians who are doing some cool things for the Steemit community.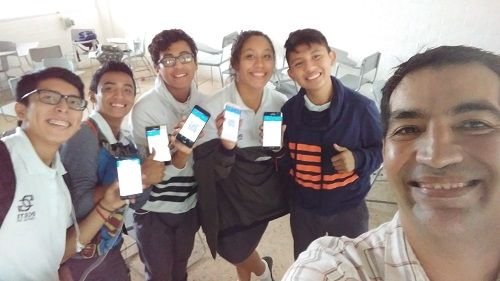 @coachdigi is a math instructor in Cancun, Mexico who signed his students up to Steemit as part of an assignment in his class
@coachdigi is a math teacher who created an assignment that required his students to do some math calculations around the topic of cryptocurrncies and write a report on Steemit. To complete the assignment they had to create an account on the platform, thus learning about Steemit.
This is something I find very interesting as it has the potential to onboard many new people to the platform. Many of his students continued to blog on Steemit after the assignment was complete and have found a new home in this community.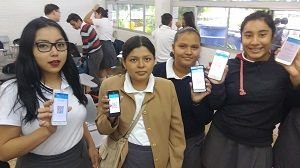 Source
@coachdigi was already on Steemit before I met him when he showed up to one of our meetups that @ale6grande told him about and we talked about doing some more meetups with the students.
@ale6grande had the idea to do a presentation in the classroom giving me the opportunity to share how Steemit has changed my life and help them understand how Steemit works.
I'm all in and plan to get started as soon as I get back from Anarcaplulco, a crypto event in Acapulco, Mexico happening next week.
Once a few students make a few pesos blogging on Steemit they will tell their friends and family and it will spread like wildfire. Families are tight in Mexico and if their kids start making money blogging on a social platform, they will be quick to jump on board.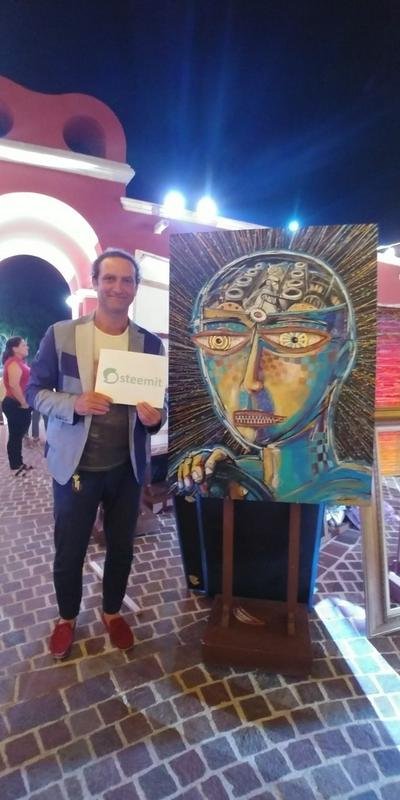 @ale6grande promoting Steemit at an art show in Cancun, Mexico
Source
@ale6grande is someone I met at an earlier Steemit meetup who is familiar with cryto, even holding some SBD before he joined the platform. Once he saw what the platform was all about and how it worked he was all over it, starting his own promotional efforts all over town. He's on fire and there's no stopping him. His energy and enthusiasm are infectious.
His dream, like mine, is to have Steemfest 3 hosted in Cancun next year which you can read about in I have a dream! SteemFest in Cancun!!! ¡Tengo un sueño! SteemFest en Cancún !!!. - by @ale6grande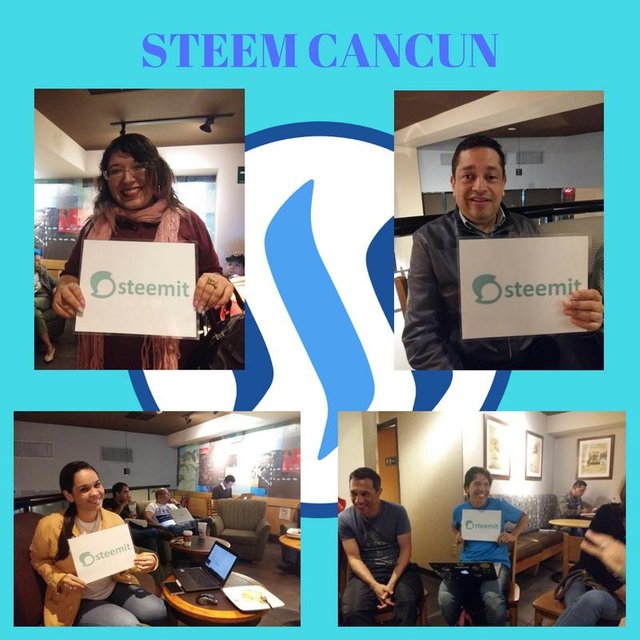 Source
I'll be getting together with him to help organize a meetup for @coachdigi's students where I'll give a presentation and then invite some new Steemians from our weekly meetups to share their experiences with the students. This is the start of more Steemit meetup events and promotional efforts we are doing in Cancun and so far it's looking very promising.

Steemit has a unique selling proposition in that we are not selling anything but the opportunity to monetize your creativity and social interactions. It sounds too good to be true at first, but there it is doing exactly that.
Some people immediately "get it" and run with it like @michhart. He came to several meetings and when he saw how Steemit works, you could see his eyes light up with enthusiasm.
@michhart is a talented artist, fun to be around, and he started blogging on Steemit from day one and hasn't stopped since. Here's a short video of him saying hello to the community and doing an amazing backflip in slow motion.
He's such a talented artist and a great addition to the art community here on Steemit.
Here's a colored pencil drawing @michhart did of Rhihana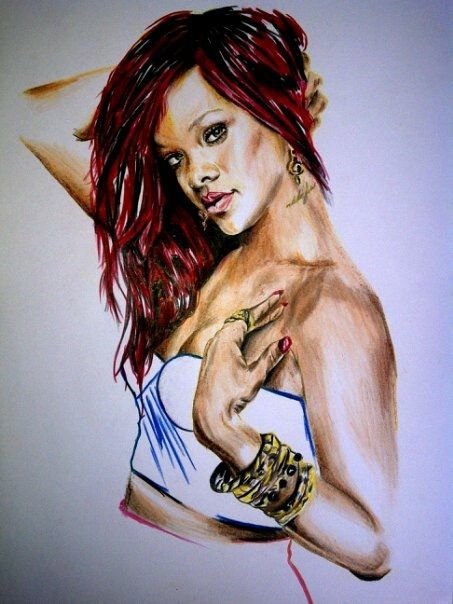 by @michhart
And this beautiful piece just melts your heart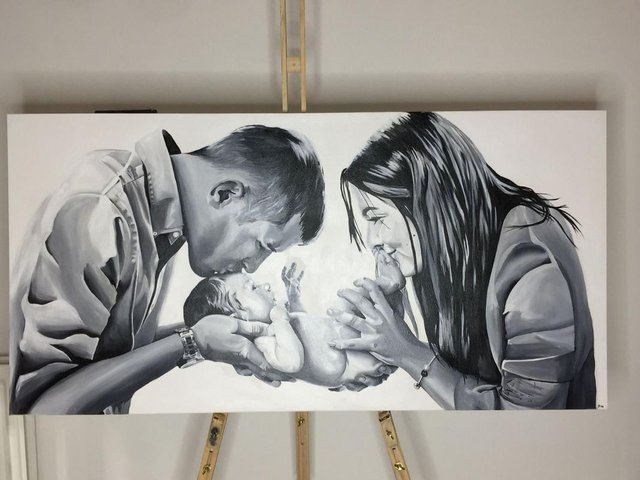 by @michhart

@jza has been involved in crypto for a long time. I first met him online before returning to Cancun. While back in the U.S. for a couple years when I first got involved in Steemit, I was thinking of starting a crypto meetup group after returning to Cancun. My idea was to approach the DASH network with a proposal to help promote DASH in Cancun. Searched the internet to see if anyone was already doing that, I found @jza was just getting approved for the same idea.
I reached out to him when I returned and hooked up with the Bitcuners group started and funded by DASH. We keep bumping into each other and were even on the same plane together traveling to Steemfest 2 and he'll be at Anarcapulco next week as well.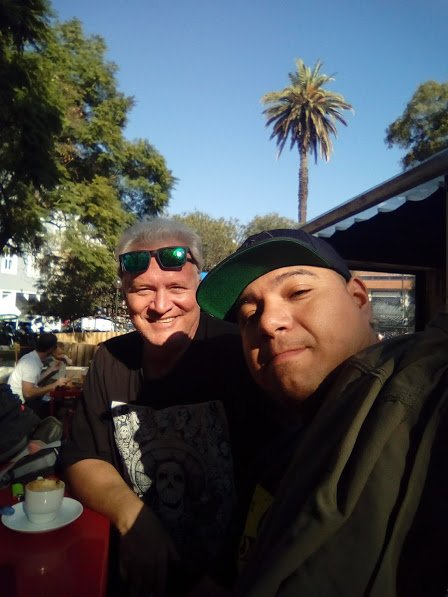 Me and @jza hanging out in Lisbon, Portugal during Steemfest 2
@jza has been in the crypto space for years and is a prolific author of hundreds of published articles on Bitcoin.com for the Spanish speaking community. He is a wealth of knowledge in the crypto space and it was great to see him at the last Steemit meetup.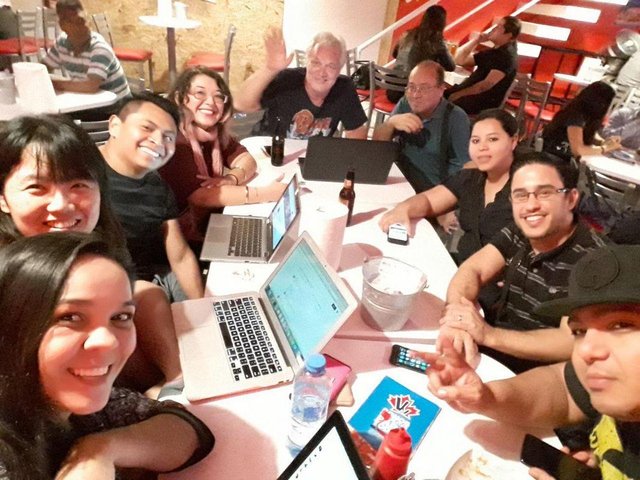 Steemit meetup last night in Cancun
Source

@yuky and @fl0at1ng-p01nt live in the DASH house in downtown Cancun and promote DASH, Ethereum, and various other altcoins and have started attending our weekly Steemit meetups. They know a lot of people into crypto and have been inviting new people each week. They also will be attending Anarcapulco.
@yuky is going to help me get some T-shirts made to promote Steemit here in Cancun, giving them to people who come to the meetups. Over time our groups are growing all over the city and we're having fun promoting Steemit.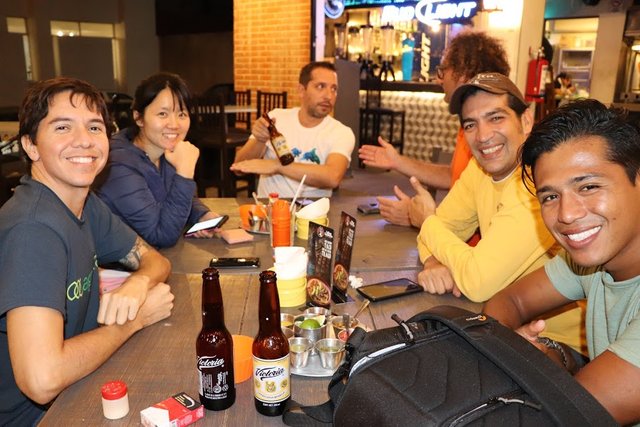 From left to right: @fl0at1ng-p01nt, @yuki, @mithrilweed, @ale6grande, @coachdigi, and @michhart
The Steem train is alive and growing fast in Cancun. With a core group of crypto enthusiast, already jumping on board, the train has definitely left the station and is picking up Steem.

Related Posts
This Weeks Steemit Team Cancun Meeting Teamcancun --- by @donnaincancun

Hi Steemit My Name Is Duquesitadefresa --- by @duquesitadefresa

The First Weekly Team Cancun Steemit Meet Up Could Steemfest 3 Be In Cancun --- by @luzcypher

Spreading The Word --- by @mithrilweed