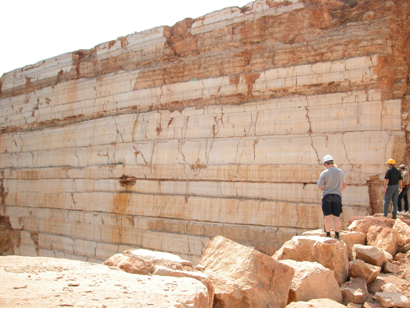 source
I have written some technical papers in the field of Exploration and Production for Hydrocarbons. This is one of the paper that was published in 2004. Although many advanced techniques have been developed since then but basics of integration have evolved now towards proposed methodology. Since 1993 I am working on artificial intelligence and i have always explored, proposed, and used it in all my projects. Same is the case here in this paper.
Hope some of my Steemian friends would love to read it.
A pressing need has been felt for long by the hydrocarbon exploration and production industry to enable the "picking" of optimal infill locations. Seismic attributes have been successfully used to demarcate porous hydrocarbon-bearing zones for well placement in development fields. This methodology has been successful in silisiclastic reservoirs, where the empirical relationship between porosity and permeability could be established. The challenge lies with carbonate reservoirs. The challenge increases if, heterogeneity dominates the flow capacity, because establishing a relationship between porosity and permeability becomes more complicated. Though extensive laboratory studies have established the relationships between changes in acoustic property and the heterogeneity, the application of this relationship has not yet been tested. To overcome the complexity in establishing the relationship, the heterogeneity signatures from well logs should be upscaled and mapped onto seismic attributes through calibrated rock physics modeling. Borehole electrical imaging tools provide both high resolution and azimuthal borehole coverage to resolve quantitatively the heterogeneous nature of the porosity component to a higher degree of accuracy. Using nuclear magnetic resonance (NMR) technology, one can further characterize heterogeneity in terms of pore size, shape, and connectivity. Sonic data and the heterogeneity information obtained from electrical images and NMR measurements helps to establish a relationship between heterogeneity and acoustic signature at sonic frequency. This relationship can now be upscaled to seismic domain using borehole seismic measurements thereby easing its migration to surface seismic with confidence. The paper addresses the challenges that have been met so far and proposes a possible methodology to overcome the same.