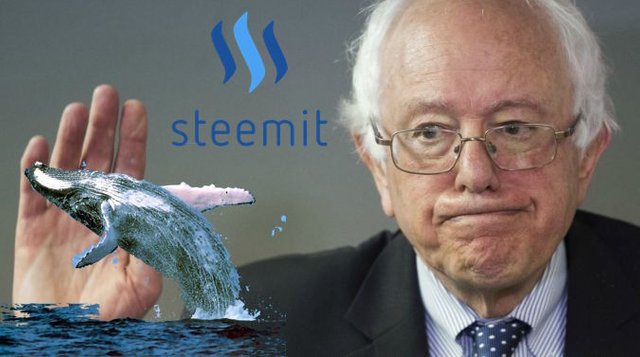 Well several days ago I had a conversation in SteemSpeak trying to get some upvotes for @poetsunited witness and I came up with the idea to write a poem for the people voted on the witness... Well at that time @berniesanders was there as well and I had to use my chance to present the witness and the community to him. Even I promised him an Ode if he gives us his Upvote for the wintess...
I know it was far fetched so I did not expect to see his upvote on one of the Daily Doses of poetry Made by poets united community. So I decided that this is at least worthy of a poem as he also resteemed the post which obviously gave the community the so needed exposure... Well enought talks lets move onto the Poem :P
Bernie
I have tried my best
To get bernie to protest
And give one witness vote
On a positive note
It did not work out
But we got and upvote
On our daily curation
And resteem with no complication
I promised an ode
Let's see how it goes
If we set a seed node
More votes will come I suppose
It all depends in this network of greed
Why all pretend they are nice on their feed
It's all transparent One can judge by himself
You can't hide your true self
So Bernie is quite a character you know
He is the one mentioned in each steem show
He even got mentioned by coin telegraph
He is so grateful to many but is this enough
Well you can't have only friends
Especially when you name trends
Bernie is one of a kind
Let's hope more like him steemit find
By Angel Veselinov
Well I hope you like it all. I am expecting now all the ass licking comments :P at least finally I will get some interaction on my profile hopefully enjoy.
God Bless. Peace and Love.
Vote for our community witness and help it grow! HERE
To join our discord server
- click here

Join the Vimm.TV show on Friday nights 10 PM GMT
PoetsUnited The First Decentralized Contribution Driven
Crypto Poetry Community In The World
#POETSUNITED
Check out the only Poetry Exclusive Resteem Bid-Bot ---- @cleansingpoetry


Image Credit Link