Finding Music and Videos for Commercial Use: My Process for The STEEM Engine Express
Sometimes I forget the resources that the Internet and the World Wide Web make available to average people. Then I start working on a project and I remember again.
Yesterday, I began work on a new podcast series entitled, The STEEM Engine Express, in which I verbally curate posts from the new group The STEEM Engine (@thesteemengine). Since the group has established a train theme, I wanted to make a great introduction for each podcast that involved train sounds and sound bytes that talk about trains. I certainly could have recorded some phrases myself, but I knew that there are many resources across the Web for me to take advantage of.
Finding the Music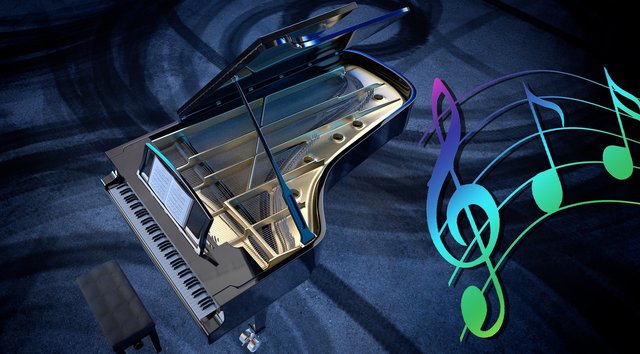 The first thing I always look for is music. Every good podcast I've heard always has great introduction music, and non-intrusive background music during the bulk of the podcast can be a nice addition as well. I've worked on several mini-documentary video projects since I was an undergraduate student, so I've gathered many Web resources for finding music that is released under Creative Commons licenses for reuse in projects like mine.
One website has set itself apart from the others: Free Music Archive
FreeMusicArchive.org is a collection of Creative Commons licensed music that anyone may use for video projects, podcasts, and other creative undertakings. The website has music from almost any genre which you can search through and filter as you please. I've found the interface to be useful since it allows you to listen to songs from the search results page rather than having to click all the way through.
For the podcast, I ended up using "Biking in the Park" by Lee Rosevere for the introduction, which is licensed under a Creative Commons Attribution 4.0 International License.
Click the title of the song to see its page on FreeMusicArchive. In addition to these songs, there are countless others that I have used in the past. Just check the descriptions of my video projects on YouTube to find links to the songs I used in each video and their licensing information. For the first episode of The STEEM Engine Express, I used "Crushin'" by Jason Shaw for the background music, which is licensed under a Creative Commons Attribution 3.0 Unported License. I found it on the musician's personal website, so you can also do a Google search for commercial use music!
Despite most of the music having fairly lenient licensing terms, be sure to check to see if the license allows commercial use. Many of them are licensed non-commercial, so using them on Steemit may not be permitted. Also, be sure to follow the exact terms of the license, especially if it involves linking to the track and linking to the license. I accidentally omitted a link to one of the licenses in a YouTube video and had a copyright claim against the video. It was resolved once I added the link, but keep this in mind when using songs (commercial or non).
Sound Bytes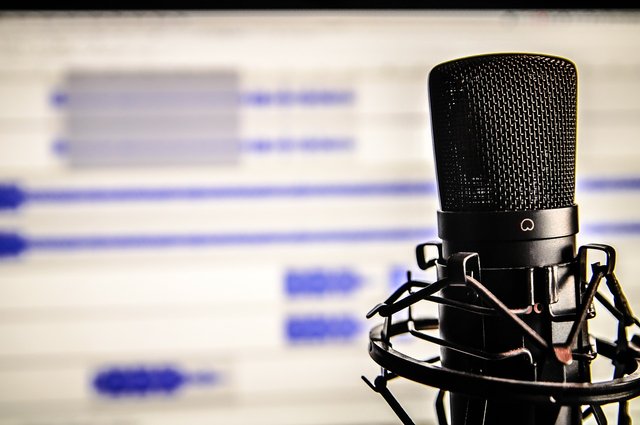 This one was a bit trickier. However, there's another web resource that offers a huge treasure trove of Creative Commons licensed material. The Internet Archive. I first came across Archive.org back when I was working on this project for a course in my undergraduate studies. The Archive contains videos, movies, books, and images that are all either public domain or licensed for reuse.
So I headed to the search bar and looked up video clips and audio clips with "train express" in them. Most of the results were classic movies, so I was excited to watch through some of them. I'm amazed at how much I learn about classic movies when I search through their database. Also, it's fascinating to learn about movies from years past that I didn't know existed. For example, I ended up using sound clips from three train-themed movies circa 1930.
First was The Streamline Express from 1935. It's an interesting movie about a man desperately trying to board a train to convince the star of his live show to return. I watched the first few minutes to get the sound clips that I needed, but I think it would be entertaining to watch the whole movie.
Next, I discovered The Phantom Express from 1932, a movie about a phantom train that causes all sorts of trouble for the railroad including several derailed trains. I did grab several of the clips I needed from just the first few minutes, but I don't know how the movie ends, so maybe I'll go watch it to completion eventually.
Finally, my search returned the 1932 movie, The Hurricane Express, which actually features actor John Wayne. I couldn't really get a good idea of the plot of this one, so perhaps I'll go back and check it out, too.
All of these movies about train Express lines helped me find some great sound clips to use for the introduction of my podcast. If you want to hear how it turned out, check out Volume 1 of The STEEM Engine Express! I also encourage you to check out the above movies if you enjoy classics with train themes.
Final Thoughts

So if you are working on a podcast or video project and you need resources for them, start at FreeMusicArchive and the Internet Archive. There are many great free resources that are labeled for reuse.
Once again, be sure to check the licenses to make sure you can use them on Steemit, since you're technically going to make money from the posts. I don't know if any of the copyright holders will be coming after people on Steemit yet, but it's always a good idea to cover your bases.
If you have any questions, feel free to ask! I have been able to make the most of Creative Commons resources across the Web, and I'm more than happy to share my experiences with you!
I hope you've enjoyed this look at the making of The STEEM Engine Express. I look forward to making many more episodes of the podcast!