Big surprise on my apple tree
This afternoon I went outside to pick the last of the apples off my tree.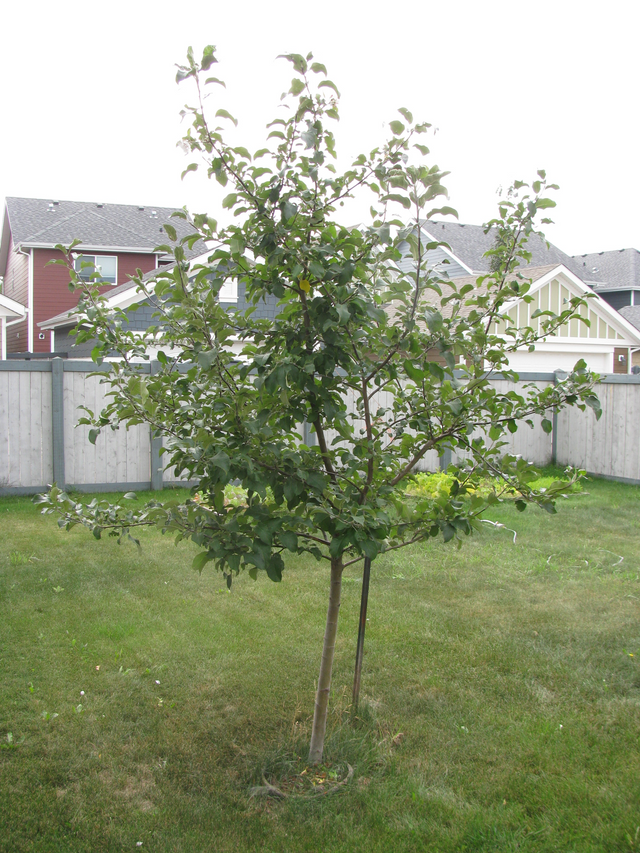 It was a small harvest this year, only 8 apples, but my tree is still young.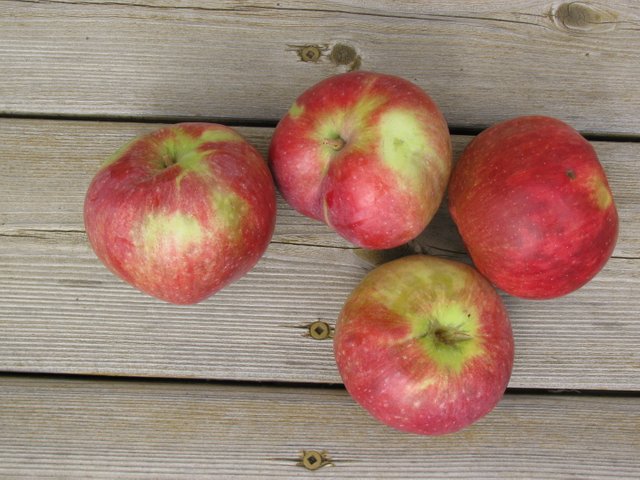 I looked up and to my surprise I noticed a couple of the branches at the very top are in bloom.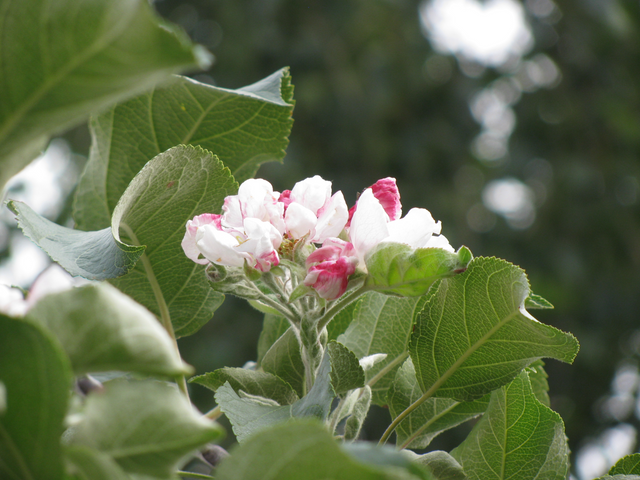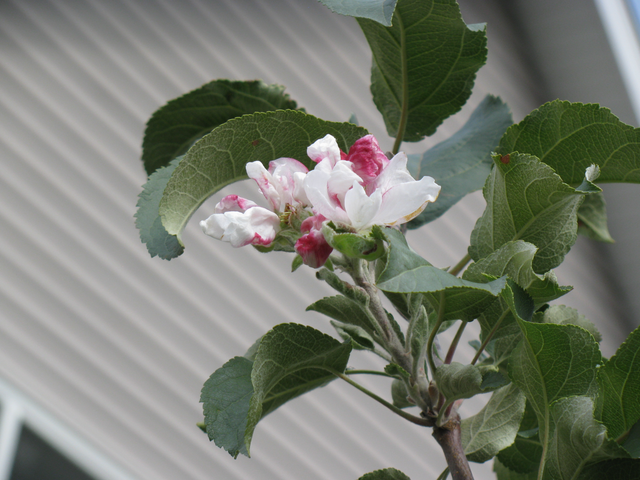 It is a few days from September, so why is my apple tree blooming??? Its crazy!