Introduction
Infra-red photos can have a haunting quality which can make for some great photos.  Whilst looking for new photos to post for Steemit4free - I found some old IR photos which I hadn't got round to processing.  I think these have a dark feel that really fits with this time of year.  I also hope some of you can make use of them in your own posts - maybe a spooky poem or a fantasy themed story.
---
The Setting - Bamburgh Castle
Bamburgh Caslte is a beautiful but also inhospitable place on the Northumberland/North Sea Coast.  Not only can it get very cold but there is an almost permanent gale blowing in off the North Sea all year round.  Like much of England there is also a strong likelihood of rain at ALL times!
You can also really feel the history here.  Looking off to the sea - if you squint hard enough you can almost see the fearsome site of  those Viking Ships coming to raid the terrified locals.
These were taken at sunset with very cloudy, windy and intermittently rainy weather.  It was difficult due to the variation in light conditions and sometimes extreme dynamic range.  IR photography can be challenging as the objects you expect to be bright can be dark and objects that are normally darker can be bright.  
It is also easy to pick up varying amounts of noise due to temperature variations.  
These were partial colour shots but due to not having the Canon Photo processing software anymore (which is needed for correct white balance - LR/PS can't do it right) - I processed these without colour.  For more information on Bamburgh Caslte check out the Wikipedia page.
These are all free for you to use on Steemit under the Steemit4free terms.  I haven't put all the shots here so if you would like to take a look at the others or download them you can get them here.
I hope you like the shots - let me know if you can use them for something:)
---
The Photos
---
1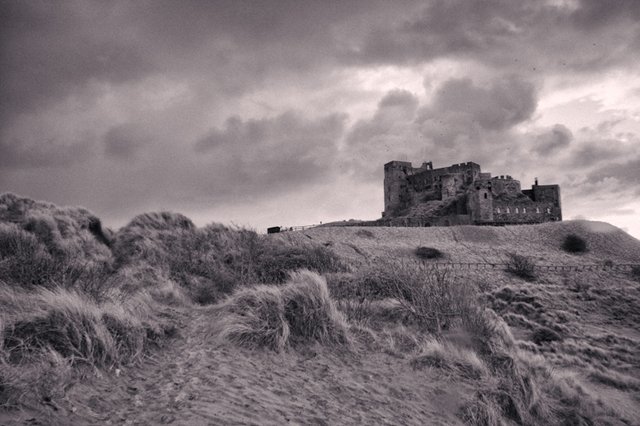 ---
2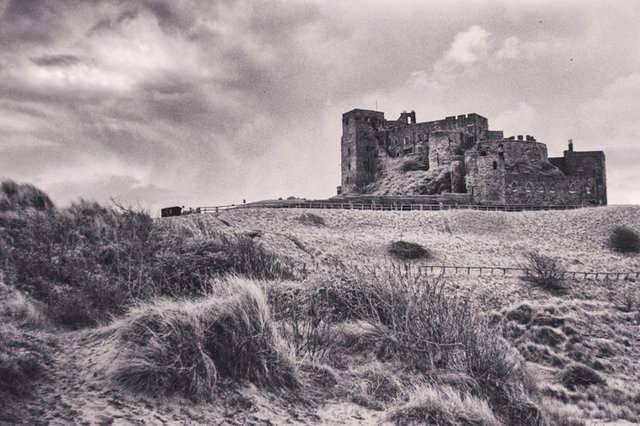 ---
3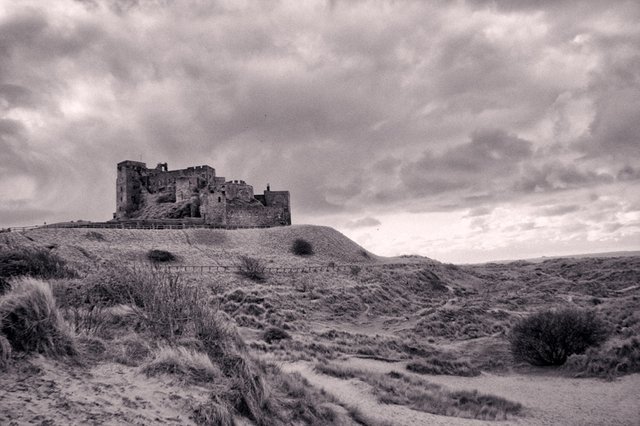 ---
4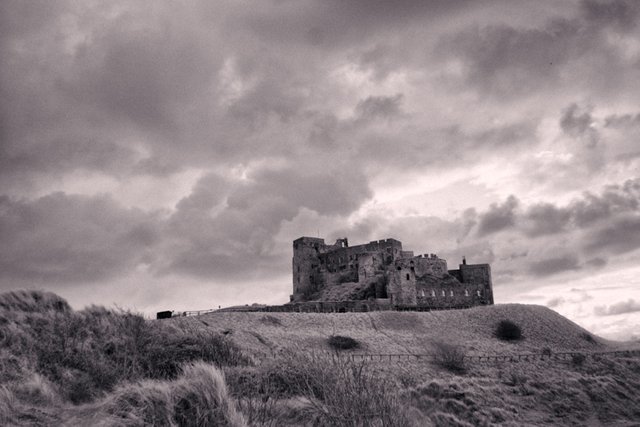 ---
5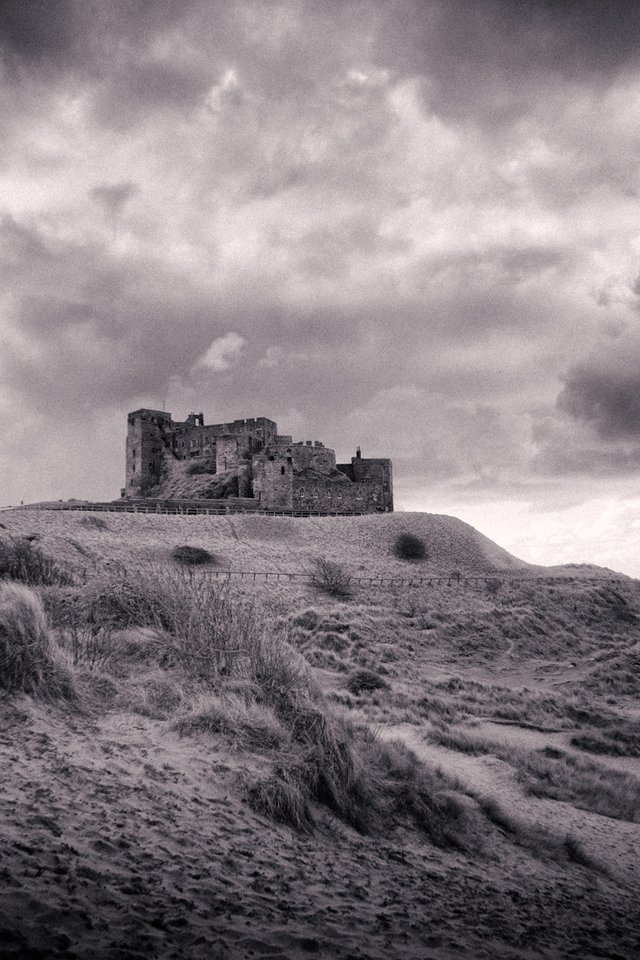 ---
6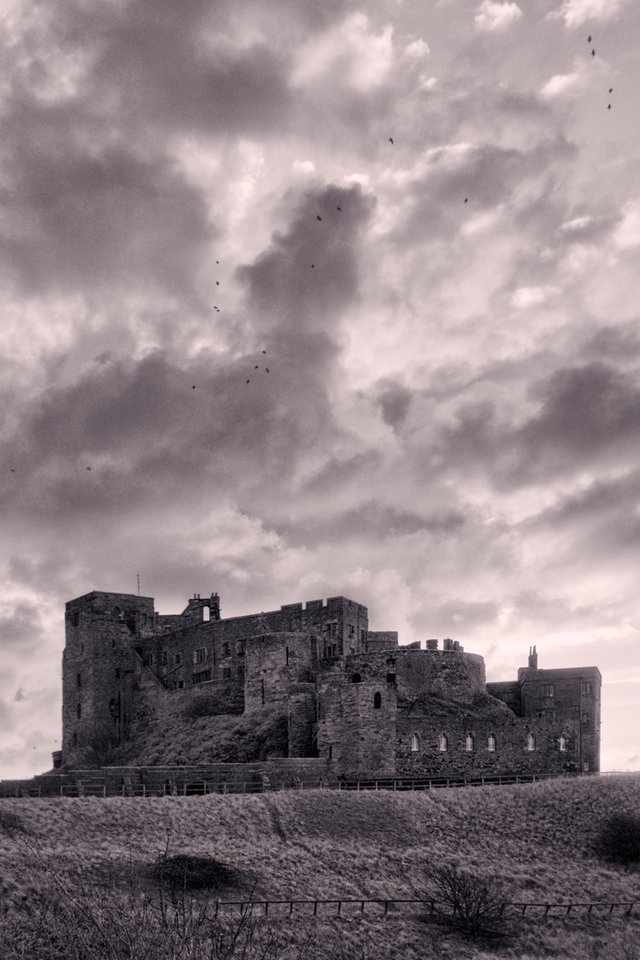 ---
7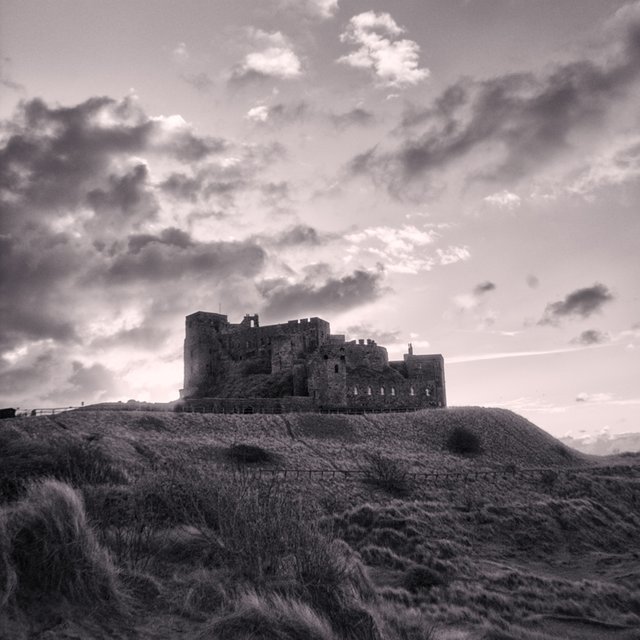 ---
8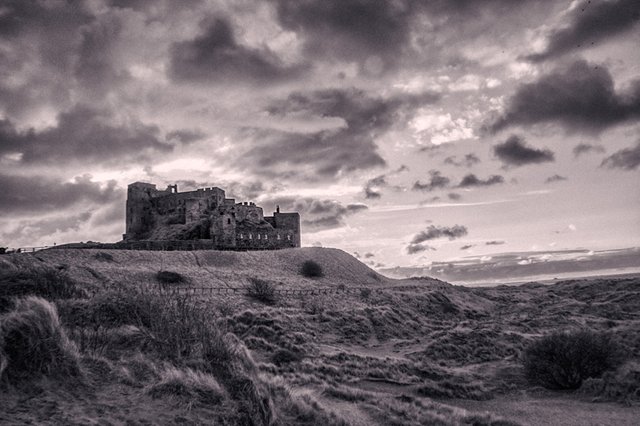 ---
9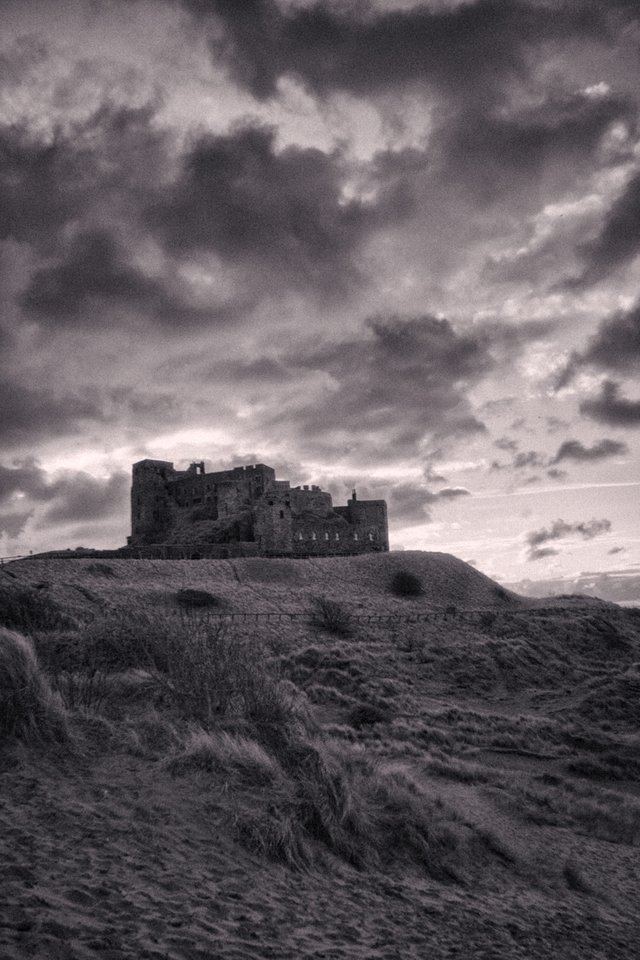 ---
10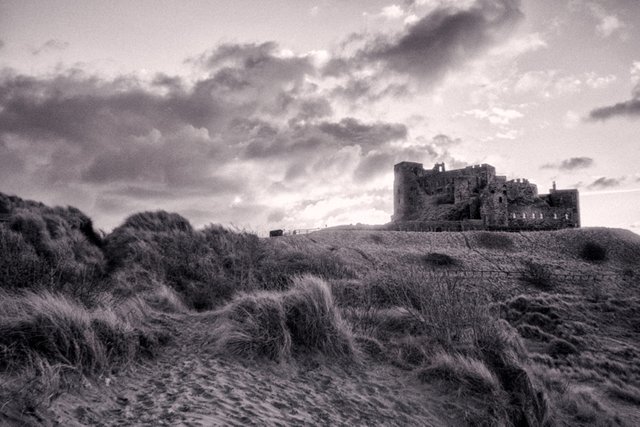 ---
11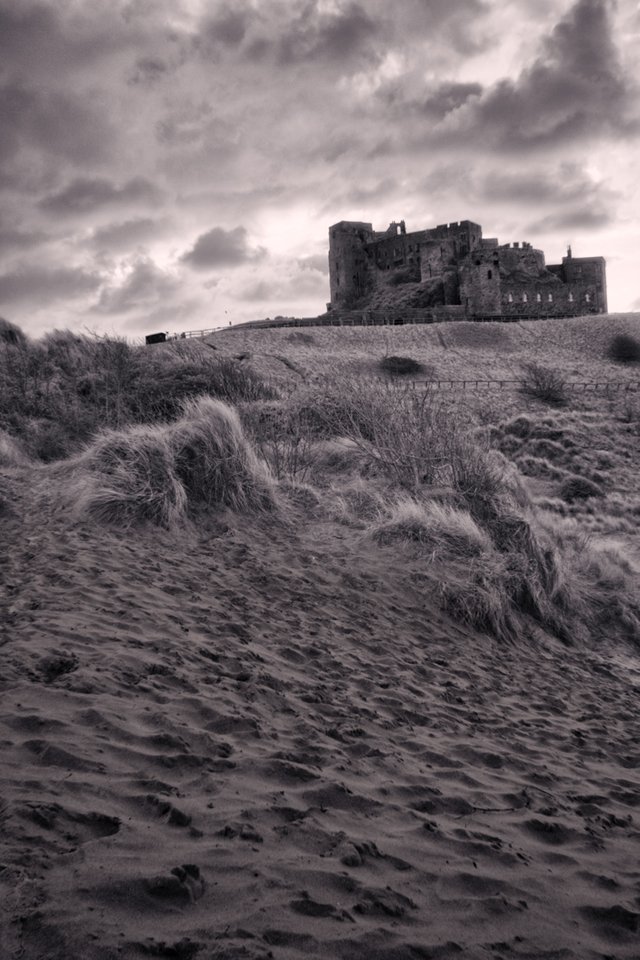 ---
12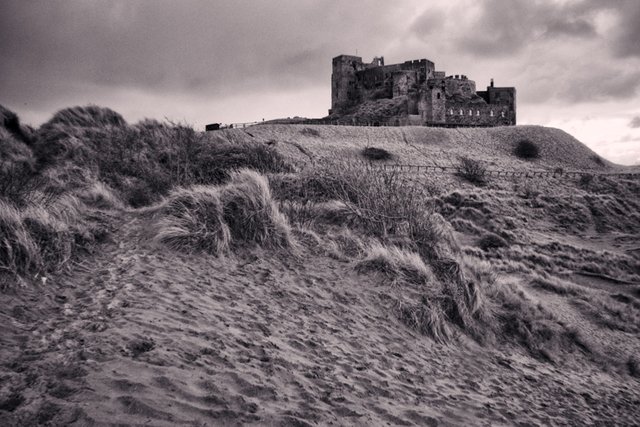 ---
13 - This is just to show the beautiful sky.  IR seems particularly good at capturing clouds.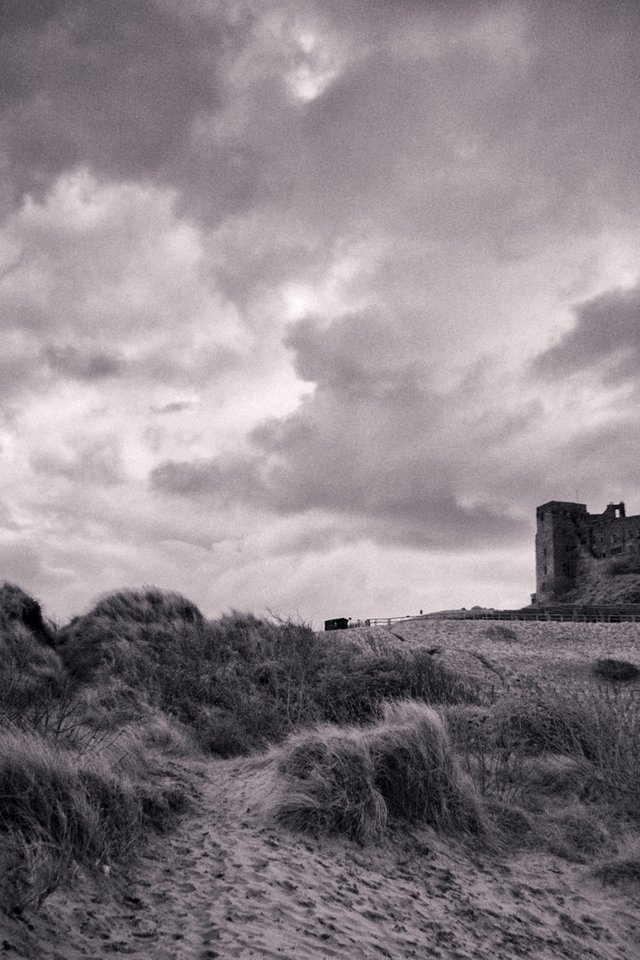 ---
14 - This shot shows the Farne Islands which are a few miles off the Bamburgh Coast.  They are famous for their large Puffin colony.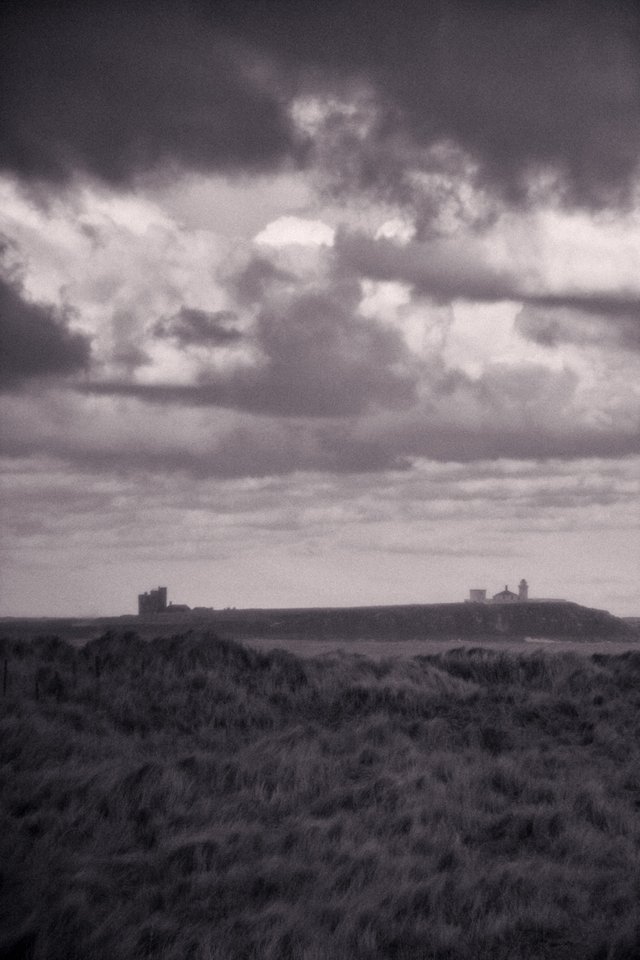 ---
Equipment Used
Canon EOS 450D with IR conversion.
Canon EFS18-200mm lens.
Natural Sunset Light.
Lightroom CC, Photoshop CC and Nik Silver Efex Pro 2 plugin.
---
If you like my work and aren't already, please follow me and check out my blog (I mainly discuss photography but I do other topics too) -  @thecryptofiend 
---
I have also created a new channel in the chat dedicated to photography of people/portraits called "Photography-portraits-people".  Please check it out and post your photos there.
---
(Verification for me here: http://www.aapicture.com/about-me)
---
Some of my Previous Posts and Tutorials: