Patterns and designs in nature - Leaves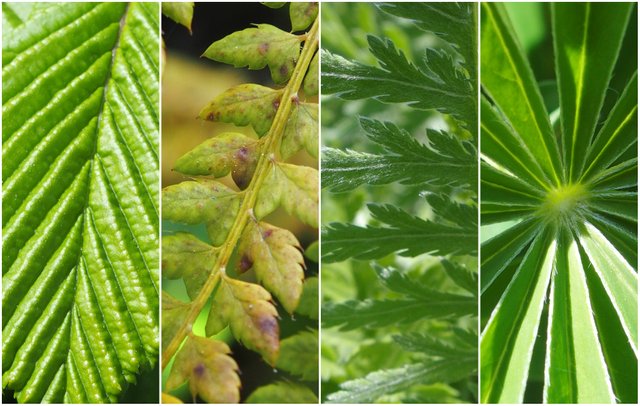 If you lay in the grass and take the time to look around you for just a few minutes, you may begin to notice the variety of patterns surrounding you. When I say "look", what I actually mean to say is OBSERVE - it takes a slight adjustment from our overstimulated minds, to train our eyes to contemplate again.
Notice the patterns in the clouds? The textures on a tree bark? The designs on the petals of a flower or the body of an insect?
Have you ever noticed how a 2 or 3 year old can spend hours following the trail of a tiny ant or spend an incredibly strange amount of time captivated by the shape and texture of a rock or the ripples on the surface of the water? As though their brand new eyes onto the world had just discovered some kind of secret only they can understand...
Well, let's try and go back to these days where we all once were.
Come, take a closer look...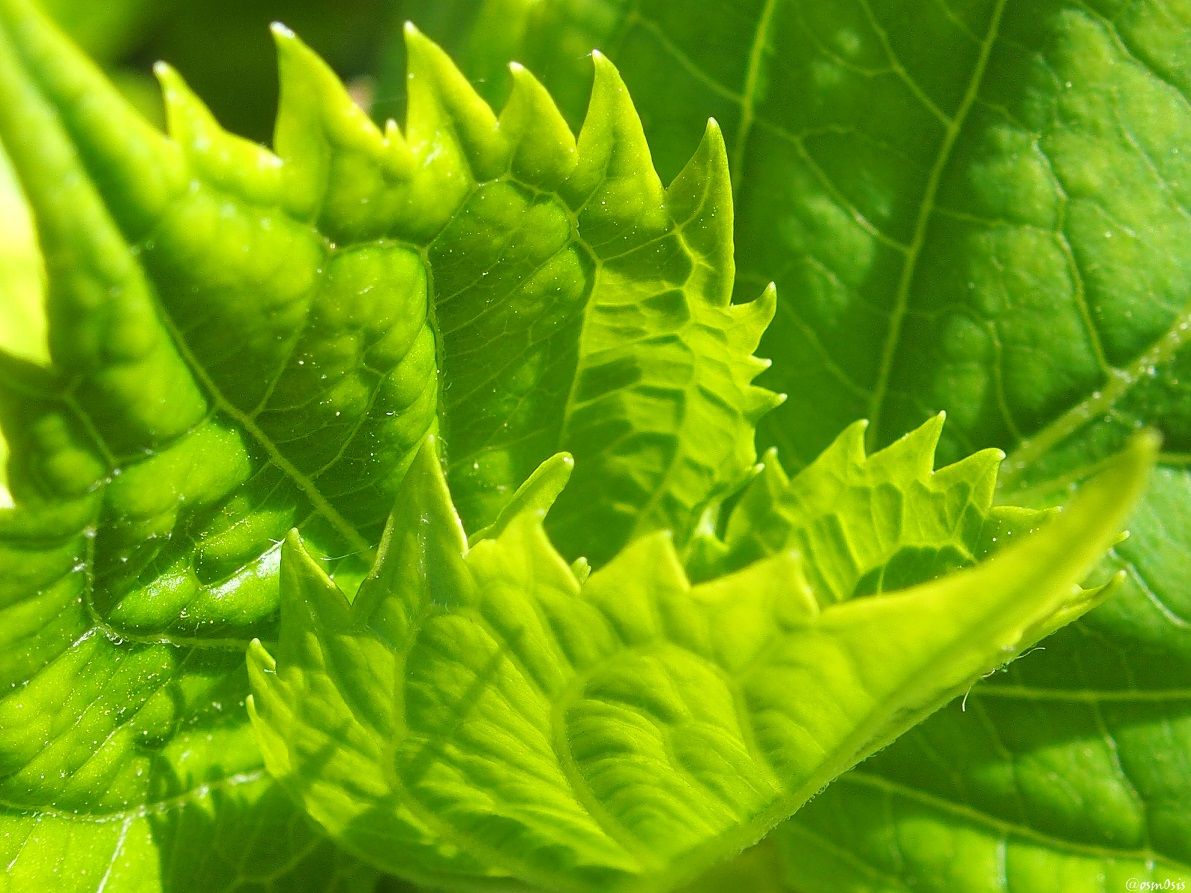 As I observe nature's designs, I cannot help but be amazed at its creativity and wonder if the patterns I see serve a form of adaptive purpose.
When Charles Darwin first proposed the theory of evolution by natural selection in 1859, it encouraged science enthusiasts to find reasons for the natural patterns seen in all animals living on the land, in the air, and at sea.
Here is a collection of photos I took to demonstrate how, much like in the animal kingdom, a multitude of plants follow simple recursive formulas to generate their branching shapes and leaf patterns.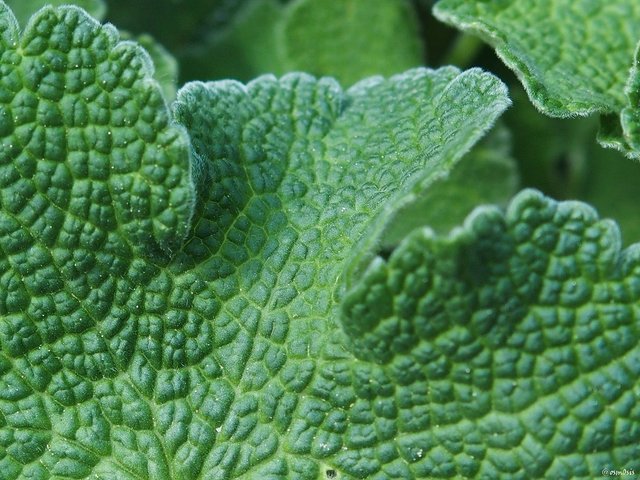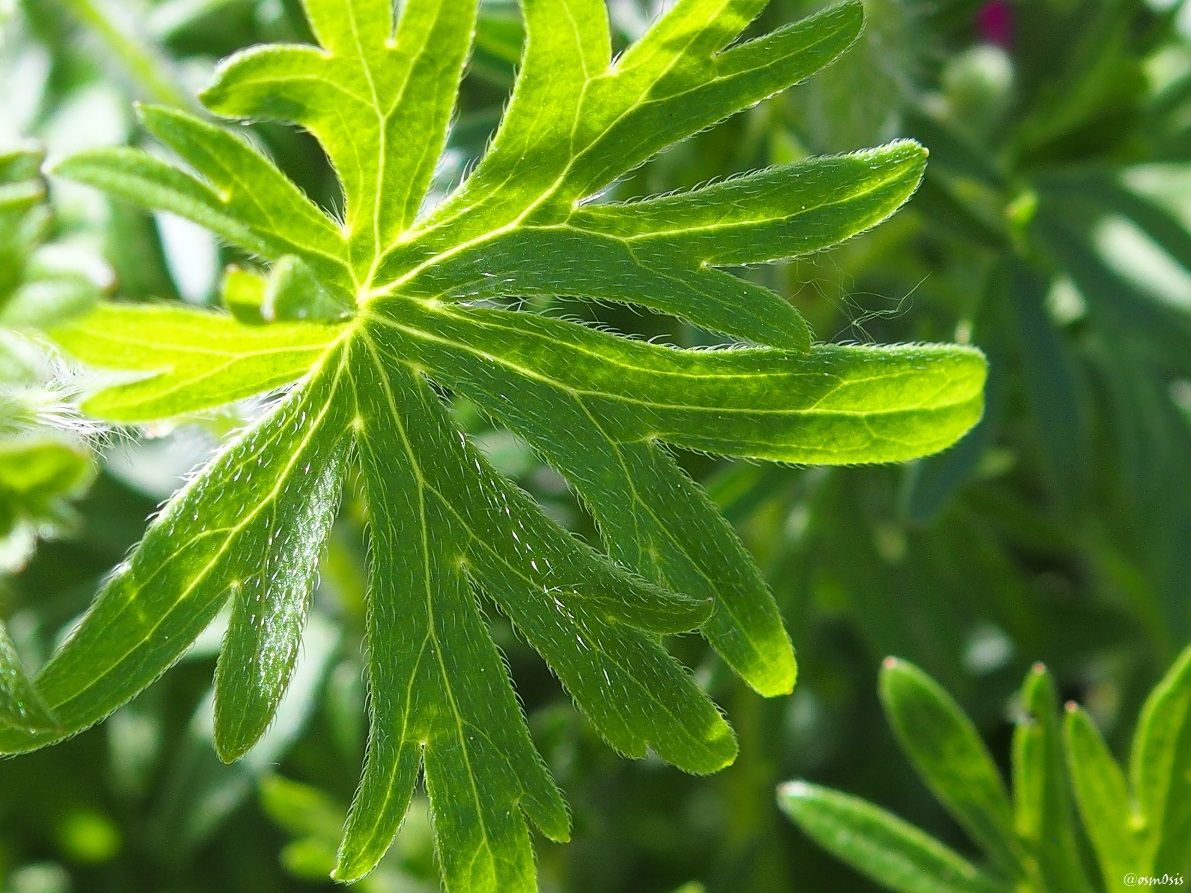 Observe the textures of the leaves' surface. The more you look, the more you will notice the variations in each plant - some are bumpy, some leathery, others are hairy, or smooth and shiny (dirty minds out of the gutter, i see you smirking)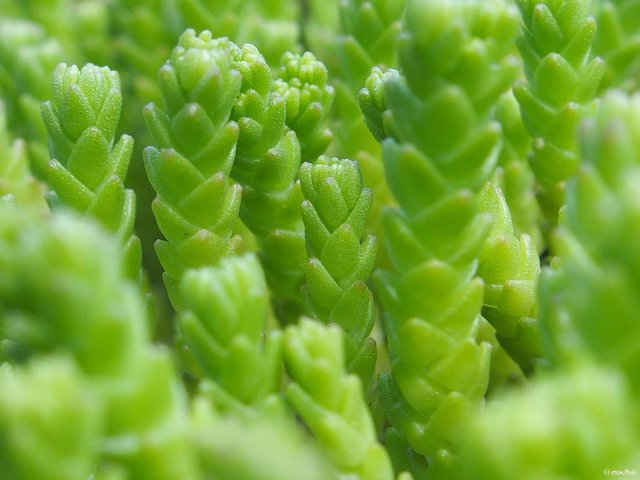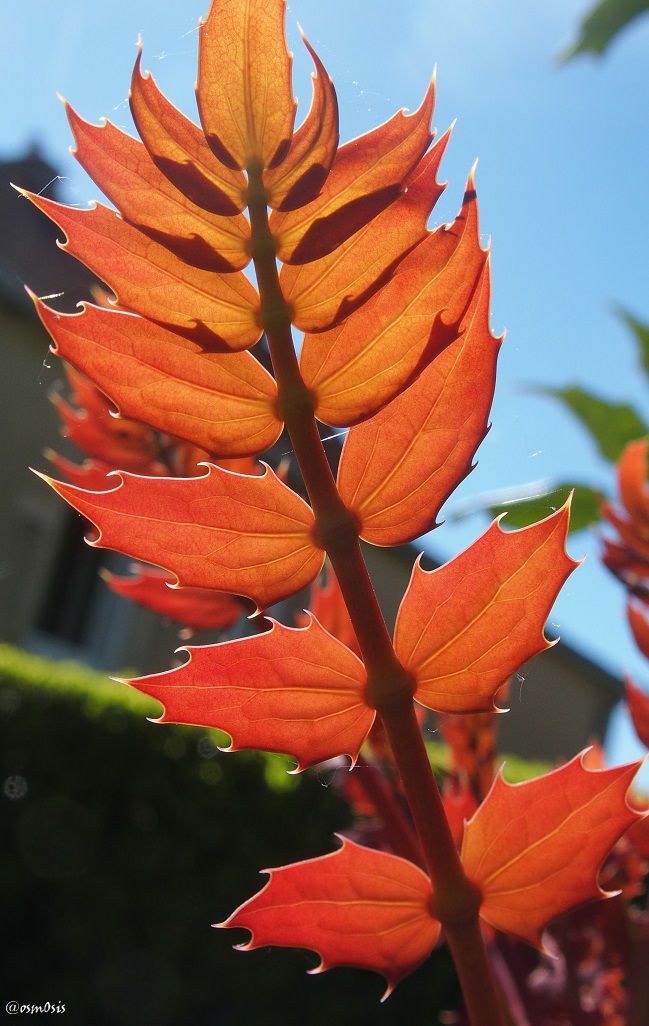 🍁🍁🍁🍁🍁
The shape of a leaf is a direct response to the tree species' long term ecological and evolutionary growth.
Have you ever wondered why plants in tropical countries often have huge leaves? - the excessive rainfalls allow them to grow substantially. Whereas a pine needle (yes, another kind of leaf) is designed to retain moisture and reject extreme cold.
What do you think these red leaves with claw-like edges have had to adapt to?
Do you see how the leaf's shape, texture and pattern can tell us a lot about its environment?
🍁🍁🍁🍁🍁
---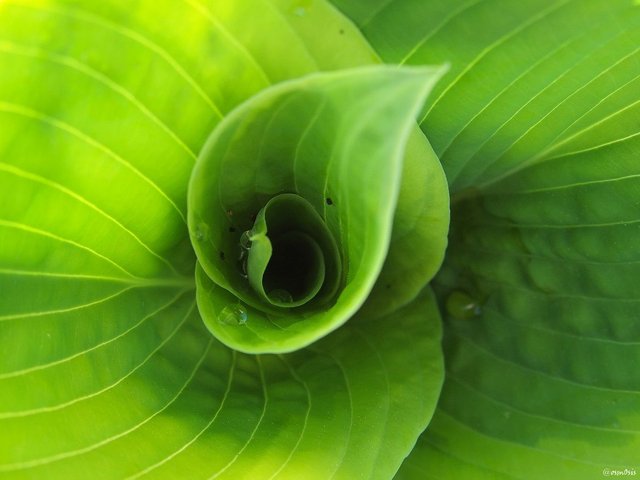 I couldn't possibly talk to you about patterns and designs in nature without mentioning the Fibonacci Sequence, also known as the Divine Proportion or Golden Number.
As a lot of you already know, it was considered by the Greeks to be the most beautifully proportioned ratio, originating in a place which couldn't be more logical: nature.
The concept is easy:
Each subsequent number in the sequence is determined by the sum of the two preceding numbers: 1, 1, 2, 3, 5, 8, 13, etc. A visual translation of this sequence results in the golden ratio, illustrated below, providing an iconic spiral you might recognize from the plant above for example.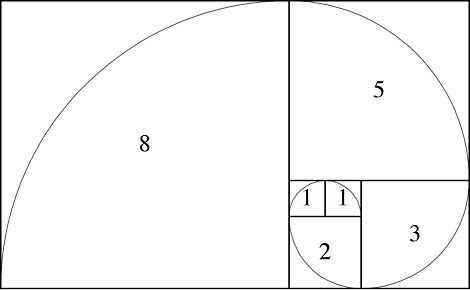 source
The sequence is found everywhere in nature, from microscopic organisms to beehives or seashells.
These organisms are not aware of the sequence and don't purposely arrange themselves to follow the numbers. Rather, they grow in the most efficient way possible because it provides advantages for them to live more efficiently while consuming less energy.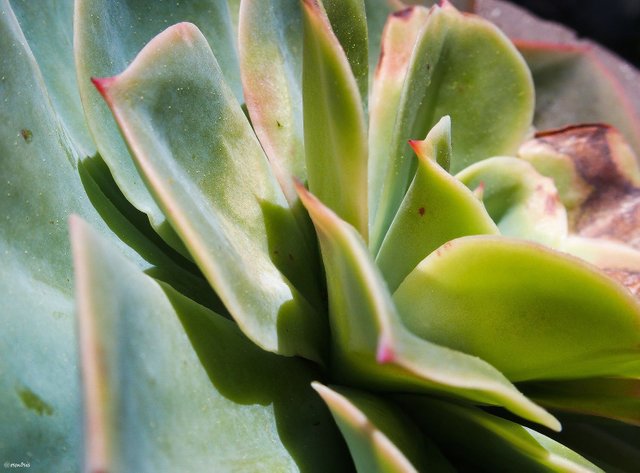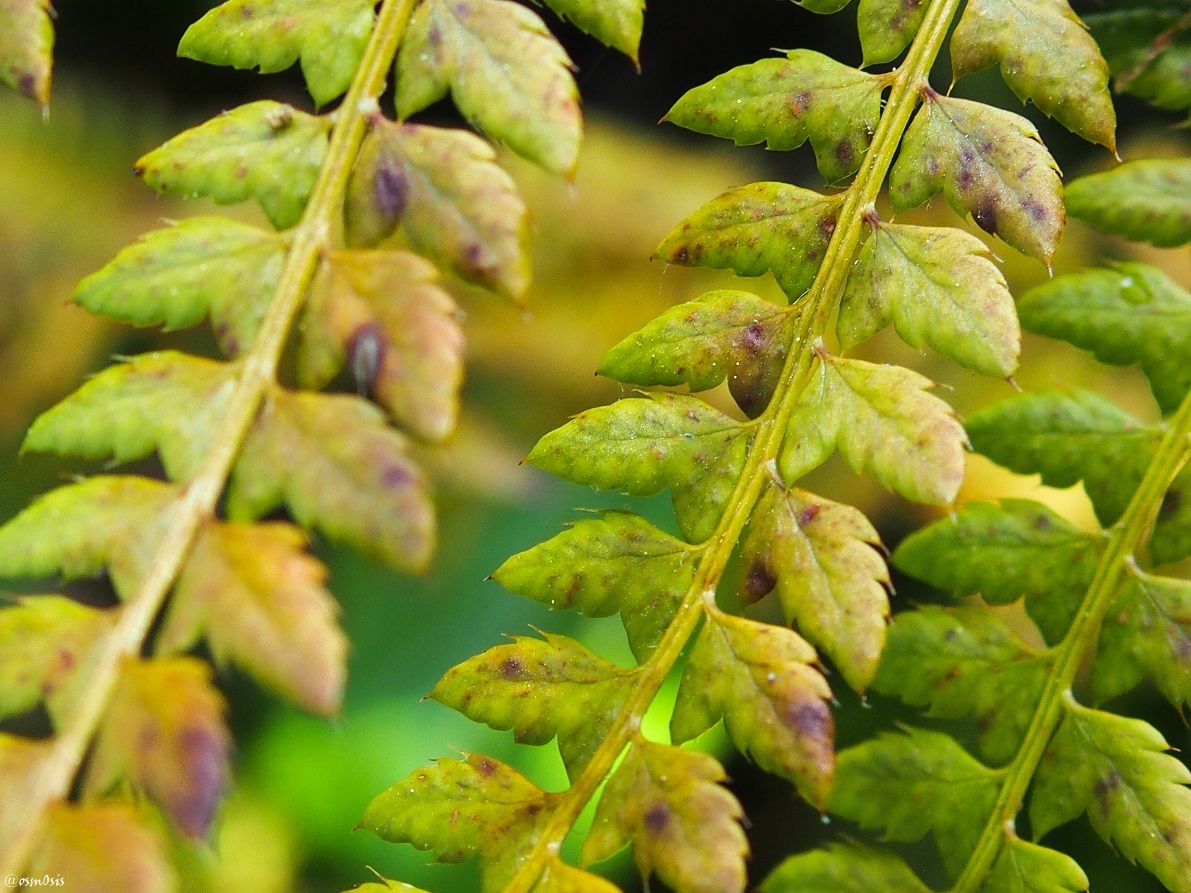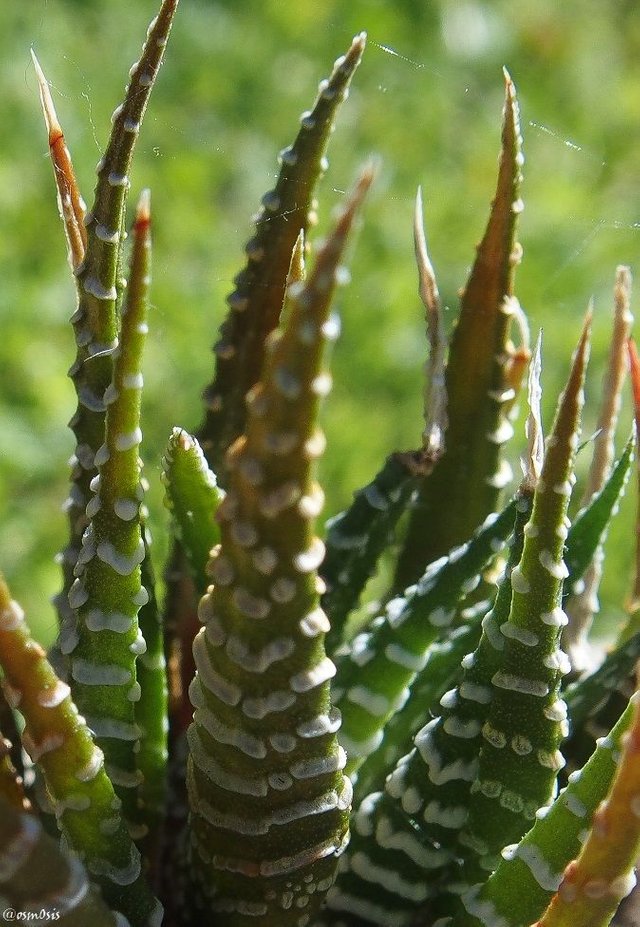 🍀🍀🍀🍀🍀
The patterns of repetition are bound to surprise you.
Look out for symmetry, fractals, spirals, straight and curved lines, circular forms, tessellations, stripes...
The more you focus on a particular pattern, the more other nearby patterns will appear - patterns within patterns. It can get a little trippy at times!
"It's when you see several of them side by side in glorious detail that you start to get a sense of how nature takes a theme and runs with it" - Philippe Ball, English scientist
🍀🍀🍀🍀🍀
---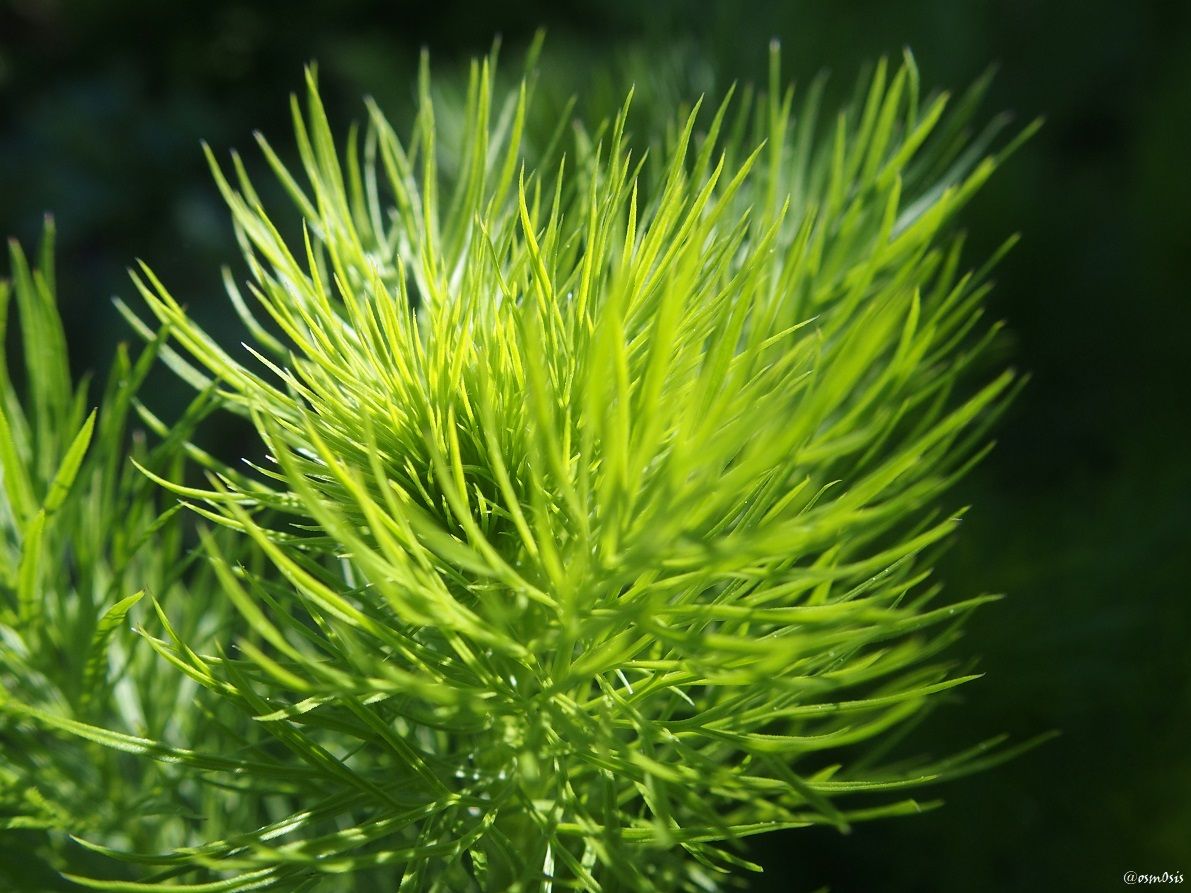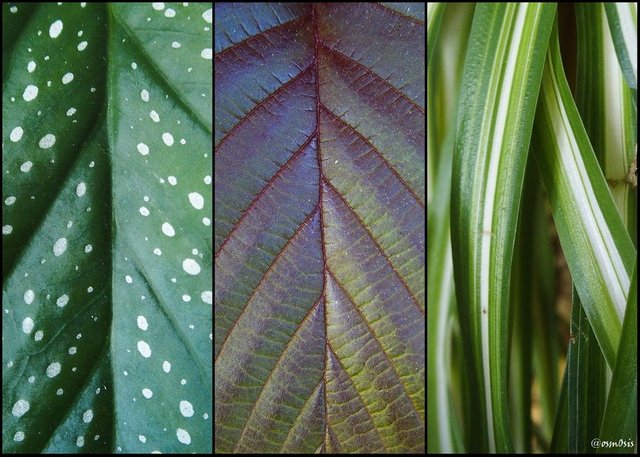 Patterns and designs can also be found in the dots, veins, and stripes of a leaf.
Sometimes I wonder if any of their designs are ever created only for aesthetic purposes... must each and every detail of the leaf solely serve a purpose of survival? What happens when it has fully reached its adaptation requirements... does it chill for a while?!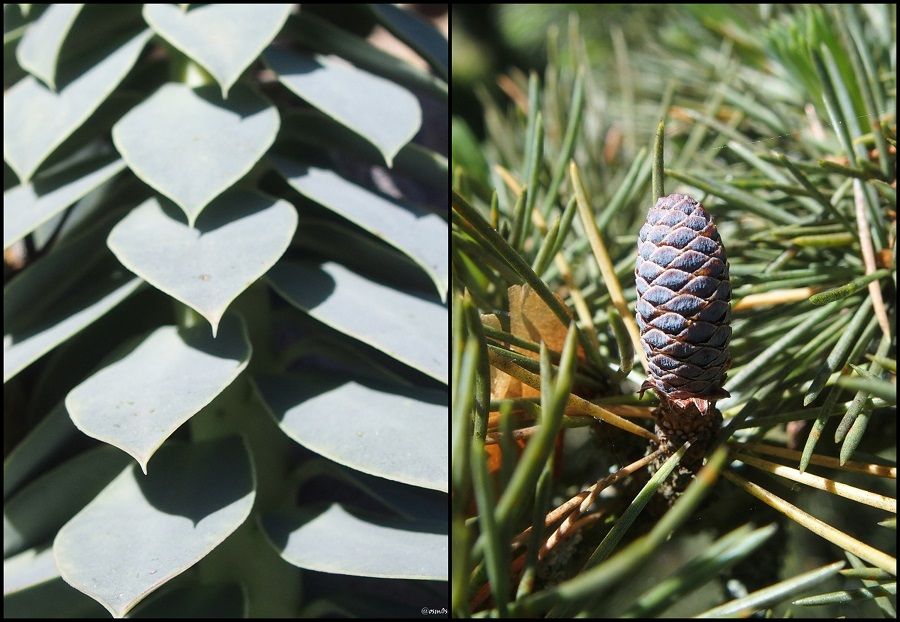 A procession of leaves, the identical scales of a small pine cone, star-shaped formations... the patterns seem endless.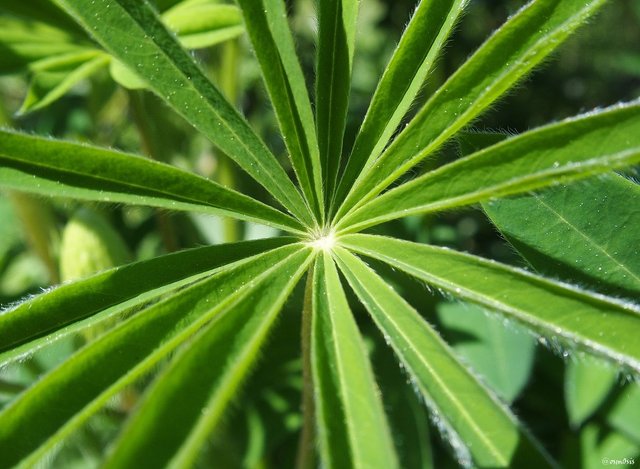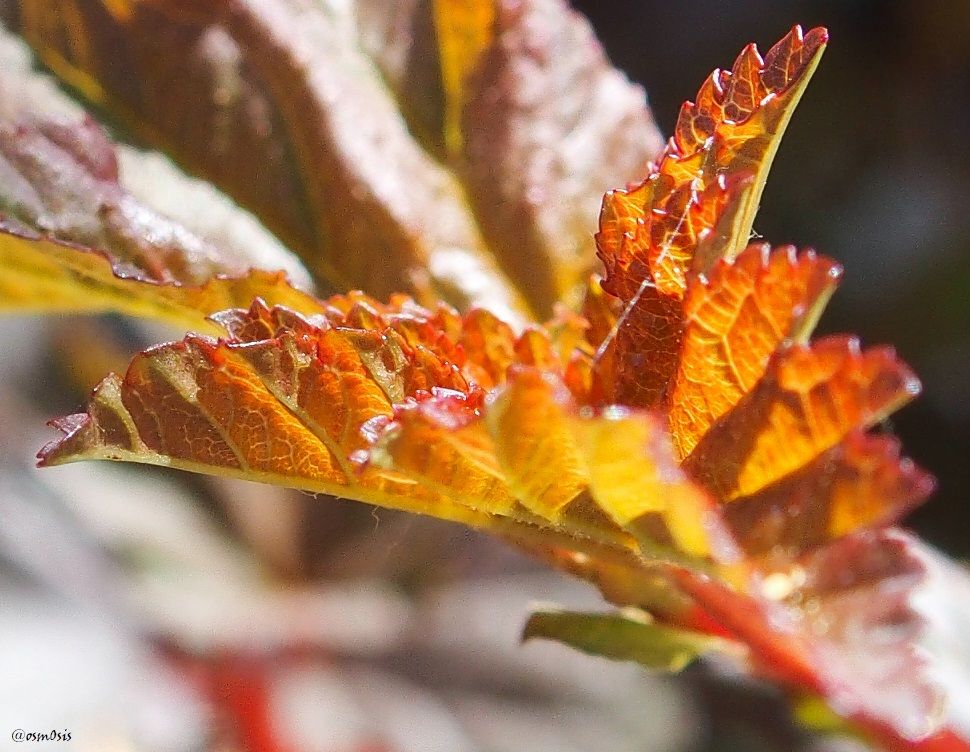 The veins help to provide structure for the leaf, acting as a sort of skeleton.
Leaf patterns can be as complex as a spiderweb or as simple as a straight line, as seen both above and below.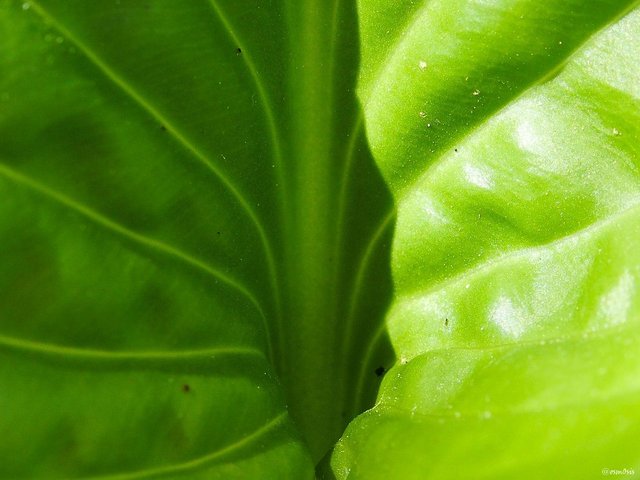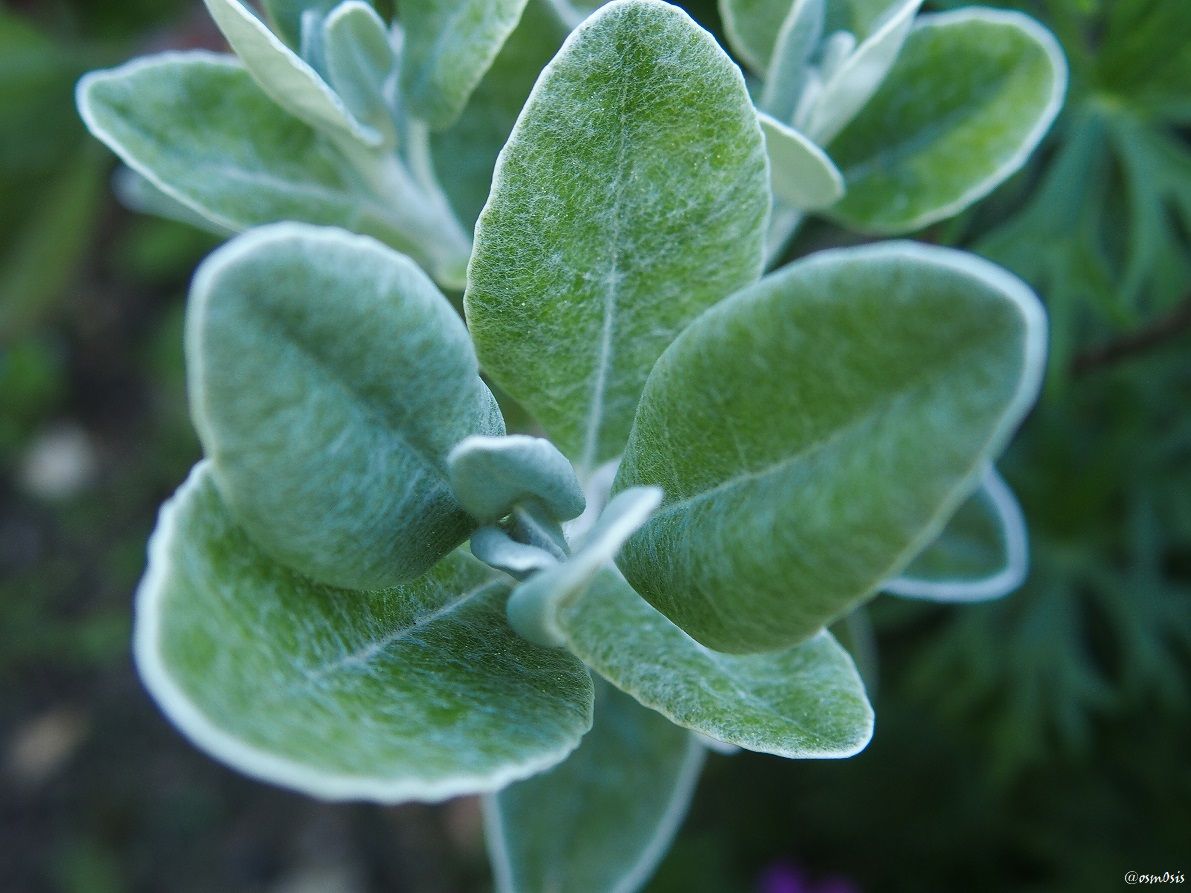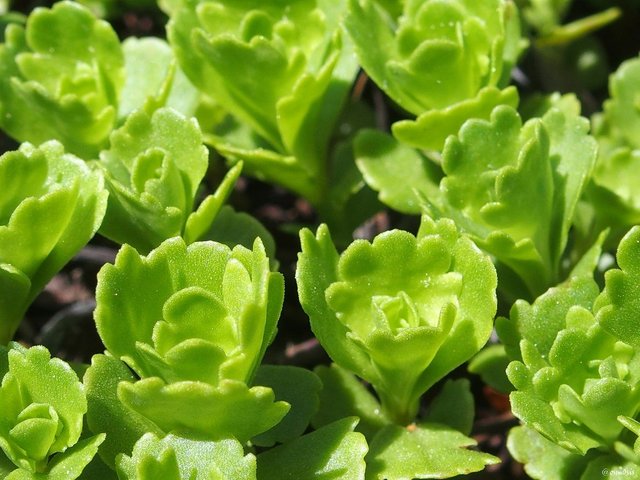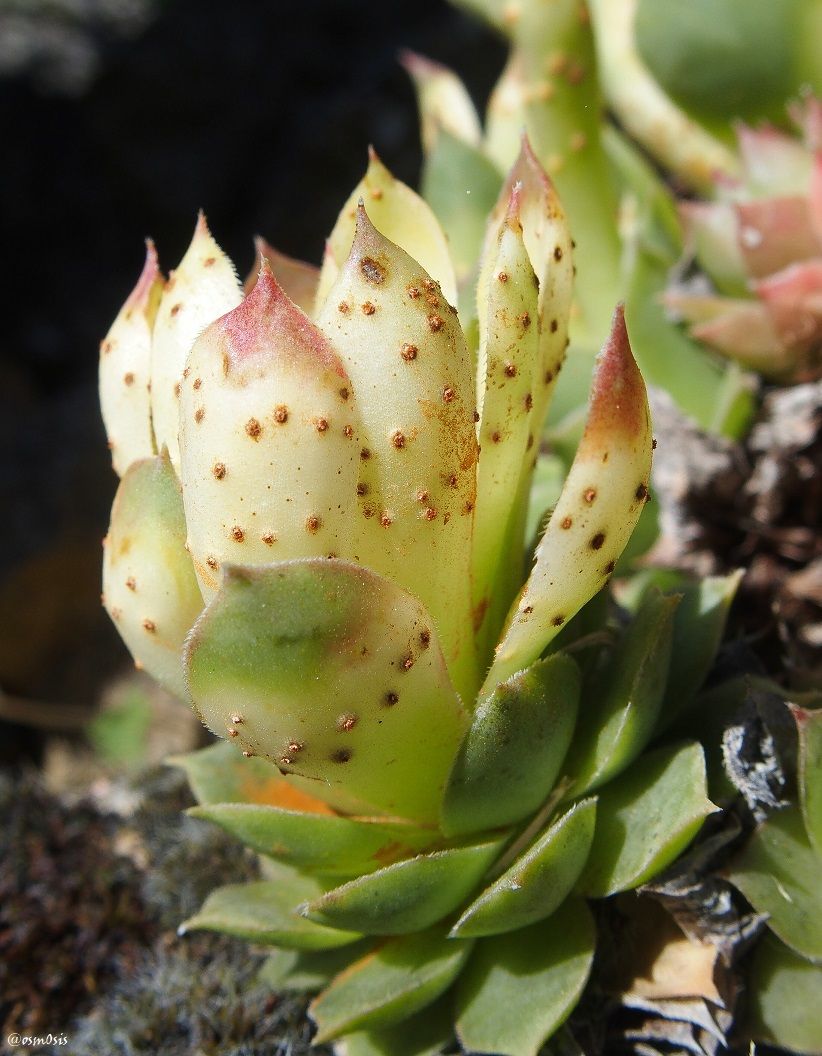 From a purely aesthetic standpoint to the copying of its ingenious designs for functional purposes, nature has long been and still is one of the greatest source of inspiration in architecture.
Biomorphism is the incorporation of natural existing elements as inspiration in design, and originated possibly with the beginning of man-made environments.
In more recent years, Biomimetic architecture has made its appearance. The idea is to take a closer look to the natural world for construction lessons and make buildings using resources available.
"Nature is always fighting to use limited resource most effectively to exist with, and we are entering that era ourselves. We have to make buildings that do more, using less…" - Dr Rupert Soar
If you're interested in learning more about how patterns and designs in nature have influenced architecture, check out this website of some of our most iconic buildings.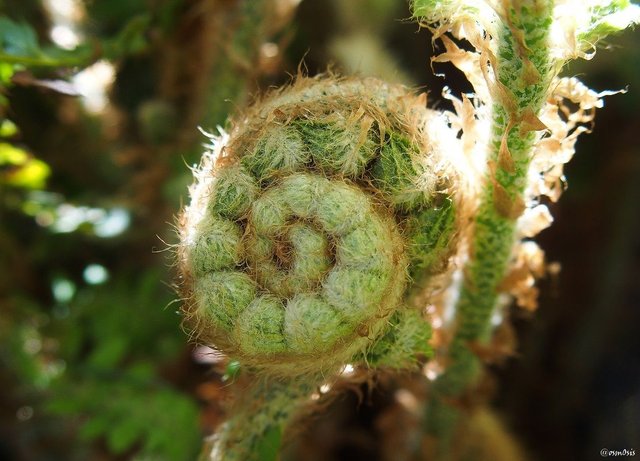 Ferns are an excellent example of the Golden Ratio
I believe ferns are one of the oldest species of plants on Earth. When you are looking at a fern, you are looking at a plant which existed on the same grounds you walk upon hundreds of millions of years ago - dinosaurs would have seen a fern not too different than the ones we see today.
Much like the fern, the spiral or coil shape has been used as an artistic symbol throughout various civilizations. In Maori art, it symbolizes new life, growth, strength and peace.
I've always loved drawing swirls and its equivalent in French, "Tourbillon", is one of my favorite words (as much for its meaning as how funny it sounds when spoken), but now that I know the Maori definition, I'm definitely getting a tattoo. Just kidding I'm too old for that sh**.
---
---
That's all for today. I hope you enjoyed seeing nature from a slightly different perspective, and that with the arrival of warmer days, you'll remember to take some time away from your screens to enjoy the intricacies of Mother Nature.
Next up, patterns and designs in flowers. WOOHOO!

Thank you to @donnadavisart for the super cool page divider above. If you have not yet done so, do check out her blog - she is an amazing artist.
All photos in this post were taken by me.
Don't hesitate to leave comments, ask questions, and share ideas - I love to hear from all of you. I've been away from Steemit a bit in the past weeks as life was throwing some curveballs at me, and as we all know, it's not always so easy to dodge them... but it's good to be back 😊
To view some of my previous posts (sorry they're a bit old now), click on the links below:
---
---
"Learning is not a race for information, it is a walk of discovery" - Jane Healy