Crunchy Breakfast Granola - FOOD PHOTO SHOOT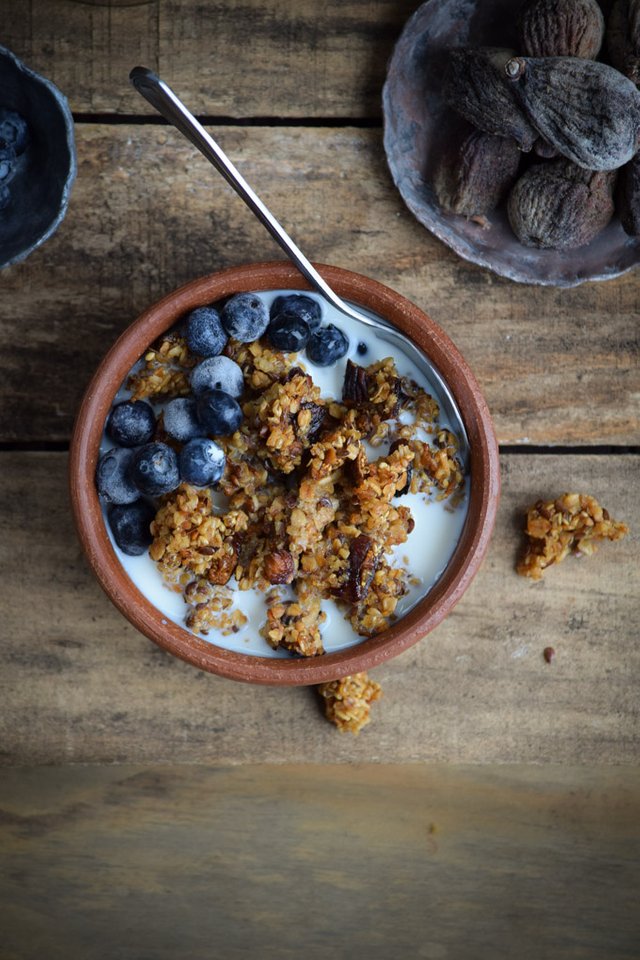 I know I've been making tons of granola recently, but guys, I just love the stuff.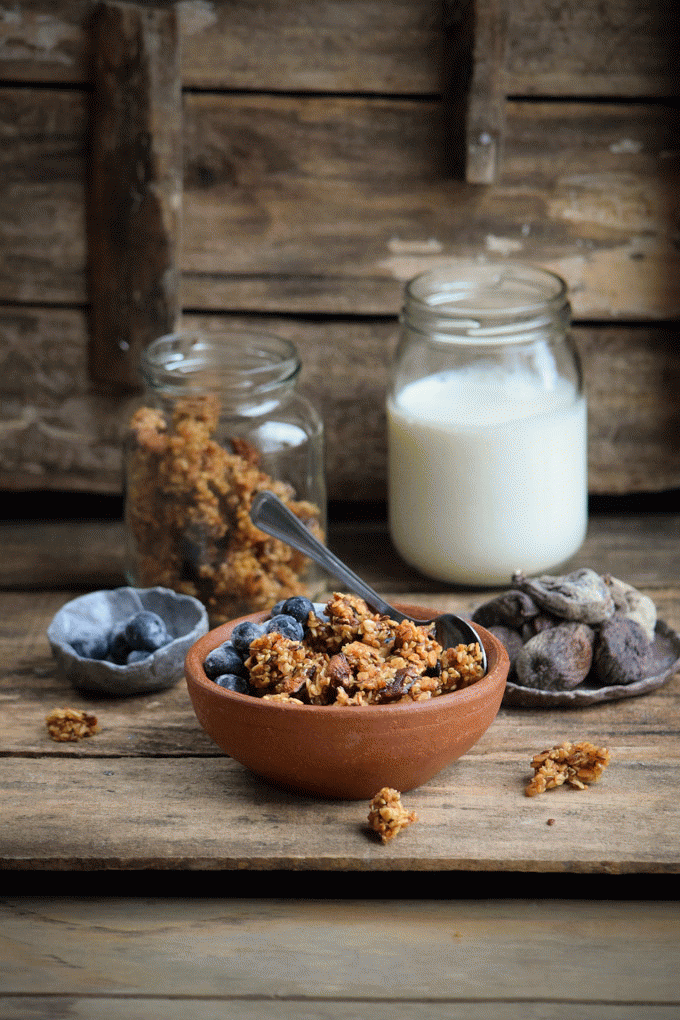 Anyway, today's recipe is made using some cooked grains as opposed to puffed or raw grains. I really liked how it turned out and it's super easy to make. Anyway, I hope you guys enjoy it! Have an awesome day.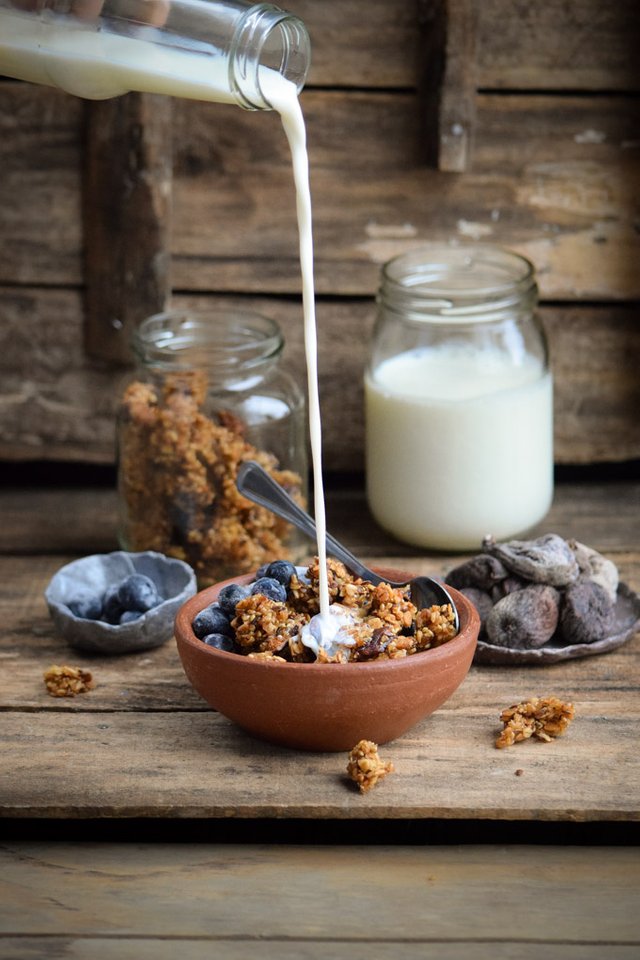 Crunchy Breakfast Granola
Yield: about 4 cups
Ingredients
2 cups old-fashioned oats
2 cups cooked millet (hulled or unhulled)
1/4 cup flax seeds
1 teaspoon vanilla extract
1 teaspoon salt
1 teaspoon cinnamon
2 tablespoons oil (I used sunflower)
1/2 cup + 2 tablespoons liquid sweetener such as agave, maple syrup, or palm syrup (or a combination)
2/3 cup dried figs, stems removed and cut into pieces
Instructions
Preheat oven to 350 degrees F (180 C) and warm 1/2 cup of chosen liquid sweetener, in a small saucepan or microwave safe bowl. Pour into a large bowl and stir in oil, salt, vanilla, and cinnamon. Add millet, oatmeal, and flax and toss to coat everything well. Spread out in an even layer on a baking sheet lined with parchment and bake for about 30 minutes, stirring every 10 to 15, until the granola is almost crisp. Remove from oven and carefully pour back into bowl. Add remaining 2 tablespoons sweetener and dried figs, then stir to coat everything. Pour back onto tray and bake for 5 - 10 minutes until crispy.
Remove tray from oven again and use a rubber spatula to press the granola down as if to make bars.Return pan to oven and turn off heat. Allow to cool with oven, try not to open oven for at least 1 hour even though it's tempting.
Once cool, gently break apart granola into clusters. Store in an airtight container.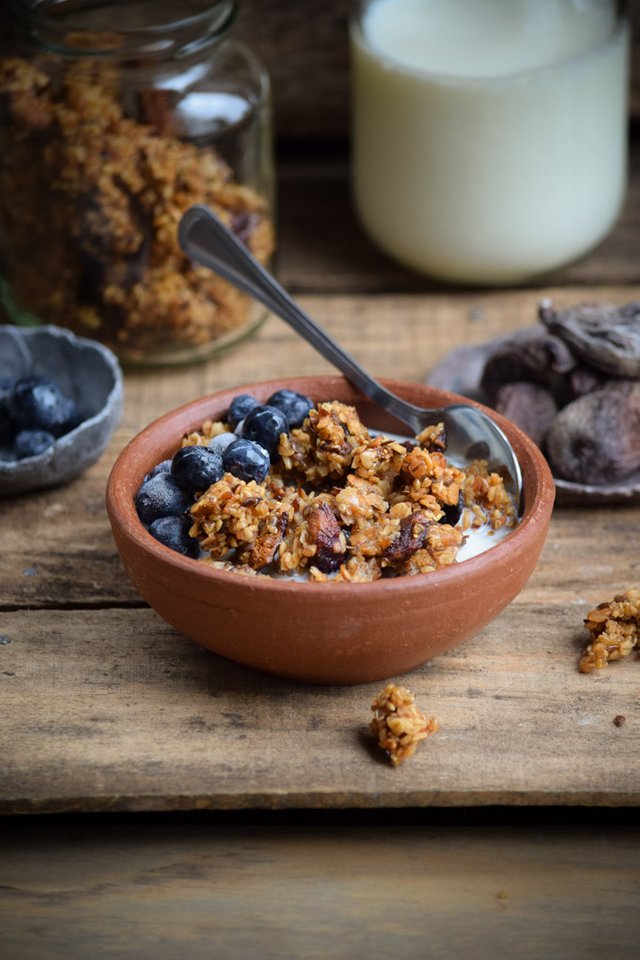 ALL CONTENT IS MINE AND ORIGINAL! All of these food photos were taken with my Nikon D750 and my favorite Lens, the Nikon AF-S FX NIKKOR 50mm f/1.8G. You can find out more in my INTRO POST.
And, by the way, to all the minnows out there, my intro post did a huge $0.21. The key to success on Steemit is to be consistent and persistent. Click on the link below for some great tutorials on how you can also succeed on the steem blockchain: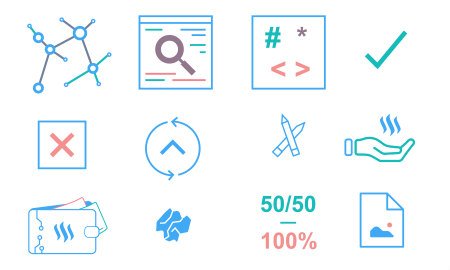 Also, a huge shoutout to @rigaronib for designing my logo!
If you're looking for more recipes check out some of my other recent posts!
Also, I've been starting to vlog in case you missed it.
Do you want to learn more about me? Click here to see a recent @wadepaterson interview with me - 20 questions with @gringalicious