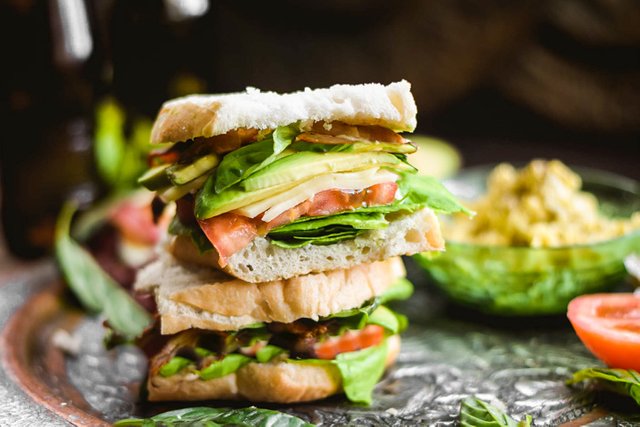 BLTs, how do you feel about them?
If you just answered that they're the greatest invention ever then (ding, ding ding, give 'em a prize!!!) I think we can still be friends. Phew, I was a little bit worried for a sec.
I realize that messing with what some might consider such a perfectly balanced thing as a BLT is akin to playing with fire. Seriously, just upgrading from a BLT to a BLAT is pushing the limits of perfection…..but I couldn't help myself you guys, I had to do it! You know what though? I think you'll agree that this is one scenario where "less is more" doesn't have to apply because this sandwich is killer amazing!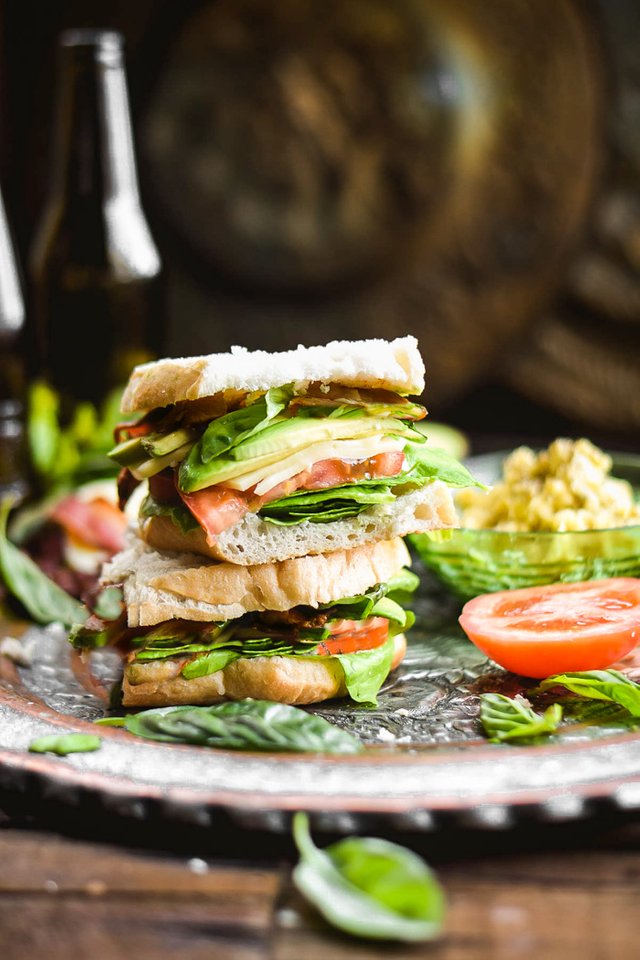 The roasted garlic coconut butter, mixed with the sourdough bread, PLUS the caprese twist, make the final thing like a party of flavors in your mouth. I used Follow Your Heart mozzarella style "cheese" but you can use a different type of plant-based cheese.
It's sure to have you completely forgetting your plain old BLT. Personally, I don't think there's any going back for me now, this sandwich has won me over completely. Basically, you've just got to try these once to see what I mean. Disregard any preconceived ideals you have about sandwiches and just DO IT!
Sourdough Caprese BLAT Sandwiches + Roasted Garlic Butter (Vegan)
If you thought this a classic BLT was as good as it gets, think again!
Prep Time 20 minutes
Cook Time 20 minutes
Total Time 40 minutes
Servings 2 sandwiches + extra "bacon" + garlic butter
Ingredients
Sandwiches:
4 large slices sourdough bread
1/2 cup lettuce leaves I used spinach
1 small tomato thinly sliced
4 ounces dairy-free mozzarella style "cheese" thinly sliced
1 small ripe avocado pitted and sliced
small handful fresh basil leaves
Roasted Garlic Coconut Butter:
1 head roasted garlic
1/3 cup coconut oil
sea salt and black pepper to taste
Coconut "Bacon":
16 ounces coconut chips-flakes
3 tablespoons soy sauce use tamari or coconut aminos if gluten free
2 tablespoons liquid smoke
2 tablespoons pure maple syrup
1/4 teaspoon black pepper
1/2 teaspoon paprika
Instructions
Coconut "Bacon":
Toast the coconut in a large skillet over medium high heat, stirring constantly, until edges are starting to turn golden brown. Reduce heat to low and add remaining ingredients for the "bacon" and stir for another few minutes until the liquid has mostly evaporated. Remove from heat and pour into a seperate dish so you can use the pan again.
Roasted Garlic Coconut Butter:
Remove all the skin from roasted garlic cloves and mash them in a small to medium mixing bowl with a fork. Add the softened coconut butter, salt, and pepper, and continue mashing until mostly combined, then beat the mixture together until you get it to a whipped and spreadable consistency. (Alternatively you can mix this in a small food processor or even a mixer if you find it difficult to do it by hand.)
Sandwiches:
Spread desired amount of coconut butter on the bread slices and layer on your toppings, lettuce, tomato, mozzarella, avocado, bacon, and fresh basil. That's it, you're done and it's ready to devour, or as noted above, you can toast both sides of the sandwiches in the bacon pan until the cheese gets all melty and bread is golden.
ALL CONTENT IS MINE AND ORIGINAL! All of these food photos were taken with my Nikon D750 and my favorite Lens, the Nikon AF-S FX NIKKOR 50mm f/1.8G. You can find out more in my INTRO POST.
Also, a huge shoutout to @rigaronib for designing my logo!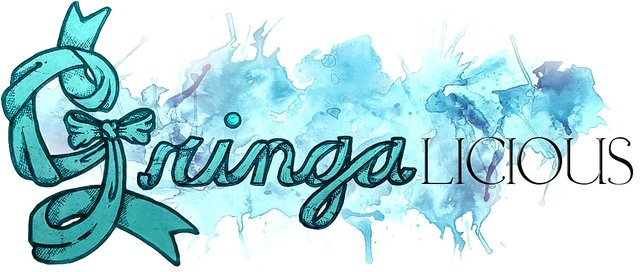 If you're looking for more recipes check out some of my other recent posts!
Also, check out my recap of last year