Today my subject is the Bran castle, situated in Bran, Romania, which is now a museum where you can see Queen Marie's amazing furniture collection. If you'd like to see the interior of the castle, please read my previous blog -> Bran Castle or Dracula's Castle .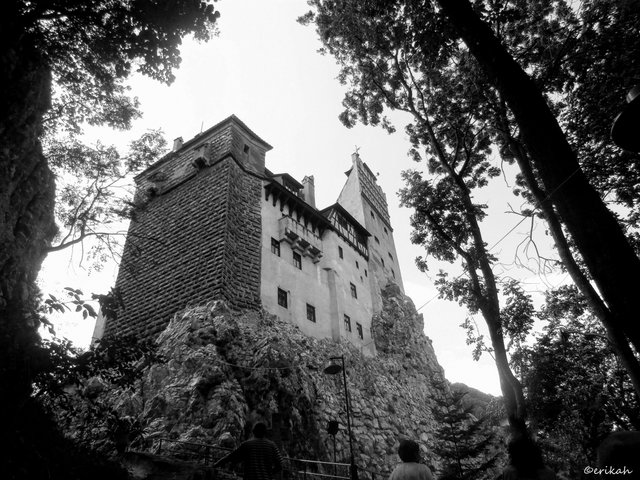 It's build on a mountain top, if you have a closer look you can see the rocks under the castle. This was a strategic decision, the only way you can go up is by foot and this way the whole valley was visible from up there.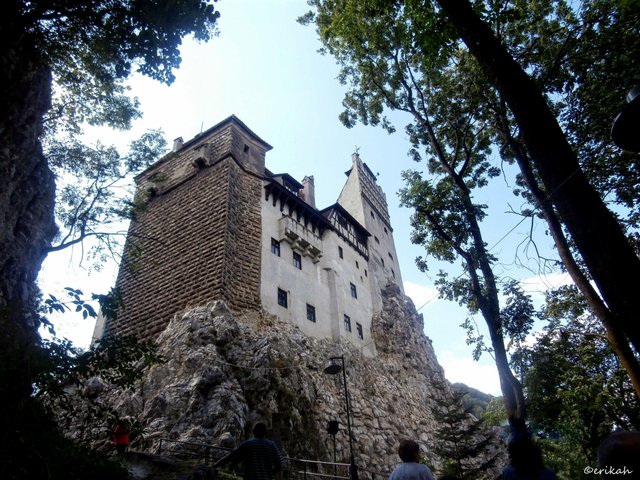 Visiting the castle is like a trip back in time, everything is restored and you can see how these royals were living.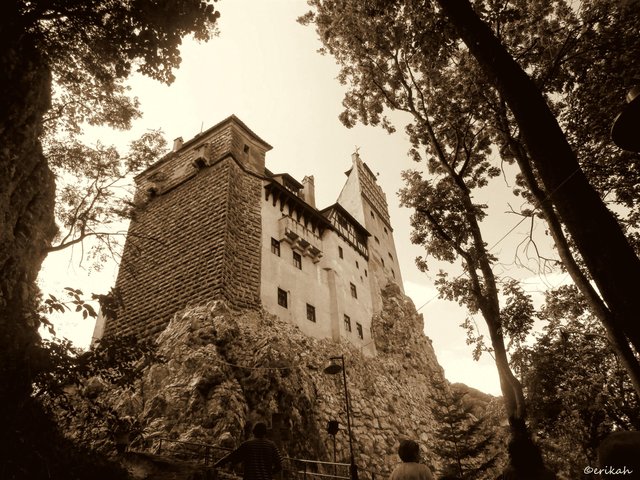 The sepia version is more appropriate here I think.
Feel free to let me know in a comment which one is your favorite.
Also, if you like this initiative, feel free to join, there's a tag you can use #monocolorsepia.

Check out my #SevenDaysOutside Challenge!

These are the days and the categories:
#WindowMonday – Windows
#DoorTuesday – Doors
#RustArtWednesday – Rust
#GateThursday – Gates
#StatueFriday – Statues
#BrickSaturday – Bricks (bricks only, no pavement elements or cobblestones please)
#StreetlampSunday – Street Lamps
Make sure you write a description of the photo you are posting. Share as much details as you can, like where that statue is placed (in a park, at a museum), what it represents etc. Make it enjoyable.
Use the #sevendaysoutside tag along with the daily tag and tag me, @erikah!
Goes without saying that you can only use your own photos. No paintings, no drawings, no digital art please! There is no prize here, this is just for fun.


Do you use eSteem?
eSteem is a Mobile📱& PC💻 app. for Steem with great features. Also, you get Incentives posting through eSteem apps.
eSteem Spotlight; eSteem provides rewards for it top users in Leader Board with most Posts, Comments and Highest Earners.
Download eSteem for your Mobile📱
Android devices Google Play Store
IOS devices Apple Store
Download eSteem Surfer for your PC💻
Available for all OS Github
---

Proud to be a member of The Steemians Directory