In comments to one of my posts about The Man Who Knew One Word Only I promised to tell about Another Soviet Army in Germany. What did I mean? I meant, that I was the Second Anarchist there) Do you want any proofs? Maybe pictures made at that times (about 30 years ago will do you better)
В комментариях к одному из своих постов о Человеке, который знал только одно слово..., я пообещал рассказать больше о Другой Советской Армии в Германии. Что я имел в виду? Я, скорее всего, был Вторым Анархистом в этих краях (о первом написано в статье). Вы хотите доказательств? Их у меня есть. Но возможно, представленные ниже картинки (сделанные почти 30 лет назад) лучше проиллюстрируют мои слова.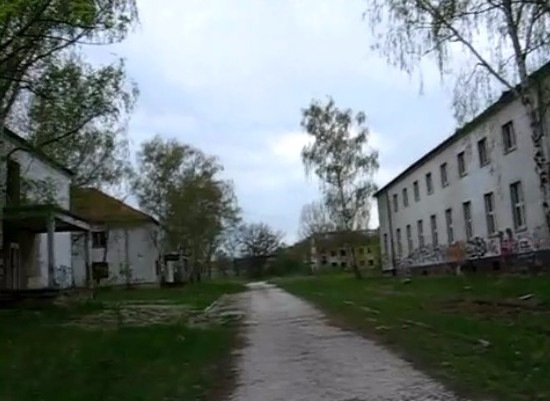 The last picture from that times(
Последнее фото "из той жизни"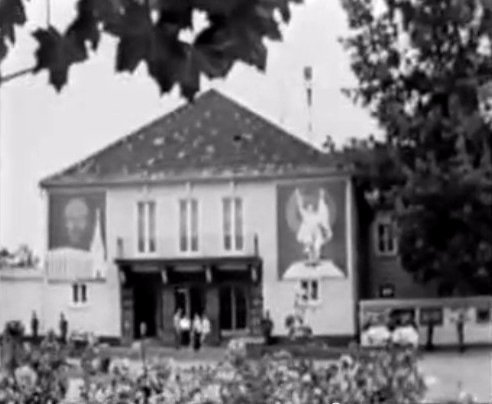 The House of Culture in our division in Halle-Neustadt (Germany)
Дом Культуры в Галле-Нойштадте в нашей части в Германии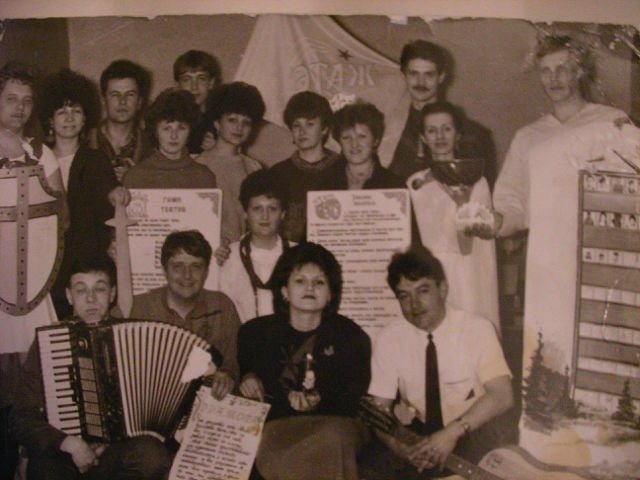 My Theater "Stage" (Where I was director and actor - without any official job)
Театральная студия "Этаж", где я был и режиссёром и актёром.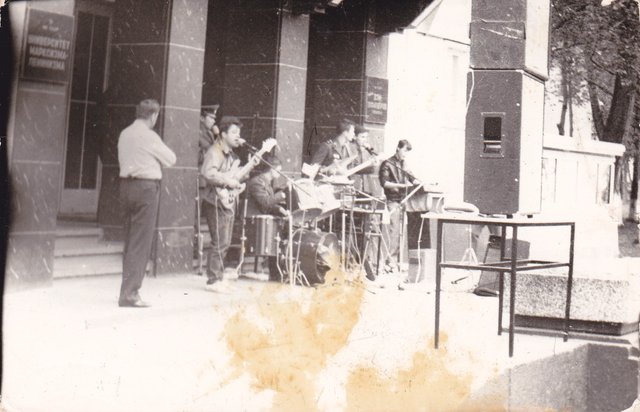 My music group (I am picturing, that is why not present at the picture)
Моя музыкальная группа (правда, меня нет на фото - я снимал)
Some more pictures from our perfomances and repetitions.
Несколько фотографий, сделанных во время наших выступлений и репетиций.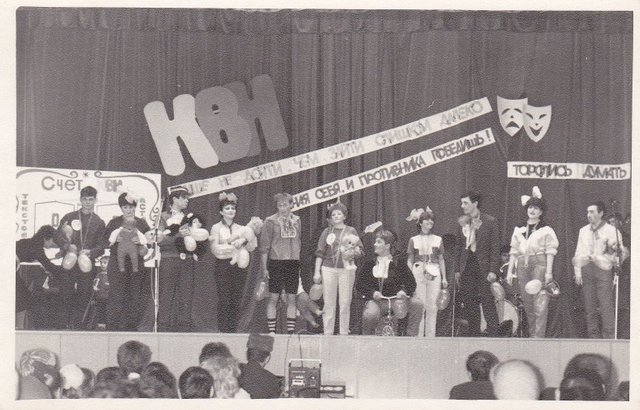 Picture 1
Фото 1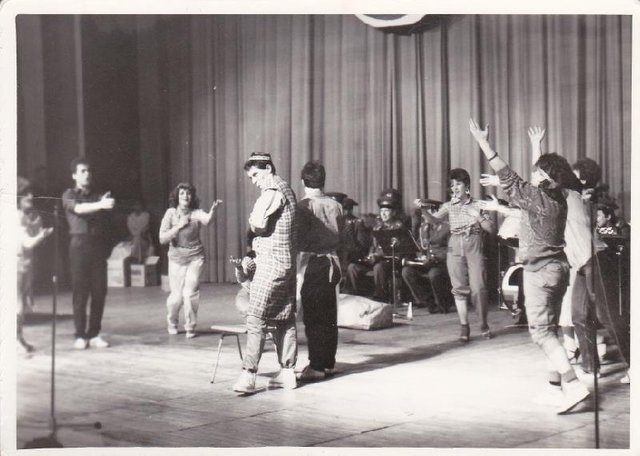 Picture 2
Фото 2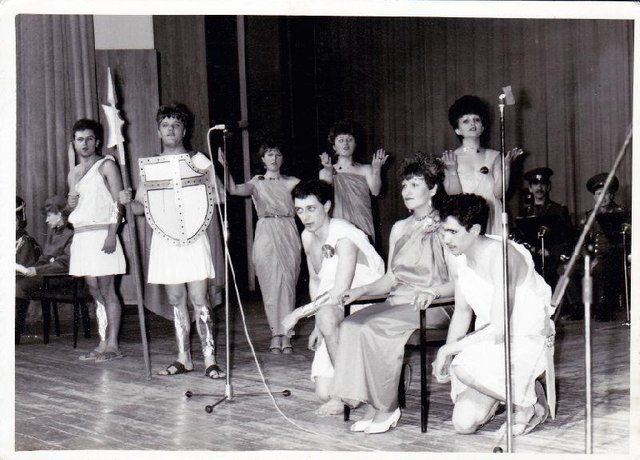 Picture 3
Фото 3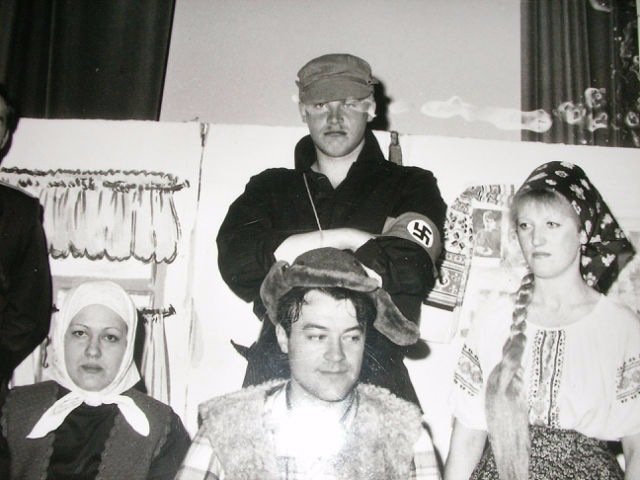 Picture 4
Фото 4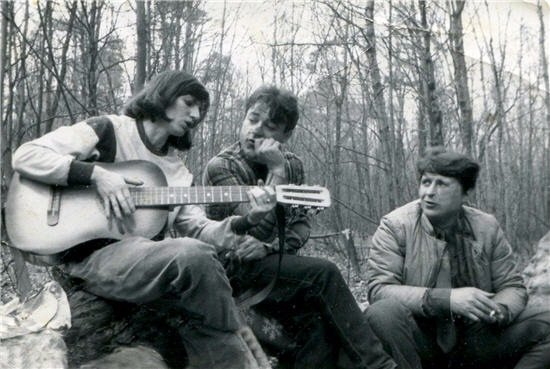 Picture 5
Фото 5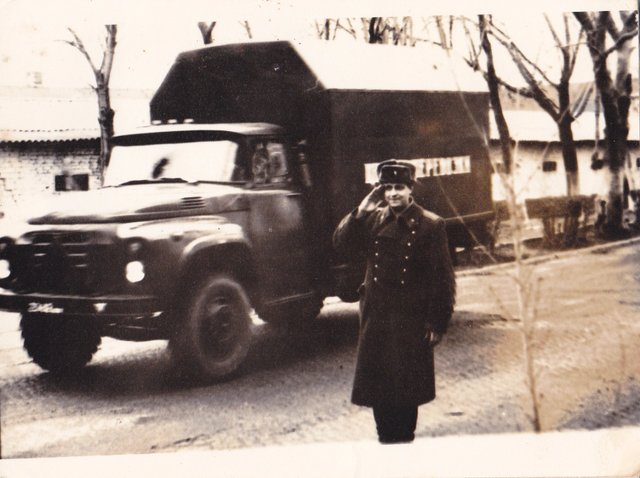 Very seldom shot when I am in military uniform, that I felt more as a Halloween costume.
Очень редкий кадр на котором я в форме (как-нибудь расскажу ещё несколько историй, в которые вообще трудно поверить(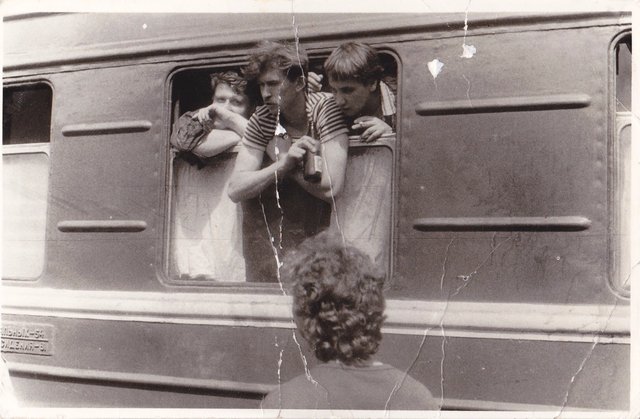 My last day in Halle (Germany)
Мой последний день в Советской Германии.
!You can also look at my previous articles!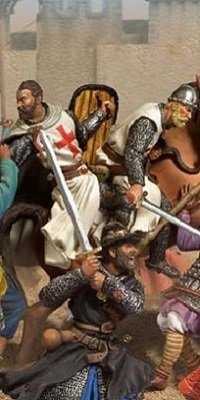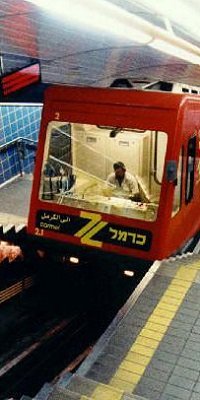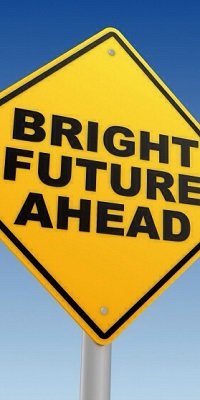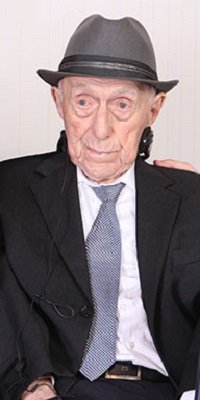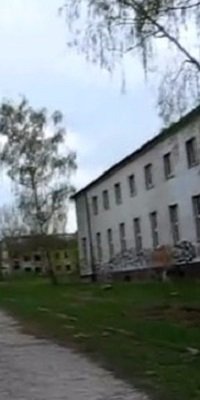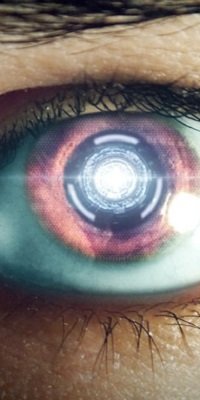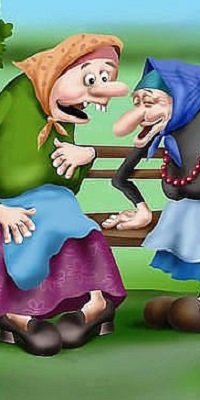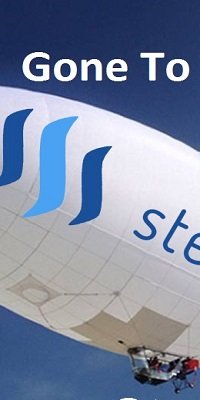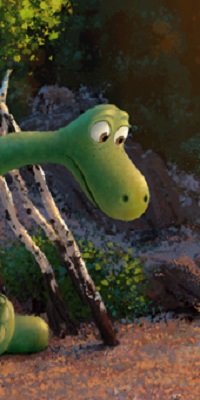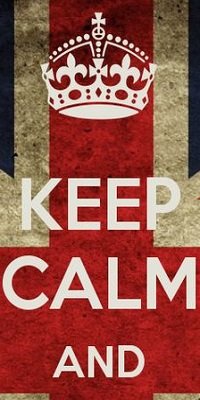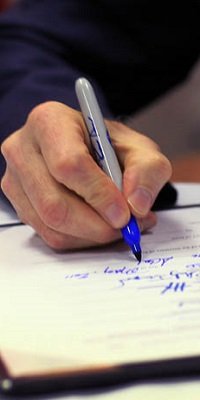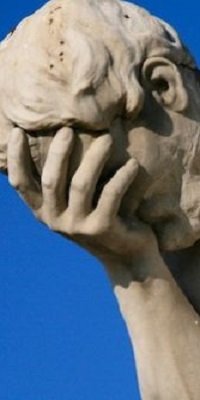 Feel free to upvote, follow and check my other posts.
All follows will be followed back.
https://steemit.com/@borishaifa