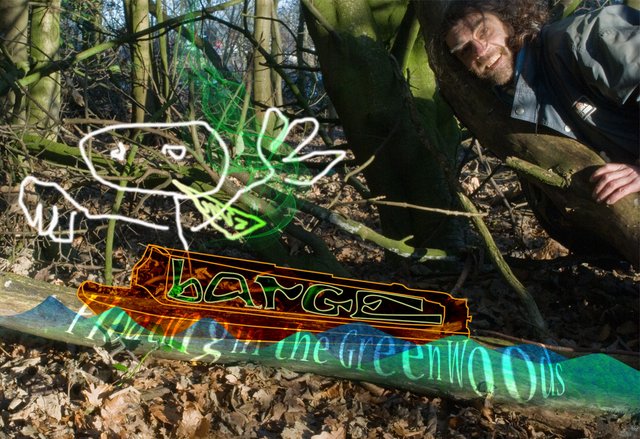 Here is my little neck of the woods, the spot I go to when on my break at work. It's only a short walk away and I sit with coffee and a smoke, enjoying a clean break from the energies of jobbing. It's a mellow sacred little spot for me and the low-angled sunlight falls on the trees, highlighting the shades of green - delicious and inviting. Yesterday, after an overnight dusting of snow and on a bright sunny day, I went out with camera and tripod.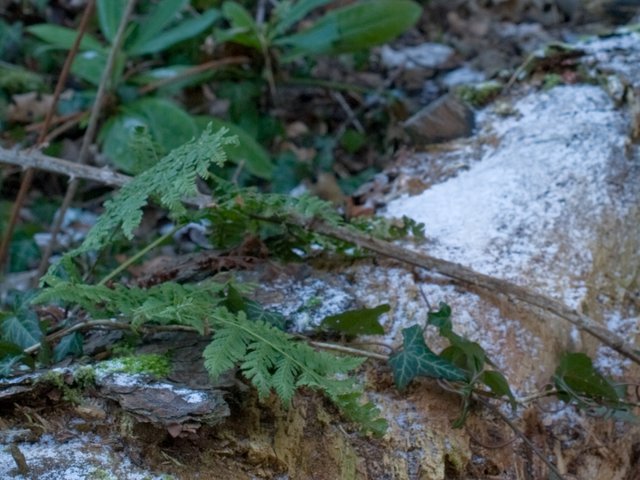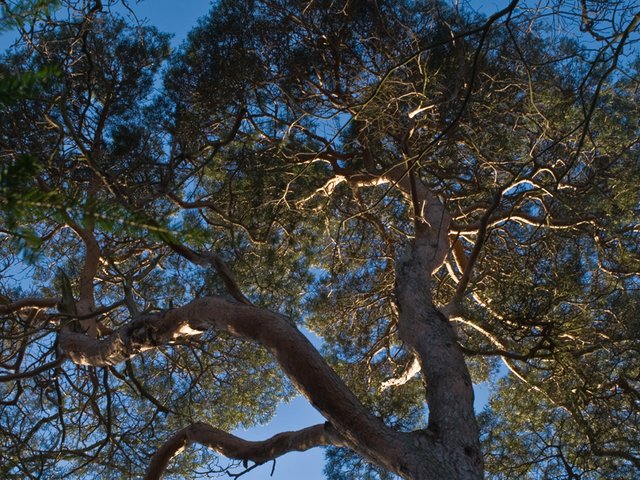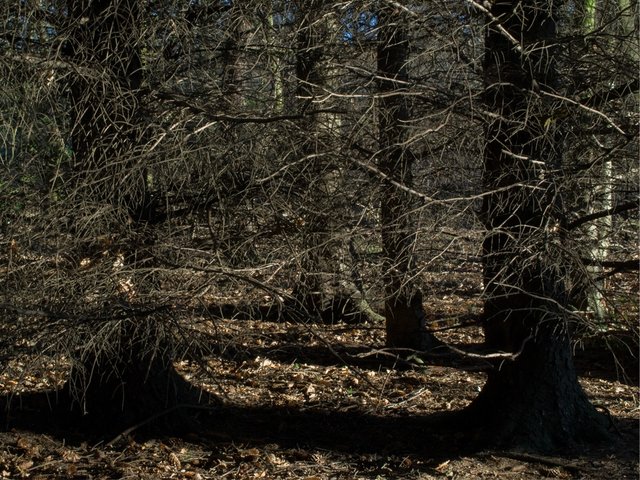 ...through the woods and off the path to the spot, where I sit on the log in the photo below.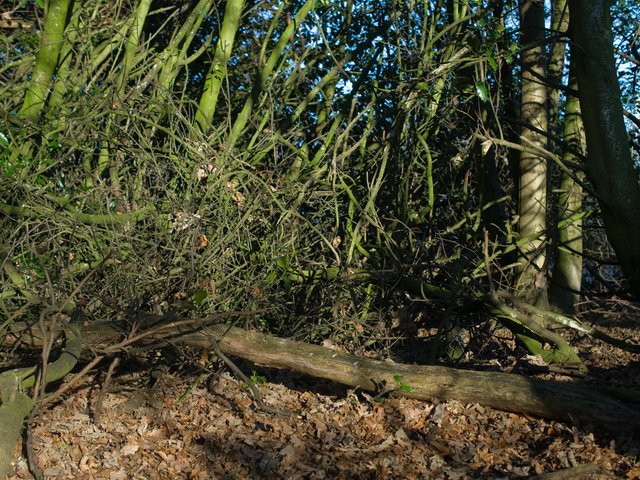 I've often noticed the greens when the sun strikes, always meaning to return on a day like this. In spite of having sufficient light to shoot at higher shutter speeds, I tried experimenting with lower speeds and higher f-stops. This I think produced different, richer results although it wasn't until I was more than half way through that I started slowing it down.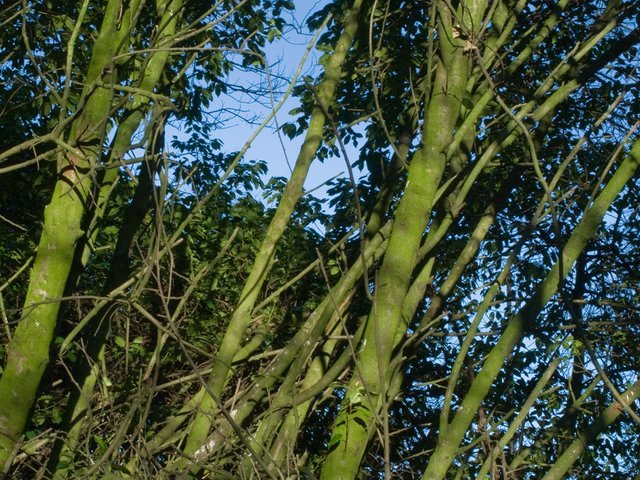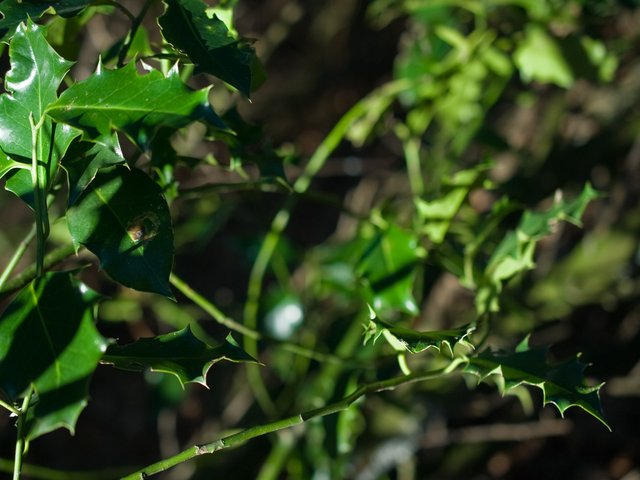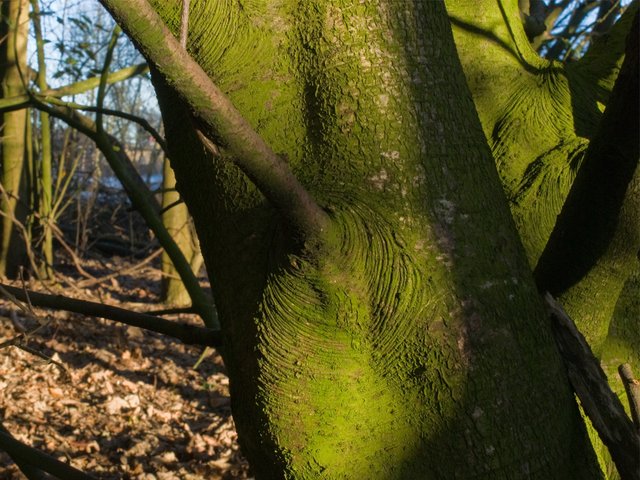 The photo above was taken with the tripod (shutter 1/15, f20) and the one below without (shutter 1/250, f5)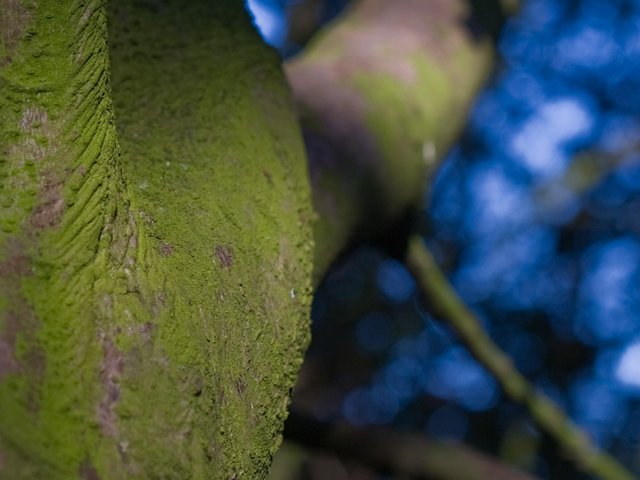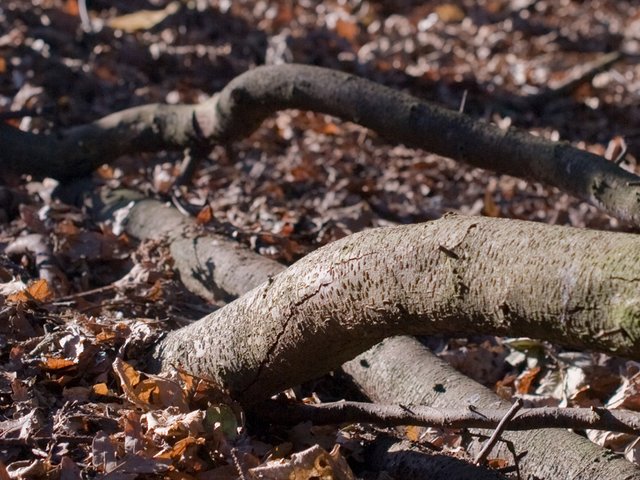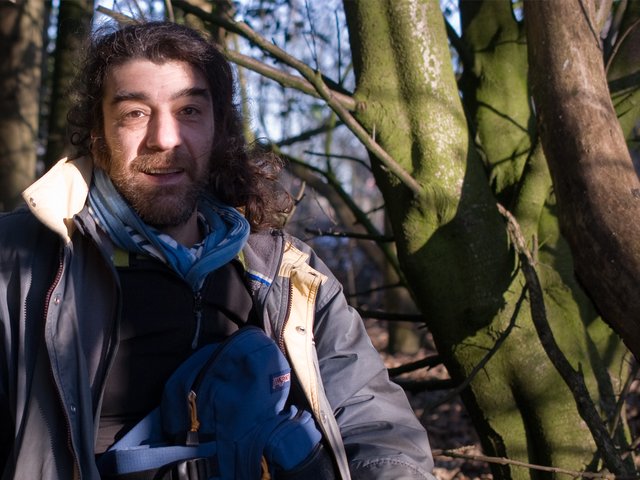 Squirrels often come for the bread, biscuits and nuts I scatter about when I'm on my break and there is a cute little wren living in a tree who usually makes an appearance. I've also seen a Vole or two rustling around in the undergrowth during the summer, looking for crumbs.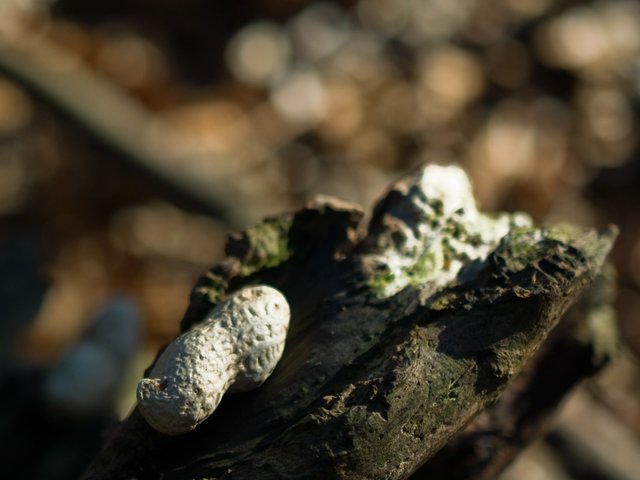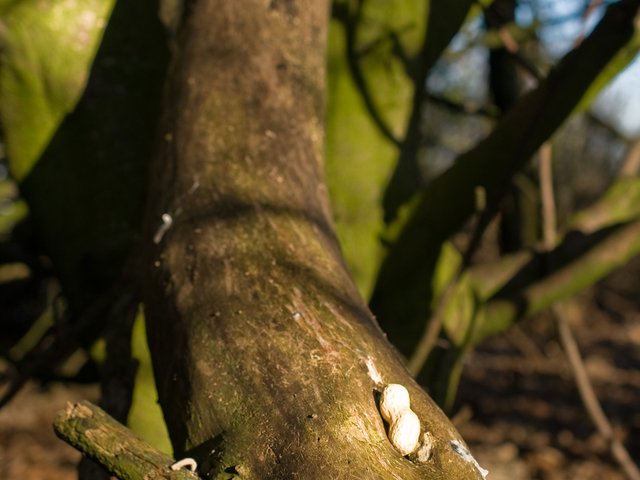 There were squirrels around yesterday, scurrying past in their nimble joyful manner, through the undergrowth and across the branches above. They sometimes come close but not today, and I was unable to get my focus.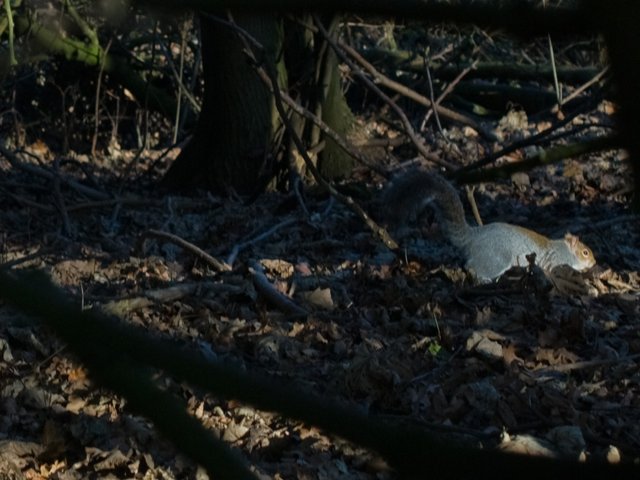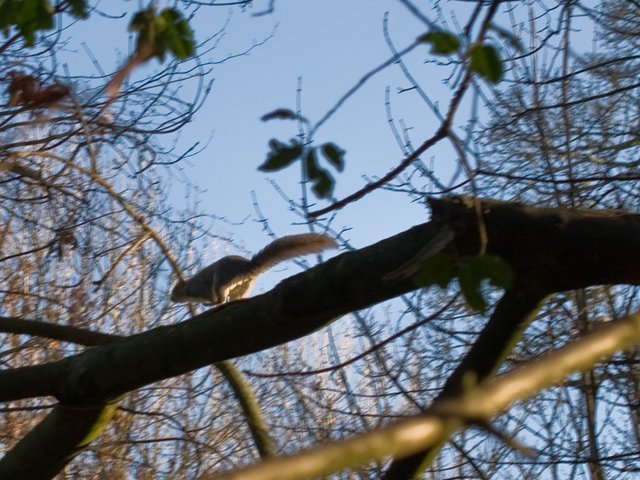 I was honoured by three beings who made their presence known to me . First was bulgy-eyed Wood Spirit who called out a greeting: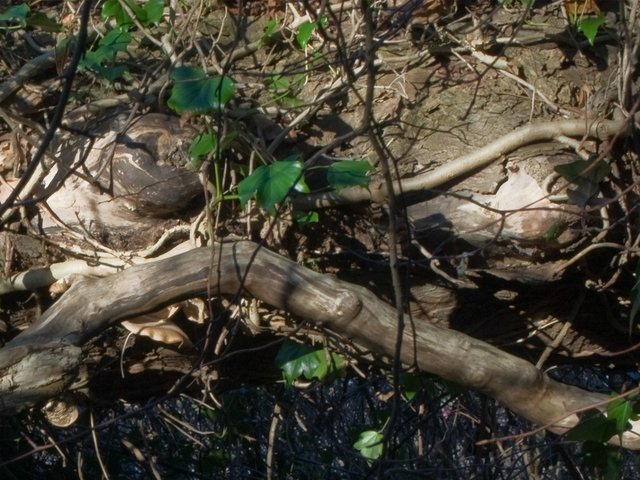 ...Little Crocodile sat with me in my spot, toothless jaws breathing in the fresh air as he assured me that all is well, everywhere: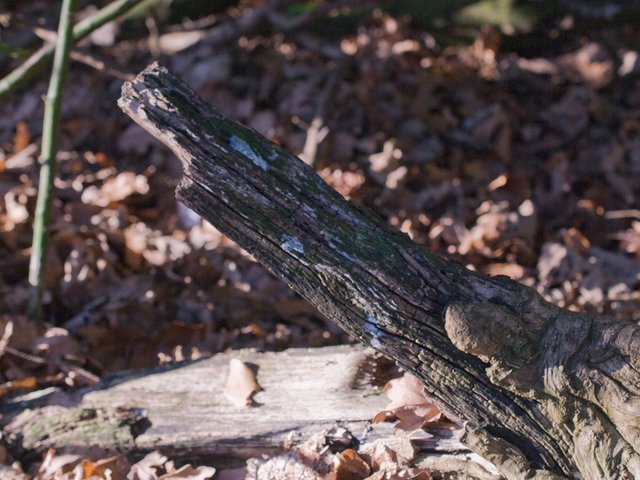 ...magnificent Tree Spirit's gentle vibes belied his grotesque features. How deceptive appearances are eh? He beckoned me over....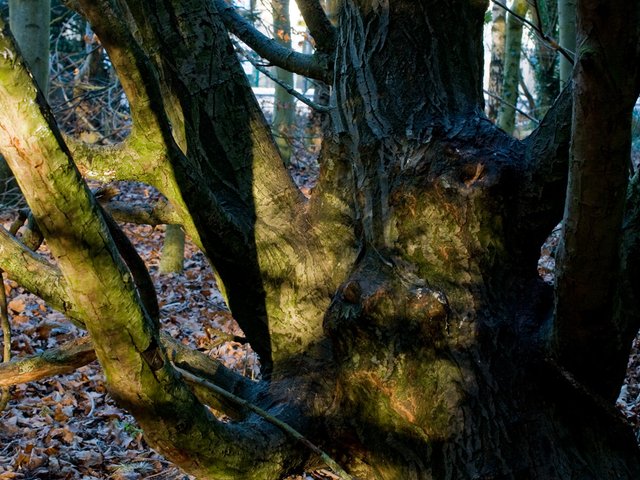 ...so that I might get a selfie with him looking on in mock severity, big softie that he is!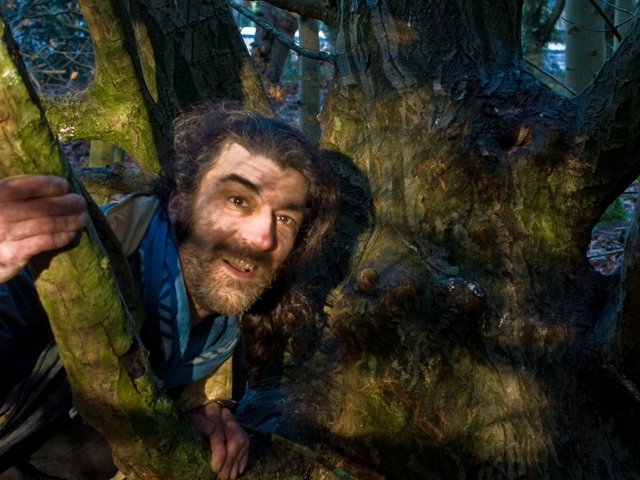 Thank you little neck of the woods, and all the resident beings you shelter and protect!