Since I've not blogged about Shanti for a while, she's been nagging me in her cheeky canine manner and I have given in :). She picked a set of photos from earlier in the summer, when the two of us had gone for a walk in the woods. I hadn't had my camera for very long at this point and we set off with it slung around my neck. I was still learning what was what with regard to settings and shutter speeds and most of the shots I took, although well intentioned, were not really presentable. It was still early days for Barge.
We walked for an hour or so, encountering light & shade, running water and dogs who ran. Nothing dramatic for a 20-month old German Shepherd who is out with the DJ (her human and a dogwalker by trade) for between 2-4 hours per day, everyday.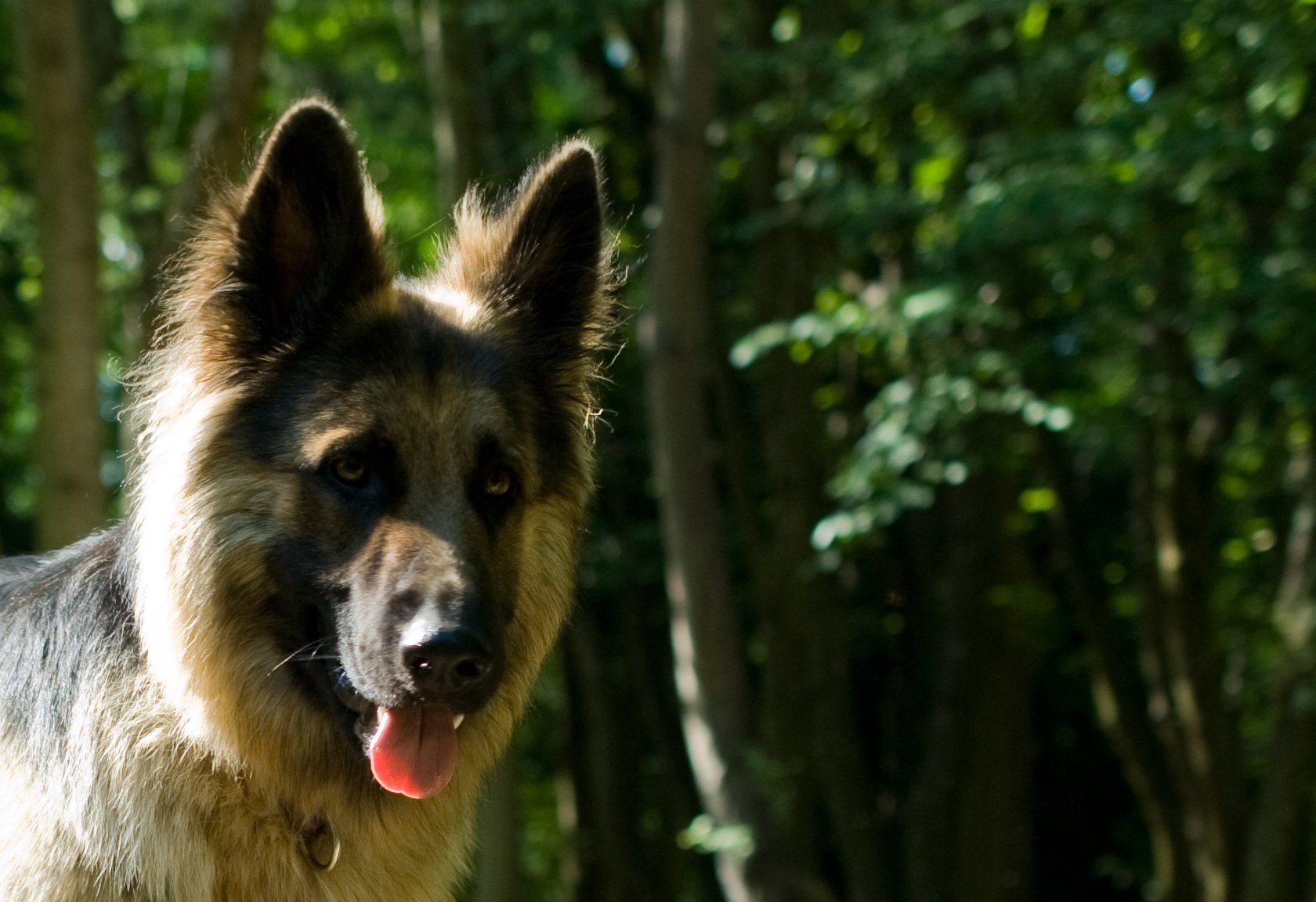 Photos taken with a Nikon D200 + Nikon AF-S 40mm f2.8 MG lens.
All images are sized to a width of 1680 pixels, so if you'd like to zoom in, you can use the right-click (CTR-click) options to 'view image'.
Thanks for stopping by.
🚣

A track and a trail to sniff
as light and shade drift
into the woods.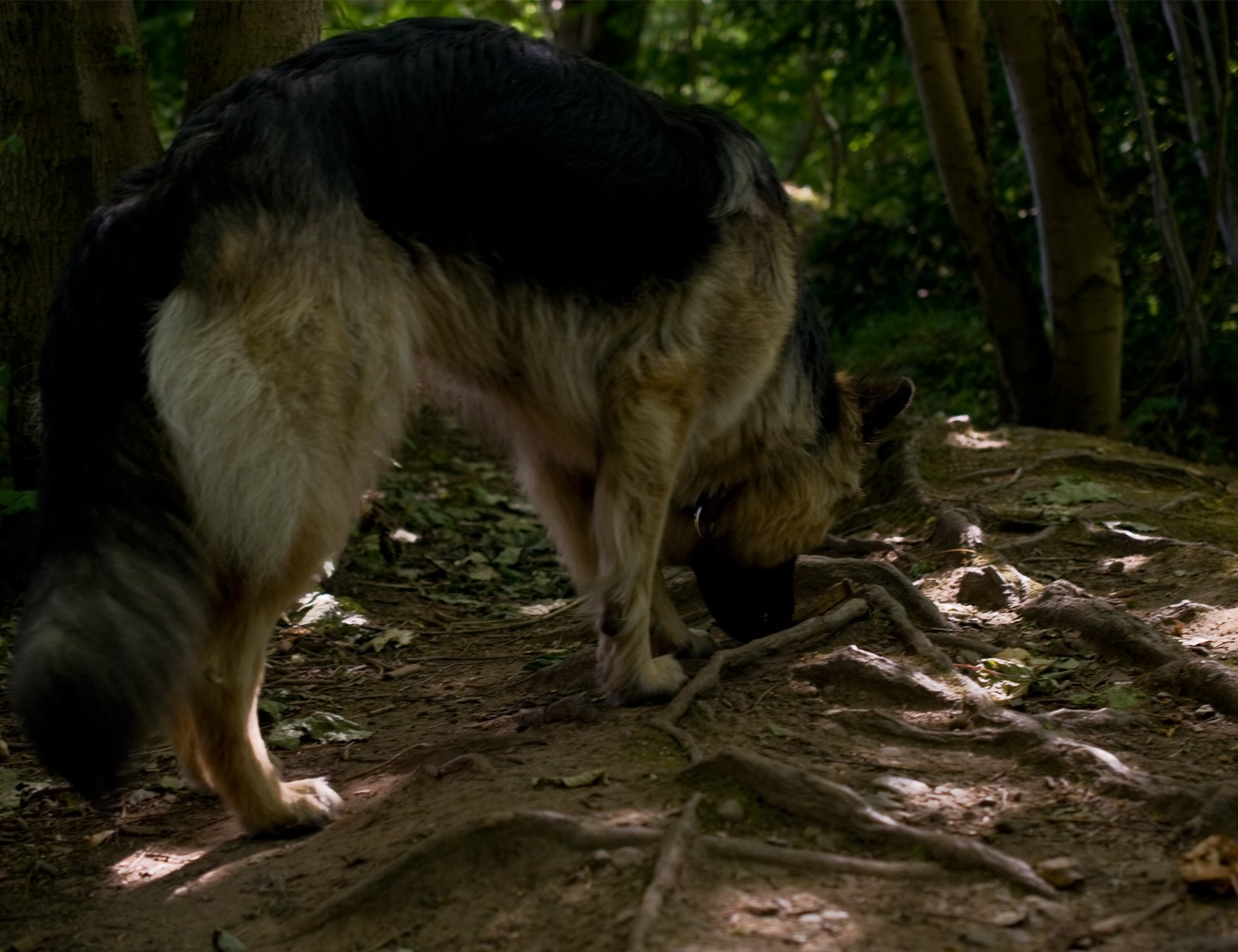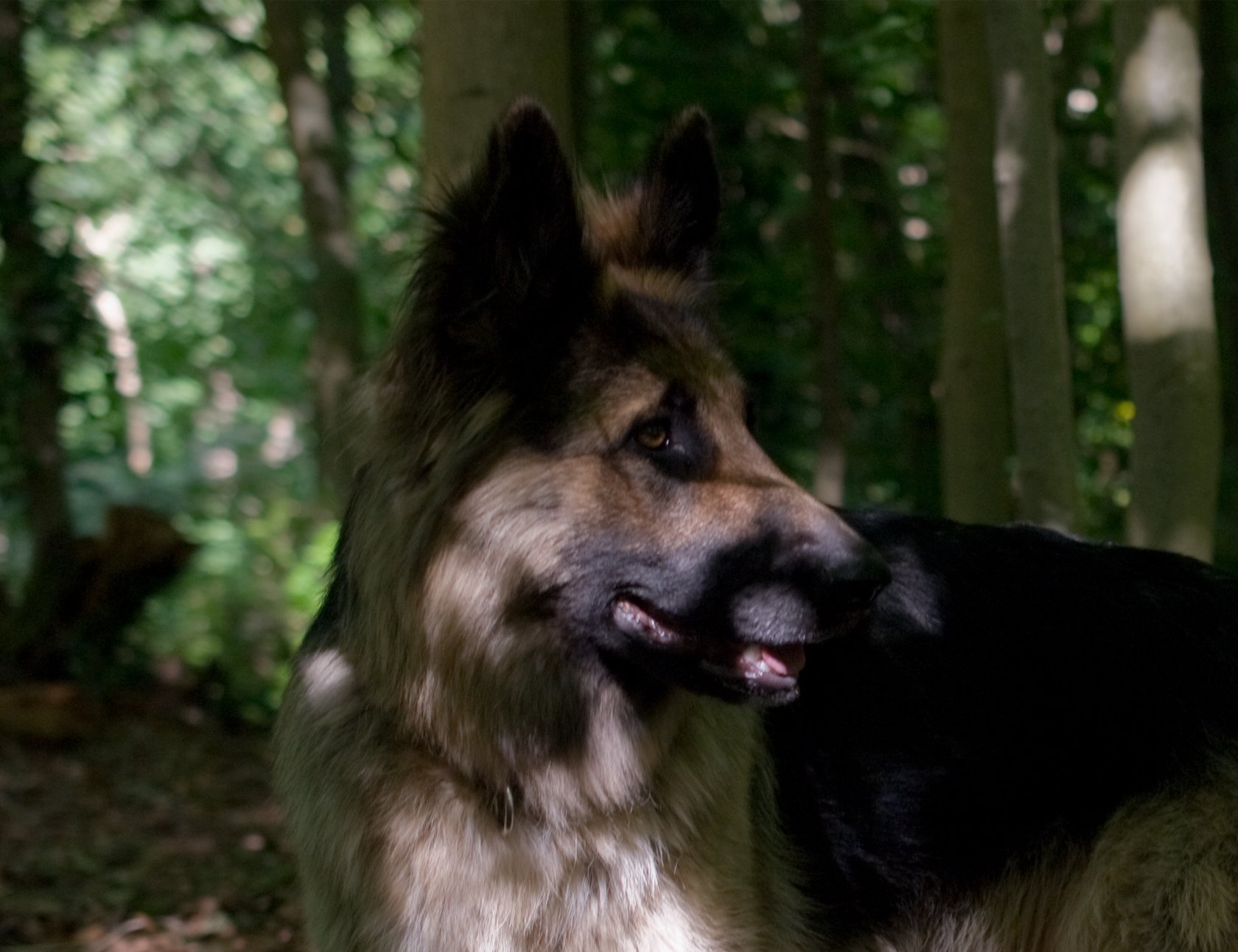 Badger setts around the grounds of a big Redwood tree
tunnels, a Rhododendron forest to see
"I'm off", sez detective Shanti.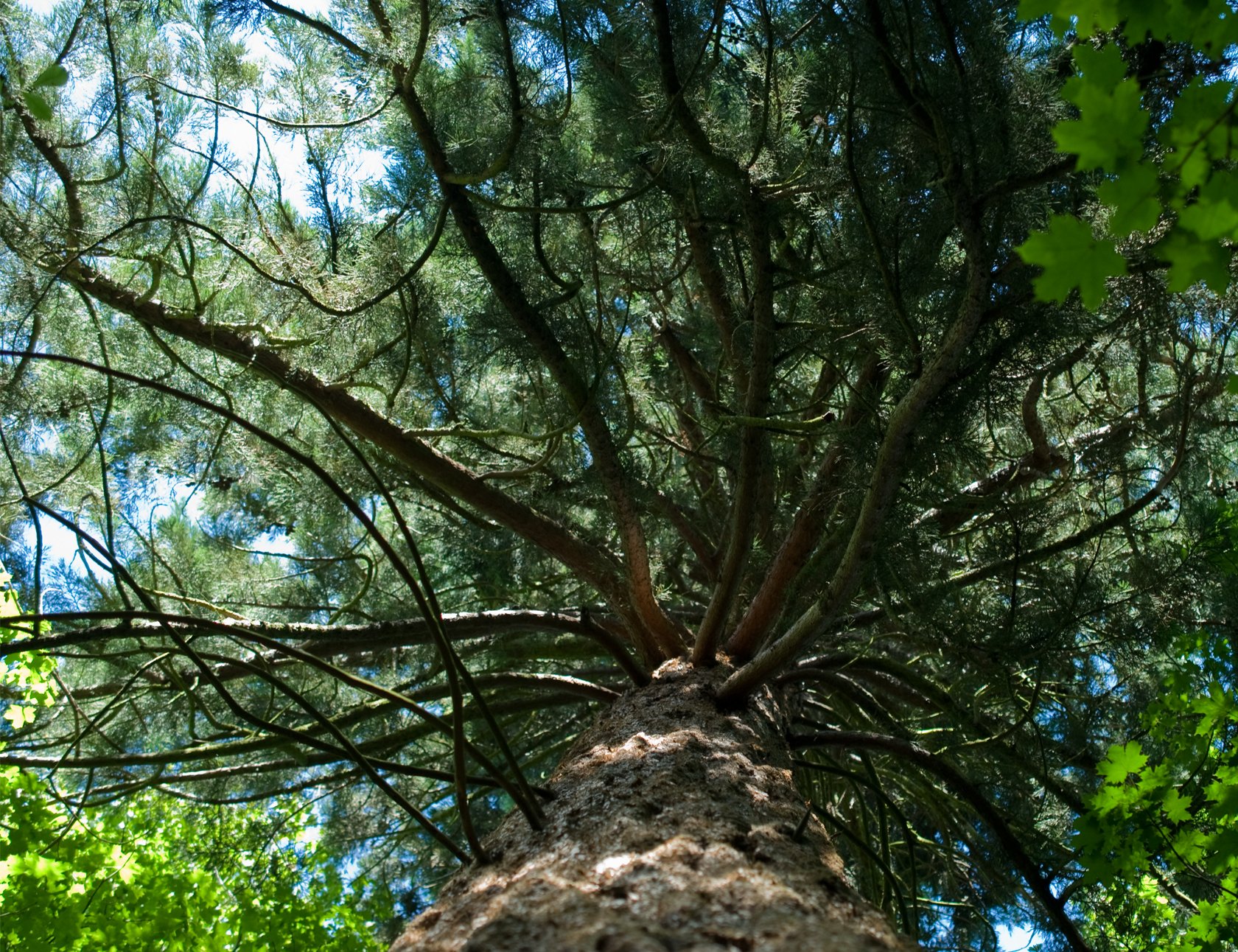 Swimstop Stickstop Splashstop
what's next Barge?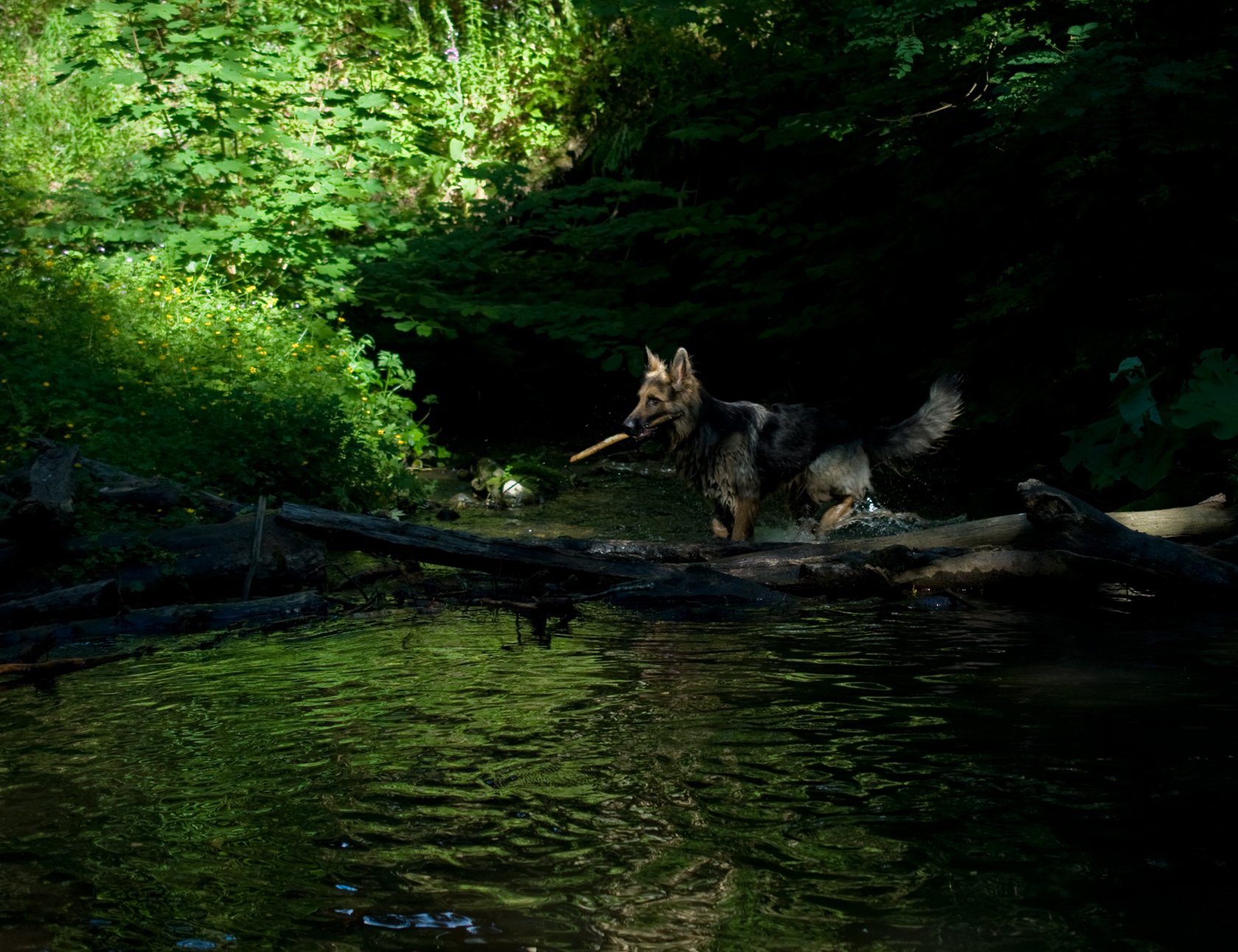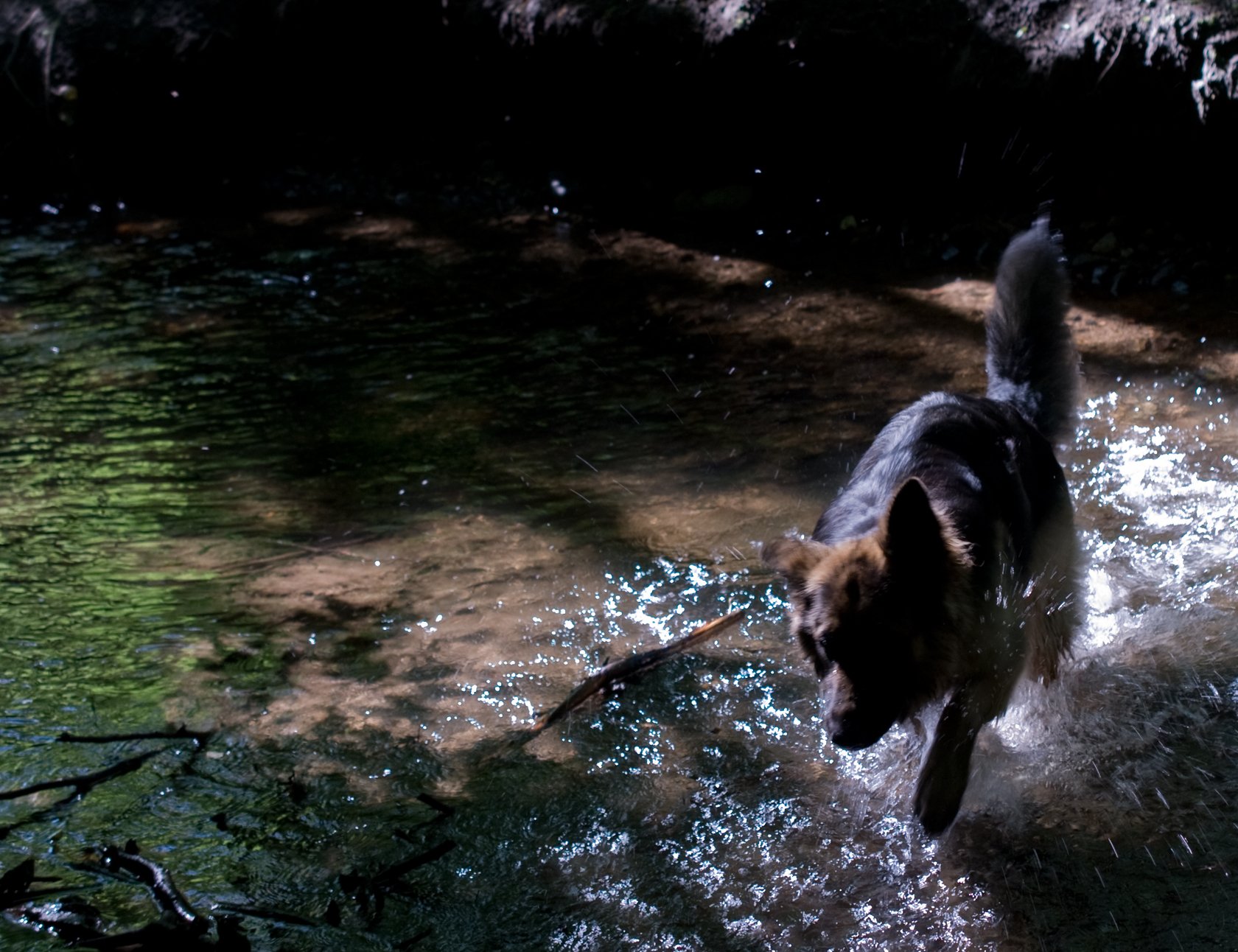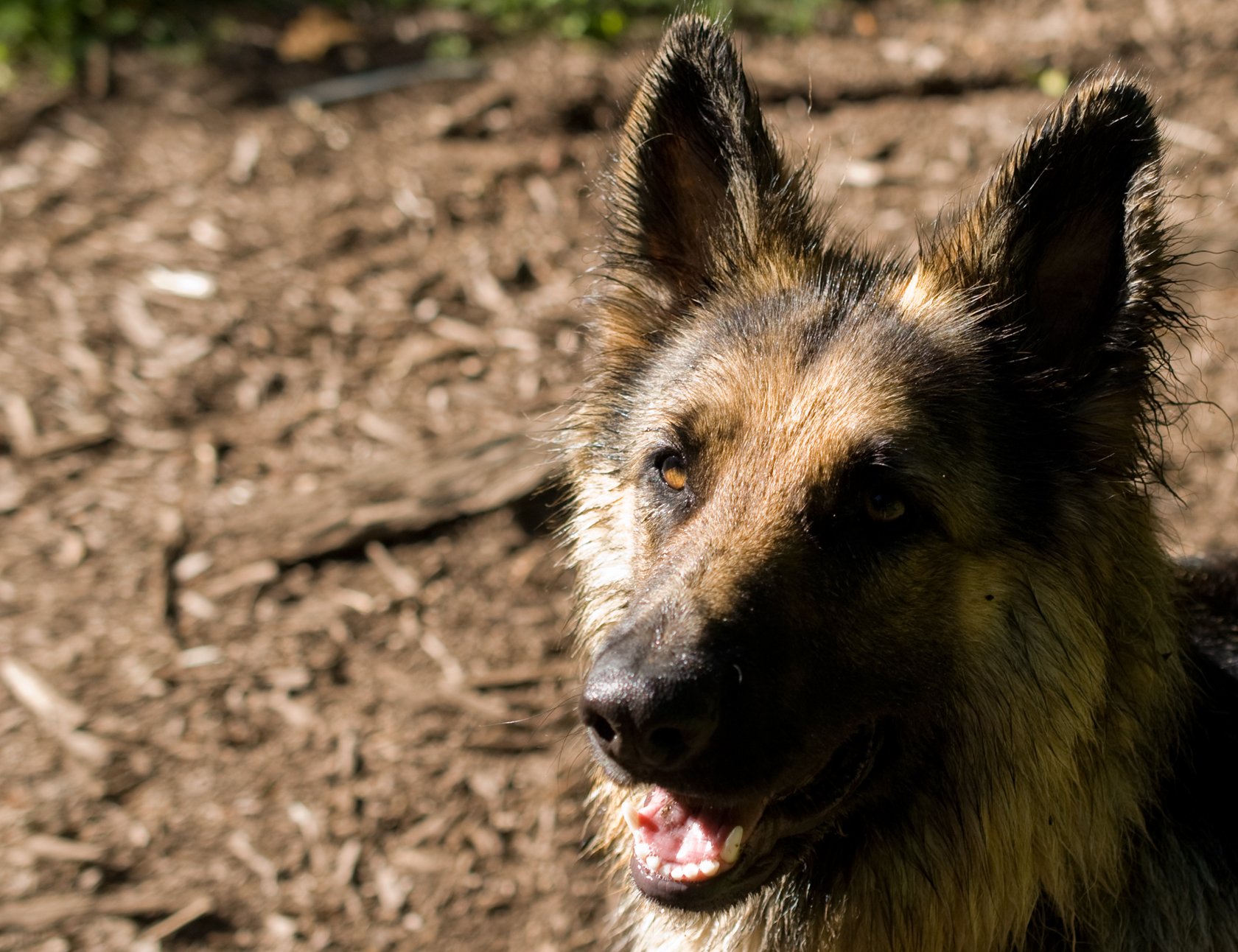 Barge: Awww, it's Princess Shanti, the archytypal Lone Wolf!
Shanti: What kinda thicko hyooman are you making yourself out to be Barge?
Have you ever seen a self-respecting Wolf with a collar that says "Woof Woof" eh? eh?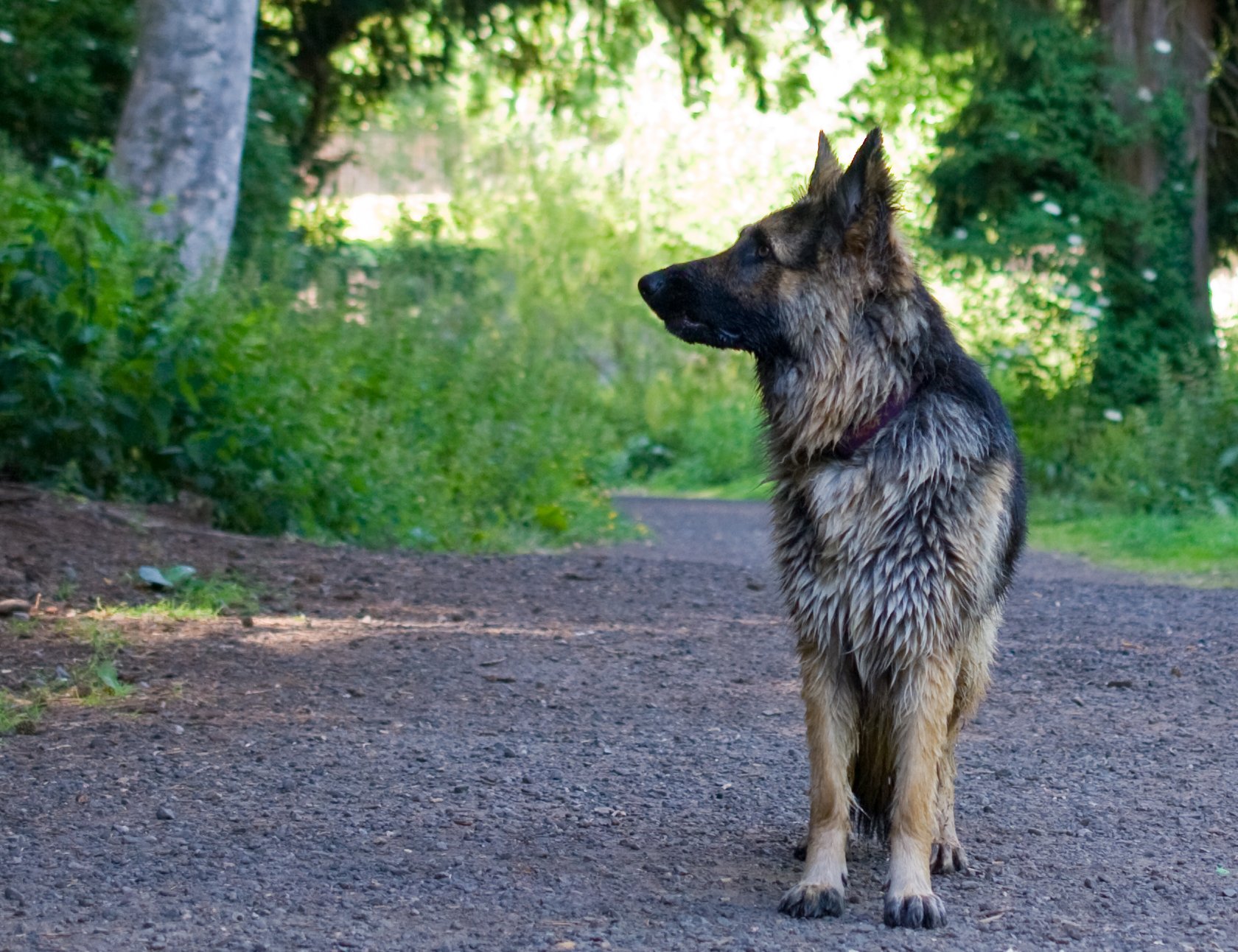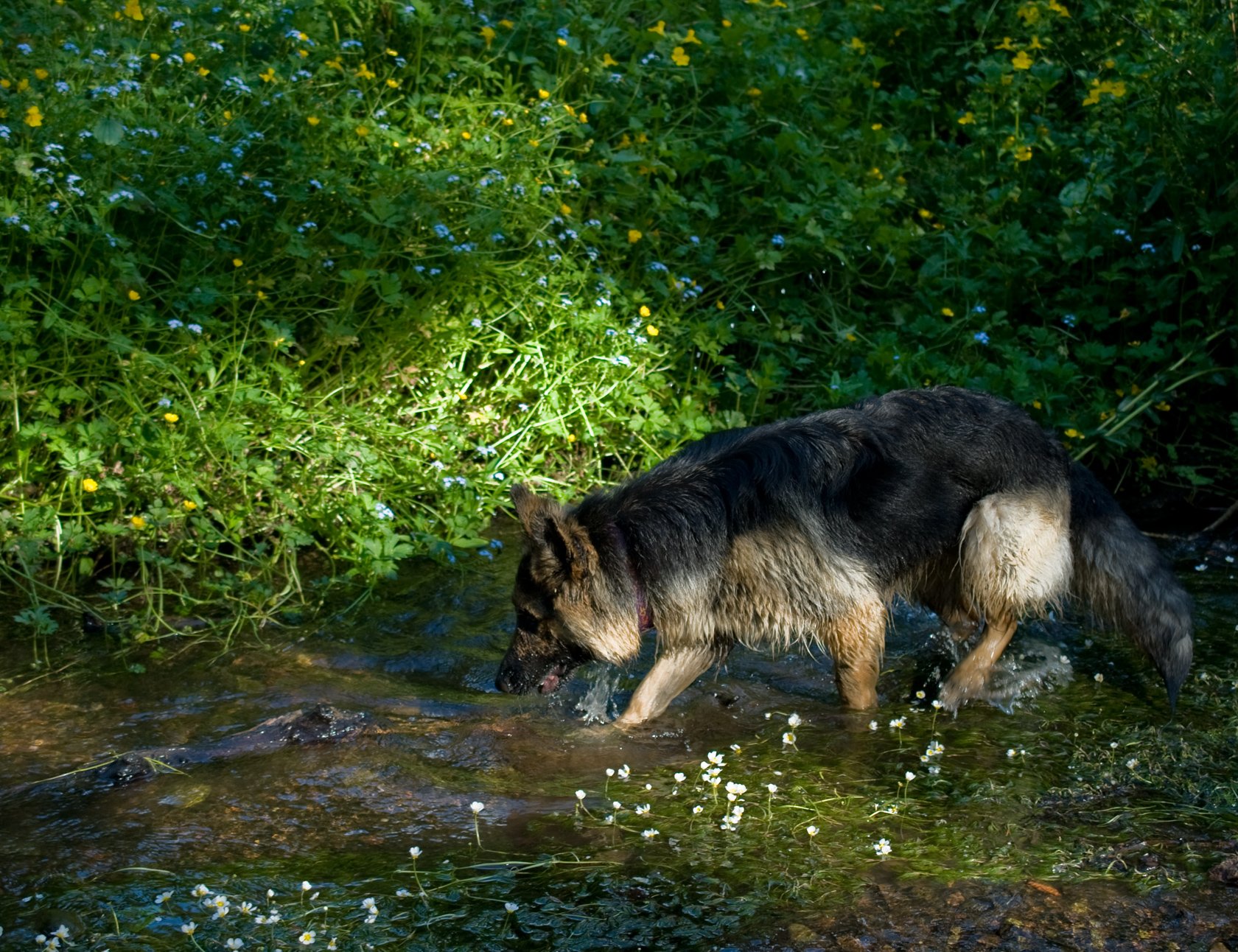 Hey it's goodfriend Tango!
...haha, and off we go!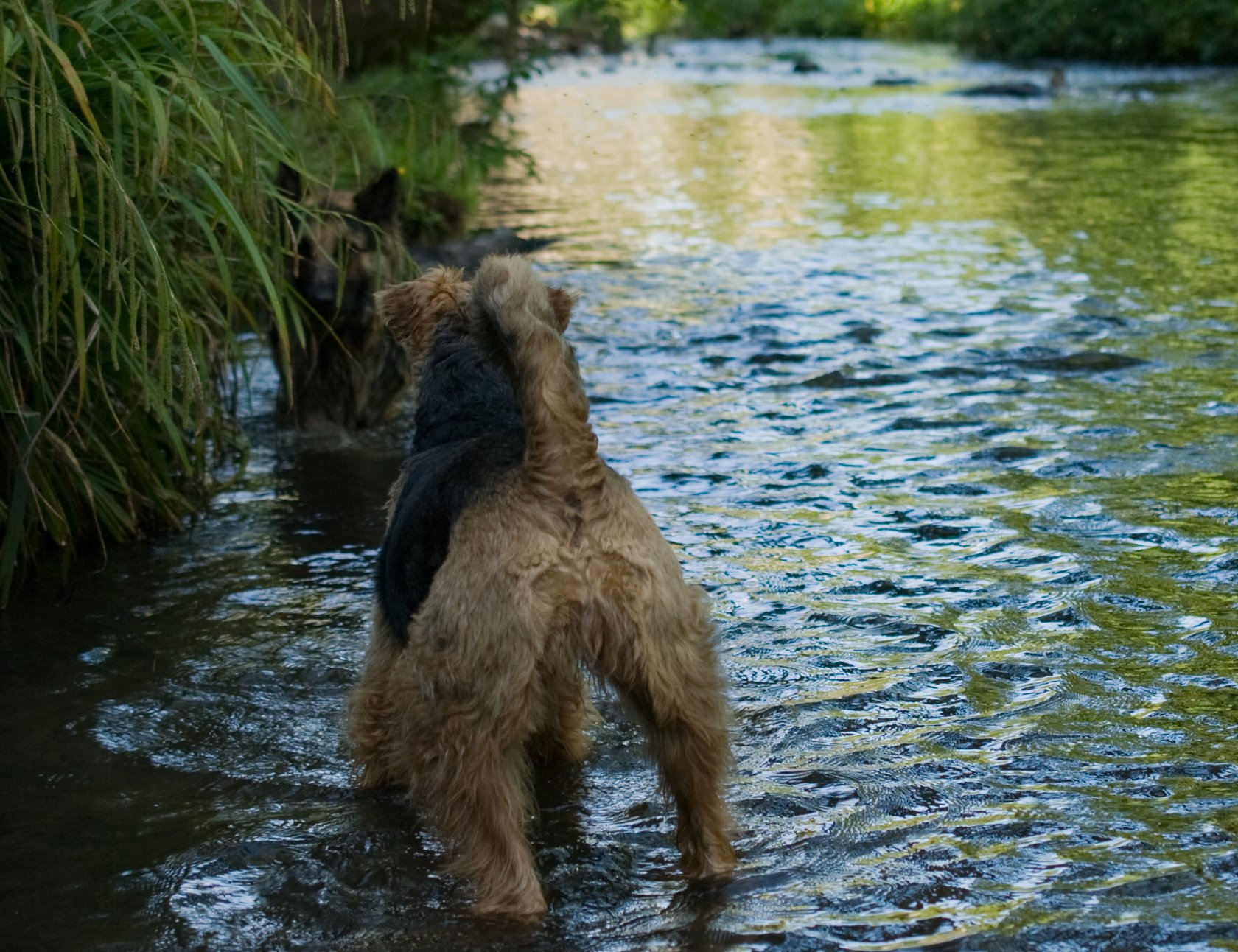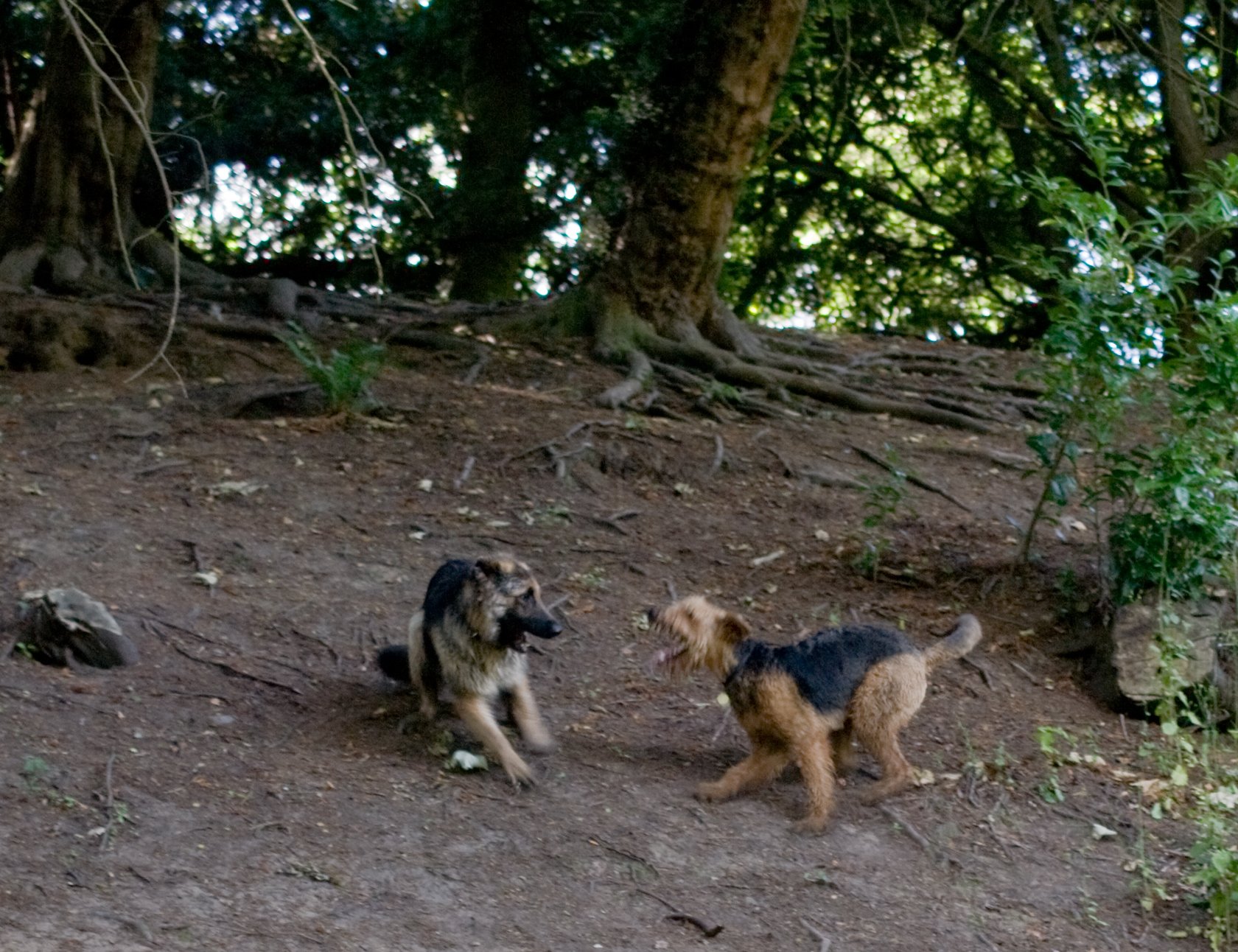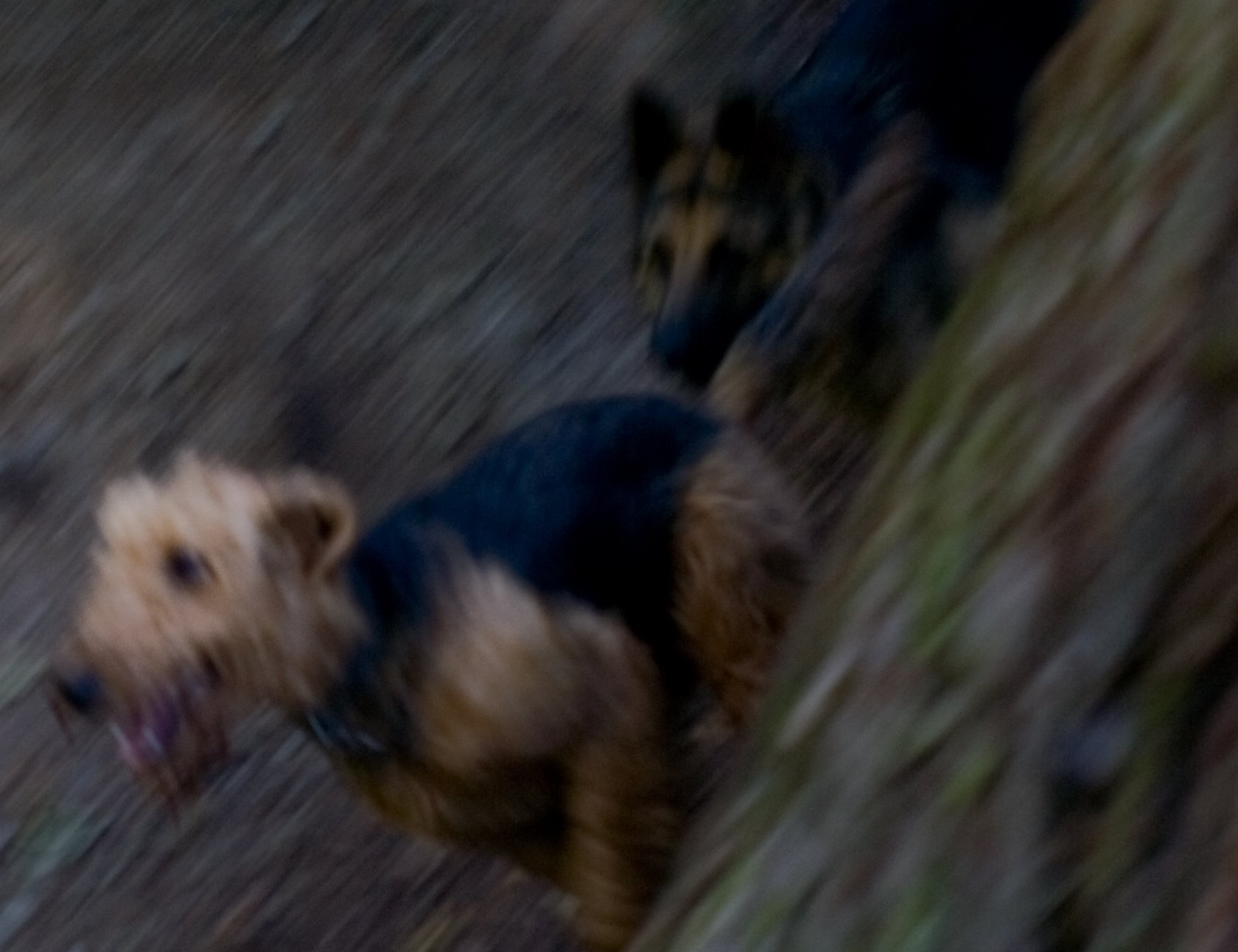 Another drink of fresh running water
then back home over the Trollbridge.