Tomé esta foto hace un par de semanas por pura suerte una mañana desde mi ventana. Tenía mi cámara cerca y un lente que me habían prestado la noche anterior, el Sigma 70-200 f/2.8 que es super pesado pero realmente bueno. Las guacamayas, cada vez mas comunes en Caracas, paran en el árbol de mangos varias veces por semana a desayunar.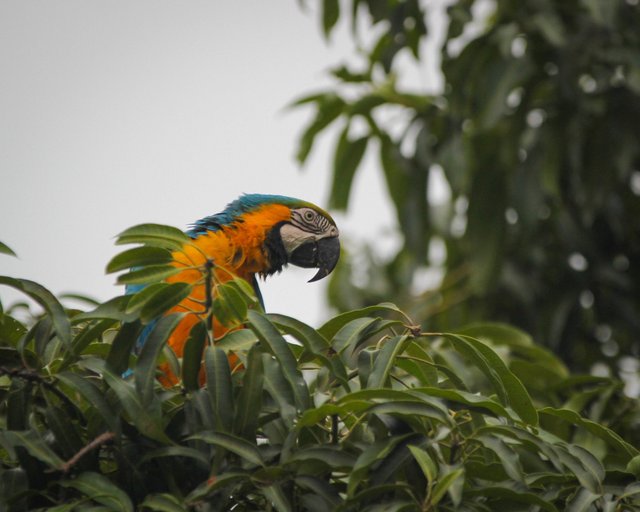 Canon EOS REBEL T3i | Sigma 70-200mm | ƒ/2.8 200.0 mm 1/125 ISO200
I took this picture a couple of weeks ago out of pure luck from my window early in the morning. I had my camera close by and a borrowed lens from the night before, the Sigma 70-200 f/2.8 which is very heavy but amazing nonetheless. Macaws are very common in Caracas and this one stopped on the mango tree next to my house to eat breakfast.