Source
Universal Abstractions
This post touches upon aspects of a couple of recent posts, but from a more fanciful and light hearted perspective. I've written extensively about spirituality, esoteric technology and conspiracy, I've covered this from a multitude of angles and I certainly haven't forgotten my warnings. But today I'm going to give myself a break (well a perceptualflaws style break) cast aside all my beliefs and simply play around with a couple of concepts. Just because I share these ideas doesn't mean I have to believe in all of them, but I enjoy exploring interesting thought perspectives so here we go.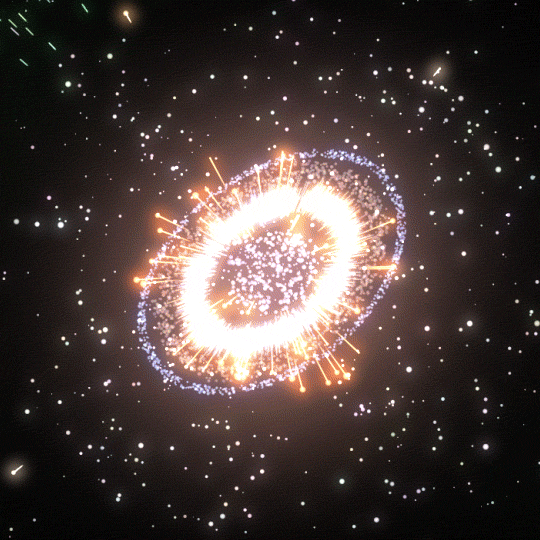 The Big Bang
The big bang is the currently prevailing theory (note the word theory) as to how the universe began, and it very roughly goes something like this. At the beginning of time all of the matter in the universe was concentrated within an infinitesimally small burning mass of density commonly referred to as the singularity.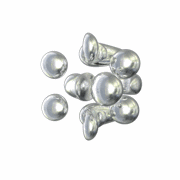 Approximately 13.7 billion years ago this matter exploded outwards and is still expanding to this day. A fraction of a second after the bang matter cooled enough to form protons and electrons. These photons and electrons are the building blocks of atoms and as such life as we know it. Fast forward another 300,000 years and the expanding universe had cooled enough for hydrogen to form. A thousand million years later (give or take a million years or so) the gravitational pull between particles began to accumulate matter. This matter eventually formed gas clouds, stars, galaxies, solar systems and planets and then us!
And here we are spinning on this magical profoundly wobbling blue ball of life, suspended within a fluctuating sunbeam.
You know I've always kind of thought that if you can get your head around and believe this "theory" then surely everything is up for debate? Indeed when you think about it if this wasn't the official explanation and we were sitting in the pub and I relayed this fantastical story, then you may be forgiven for thinking I'd been hitting the cider a bit too hard!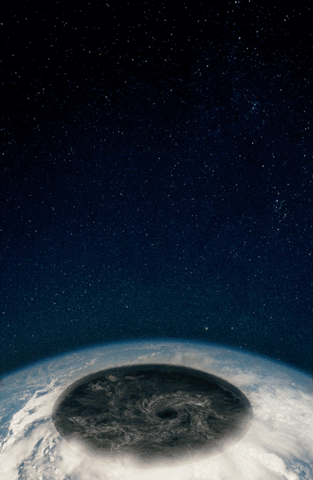 Wine In Hand
As luck would have it I'm now sitting down with a glass of wine in my hand so lets follow another perception. I do enjoy opening my mind and running with a few abstract ideas every once in a while. I find it greases the skids for my deeper trains of thought so lets see where it leads.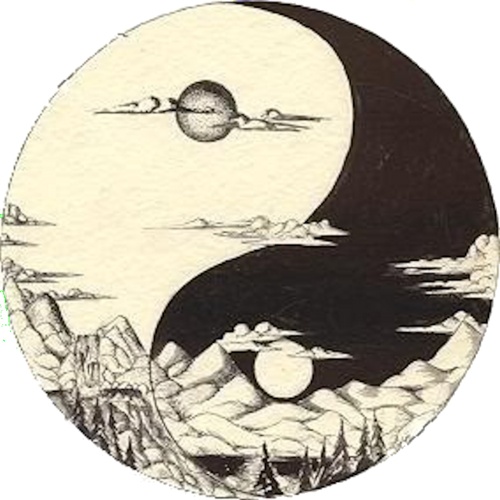 Source
Perpetual Polarities
In the beginning there were two highly compressed polarised energetic forces. Light/Dark, Good/Evil, Love/Hate I'll leave the interpretation up to you. For infinity they existed, suspended within the darkness until the day passed that a divine gravitational/magnetic pull (the hands of God) brought them crashing together. The resulting cataclysmic collision gave birth to the universe and scattered their energetic resonance throughout the expanding cosmos.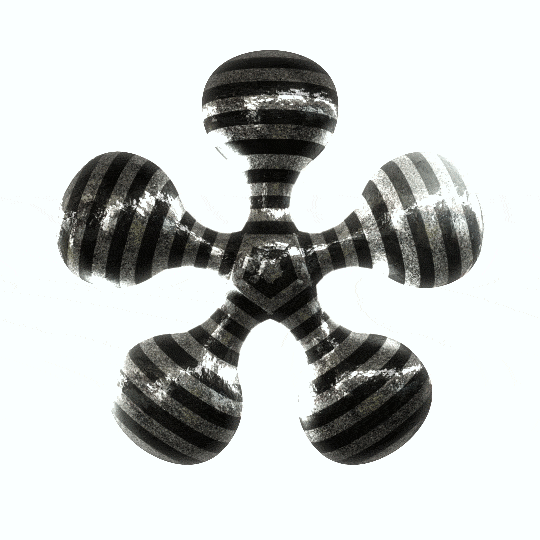 These divine polarities now reside within every photon/electron, atom and compressed form of matter. Dualities that now form the very essence of this living universe, both destroying and breathing life into it's every expanse. Life eventually rose to become the living embodiment of these divine polarities, hunter, prey etc etc. Over the course of millennia living matter became a conscious manifestation of these natural laws and dualities. But within this consciousness something magical appeared, the freedom of choice. Good/Evil, Love/Hate for the first time in the history of the cosmos the choices lay within each of us, what will yours be?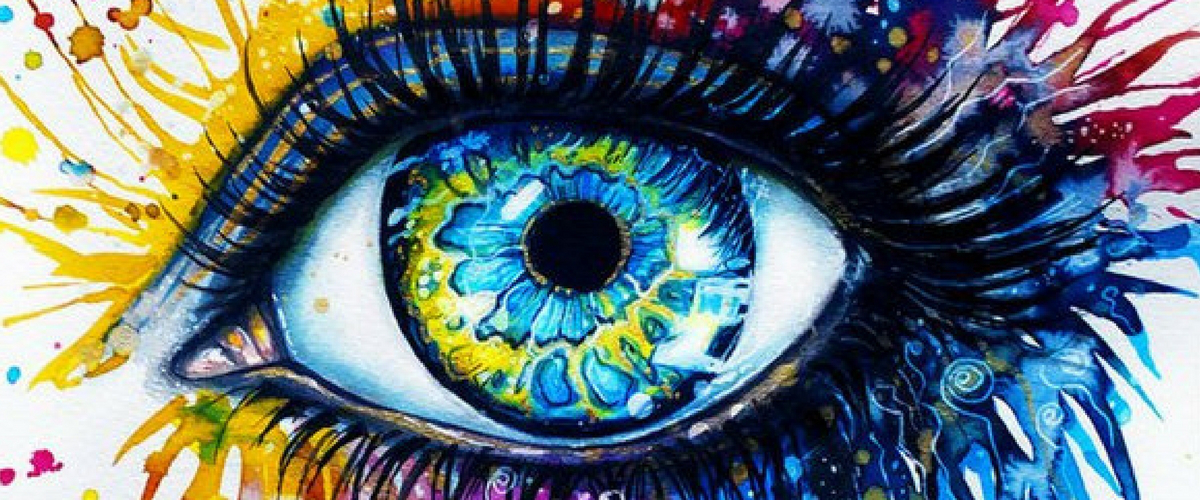 Source
The Self Made Big Bang
So let's back this up a bit and take another look at the big bang. I have recently discussed the cyclical nature of the universe Here and so for the purpose of this abstraction I'm going to observe the big bang as the biggest cycle of them all! This is a huge cycle of destruction and creation, a divine cosmologically resonating heartbeat that breathes life into the universe. A heartbeat that sets in motion a chain of events that will both destroy and once again breathe life into this universal resonance.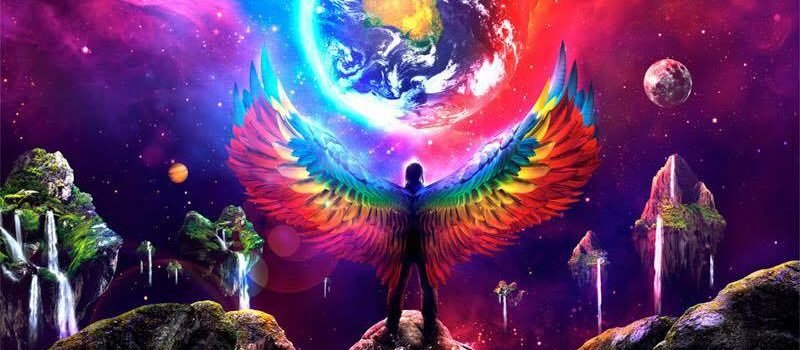 Source
Between Two Worlds
Each universal reincarnation gives birth to just one form of intelligent physical life. This life will is destined to become the catalyst that one again sets these eternal wheels in motion. The life form within this epoch is humanity and it's our destiny to both destroy and reincarnate the universe. For the next paragraph I briefly visit aspects of my previous post Here that focuses upon aspects of John M Smarts transcension hypothesis.
So let's fast forward far into the distant future with my previous explanation of STEM compression.
So the year is 2300 and what was achieved by a quantum super computer in 2017 can now be squeezed into a processor the size of a speck of dust. We have now reached the age of post technological singularity and are beginning an era known as STEM, the compression of space, time, energy and matter. Everything is compressed and miniaturised, more inter-connection, more compression, less energy use, less matter. Exponential increases in intelligence, we have reached a point of such compression and multi dimensional singularity that the space time continuum inverts and creates a man made black hole that literally sucks us in and then catapults us out of the solar system and into an alternate reality.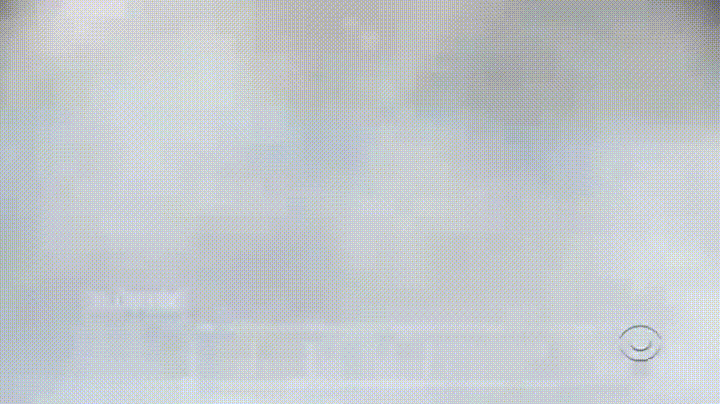 On the other side of this inverted reality we find a multitude of alien life that have been waiting for us to reach this next stage of self created evolution, the transcension. We then understand that all the pain and bloodshed spilled over the course of human civilisation has in effect been an elongated birthing process.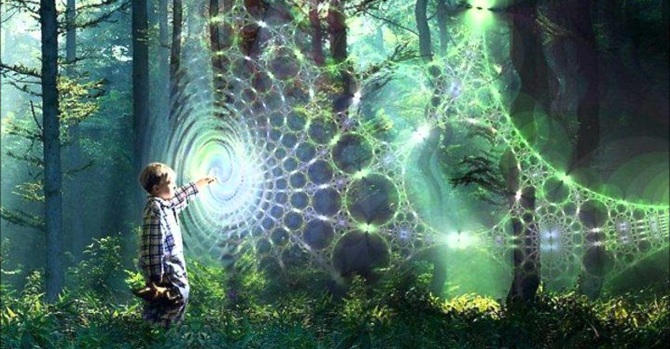 Source
The Reincarnation Of The Universe
The creation of this man made black hole creates a moment of singularity that within one millionth of a second both destroys and reincarnates the entire universal physical plane of existence. Thus the heart of this cycle of creation begins to beat once more. And so begins the steady climb to intelligence, the divine polarities encapsulated within one moment in time.
As we assume our rightful place besides both the creator and all that have come before us only then do we understand the grand plan. We also understand that the conspiracy was an attempt to keep us locked within this physical plane of existence, but my time waits for no man. Some amongst us seek to dance between realms and aid the ascension of the next intelligent lifeforms, whilst others seek to impede it. But that's a tale for another day.
Thanks For Reading

Written by perceptualflaws
Original Pictures by perceptualflaws
Gifs courtesy of @justcallmemyth
I'm proud to be both a member and supporter of the Minnow Support Project - brought to you by the hard work of: @aggroed, @teamsteem, @canadian-coconut and @ausbitbank,
discord channel: https://discord.gg/HYj4yvw