What Do the Games We Enjoy Tell Us About Income Inequality?
Have you ever played a resource-based game where the rich didn't get (at least) proportionately richer?
If so, was it any fun?
Did you play it long?
If we can't structure effective games like this, why do some think we can structure society like this?
I've been thinking about this more as I started playing https://prospectors.io/ which recently launched on EOS (I'm there as 1lukestokes1 if you want to say hi. Here's my referral link if you're interested.)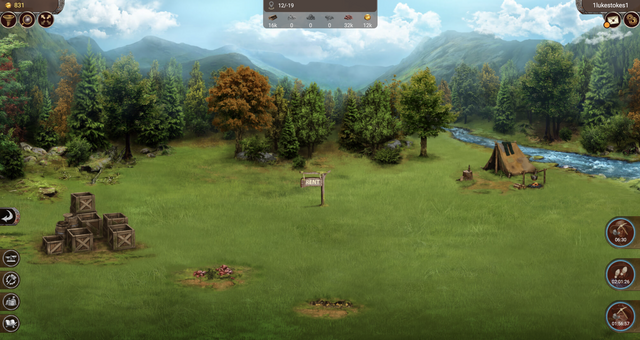 (More about the game later)
I asked this question on Twitter which created some interesting discussion:
There was also a rather large discussion on Facebook with over 50 comments (click through to see them all):
I think this is an important discussion to have. Many people have strong opinions and ideas for creating a perfect society with just the right amount of laws and regulation and motivational incentives to keep everything running smoothly and make it "fair" for everyone. The reality is we, as a species, don't actually want to live in that world. We don't create those types of societies when we have the opportunity to engineer societies within our simulations.
Now, I get that most people will say, "Life is not a game! You can't compare real life to a game." and to some degree, this is certainly accurate (games are usually made to be fun, entertaining, distractions from "real life"). But (and stretch with me a bit here), you can also make the argument that all decision making of conscious creatures which leads to what we call "real life" is based on game theory mechanics. Our brains process information, weigh various options, and respond, even if on a subconscious level.
Here's some of the FB discussion to highlight this point (there are many other great comments there as well):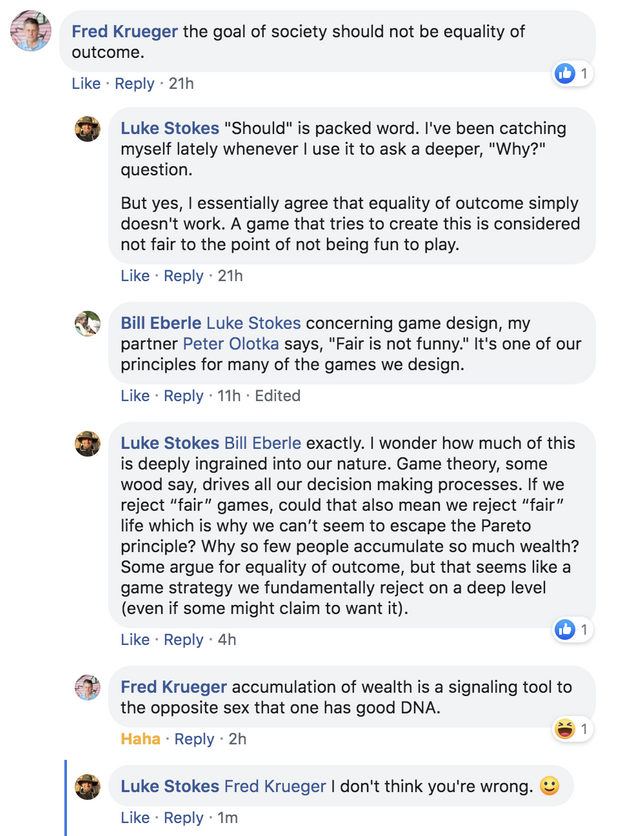 When people in the real world discuss the very real problems caused by out of control income inequality...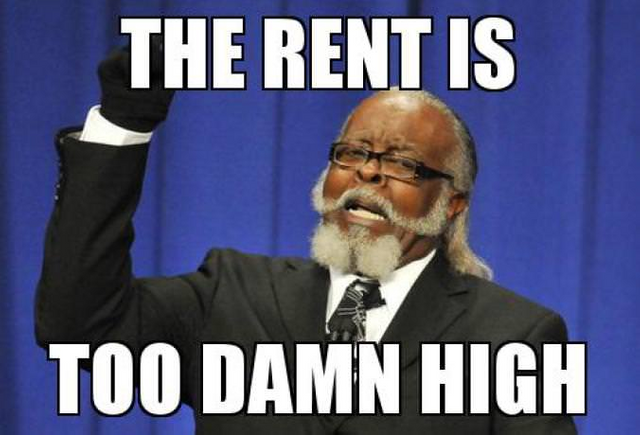 I can't help but notice, at launch time, the rent is also Too Damn High on Prospectors: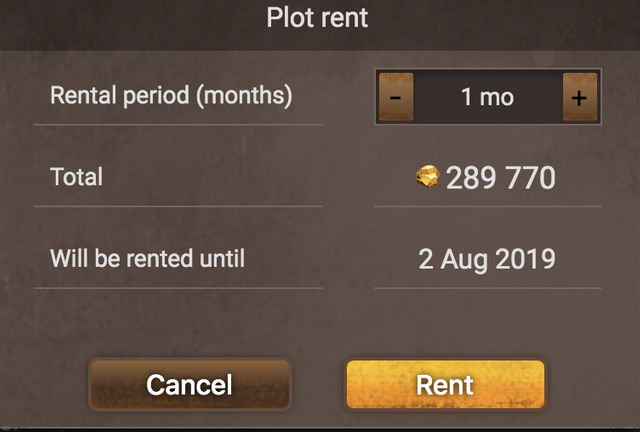 At the current PGL price of around $0.33 each, that's almost $100 a month just to rent a plot! When you add in the costs of buildings and such, there may not be enough resources to support that high value. Already we see "the rich" taking up the land with one account already controlling 82 plots and the game has only been out for a matter of days.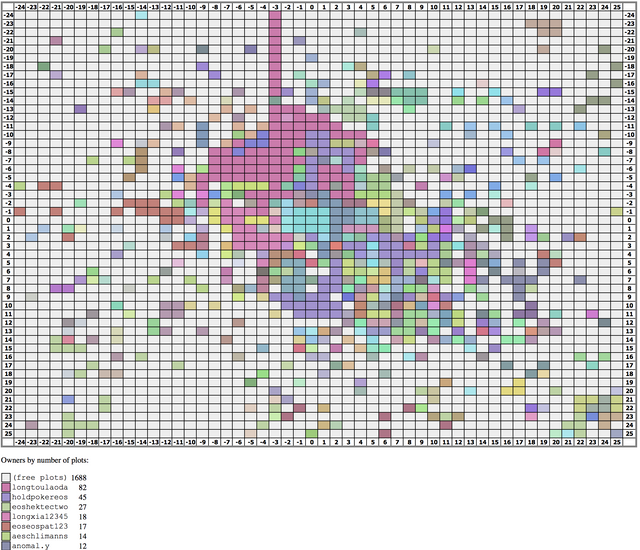 (via https://prospectors.online/)
Here's my thinking on this:
If we want a better, more equitable society, we can try focusing on some fundamentals about how humans function individually and collectively. We can simulate various solutions in both the digital and physical world. The success of these solutions, IMO, directly relates to how enjoyable they are or people will simply abandon them, unless threats of violence are used to keep people within the system (the refugee crisis we see around the world shows even that won't stop people). Equality of outcome not only doesn't work, but it's not something people actually want. Games built that way are not worth playing. Life built that way is not worth living.
Equality of opportunity... now that's something everyone appreciates. Some of the best games we create start everyone at zero. Would you want to play Monopoly if others started with an extra $500? Something else our games often have is a bit of random chance ("random" being the word we give to sufficiently advanced things we can't understand from a materialistic determinism perspective). Games also come with rewards, little dopamine injections which make us feel good and keep us coming back for more along with cool down periods to avoid getting overly stimulated (at which point the "feel good" part doesn't work as well).
As we try to construct things like Universal Basic Income (and how Steem might power it), we'd do well to keep in mind the role of motivational psychology. For example, creative work actually declines when extrinsic motivators are given. Non-creative, mindless, factory work does well with those type of rewards, but creative work (such as good quality content created here on Steem) requires intrinsic motivation.
See Dan Pink's TED talk for more on this:
I've discussed this before. As we think about the upcoming HF21 economic changes, we have an opportunity to reset our expectations and try to build a game (and a reality) worth playing (and living).
Unlike many good games we like, in the real world, we don't all start at zero. We have different genetics, different parents, different economic starting points, different governments, and different opportunities. When we show up in this world, it's essentially random what we'll get. We then spend our lives trying to make the most of what we were given. Some of us try to selfishly improve the world for everyone around us, while some try to extract as much value as possible and end the game with a "high score" (unfortunately, many don't even bother to define success before they waste their life pursing a failed version of it).
Maybe the trick isn't so much about trying to make everyone equal, but celebrating our different strengths and working around our weaknesses. Some games, like Cosmic Encounter co-created by my Uncle Bill in the 70's, start with each player as a different character. Those games are more advanced, more nuanced, but also fun. Maybe we just need more games to teach us how to work with whatever we are given.
One part of this game, I think, is resetting everyone to zero and starting a new round. In a sense, that's what https://www.palnet.io/ has done, and so I'm participating with this, my first post here. We'll see how this game plays out. :)
And, just for fun, here's a video showing one possible path forward using full Anarcho-Capitalistic rules for the game:
Clearly, in the "real world" things wouldn't go exactly this way, but I do think increasing freedom and autonomy does allow for creativity and that creativity is going to be needed to face many challenges our species and the life on this planet is facing.
Here are the original questions again for discussion:
Have you ever played a resource-based game where the rich didn't get (at least) proportionately richer?
If so, was it any fun?
Did you play it long?
If we can't structure effective games like this, why do some think we can structure society like this?
---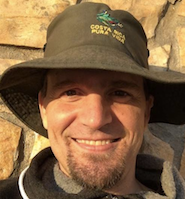 Luke Stokes is a father, husband, programmer, STEEM witness, DAC launcher, and voluntaryist who wants to help create a world we all want to live in. Learn about cryptocurrency at UnderstandingBlockchainFreedom.com







I'm a Witness! Please vote for @lukestokes.mhth