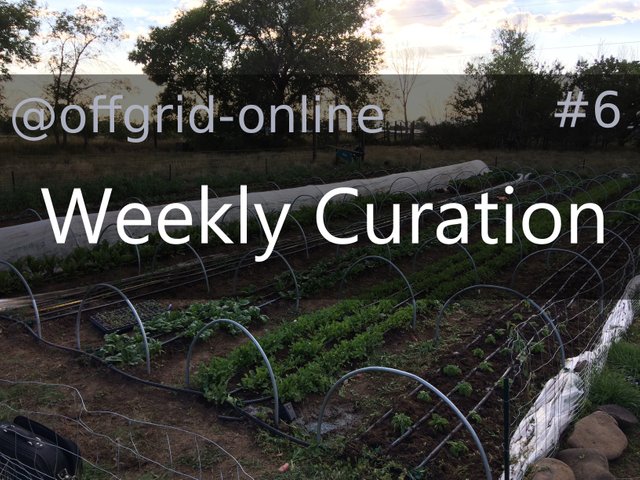 Welcome to the sixth installment of Offgrid and Outdoor Living content post exploration - Now on Thursdays. Every week I am amazed to find people on Steemit that I had not seen before - creating excellent offgrid and outdoor living content. If you write posts that you feel should be featured in the weekly curation, be sure to leave a comment - @offgrid-online would be happy to follow your posts :)
---
---
---
Offgrid and Outdoor Living Posts:
---
---
"Farmer and musician living in Taos, New Mexico"
---
---
---
"All Original Content!!"
---
---
---
"----------------- Retired and living an off-grid lifestyle ----------------- Hans Jurgen: favored by God, tiller of the ground"
---
---
---
"Franco-American Traveler, Artist, Homesteader and The Permaculture of Things with Anarchist Tendencies"
---
---
---
"nature lover and philosopher. rabbit dog"
---
---
---
"recipes, poetry, permaculture, nature, recording engineering, rare disease/endocrine research, freethinker"
---
---
---
"I'm a lifelong tinkerer, and technology enthusiast. My aim is to empower others with knowledge to take care of your health, wealth, and self actualization."
---
---
---
"Artist Obsessed with Truth"
---
---
---
"@ecoTrain Driver. Supporting people who make this world a better place!"
---
---
---
"Anarcho-agorist, Writer, Researcher, Zero Waste Coach, Raver, DJ, MC, Producer, Documentarian, Proponent for Psychedelic Medicine"
---
---
---
"Crypto Follower"
---
---
---
Thank You to all the above Authors for sharing their Off-grid and Outdoor Living knowledge and experiences.
---
Contest: Favorite Hand Tool or Combination :: 6 SBD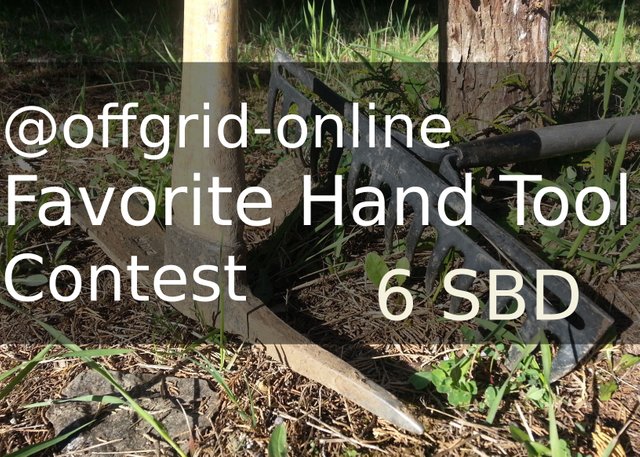 Entries accepted until 6PM Eastern time Sunday, Results will be posted after the contest has closed.
A surprise from @mountainjewel - 50SP delegated to @offgrid-online. We are very grateful for the trust and will continue to promote quality Off-grid and Outdoor Living content. Many other individuals and groups have been very supportive - it's great when we can work together to achieve our similar goals. It has been a pleasure, we Thank You.
Other Groups and/or Curations:
Follow @offgrid-online for the Weekly Review and Contest Information.