@tipU Voting Service Update: STEEM MONSTERS Lottery Added!
Hi guys, today I've got another update to the @tipU voting service - from now on vote buyers will have a daily chance to win STEEM MONSTERS booster packs :)
---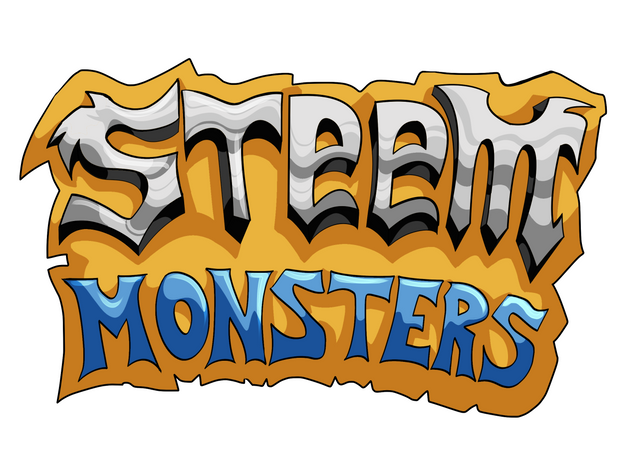 ---
OK, so previously there was a daily lottery where vote buyers had a chance to win steembasicincome share.
I've decided to switch the prize to STEEM MONSTERS booster pack for the following reasons:
Why STEEM MONSTERS are awesome:
this is one of a very few projects that bring value to the STEEM blockchain from outside the STEEM ecosystem - people can buy the cards with BTC and other crypto, which is than used to buy STEEM. The more money in the STEEM ecosystem, the more money every steemian has.
it promotes STEEM
it's fun!
Why receiving STEEM MONSTERS Booster Packs is super cool:
you can send it to someone else
you can open it and sell the cards on the open market (maybe you'll get some legendaries?)
you can open it and start to collect it. When the gameplay mechanic will launch, it's gonna be fun!
Every Booster Pack is worth $2 and @tipU will send one pack to random voting service user daily :)
Simply login with your account (trough secure steemconnect) and you will be welcomed with a information that you have received gift from @tipU :)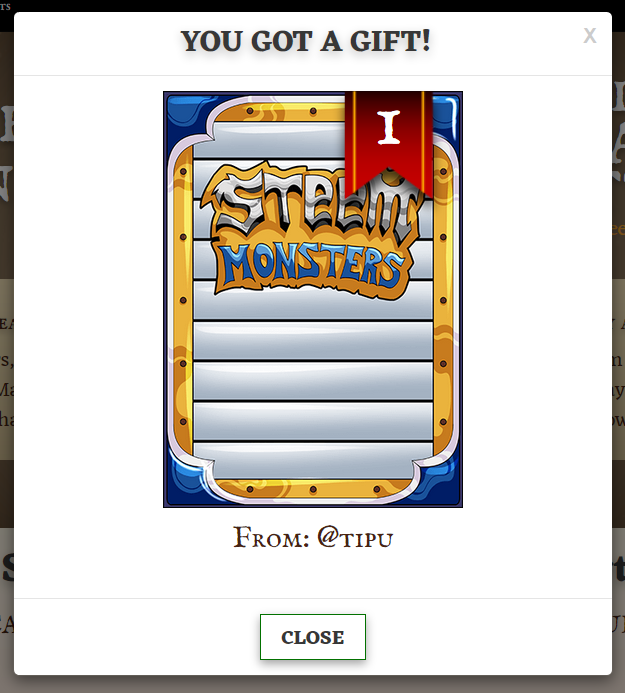 Now you can go to Card Packs tab and from here you can decide what you want to do with the Booster Pack:

Currently STEEM MONSTERS are still in development so for now you can only collect / exchange the cards but soon the tournaments will begin - you will be able to win STEEM, SBDs, upvotes, Cards, and Card Packs just by playing the game :)
Also - be sure to vote for @yabapmatt and @aggroed, the STEEM MONSTERS developers, as witnesses - they're doing a lot for the STEEM ecosystem :)
Hope you like it and see you soon!
---
If you would like to know about @tipU voting service, please click this link - cheers!