#Contest: Week 9 - Pay It Forward Curation contest by @thedarkhorse - My Entry
PART 1: MY THANKS GIVING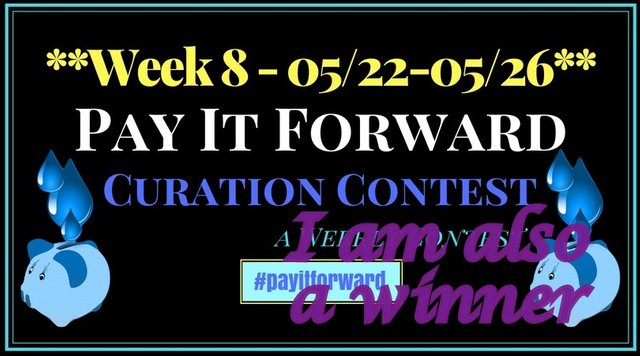 First thing first, before going into the details of entries for contest #9 I would like to say few things. Everyone in this universe craves for recognition and same must be for the members of this Steemit platform too and I would like to share my happiness for acknowledging my effort in Steemit and I wont hesitate to say that it is for the first time. In simple terms I am being paid finally in the Pay it Forward contest. I was delighted and I thought of congratulating the brains behind this, so here is the link Please have a look.
Now I decided even if I won't post anything for 2-3 days and whether my entry is worth or not I decided not to miss any further Pay It Forward Curation Contest by @thedarkhorseand and here are my entries.
PART 2: MY NOMINATIONS
FIRST [email protected]
Featured blog Movie review - Transformer 6 : Age of the Jaeger Kaiju Hybrid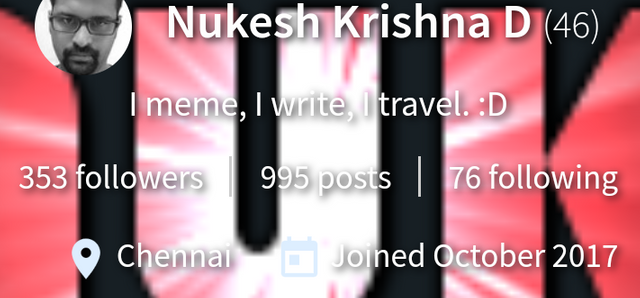 As I mentioned in some of the posts and comments here, I grown up in this strange looking Social media platform (just an exaggeration to indicate how complex the different aspects related to this site) without a mentor – sadly the person who informed to join here is not a steemit member but an active one in twitter – or a guide and even after many months it took a lot of time to realize that there are some communities from my country too.
And as I spent some time in discord to familiar with the community details, members etc and while gone through their profiles I came across an 18 days old post which caught my eyes, in fact it surprised me that two Steemiens who might be who and who of the discord channel met in real in a nice and famous – A vegetarian Restaurant chain located in the many parts of the world which includes Paris, Hongkong, Australia apart from Arab countries – restaurant with the purpose of discussion over how to grow in Steemit and how to help minnows and newbies.
It was a delight to know that few members are really concerned about it. I am sad in the event because I was in the same place after 10 days or so for a week. Hope next time I could meet these people.
Though Short the blog was an eye opener for me where some of my concern is also raised between them during their discussion. See the link if a for interesting read.
@inuke has also hosting some competition and one of his latest series of blog was about a childhood craze namely Samurai Jack that most of the Steemiens might have came across in their past.
See the link
SECOND NOMINEE @cassyjanine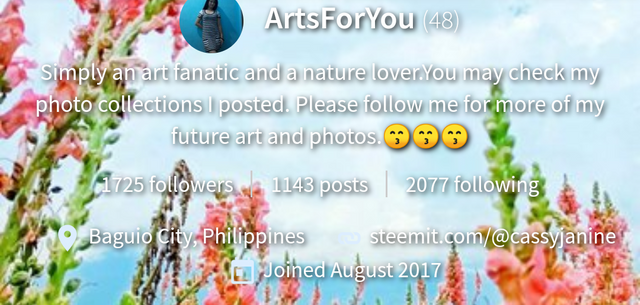 Featured blog Let Your Darkest Time Covered With Those Who Are Enlightening You: ART BY @cassyjanine
Though I had few names in the list, but thought of surprising a member that I came across through a recent interaction on my post. From some of the replies I realized @cassyjanine
have some kind heart and when I visited the profile it seems to be that she also have a heart with compassion. Adding to this specialty @cassyjanine is an artist too.
The link shows @cassyjanine's special charector with a video and sketches showing stage by stage of the art she created with a real subject in the mind which eventually looked like succeeded in it.
But what moved me were few lines that had penned as an introduction to the drawing or the description on theme that had chosen for the art. May it was something I had experienced over brief period of time or many others like me. I am copying those lines.
Trully in life, darkness may come and cover our colorful life but let us stand firm and look into what makes us a better one. Let the light shines into us.
Before winding I would like to thank all those participants in this great contest and wish then success in their Steemit journey.
With Kind Regards,



here