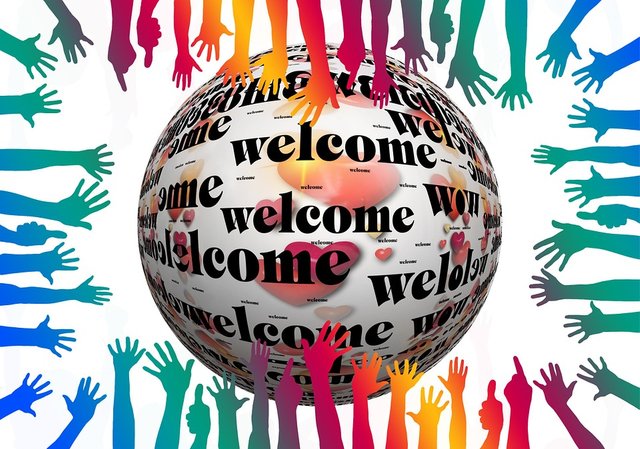 Even though Steemit is still in beta user onboarding and retention is still an extremely important piece for us to pay attention to. It takes time, money and/or effort to be able to get new signups and keeping them around. I was reading this article called The low hanging fruit of user onboarding and it got me thinking on how we could apply some of this towards Steemit.
7 Day Active User Chart on Steemit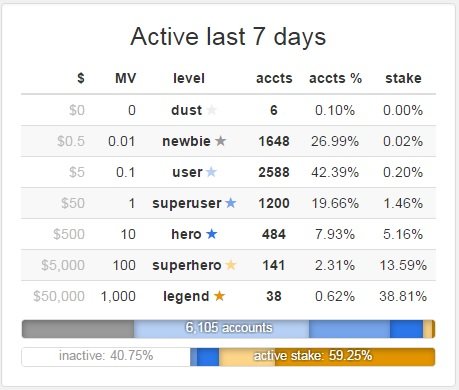 Total User Chart on Steemit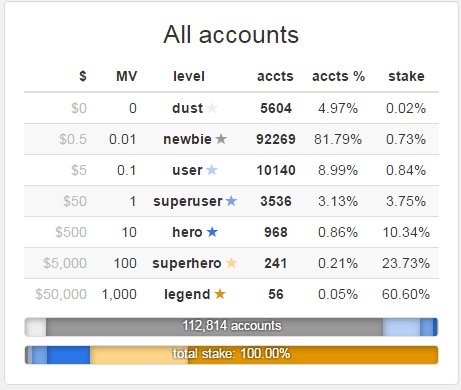 Both Charts taken from Steemd.com
While it's not perfect, I tend to watch the 7 day activity charts when seeing how many active users we have on Steemit. Being active in these statistics is defined as making a post, comment or placing a vote over the last week. The above activity chart shows us 6,105 active users in the last 7 days, compare this with 11,098 active users (over 7 days) from October 1st. Anyone that is curious on seeing some of this statistical history can find it on @xiaohui's blog where they regularly provide updates on these stats.
We can also see that the number of new users per day has dropped from 576 on October 1st to [211 on November 22nd.] While we are still getting new people to join us here on Steemit, we have to see from this that we have been loosing a lot of our active userbase, more than the new people we've been taking onboard.
My Point: We Need to Know Why They are Leaving, How to Retain them Better and Potentially How to Get Some Back.
The article of The low hanging fruit of user onboarding hit on some interesting points that we may be able to make use of here on Steemit to not only help onboard new users, keep those already here engaged and potentially try to recoup some of those that we lost. So let's break this down across the different user types here and try to look at them separately.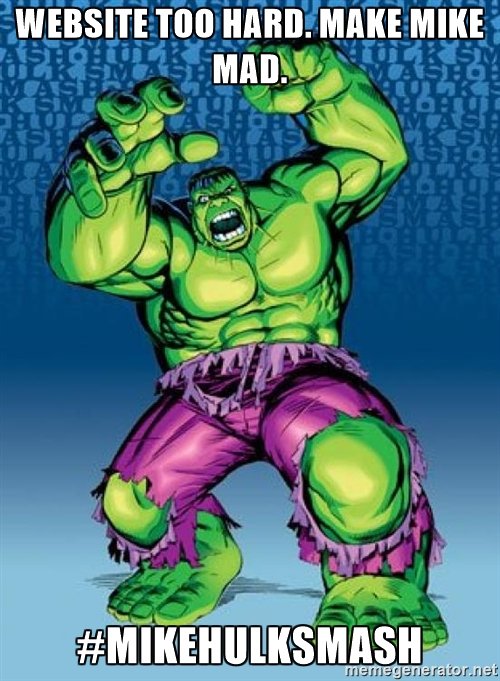 Short Trial Users
These users signed up on Steemit it to give it a try but didn't feel like it was for them. Some of these trial users found it to be to difficult and probably bowed out within a week at most. Development of the 'medium-like' editor that includes direct image uploads (vs having to use a 3rd party image host) and the center/alignment buttons have already been being worked on for a while. I expect that many of those who found Steemit too difficult will find their previous concerns put at ease once this is complete.
Solution Approach:
The next era of onboarding was made famous by LinkedIn. Gamified progress bars shepherd users through a series of hoops, not too dissimilar to how trainers get their poodles to win top prize at a dog show. Essentially this approach consists of identifying a set of tasks you want every new user to do, arbitrarily giving them a percentage score for each task and then bugging the shit out of users until they hit 100%
-Source
While I'm personally not a huge fan of the LinkedIn-like progress bar, there really is quite a bit of potential benefit. This progress bar can now include things like setting your avatar, adding your steemit.chat name (which would just need a field in the settings), follow one person, get followed by one person, make one post, make one comment, vote once, earn a curation reward, etc... All of these things really are essential to effectively using Steemit and people do respond to at least getting that progress bar percentage up, even if not in full. It actively prompts people to do things that at important to at least know how to do.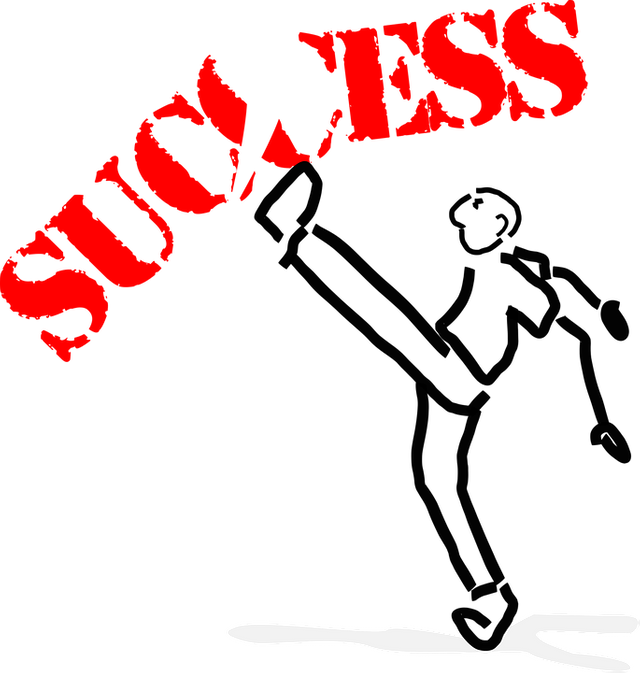 Long Trial Users
Users who were willing and able to 'fight through' the beta stage of the site and put out posts, I'd guess typically gave themselves a 2-4 week window to see how it went. I'd expect their feeling of lack of response (either votes and/or payouts) left them unsatisfied so they stopped being active here feeling they weren't able to get exposure and/or access to rewards (and remember a few dollars to a brand new user means quite a lot.) Others in this 2-4 week window and even beyond I feel became inactive due to the falling price of Steem, leading to lower rewards and this didn't balance out with the production and promotion time they had to put in. (Curation of short form posts directly help with this now.)
Have an early warning system for new users
Most products wait until a customer cancels, or fails to convert, and then the apologetic pleading messages begin. "How can we get you back?", they send to a customer who has already checked out. That's like waiting until you see divorce papers before checking how your spouse is doing. Instead, know what failure looks like and start the conversations before it's too late.
Collectively these steps won't solve everything, and it's a fair criticism of the new discipline of onboarding that it mostly maps back to Good Product Design™. But as we discussed at the outset, you can go back to tweaking button colors, or you can try something new: help your customers be successful. Do that and you'll find there's low hanging fruit, and lots of it.
-Source
Solution Approach:
These users know how the Steemit site works overall but have left for other reasons. These are the people that are worth reaching out to, ideally to be able to bring them back onboard (knowing that certain changes may have benefited them) or at least get valuable feedback as to why they left. While we can't promise where the price of Steem is going to be, there are solutions to either help some of these users getting a $10ish dollar rewards here and there or let less time/effort be spent on short form posts making the $/hr seem more appealing to them. While money definitely isn't the end all here on Steemit, we need to be conscious that users have to generate the feeling of success in some set of ways including payouts, community engagement/support, personal feeling of growth, etc.
This is where I feel the current betting, game and challenge posts, as well as having various giveaways such as a periodic Steem prize (say 250-500 Steem) would be very rewarding and help keep these users engaged in the system and continuing to feel like it's worth it. Personally those people who truly put forth effort and are progressing are what we want to draw in from the general public. There are so many people who feel they have nothing of value to offer, which is where Steemit has a huge leg up over other sites. The community here is supportive and helps people find their value, which in the end is our biggest selling point. As I've heard @winstonwolfe say many times, "Come for the money. Stay for the community."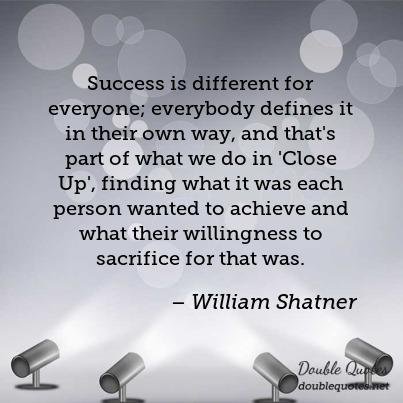 Remember This is Their Success, Not Ours
The purpose of a trial is to convince a potential user your product will deliver what they need for a price they can afford. It's about getting them to those "successful moments". It's important to remember this is their success, not yours, and has nothing to do with filling in database fields to complete their profile.
-Source
We need to keep in mind that we have to be able to put ourselves in their shoes to determine what each user is terming as success. For some, it's completely about making money, for others it's feeling like they are a part of a caring community, some just like seeing their numbers (SP, rep, post count, etc.) go up. There are other users here who are actually filling a role such as mentor, setting up new projects (curation groups for example), or the pure content consumer who doesn't really post, but comments really well.
While we can't expect to make everybody happy, there is a lot to be said of having the feeling of 'incremental wins' along the way as best as we can. Demotivation quickly sets in when the next 'level' is too far out of reach, which is why so many games constantly have that next task to complete or achieve in sight, but just out of grasp. There is a fine line to be struck of making requirements to easy (which will then just be seen as meaningless achievements) and too hard (achievable.)
Solution Approach:
Pure Money Focus
For those purely coming in for the money there's really only so much we can do. There are so many factors around this that it can't really be assured for anybody, such as the choice of topic, method of presentation, good headline/thumbnail image, getting connected and followed by whales, price of Steem, other posts/events drawing from the prize pool at the time, how users actually feel about you, and the list can just go on and on. While I can understand the drive to earn well on here, it's not really an approach that we can effectively foster.
Integrating Users in the Community
While some of us had a direct friend that brought us to Steemit, it's not the case for everybody. Every new user on Steemit requires some hand holding at the beginning whether in regards to technical specifics (good tags to use, where to promote, formatting tips, etc) or actually resteeming/marketing posts for them. Small things that would help here would be more users checking the help, steemithelp.com, steemprentice, and other channels in chat for those users who are looking for assistance or better understanding. Use your votes to recognize those that you see trying and progressing, reach out in comments with suggestions on post presentation, tags used, etc..., there are so many little things we as a community can do for outreach.
Other helpful examples are getting new users into fun events/talks on Steemspeak (where they frequently play Cards Against Humanity with special Steemit cards) or simply searching out new posts/accounts (seen typically by low rep) and engaging through comments. They don't necessarily need a whale to be upvoting a post to feel like they are being seen and interacting with the community as a whole. Try to draw people into your groups, activities, discords...or even offer to collaborate on a post with them. There are so many ways even a minnow can make a HUGE impact.
Users Who Fill Roles
While typically these are more veteran users there are some newer users who could benefit on multiple levels by being asked to help in some area. This could be inviting them into your curation guild (or trail), or finding out what they do outside of posting. I've frequently heard people say that they wouldn't know what they would write about on here...i.e. not feeling the have something to offer.
If you hear this, find out some more about them, what they do and what they tend to think about. Simply posting a very good question that generates good answers and/or discussion is of great value by itself. If they don't really write but work of crafts, introduce them to www.peerhub.com (and have them make posts on what they are selling there.) While I'll admit this is a tougher one to nail down, there are so many solutions we can pitch to new people that don't necessarily feel like a content creator to help them find their niche.
The underlying aspect with this type of user is that they need to feel like they are providing SOMETHING of value. With comments starting to be curated better, they can even be rewarded for that now.


While Investment is important for Steemit, it is the Userbase that will Ultimately determine our Success.
When I used to run a MUD (think of a text based World of Warcraft) way back in the day, I ran into this first hand. We could make the coolest 'code' in the world, but if all I was left with there those trying to exploit the system or merely complain that it was too hard, the game would ultimately fail. We had to find that nice mix between interesting gameplay and players who were willing to put forth effort. Steemit really does have the interesting gameplay (and getting better as we go along.)
Now let's focus on onboarding and retaining Steemit users who put forth effort!
If we truly want the non-tech, non-crypto crowd to come to Steemit from other social media sites, we need to give them some leeway. If their first post is just a title and a link/video...leave a comment letting them know that it won't likely be rewarded. You don't even have to upvote it, but don't just start flagging (leave that for repeat offenders.) Give these new users the benefit of the doubt that they are here with good intentions! They have to start learning somewhere, just like we all did.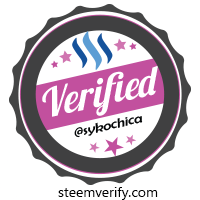 Image Sources:
Welcome
Steemit User Charts
Hulk Smash Meme
Broken Success
Success Quote