[HAPPYDAYS] Walking on the streets of Brasov – StreetArt session
After the many rainy days here in Brasov, Romania I took a fun walk through my hometown. I've seen lately so many posts here on Steemit about sightseeing and how beautiful Brasov is, and this made me think.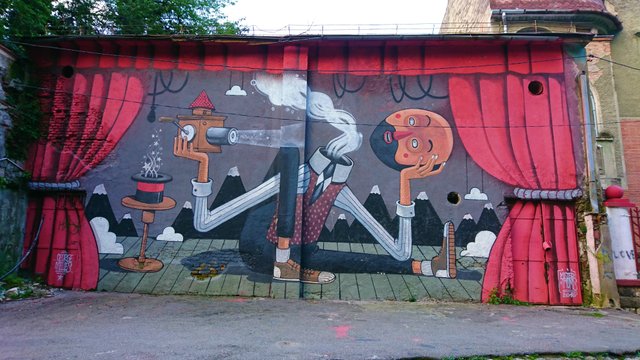 I'm thinking that although I live here, I should look at the city through different eyes - the eyes of a tourist. It's such a beautiful place, and everybody is so excited when talking about it, so I decided that I shouldn't see this city as just a city and enjoy the beautiful places and my time living here.
I will start a series which promote the city and I will try to give as many insights for the future visitors that plan to visit Brasov and the surroundings.
This post is the first about something to do when in Brasov. Brasov isn't a large city and walking is the best transportation to enjoy the city at its best.
If you're in town and strolling through the city, remember and go by and see this awesome StreetArt. We don't have this culture so developed here in this part of Romania, but a little something-something you can admire here.
The awesome part of this walk is that StreetArt can be spotted for free. You just need to know where to look.
What StreetArt you can find in Brasov
Stickers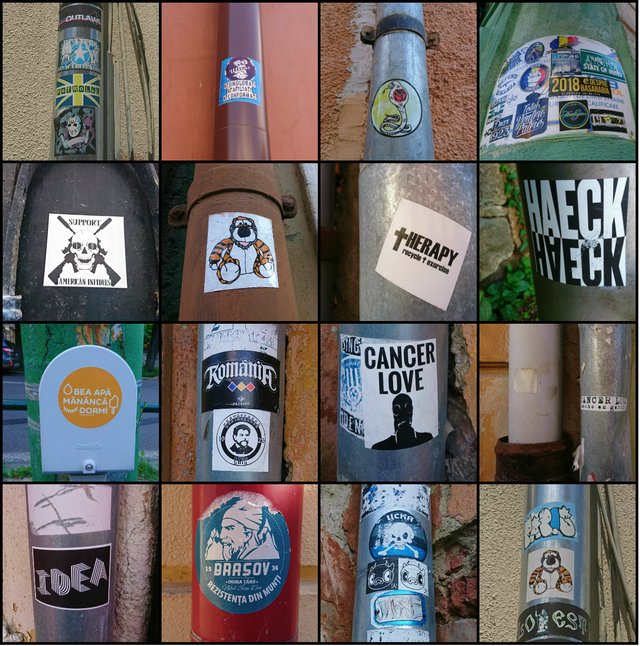 Stencils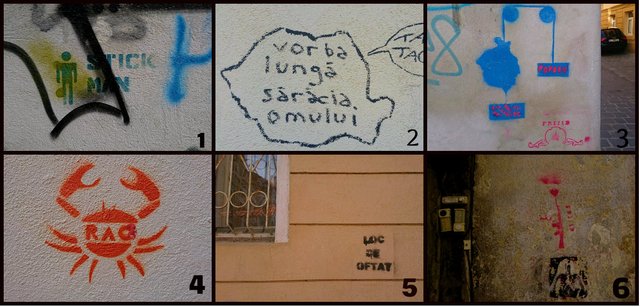 1. STICK MAN; 2. Translates to "long talk, man's poverty" or the equivalent proverb "Many words will not fill a bushel"; 3. Romania which is pulled down by the political parties in power (PSD, PNL etc.) and "Poporul" means the people; 4. RAO; 5. Translates to "sigh place"; 6. Darth Vader stencil and a pink machine gun that shoots hearts.
Other writings and drawings (I don't think this count as streetart, but I want to post some of this too)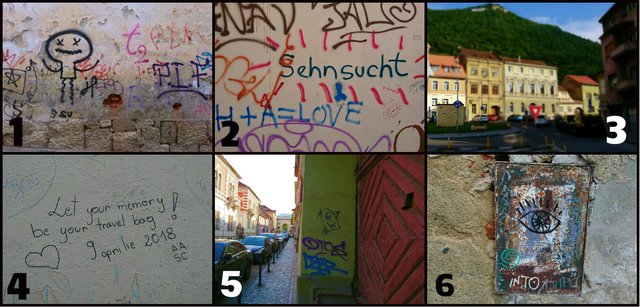 2. Sehnsucht (German) translates to "nostalgia"; 3. A pair of angel wings; 4. "Let your memory be your travel bag! 9 aprilie 2018 ".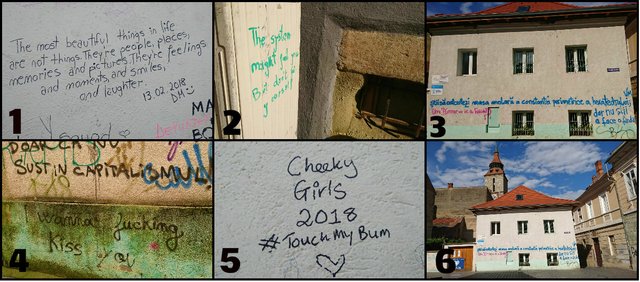 1. "The most beautiful things in life are not things. They're people, places, memories and pictures. They're feelings and moments, and smiles, and laughter. 13.02.2018"; 2. "The system might fail you, but don't fail yourself."; 3. Translates to "You know how to calculate the molecular mass of the perimetric constant of the hexate, but you do not know how to make a bow." - this is written near a school 5. Refrence to: The Cheeky Girls are a Romanian-born British-based pop duo consisting of twin sisters Gabriela and Monica Irimia, originally from Cluj-Napoca. After appearing as auditionees in Popstars: The Rivals, they achieved success in the charts with four top 10 hits between 2002 and 2004. They are best known for their debut single, "Cheeky Song (Touch My Bum)", which has sold more than 1.2 million copies worldwide. Source
Graffiti

Cool StreetArt
Your journey will not go unrewarded…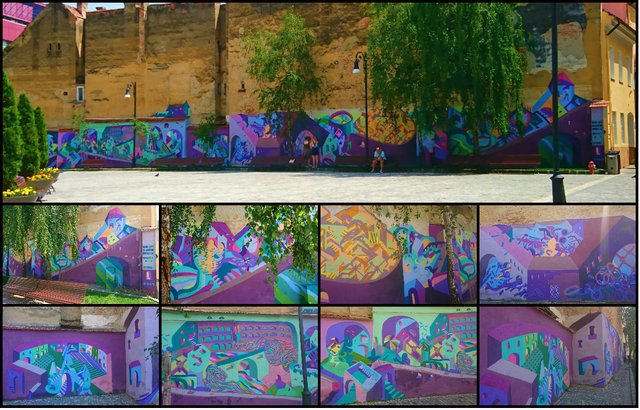 A colorful wall in the middle of the city.

Hand painted mailbox.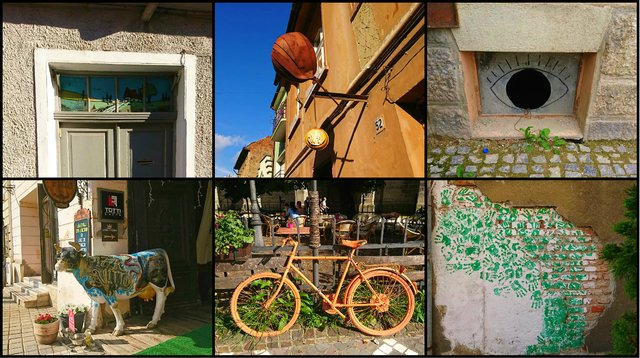 A metal balloon, a funky cow, orange bike and green hands.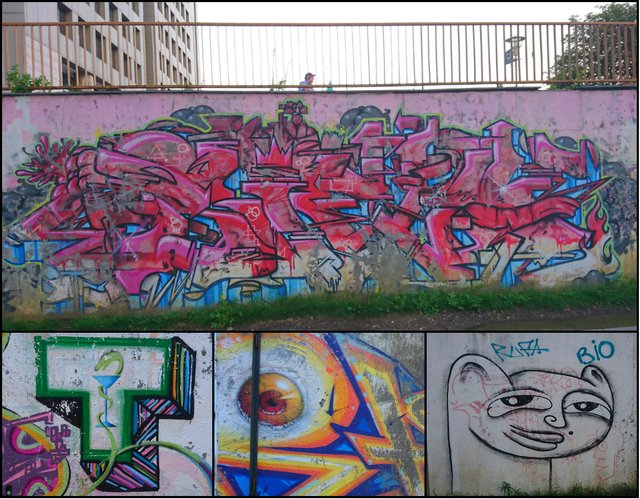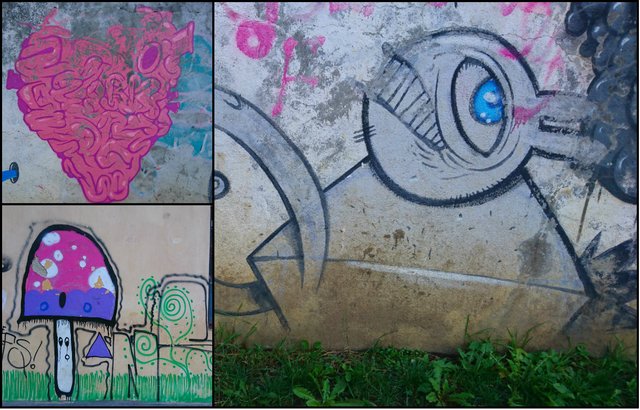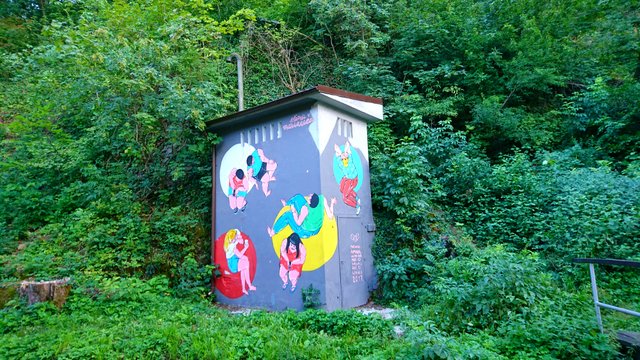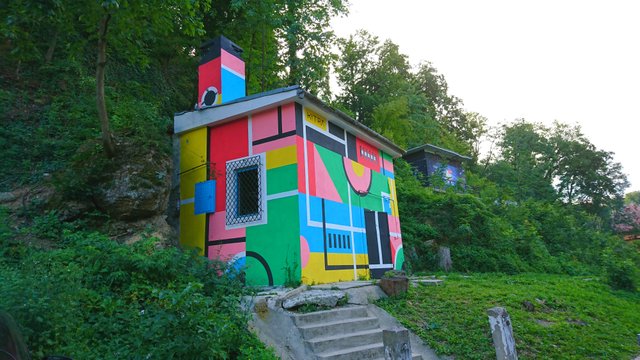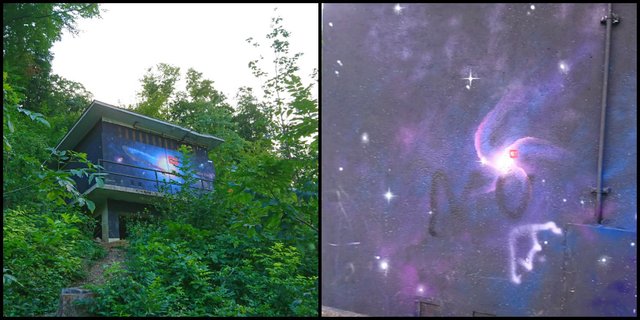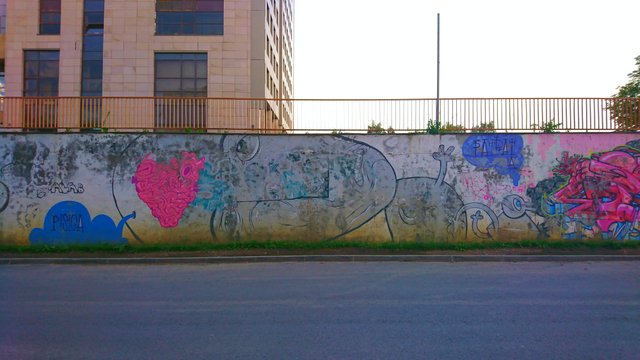 Source for the left image; The left one was painted 2 years ago and last year it was repainted like in the image on the right.
Which one do you like the most?
All the images from this post are taken with my Sony Xperia XZ 😊
---
Some other posts that you might like: