[TRAVELTIPS] When in Rome… head for Santa Marinella
Just a short hop to the beach!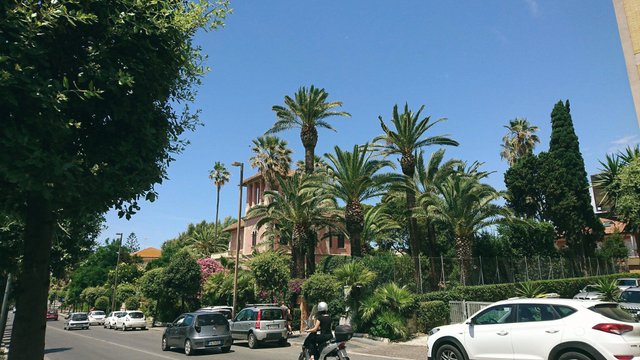 Streets of Santa Marinella
If you visit Rome in summer and the weather turns really hot or you're tired from walking, take a break and head to Santa Marinella beach.
You can take the train from one of Rome's train station – Termini, Trastevere or San Pietro – depending on which is closest to you. For the train schedule you can check the TrenItalia site, but there's generally one train per hour. The round – trip ticket will cost you 9 euros (price in June 2018).
Tip! If you buy the ticket from the ticket machines in the train station, type "S. Marinella" into the destination slot. There are some machines that won't display results for "Santa Marinella".
After boarding the train, it will take you 40 to 50 minutes to arrive in Santa Marinella.
If you're hungry, you can find some good restaurants near the beach or the train station. My recommendation for Pizza eaters would be "Pizzeria Tavola Calda La Stella". You can find it on the map here. It's just a one-minute walk from the train station.
That's what we ate.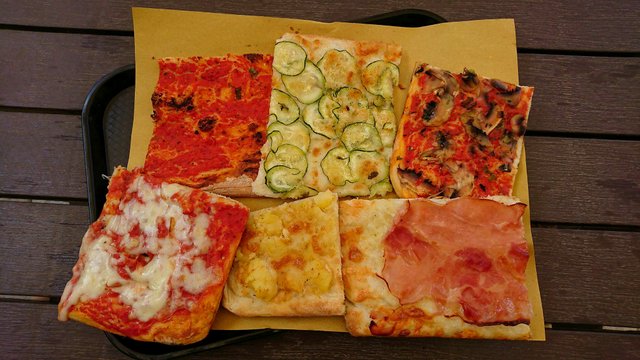 A little bit of everything
After eating you should head for the beach. The beach is so close to the train station that all you have to do is going straight forward from the station, or just follow the crowd with swimsuits.
For enjoying the beach, you have two options: there's the private beach where you can rent an umbrella (10 euros/day) or/and sun beds, they also offer showers, toilets and changing cabins, and there's the public part of the beach where you can put your towel wherever you find space (be aware that you won't have shade, unless you bring your umbrella from home).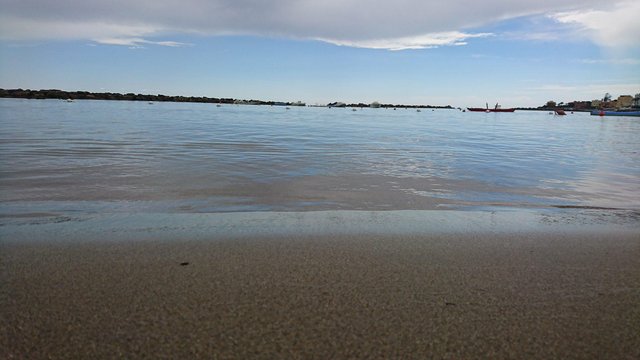 View from the private beach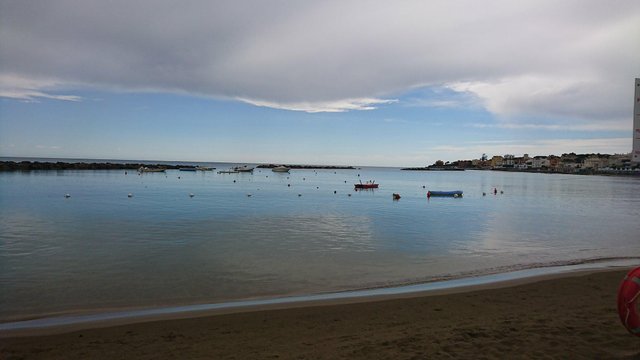 From my experience I recommend you to pay the 10 euros for the umbrella. You will have all day shade and you can use the toilets and showers for free as well.
Tip! If you're afraid to leave your belongings at the umbrella when swimming, you can put them all in a bag and leave them by the lifeguards on the beach.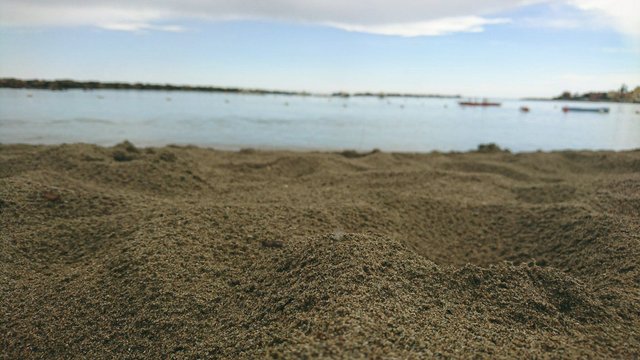 All images are taken with my Sony Xperia XZ :)
---
Some other posts that you might like: