[HAPPYDAYS] A day in the garden
Preview of my basket.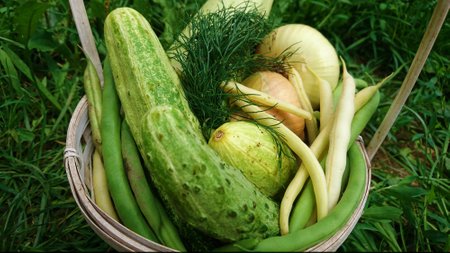 I was on Saturday at my grandmother's house in Campina, Romania and I had the chance to help her gather some vegetables from her little and delightful garden.
I took some images with my smartphone, but I didn't quite capture the effect of my surroundings… then again, I am not a photographer and I don't have a professional camera.
I started with the back of the garden where I gathered crispy cucumbers and admired the bees that pollinated the flowers.


After that, followed the green and yellow beans, which I can't wait to cook! I still haven't decided how to cook them, but if anyone has any recipe or recommendation, you can leave it in the comment section.

I stopped at the rows with onions to pick some of them too… maybe for a soup? We'll see in the upcoming days.

I also found a bunch of green onions and some zucchini and put them aside for grilling them. I absolutely love grilled zucchini! The sweetness combined with the smokiness and some salt at the top and maybe some oregano and parmesan – just two words: FINGER LICKING!
Oh no! Just one more: MOUTHWATERING.

And here's a handful of fragrant dill for a salad.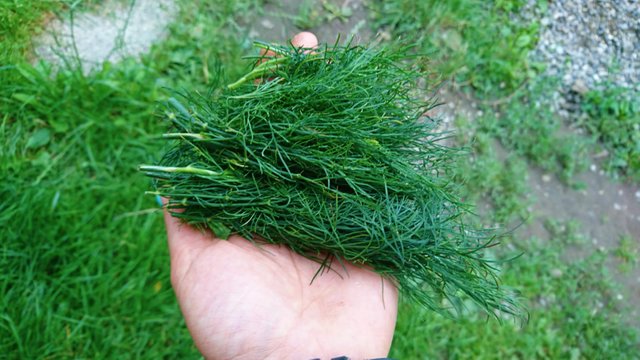 And here's how the final basket with what I harvested looked like.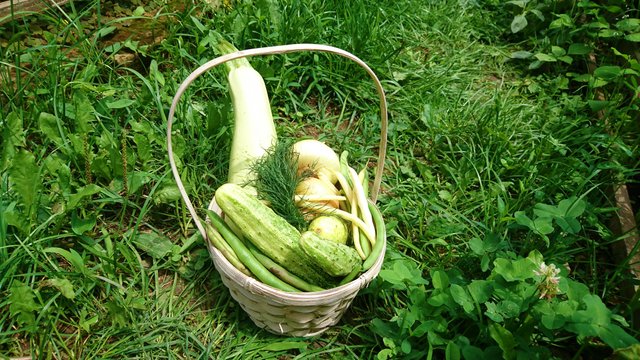 Because I couldn't finish the harvesting session without something fresh and sweet for dessert, I stopped and picked up some green apples and red mirabelles.

After I peeled the zucchini, I fed these little guys.

And here are other images from my grandmother's yard.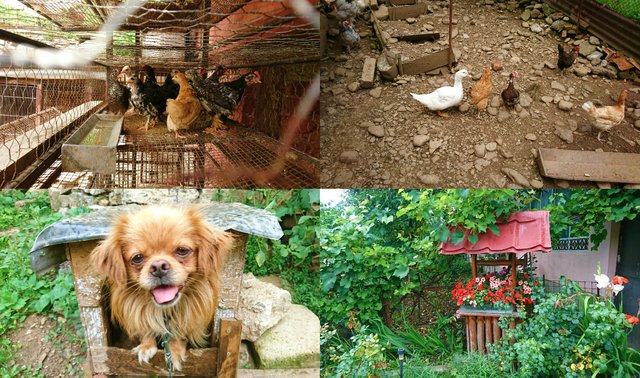 I feel so refreshed when visiting my grandmother. I'm surrounded by fresh air, green gardens and in all that silence you just hear the animals and the wind through the leaves and on top of that I'm always leaving with my bag full of green and fresh vegetables and eggs and all tasty goods that my grandmother gives me.
The images from this article are taken with my Sony Xperia XZ 😊
---
Some other posts that you might like: