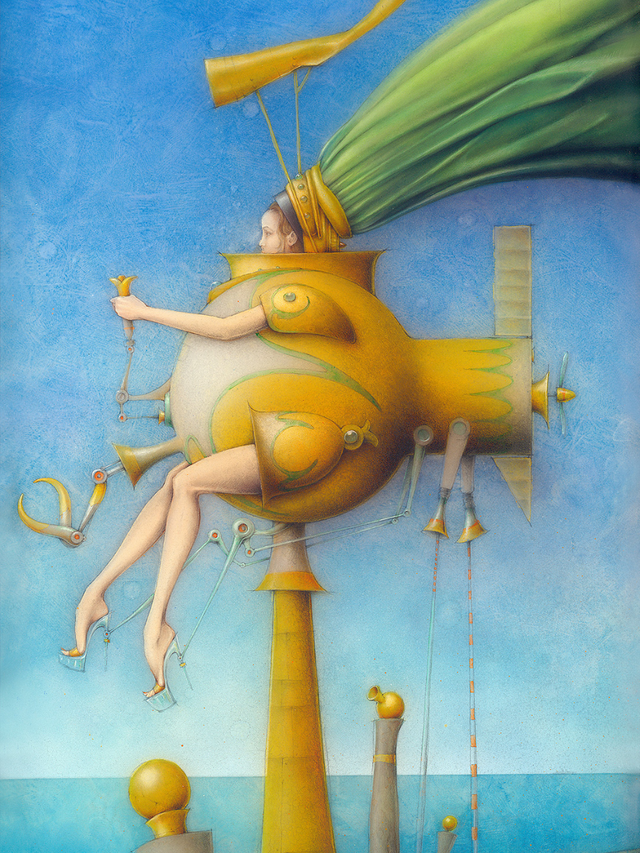 After working on all these digital files I've been showing here lately, I thought it was time to come back to something traditional. As many of you might know already, my core specialty is my work on glass.
What makes this different is, that I always start with a pencil drawing on the reverse side, the one, that will actually be the back side of the later glass painting, as explained here.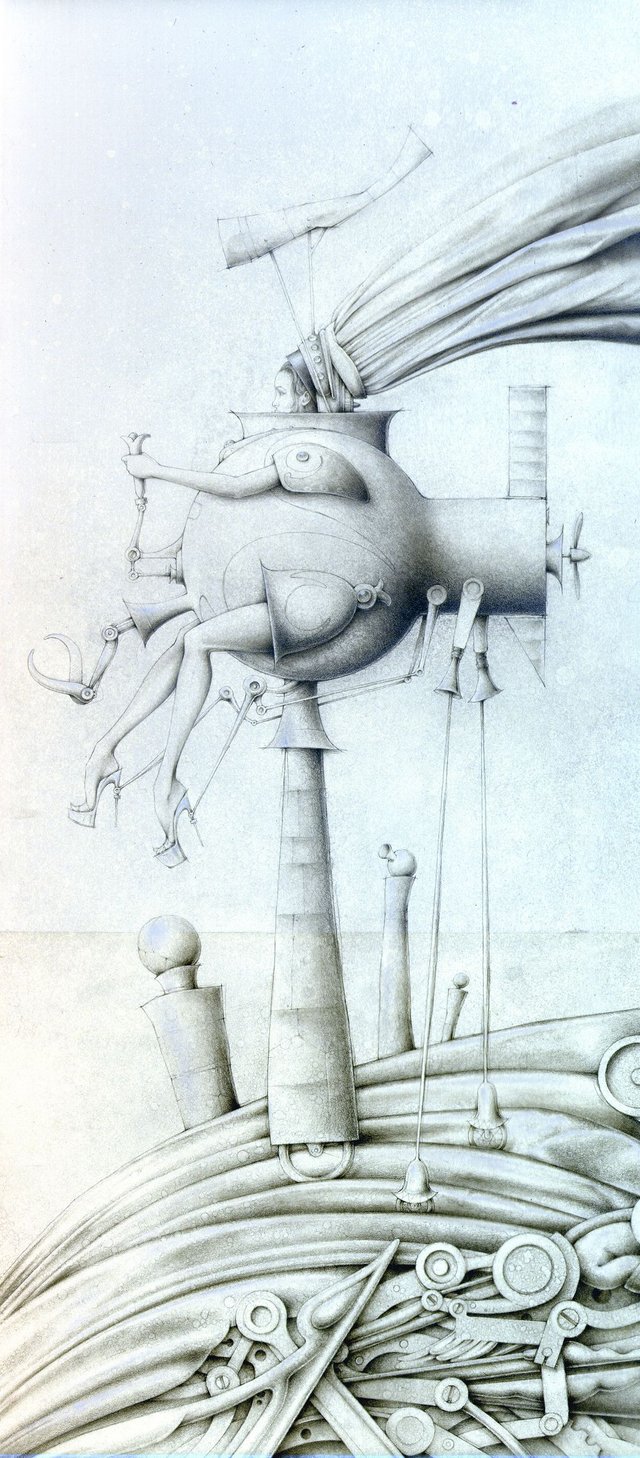 Its a long and tedious process, to get to the finished piece. After a thin layer of watercolor for the mood of the piece, I add the colors for the details in oil. Sometimes backed by a final layer of egg tempera.
The tricky thing is, that one is actually working in the opposite direction one would do in a "normal" painting. Start with the highlights and than working down to the background. That involves a lot of thought and planing and once you get to a certain point, its almost impossible to correct anything. No wonder I find digital so relaxing ;-)
Here the final "Journey II"... I'm working on a digital version with all the elements animated. Might take a while.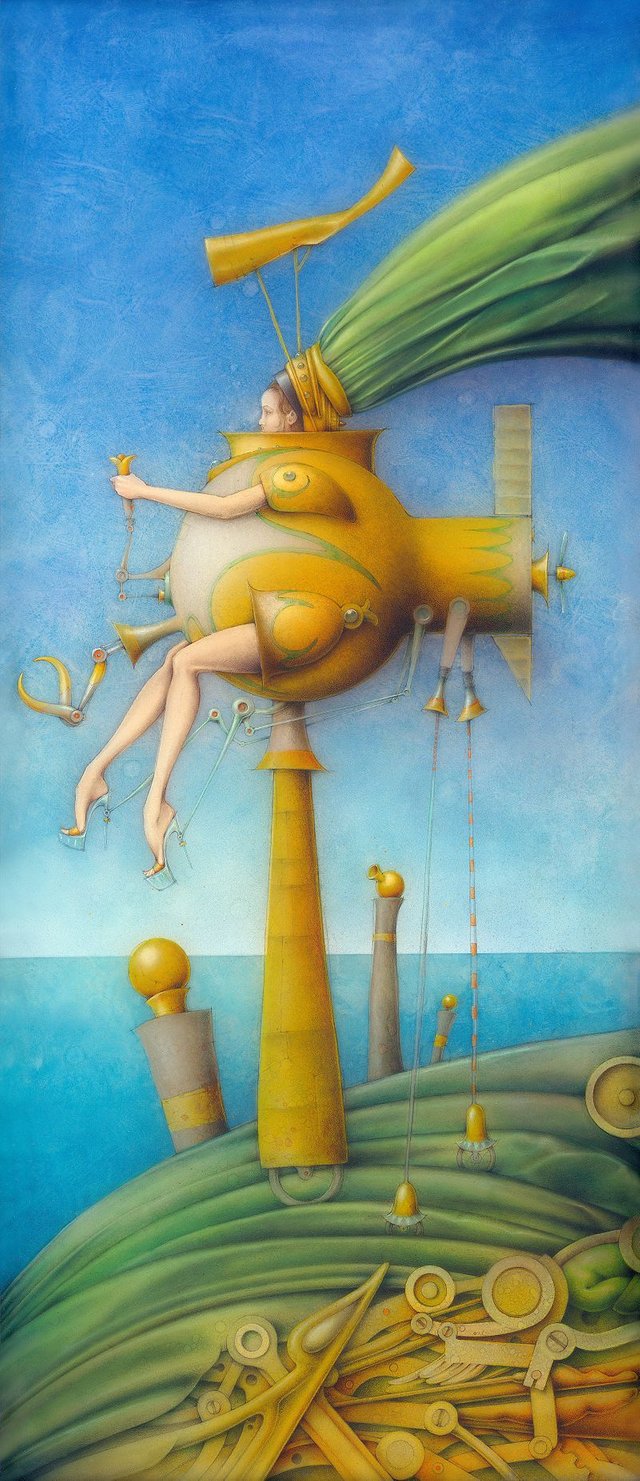 ---
I enjoy reading your comments!
❤
If you like my work, of course I appreciate your upvotes and resteems


All photos/scans by me of my own artwork done in my special technique as introduced in What is Hinterglas?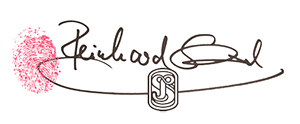 See more of my work on BeScouted
---
My tokenized collectible art at
---
Planet Crypto (Play at your own risk)