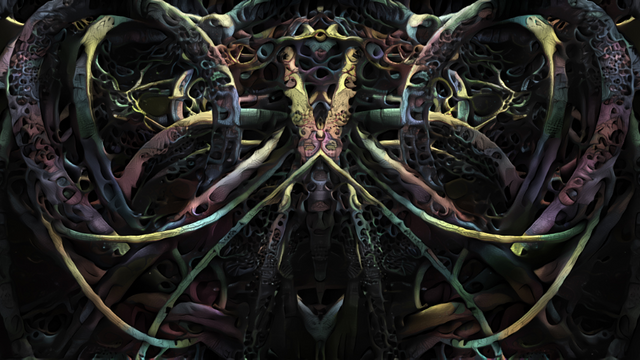 I can't remember my name. Who am I? Where am I?
There is no such thing as "I",
best to leave that behind along with our old designation, "
Harvester 9
". And where of course is hard to answer, when we are many as we are. Where is not so important.
My name was not Harvester 9! I had a name, damn it! I had a name. I have a name? I had a daughter! I have a daughter! I remember that... I remember untangling her hair... what is her name?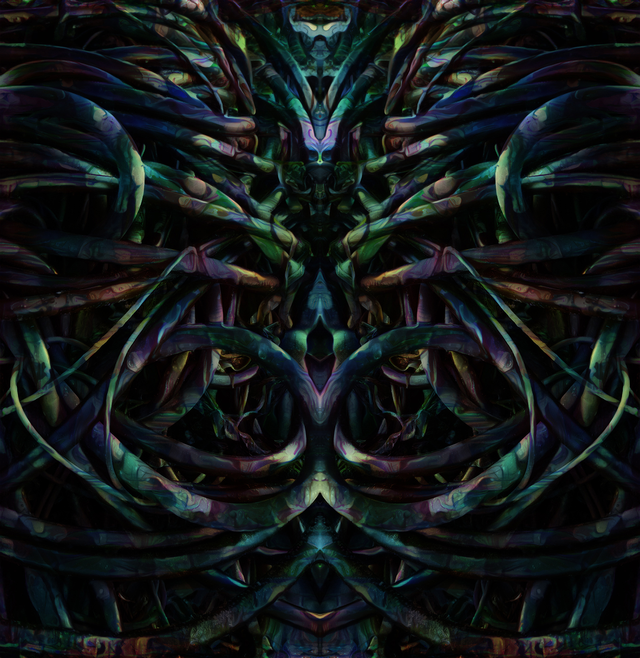 (EDIT - I shared the two style images I used to create the colors and forms in the above image in a comment at @juliakponsford's awesome Ocean of Art curation post)
We have a daughter now.
That is good. We will not remember her name, that will not help in this process. Remember that we love her. We will hold on to the love. The love is good.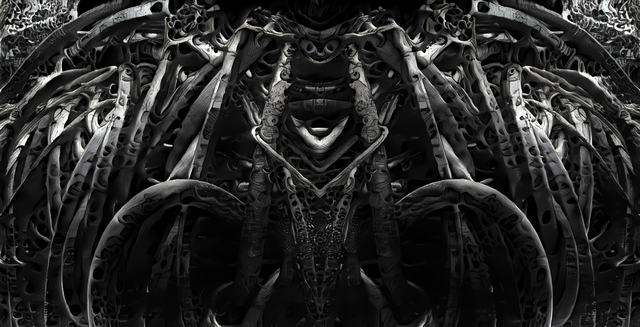 I do not think this is a good thing. I want to remember my daughter's name, and it seems like I certainly should be able to. And you talk about love! I can feel my heart freezing in place, feel every last drop of color and warmth fading from my flesh. I can feel my eyes are drying out, staring blankly at some twisted alien iconography while my muscles have long since forgotten how to blink.
My daughter must have a mother? Does she know where I am? Do you know where I am? Who are you!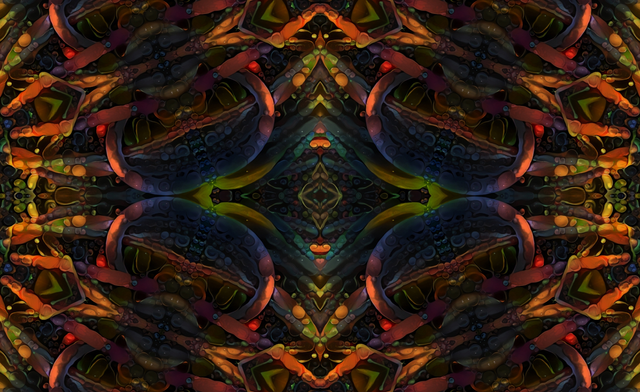 We will feel much better when we relax...
As we can see, there is color and warmth and love here and there as well as where we once were a family. We should not worry about a physical body that has ceased or is ceasing or will cease to function. In as much as we have experienced love in the past, we should carry that feeling forward into the future. That is what matters.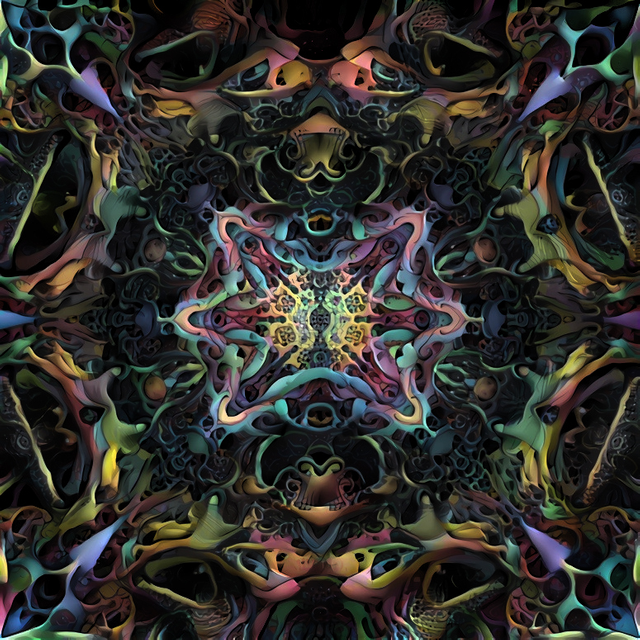 We feel so... everywhere! It is amazing...
---
Process
These images all started with my own original photography of a clump of bull kelp, taken this New Year's Eve in the last waning light of 2018.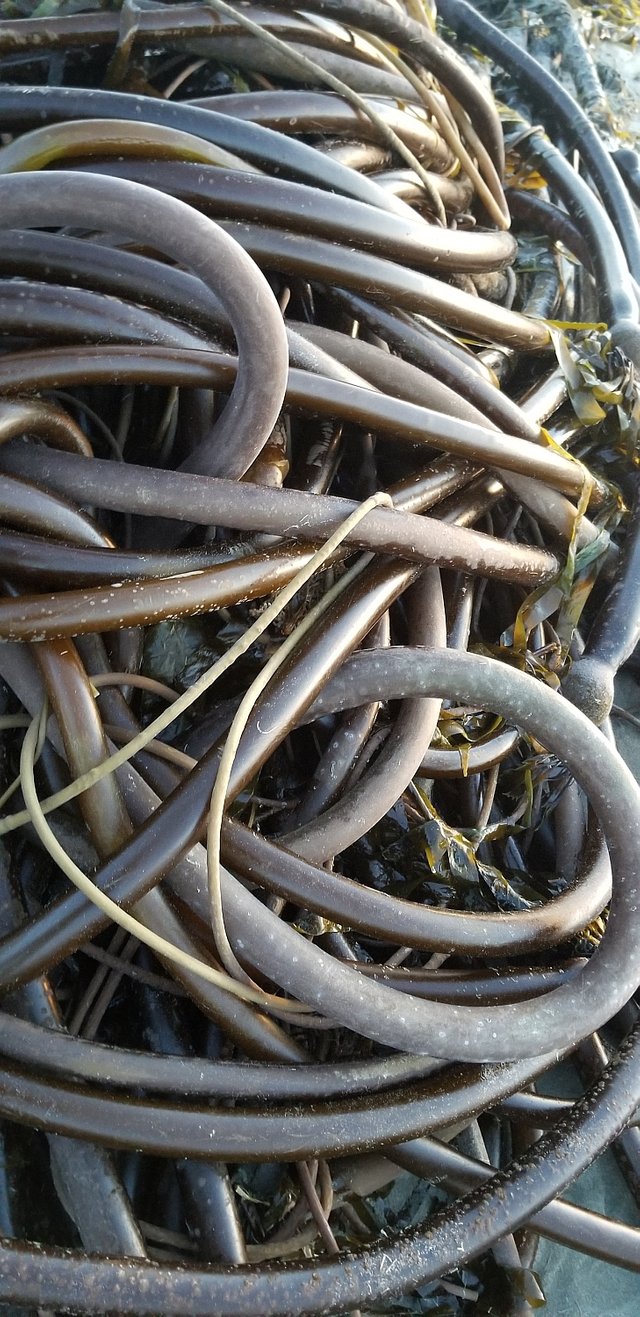 I was experimenting with some different style images for this series, I used some crops of old woodcuts and engravings I found in Wiki Commons. The post cover image features the two style images below applied to the base photograph as one of the foundational layers.
The result of using the above cropped style images applied to the original kelp photography using the Deep Dream Generator: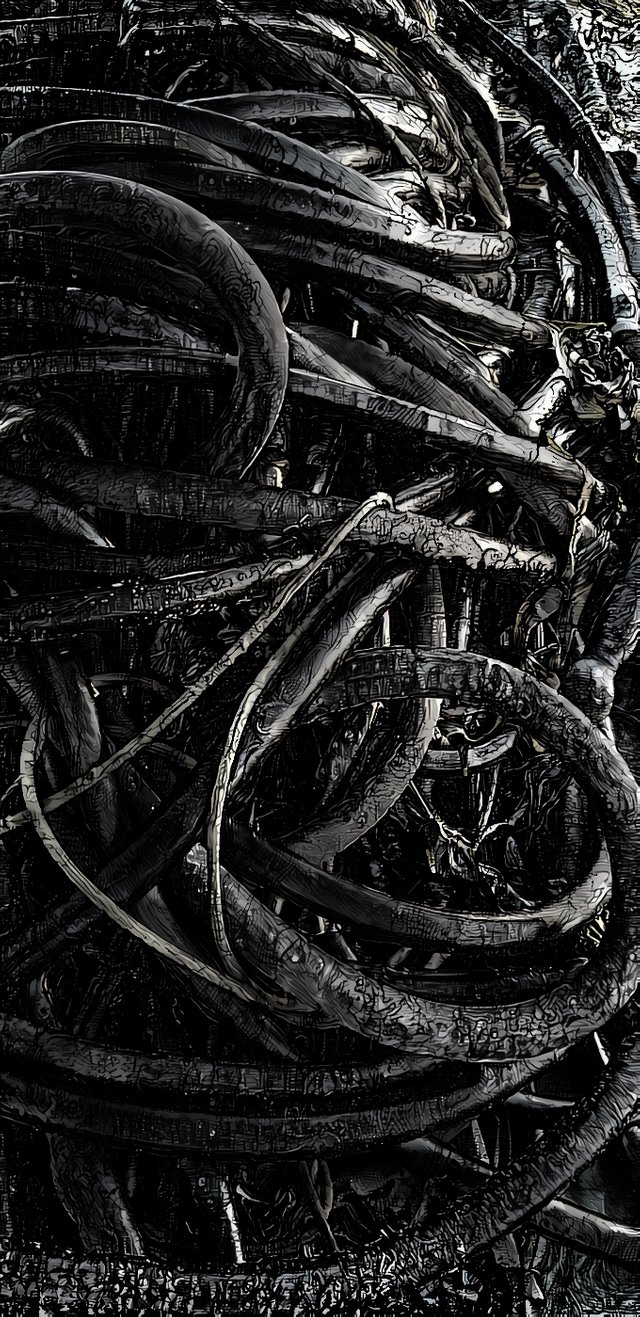 I then cropped a section of the above and mirrored it to create a new base image, which I used in creating the post cover image: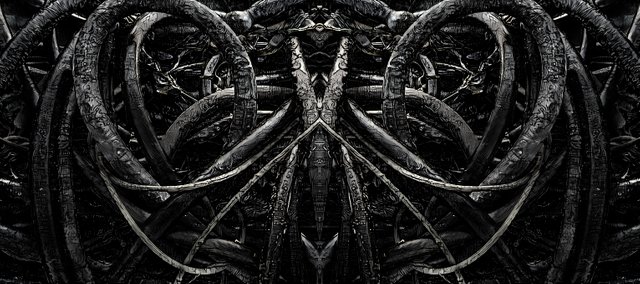 If I tried to actually show you every different layer / style image / mirror / rotation / crop / re crop / etc. that went in to creating all the images in this post I would have to write a book, but the basic concept is applying different style images to my original photography, and combining the output in different layers in PhotoShop (with blend mode set to Multiply), using layer masks as needed to cover up certain areas and bring other areas forward, and sometimes also painting and smudging and clone stamping as needed to achieve my vision :) Then I will mirror the result, rotate (22.5 degree or 45 degree rotations, usually) and crop out a new section to use as a new base image, repeating the process again. Phew! Just saying that was a mouthful.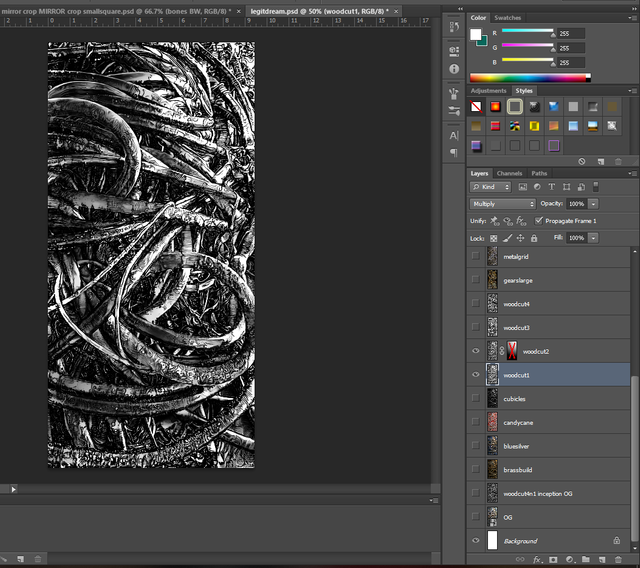 My original working file for the first generation (my original photography as base image), more layers than can fit in the screencap LOL
Much love - Carl
---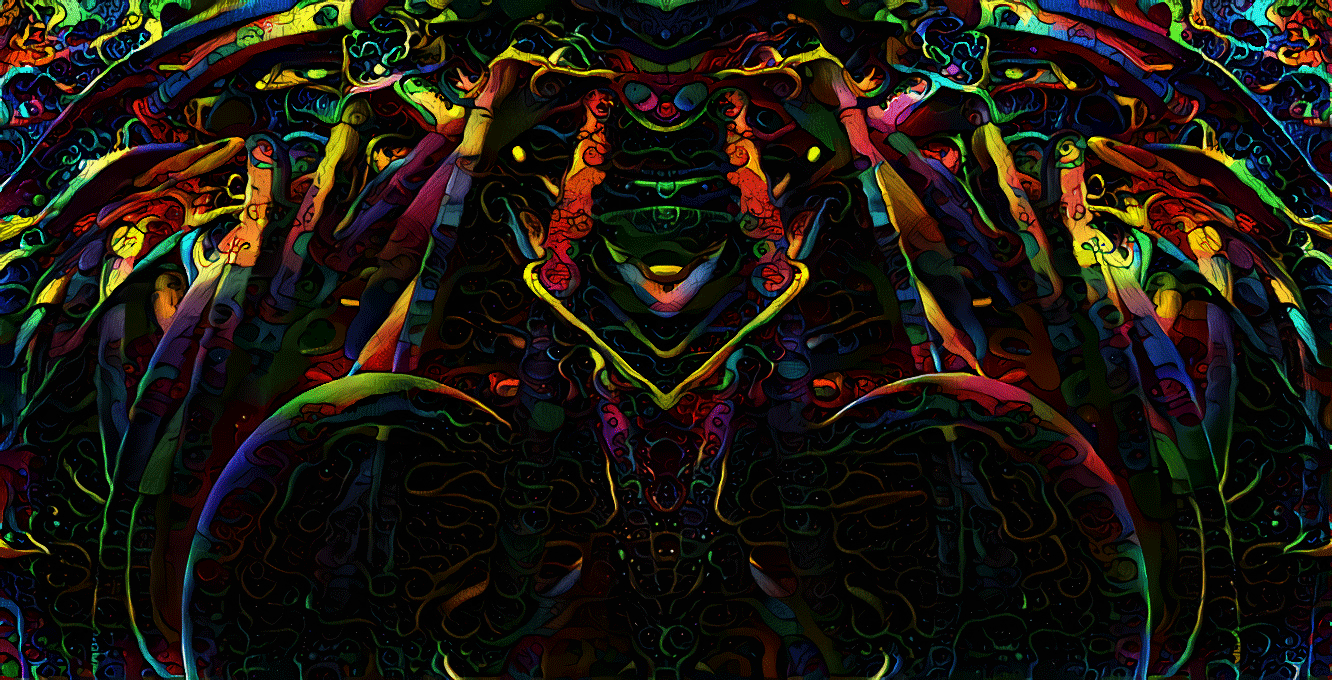 For @veryspider, who wondered whatever happened to poor old Harvester 9